I usually don't like photos that I take of other peoples' art because I end up wondering if it is a good picture as a result of my photography skills or of the artist's skills.
This picture I really like though, for both the artist's abilities and mine. The lighting and shadows look good, and I like the horn breaking the divide between the textured and non-textured parts of the wall.
Camera stuff:
Olympus E-520 w/ Zuikio Digital ED 14-42 mm lens.
f/5.6 aperture, 1/50 exposure, 400 ISO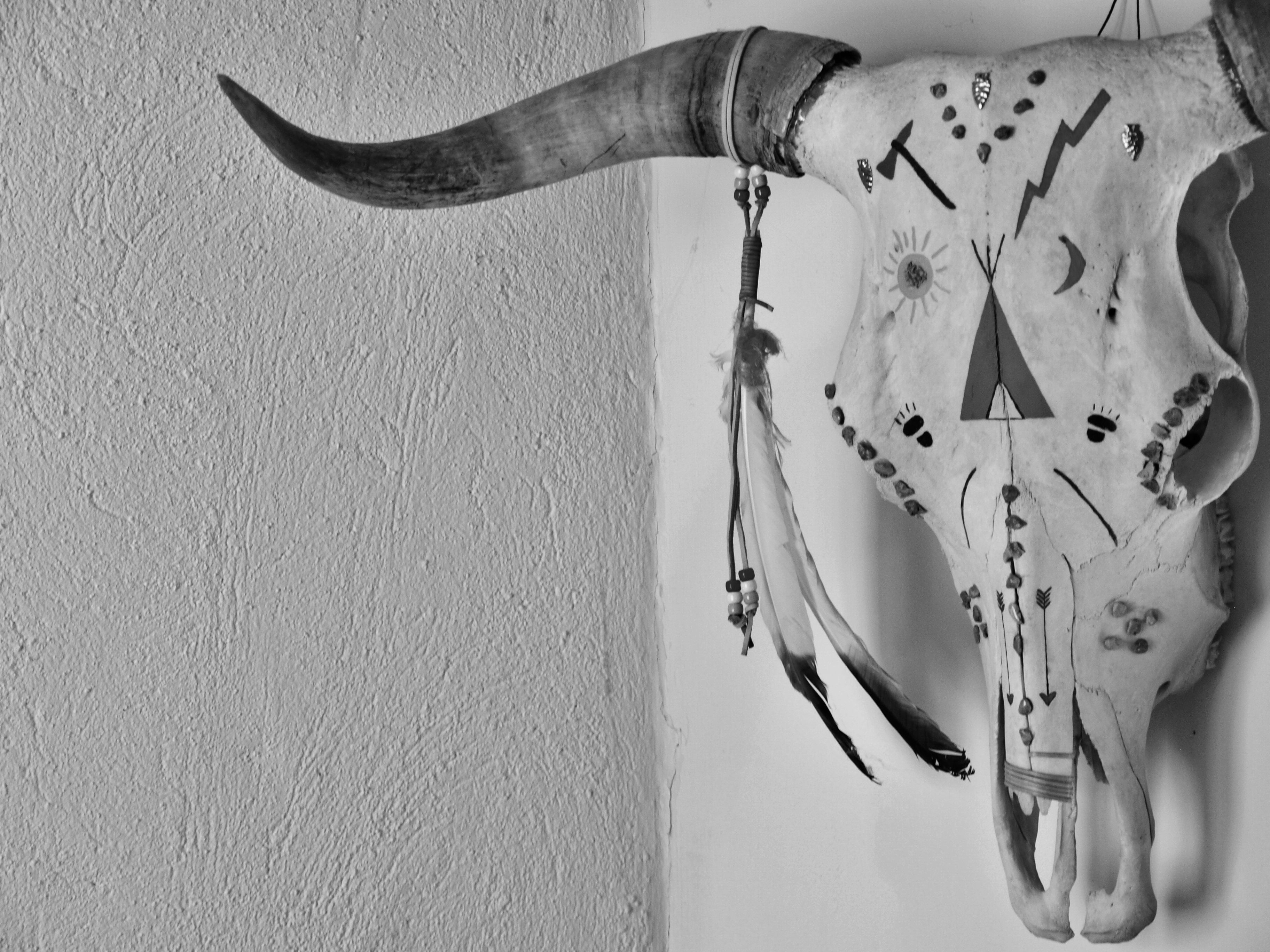 But is it better in color?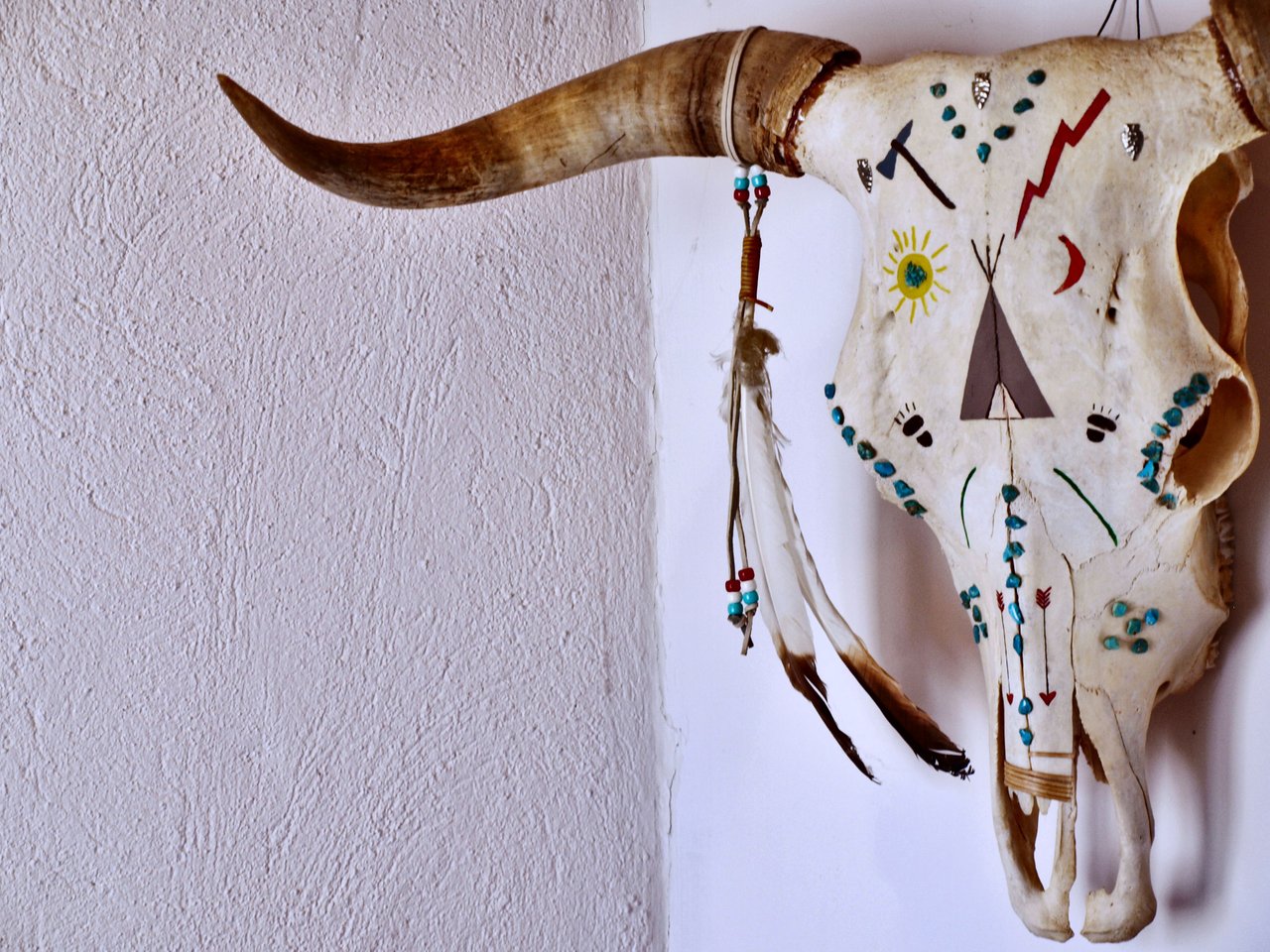 Follow if you like my content, comment if you have feedback, and have a nice day!