Hey Crim, it's been so long since you posted. You're out and about in communities, I hear you speaking, but I don't get to see through your eyes anymore. Get it together already, woman!

 
Agreed. At the busiest periods in my life, I value seeking stillness. It can be difficult to find some days, with how fast we move here.
 
      I live in British Columbia, Canada, and it is one of the most beautiful places on Earth. (I know everyone says this about their home, and everyone to some degree is right in their assertion. It's sort of like how we each say, "My dog is the best dog!" and we're each completely correct. Love is the key ingredient.) I travel pretty often to all sorts of places, and even though working at a computer as much as I do encourages me to jump into the wind and fly away to exotic locales, my heart always returns right back here. I know this won't change, so I wanted to share some special glimpses of the little hidden gems around my province. Places that don't get much attention, that you won't find on "instagram-worthy" click bait lists, or in well planned expert travel guides. Just the spots that I've found wandering and appreciating my home, that fulfill me in ways that I need right when I need them.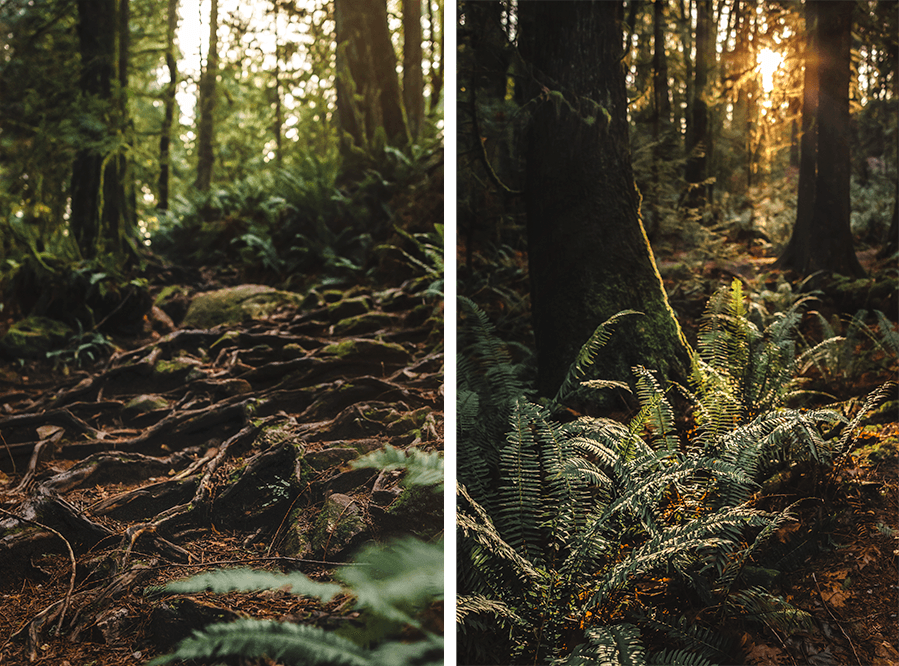 A rolling stone gathers no moss. Neither does a person who isn't taking enough time to sit and breathe and recenter and focus. I realize that in this day and age, the proverb tends to be associated with attempting to avoid stagnation; I choose to apply the more historical caution that never stopping will never allow you time to cultivate self or responsibilities. Taking a break to stop and power yourself up to roll even better, harder, and more successfully is a good and necessary thing — plus, when you get moving again you'll have a bitchin' new superhero cape grown out of moss. It's about damn time for me to do some gathering, so I hike out to one of my hidden gems to reconnect with a tangible form of stillness in an attempt to keep my roll game strong. I haven't been doing this enough.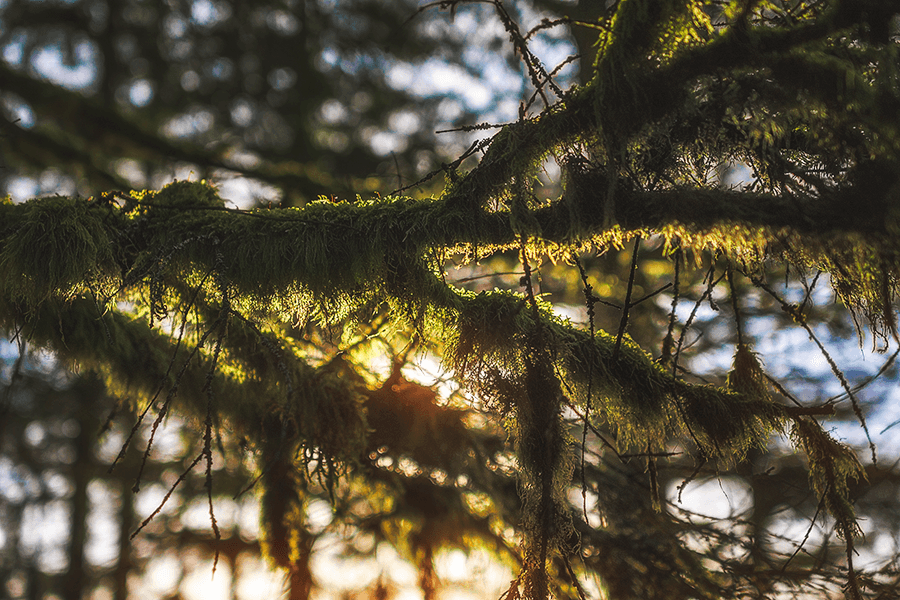 I never tear up the soft drifts of moss hanging from the trees overhead, but there's been a windstorm that has reshaped this area. Movement among stillness. For the first time, I'm able to hold some between my fingers.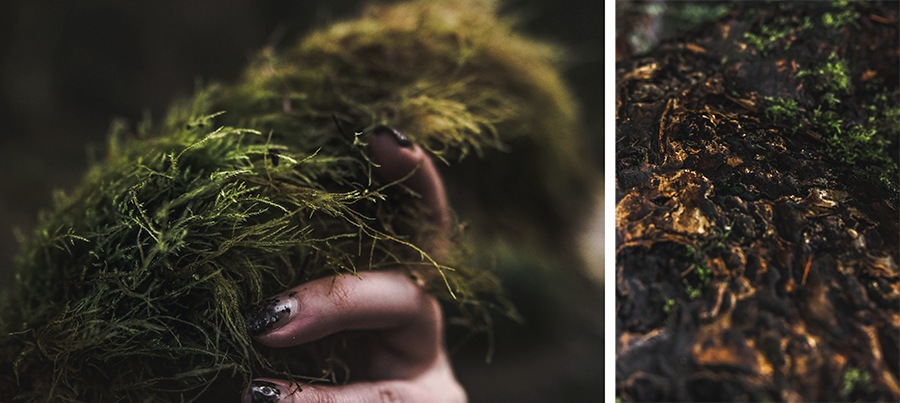 The path winding up the side of the mountain is well worn, but if you split off at just the right place (the cliched road less traveled by,) instead of ending up at the scenic viewpoint the groomed trail leads to, there is a smaller, untouched knoll where the moss grows thick and untouched. This barely-there path has moss growing on it. The rocks; the boles; the soil is blanketed. Feet are infrequent and don't disturb it much. This is the first time I've seen any of it torn up, tossed, and crisscrossed with windblown deadfall. The sun rises higher as I climb, and springy moss absorbs sound and buoys my steps. It is impossible not to be peaceful here, even with the evidence of the storm ripping through.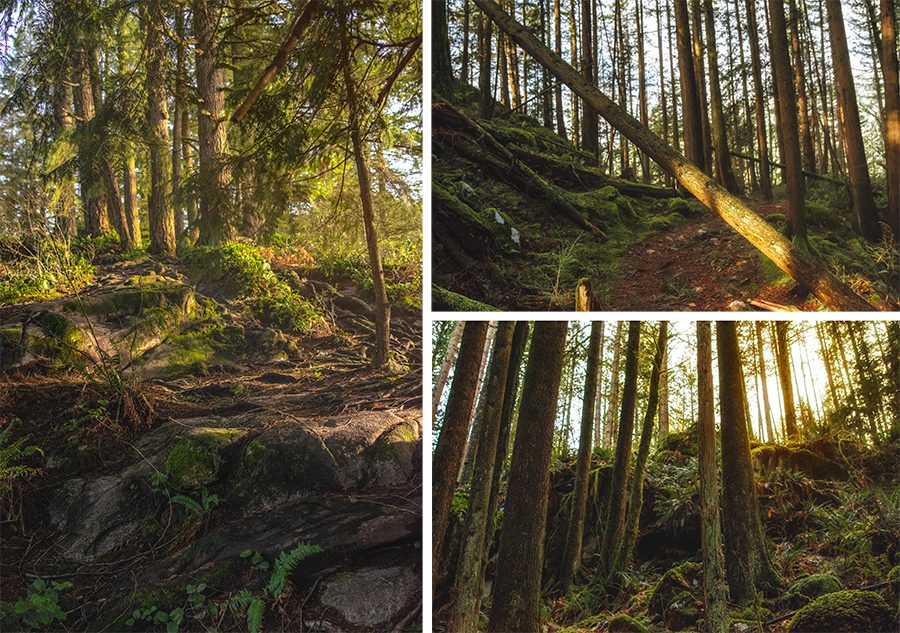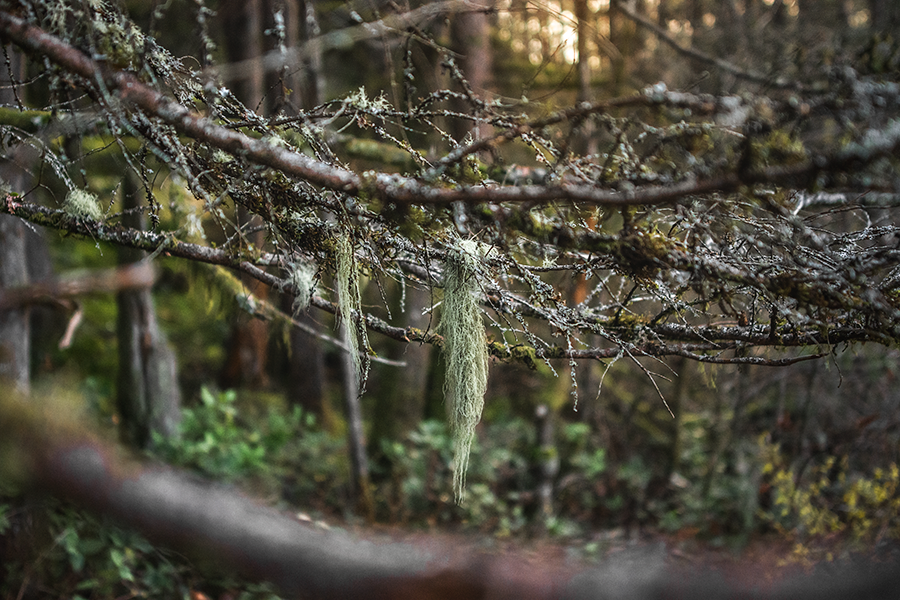 Moss overhead, moss underfoot, running to the edge of a cliff and trailing over in a cascade. I come here to sit and practice growing a little of my own.
      This ledge isn't as impressive as the one the main trails lead to. It's not as high, and you can't brag about how many steps you took on your activity counter to get there. But here, and only here, the moss grows as thick as a duvet in pale pastels and compresses under gentle, careful steps. It smells fresh and cradles your weight; it smooths the sharp edges of rock, and if you sit very, very still, you can almost feel it smoothing out your own ripples. The slope fits perfectly along the line of my spine when I stretch my arms above my head and lay back in the stillness.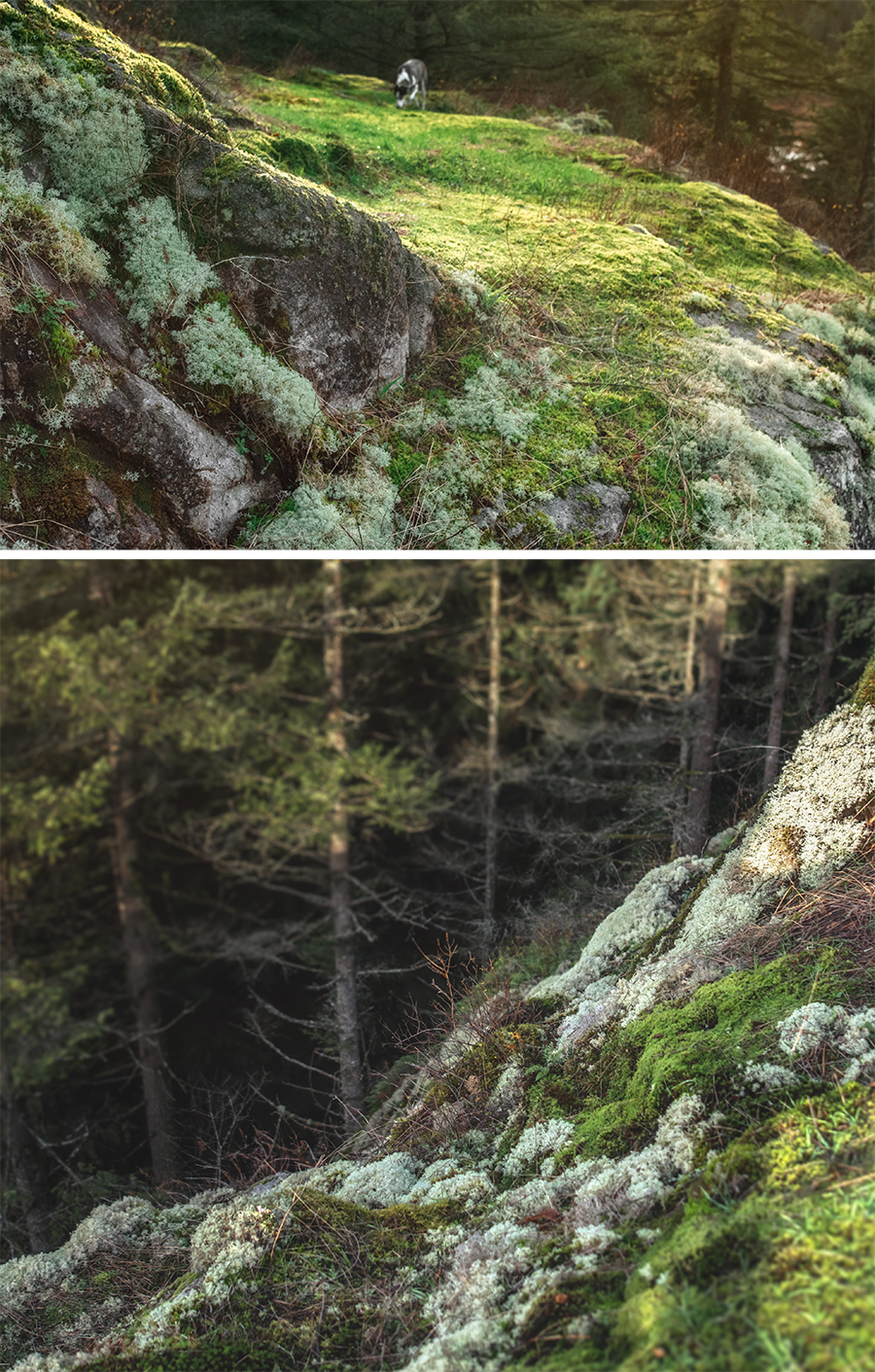 I love everything I do here, and I know I'm good at never losing momentum... but if I want to be better, I'm going to have to take the time to find these hidden gems, and to sit still enough to grow moss.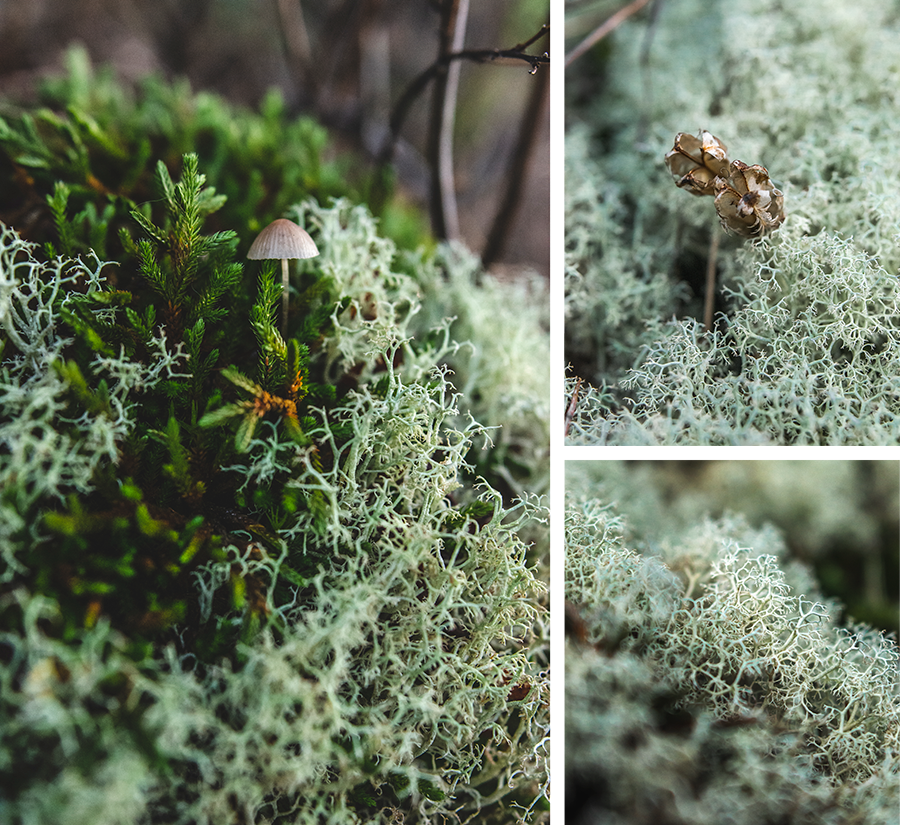 These photos and words are my own work, inspired by travels all over this pretty blue marble of ours. I hope you like them. 🌶️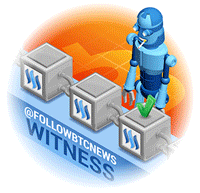 Hi, I'm Crimmi. I run a top 20 STEEM witness with
@followbtcnews
. Please reach out on Steem.Chat or Discord any time! If we haven't earned your vote, please consider
SteemTipper
, our community work, and
STEEM.Chat
—
vote for followbtcnews
if you feel we're doing a good job.