I'm certainly still in learning mode, but as I've gotten more involved in photography, I've learned that photography in the digital age requires three primary skill sets. I've also learned that at my level of expertise (beginner), it is challenging to achieve all of these skills consistently.
First,
I've tried to learn how to compose a shot that tells a story and draws the viewer into the scene. I have to say my experience so far is that I take a lot of shots that don't achieve this, but occasionally find a composition that clicks with me and hopefully with others. I tend to rely heavily on long exposure shots as a compensation for not being able to find more interesting compositions. In photographing the rivers and streams typically featured in my shots, there are usually rocks, leaves or small water features that I can place in the foreground and then use the flow of the water to lead the eye up the stream to a larger water feature typically in the background.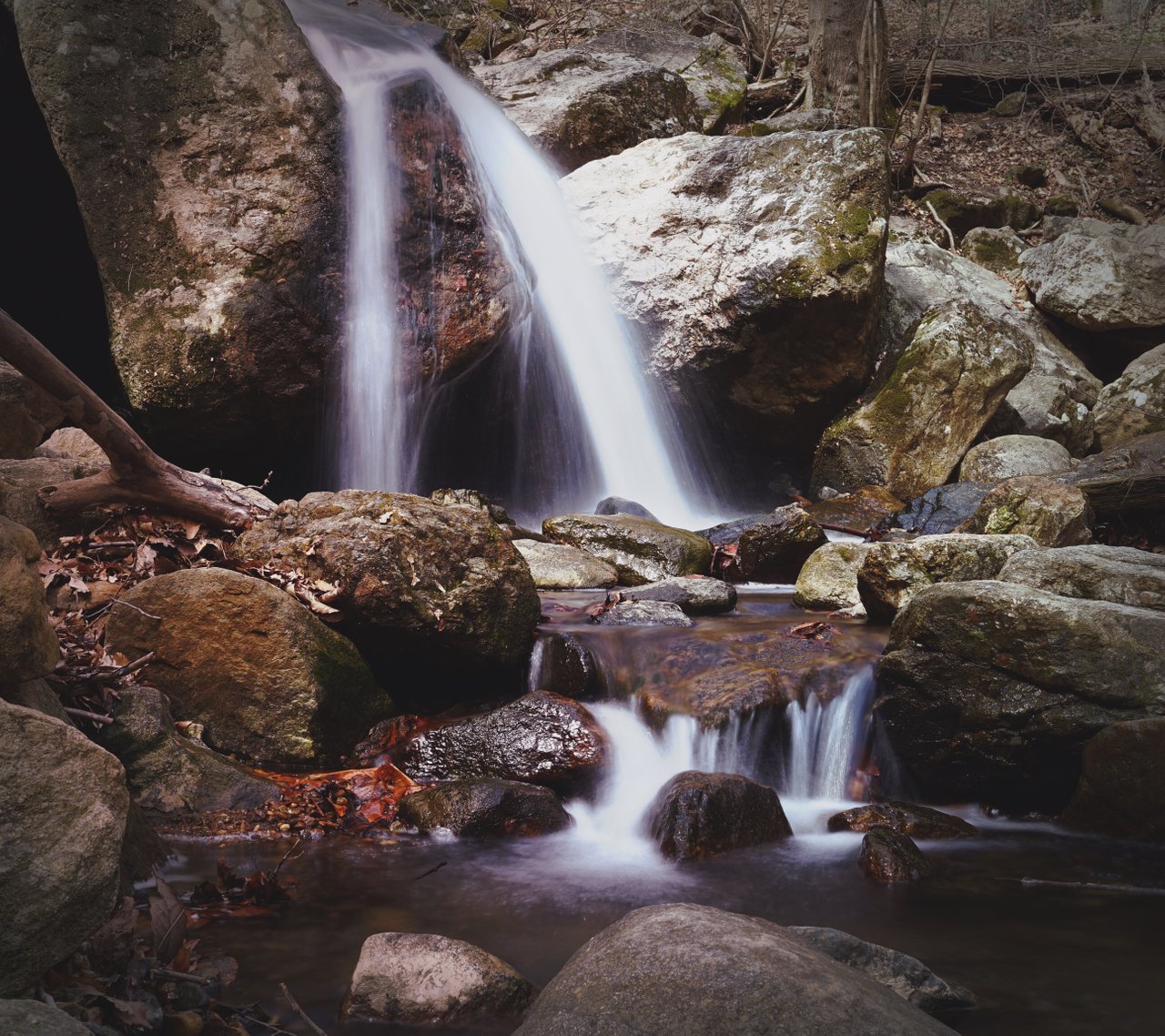 Second,
I am trying to learn how to operate the more advanced features of my camera settings and how to use accessories such as filters to achieve desired effects. I've been experimenting with manual mode on my Sony A7ii for the last few outings and had mixed success so far. For an old guy like me, there's a lot to remember to do before pushing that shutter release. I've come away with out of focus images, focused but on the wrong part of the image, blown out highlights, or not enough light. A couple of weeks ago I watched my remote shutter release come off the camera cable and very quickly disappear in the rapids I was standing next to. In the photo above, I somehow blew the focus and nothing was particularly sharp. The photo below is sharper in focus, but because of the scale of the scene, the composition is not as dramatic as the first one.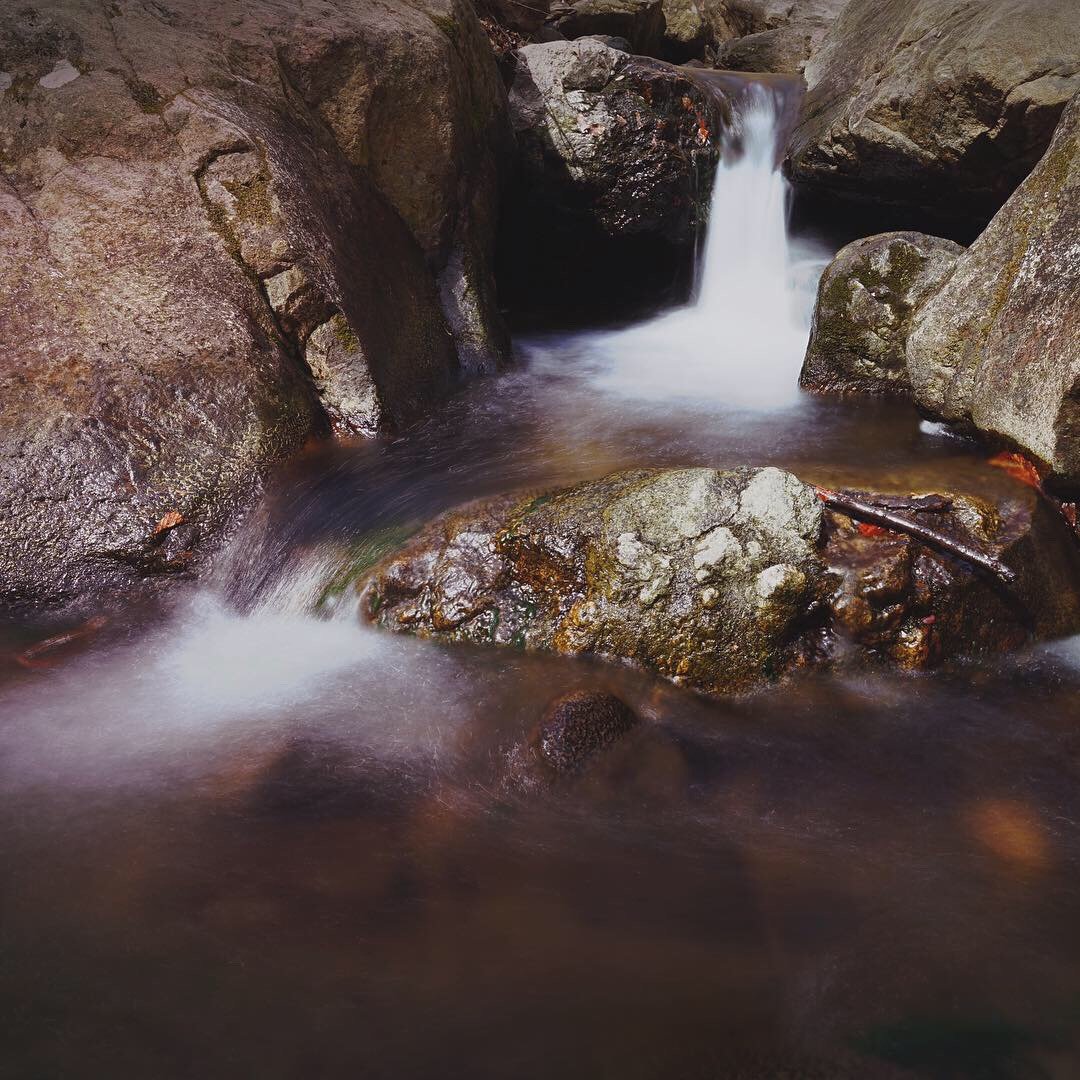 And third,
I've tried to learn how to use photo editing software to get the most out of my shots and make corrections that I couldn't or forgot to make in camera when I took the shot. Software features like mask layers, filters, tone mapping, and gradients can be very complicated, but there are great resources on line for learning these features. Trying to use these features to achieve an editing "style" that is esthetically pleasing to me and works with the landscape photos I'm typically taking is a journey and I feel I am right at the beginning. I tried to edit the shot below to be consistent in style with the first two and I'm interested in your feedback on whether I've achieved that consistency and what you think of the style. I typically like warmer images with more saturation and contrast. That's what I hoped to achieve with these photos.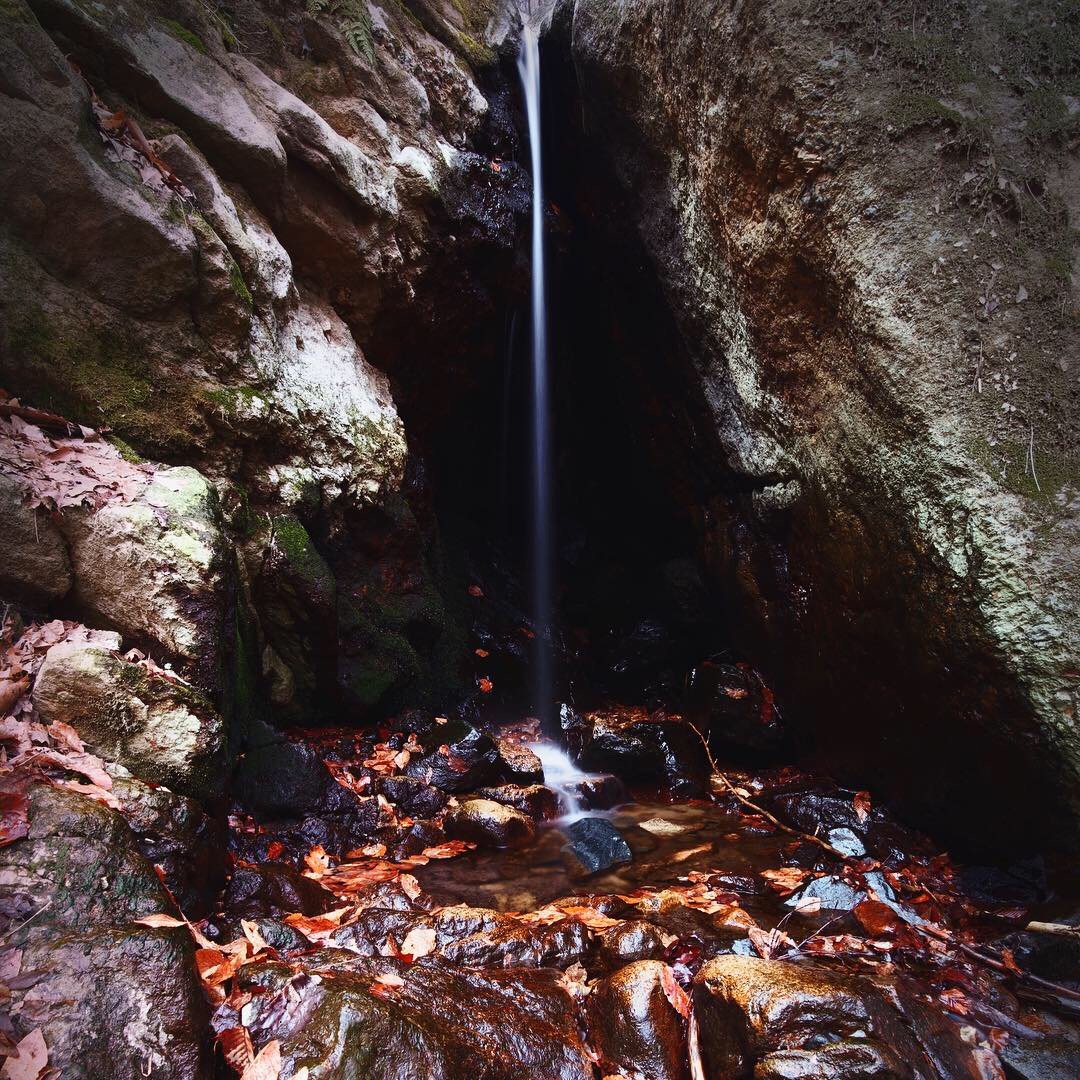 Any and all feedback is always appreciated.