While out I just had to take my eyes off of the lighthouses from time to time. Why because there was the ocean behind me, and it always presents the perfect shot.
This sailing into the open ocean was all I could think watching this sailboat head out. With a bit a haze in the horizon, it was a perfect setting for a photo that I knew would be a black and white image.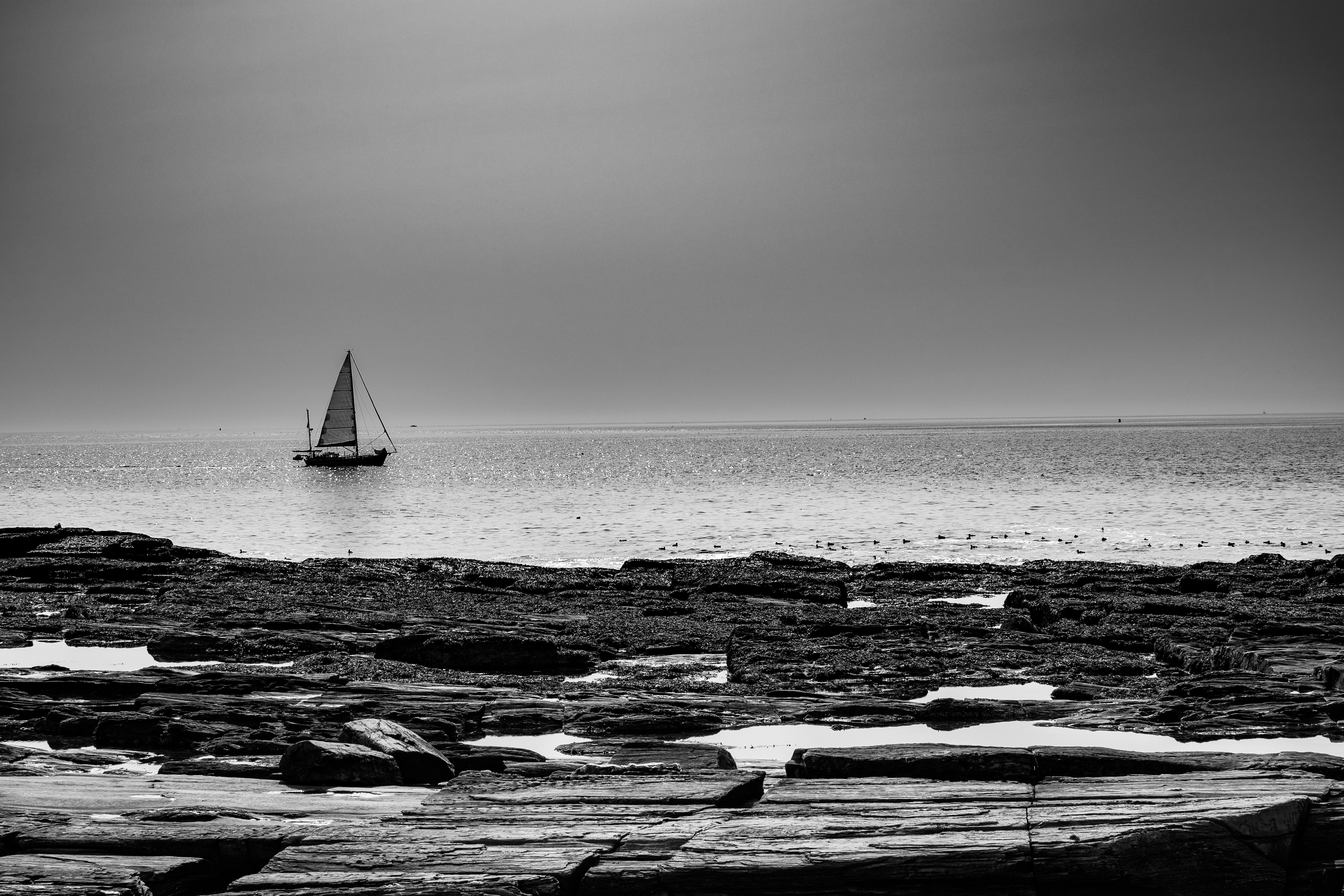 The interesting thing is when people look at my choice to turn an image into black and white; they immediately say that should be in color. Most of the time I will disagree, and this photo is a reason why. In color, with the hazy sky in the horizon, it was flat and really not too interesting. But to me as B&W images it speaks much more to the viewer's eyes.
Many of my followers know I will turn make my photos black and white most of the times. There are so many reasons​ but the one that sums it all up is, why not. Yes that is a simple answer but in reality our eyes and mind always see in color, so why not make the veiwer think more when looking at a B&W image.
Don't get me wrong, I am a huge fan of color images too. And if I have an imgage that screams to be in color, I will not second-guess​, it will be in color. But never under estimate that beauty of what a black and white photo can present.