I never wanted to be "That Girl"
So my Instagram account @badazz_s550 is dedicated to my photography of just my car. This photo below has been posted there incase steem cleaners comes by its mine / me..
Anyways, yes I didn't want to be that girl that got likes because she posted a photo of herself in skimpy clothes beside a hot ass car!
I did however post a photo the other day of me and my car. I am not in skimpy clothes just a simple self portrait.. I gained a crap ton of followers, likes, and dms from it. (The DMs are "what mods are in your car?")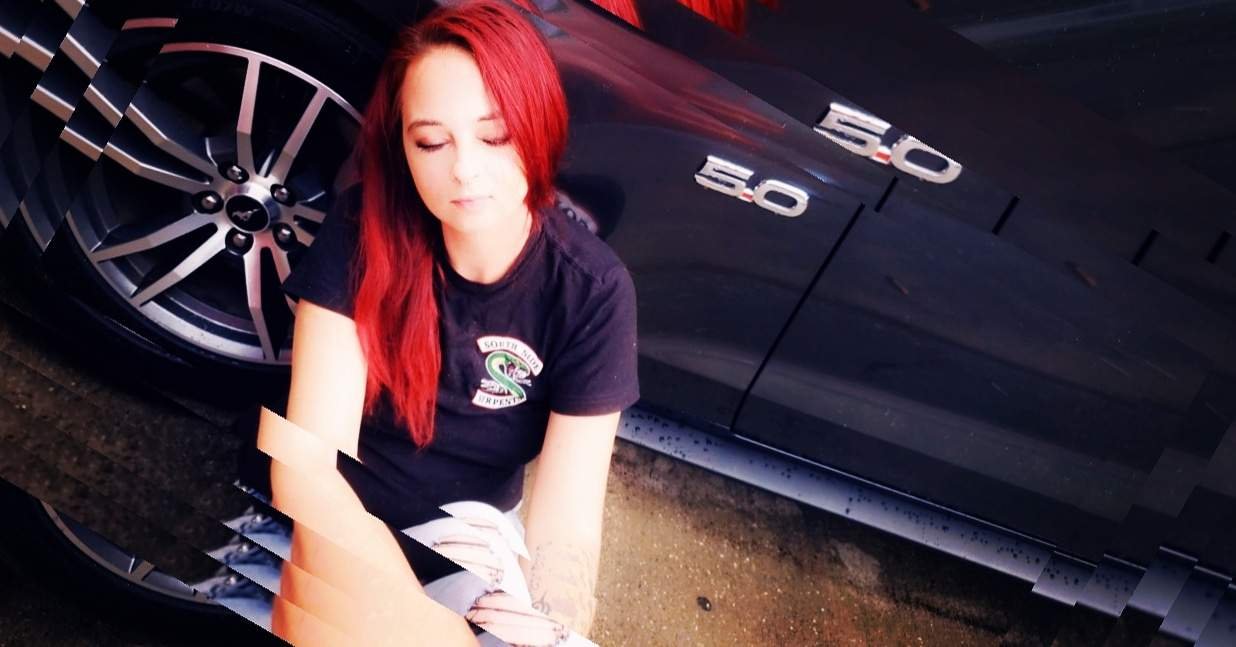 Galaxy s10 + Snapchat + Propped up on the car in front of me
Look at me sporting a Southside Serpants shirt too... lol...
I got the girls commenting how much they love my hair.. Damn straight my hair is awesome!
But it's really funny / interesting that a simple photo of yourself and your car gets peoples attention compared to the other amazing and gorgeous auto photography..
Welp that's all for this post! I just wanted to share a little.
Thanks for Viewing... Have a GREAT WEDNESDAY EVERYONE!
Check out SteemUsa's latest posts HERE
and the Alliance's latests posts as well!



Posted using Partiko Android