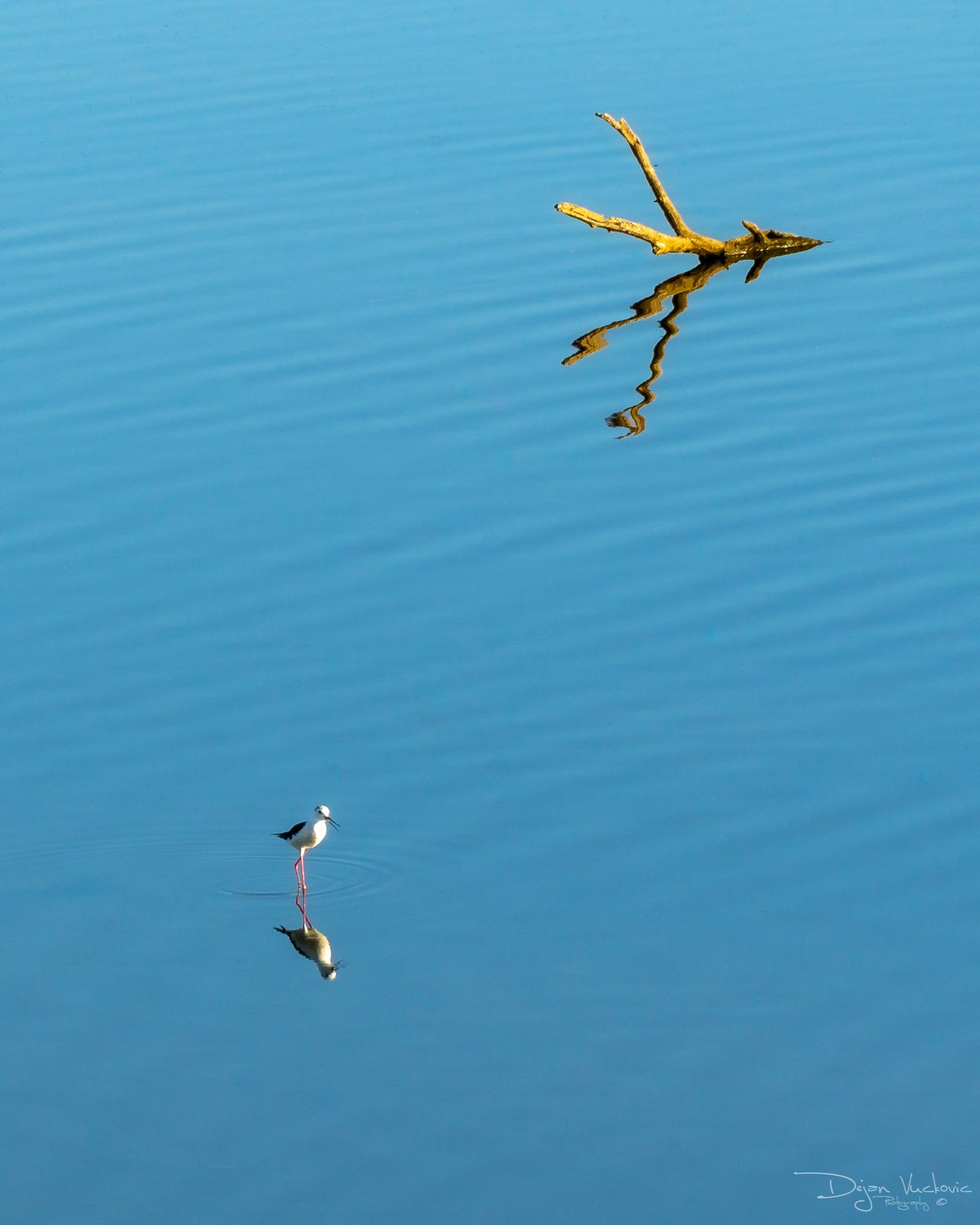 A few years ago, I settled in the area of Belgrade commonly known under the name 'The Left Bank'. The name refers to the fact that the location is situated on the left bank of the Danube River, which flows through Belgrade. Interestingly, this coast is rich in swamps, wetlands, and forests. They are a natural habitat for thousands of migratory birds.
I consider myself relatively well-informed about natural parks and locations in Serbia. So, when I moved to this part of the city and started to discover it, the scenes of untouched nature just a few minutes from the center of the city center did not cause a big surprise. They caused complete shock and disbelief.
At a distance of only a few kilometers from the concrete jungle of polluted streets, city noise and crowds of the big city, exists an oasis of peace and silence that is disrupted only by the singing of birds. A huge expanse of endless swamps, lakes and forests stretches upstream along the Danube, in the length of almost a hundred kilometers.
Tens of thousands of swans, storks, herons, wild ducks and many other birds find a temporary home in these endless ponds during the summer. In the fall, with the first yellowed leaves, newly formed families gather on the calm waters of Left Bank and prepare for a long trip to the south.
In that short period when the first autumn leaves appear in the lush greenery of the coast and when thousands of young birds are still enjoying the warm days of the north, these landscapes look like a fairy tale. A fairy tale in the very neighborhood of my living room.
---
Posted from my blog VD-Photography with SteemPress : https://vd-photography.com/index.php/2020/10/24/endless-swamps-full-of-birds-at-only-a-few-minutes-away-from-the-belgrade-center/
---