Here are my entries for this week's Steemitphotochallenge. I went out with my girlfriend and had a beautiful photoshoot with her. I'm also throwing in two photos that I've taken before.
---
Entry #1: Downhill
Camera: Canon 600D
Lens: 33mm, EF-S 18-55, Canon
Aperture: f/4.5
Exposure: 1/2000s
ISO: 400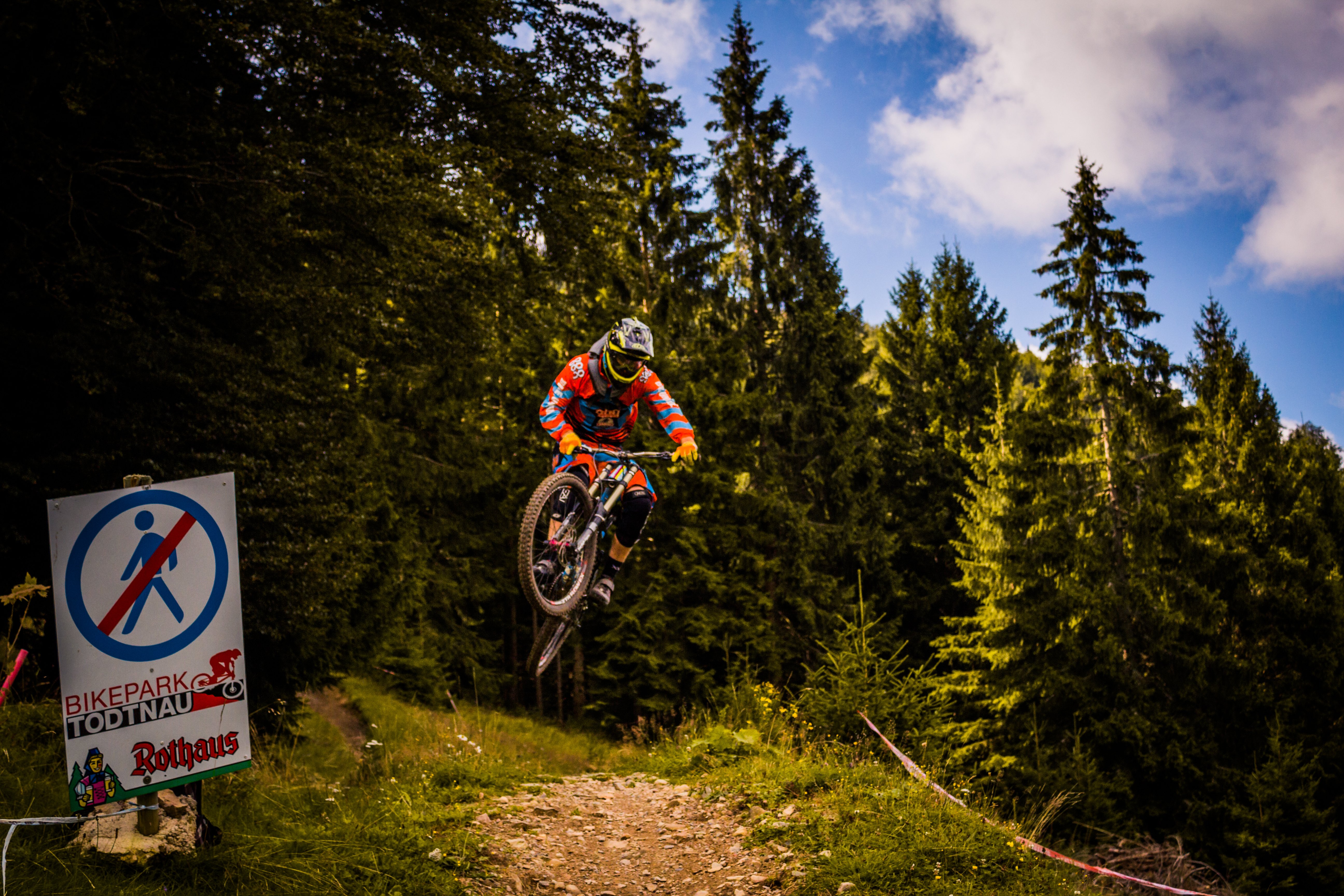 Here's J. Schluetermann, a friend of mine, taking a nice table in the Bikepark Todtnau (Germany). He's a passionate downhiller and I'm always in to shoot him because he nails every jump. So it's just up to me to capture the moment.
You can find him on Instagram @schlueti93. (And you can find me @der_coco btw. :) )
---
Entry #2: Impaled
Camera: Canon 600D
Lens: Canon EF50mm f/1.4 USM
Aperture: f/1.4
Exposure: 1/800s
ISO: 100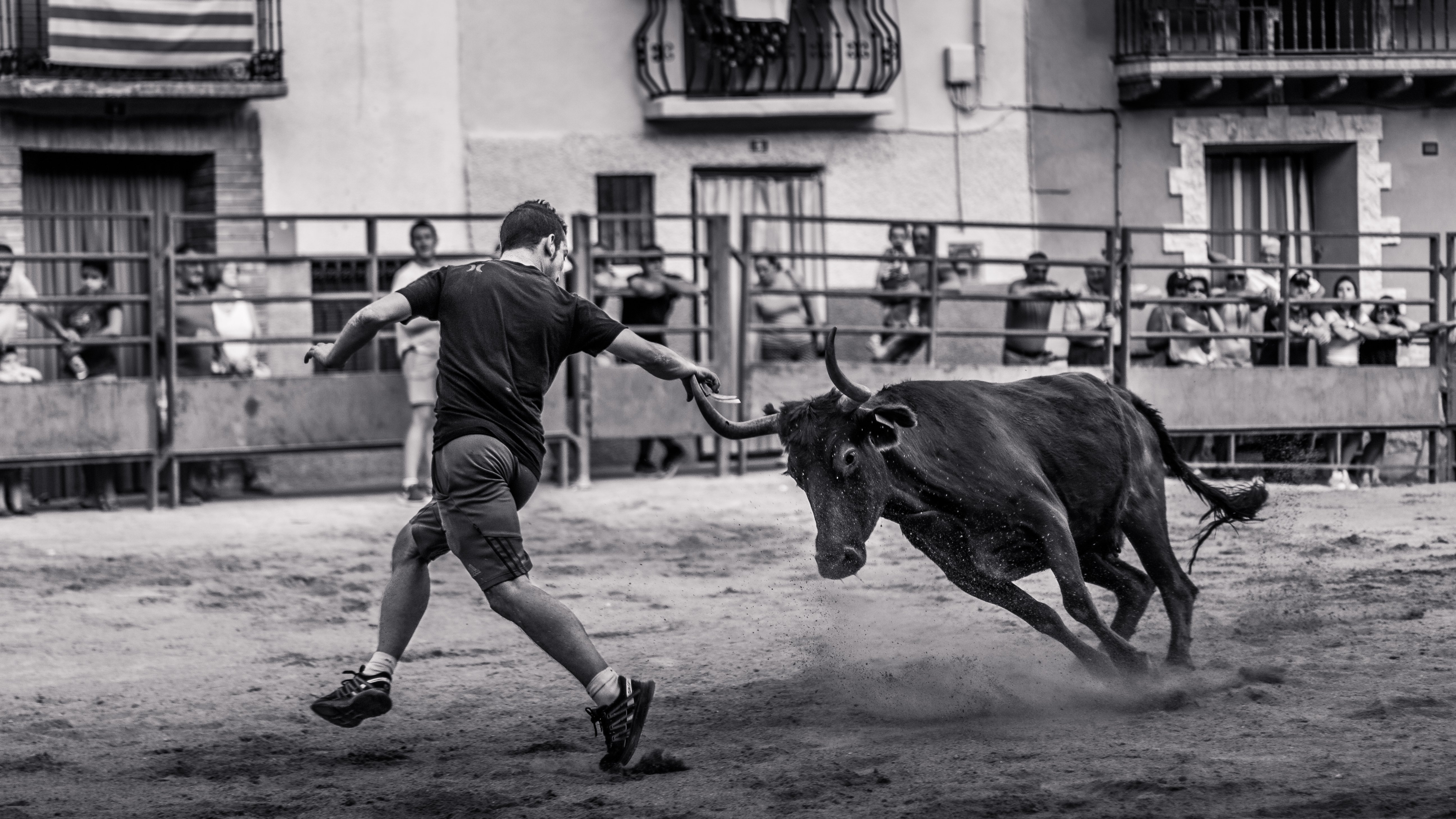 This was in Spain during the fiestas, about two weeks ago. People try to put rings over the horns as a tradition, and it often ends up with tragic accidents. In this picture you see how the guy just misses the horn with the ring and instead impales his hand.
---
Entry #3: Throwing Leaves
Camera: Canon 600D
Lens: Canon EF50mm f/1.4 USM
Aperture: f/2.0
Exposure: 1/4000s
ISO: 100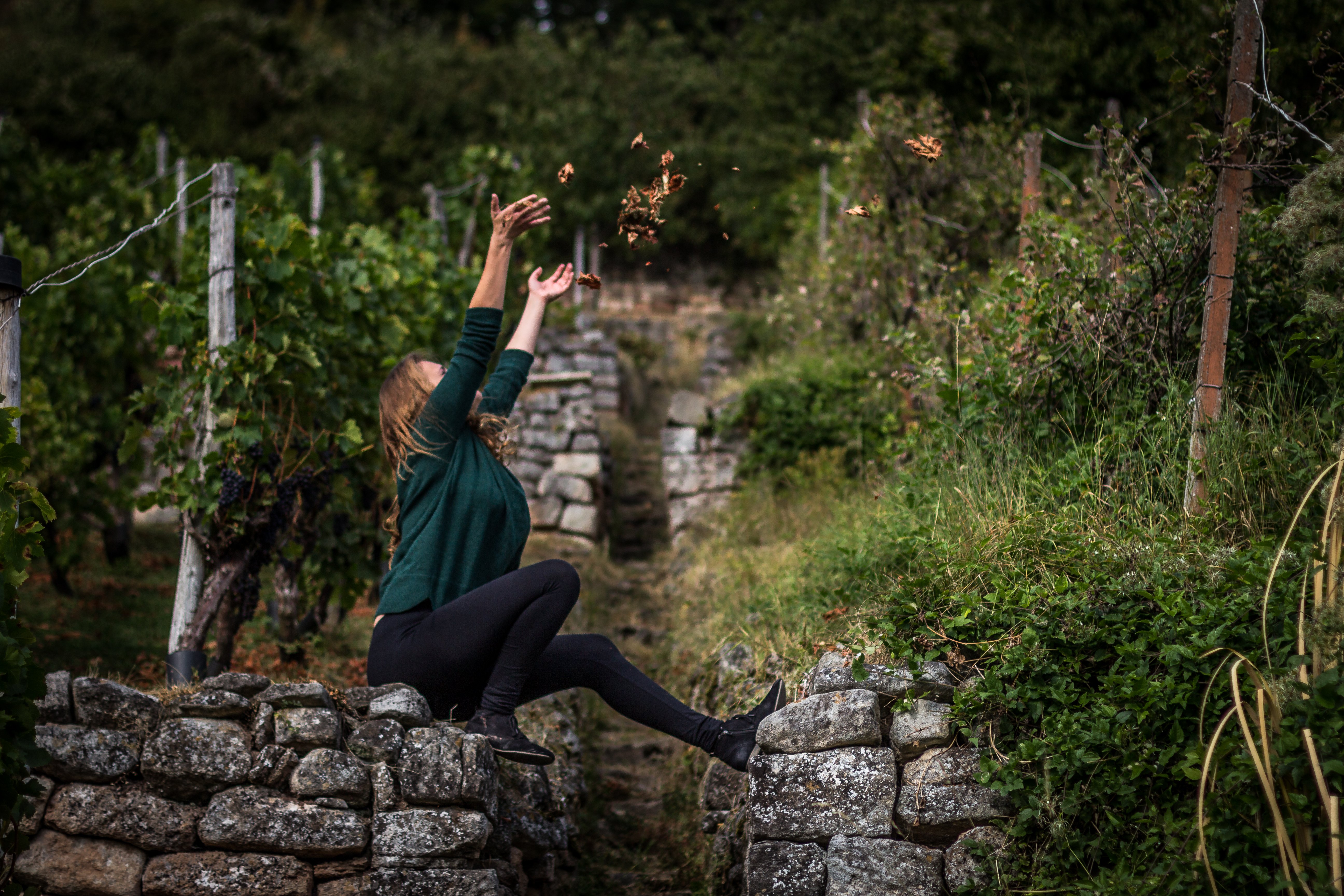 This place is pretty nice. It's located between vine fields and therefore is easily overseen. I wanted to do something with leaves since autumn is rolling in and this is what we came up with :)
---
| About me: | To my blog: | My previous post: |
| --- | --- | --- |
| | | |