I had some hard time with this challenge. I wanted to go out to photograph a beautiful monastery near my hometown but my camera didn't accept my batteries anymore. These are two picks that I took a while back.
---
Entry #1: Austrian Ski Hut
Camera: Canon 600D
Lens: 18mm, EF-S 18-55, Canon
Aperture: f/3.5
Exposure: 1/500
ISO: 100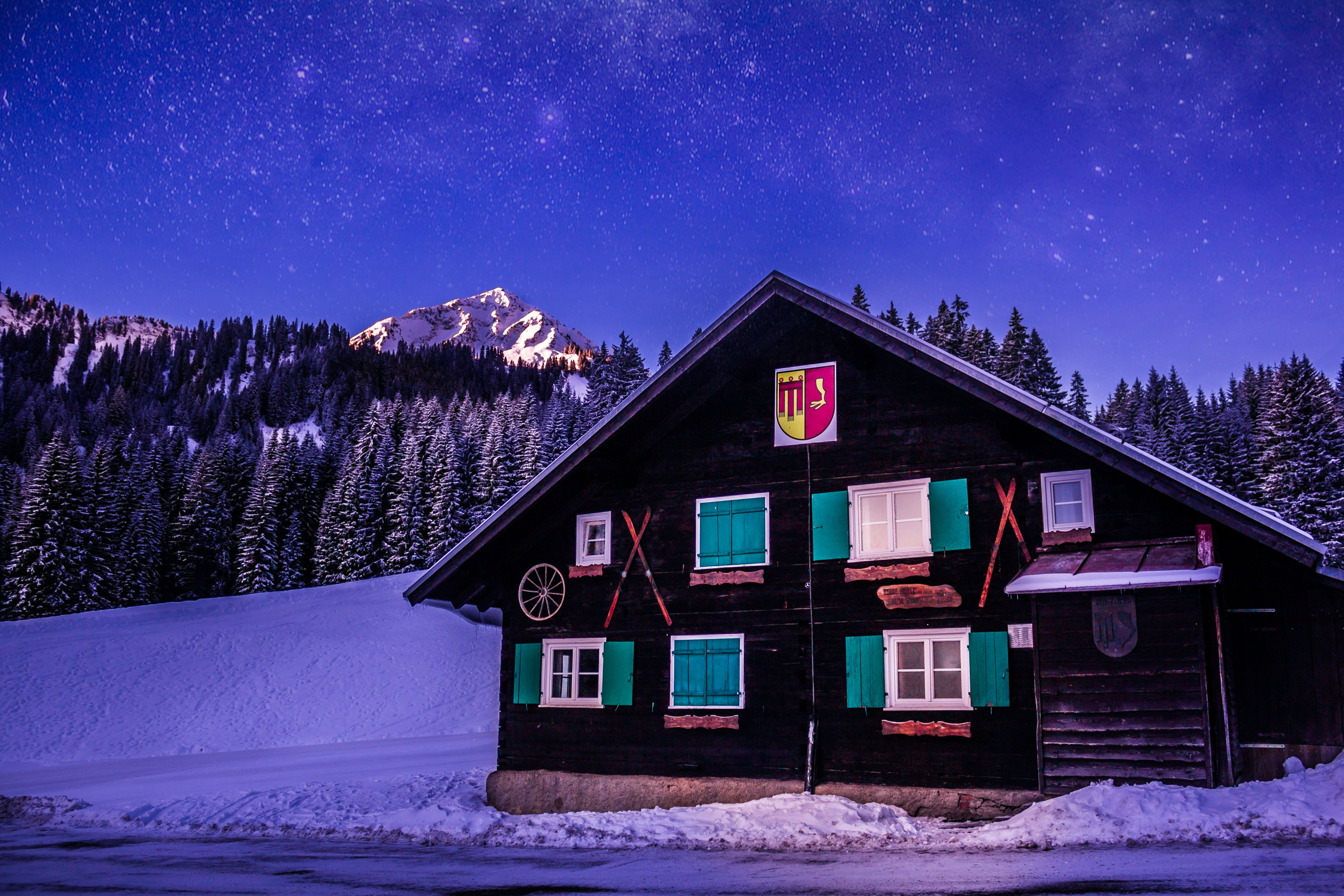 This is the ski hut where I went with friends of mine to go skiing & snowboarding. It's a very traditional hut that houses about 10 people. I angled the shot so that there would be some sort of reference to what environment the hut belongs to.
---
Entry #2: Urban Waterfall
Camera: Canon 600D
Lens: 46mm, EF-S 18-55, Canon
Aperture: f/5.6
Exposure: 1/60
ISO: 100

I stumbled across this staircase in Karlsruhe, Germany. It was very cloudy so the light was very smooth and there were no harsh shadows that disturbed the appearance of the abstract architecture.
I really like how the flow of the water cuts orthogonally through the stairs and brings movement into the boring, gray-in-gray ascent.
---
| About me: | Follow me here: | My previous post: |
| --- | --- | --- |
| | | |