I tried out my new Canon 80D camera today, and am pretty happy with it, even though it's not a full-frame like I have been used to ever since the original Canon 5D came out about 14 years ago. Shooting with a cropped frame will have its advantages, I'm sure. This afternoon I tried out my 100mm macro lens on it and just grabbed this couple of shots. I will need to get used to how the autofocus works, but apart from that, the controls are pretty much what I have been used to.
---
A carpenter bee on purple salvia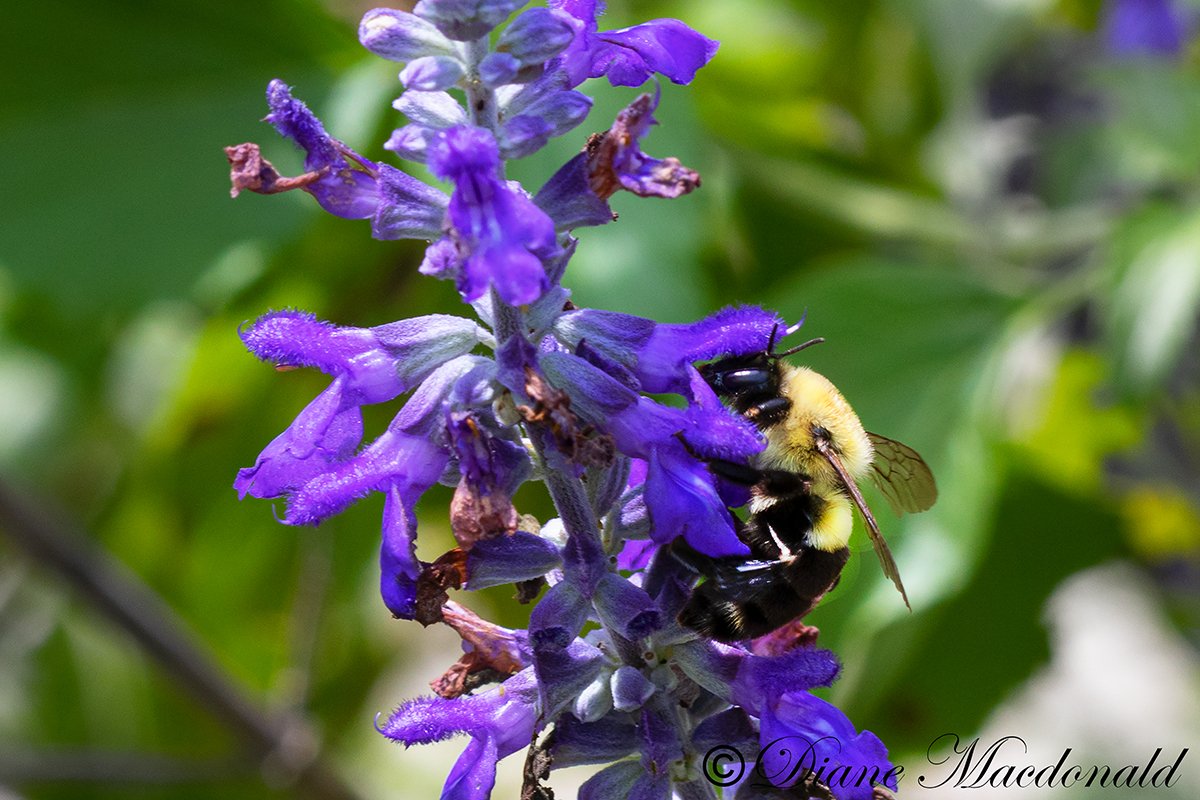 © Diane Macdonald - All Rights Reserved
---
A silver-spotted skipper butterfly (scientific name Epargyreus clarus) on pink vinca flowers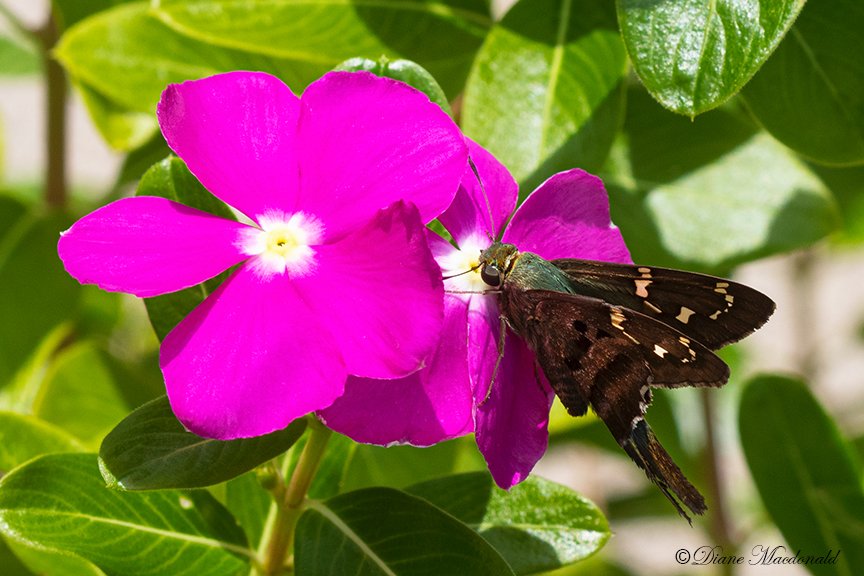 © Diane Macdonald - All Rights Reserved
---
What's with the title about Hurricane Dorian? I live on the east coast of Florida, so for the next few days am likely to be pretty preoccupied preparing for Hurricane Dorian which is barreling towards us, and if I don't post again this week. It's not because of hf21! We are bang in the center of that cone!
We are on an island, and they close the bridges once the wind gets to a certain level. That means if we are told to evacuate, we pretty much have to, as no emergency personnel remain when the bridges close!
Please pray for everyone in the path of this storm. This is going to be a powerful storm, they are telling us!
---
Photography is my main source of income so if you like my work, please support me by checking out my portfolio website on Adobe. There you will find links to all the places where my work is available as stock and art. You may purchase art prints and products through Zazzle, Redbubble and Fineartamerica by following the links there.
---
Thanks for reading!
---
---