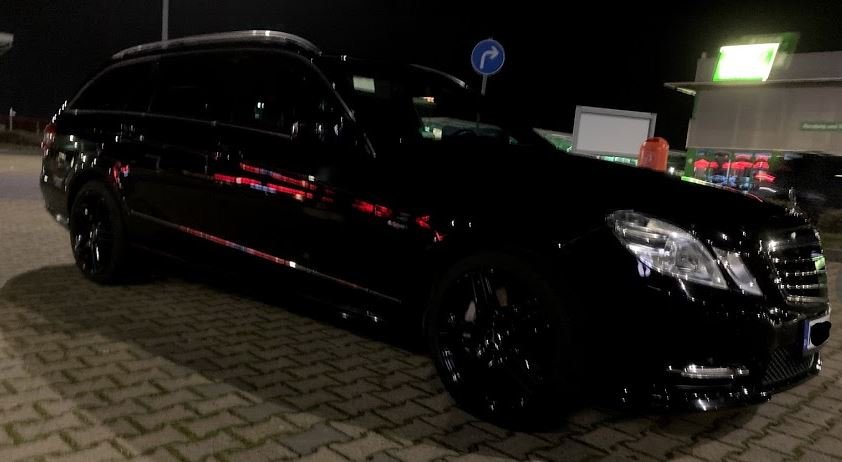 We spent X-mas down in Bavaria with my wife's family side.


IMG SRC
Our trip down there led us in part via the A3 towards Würzburg.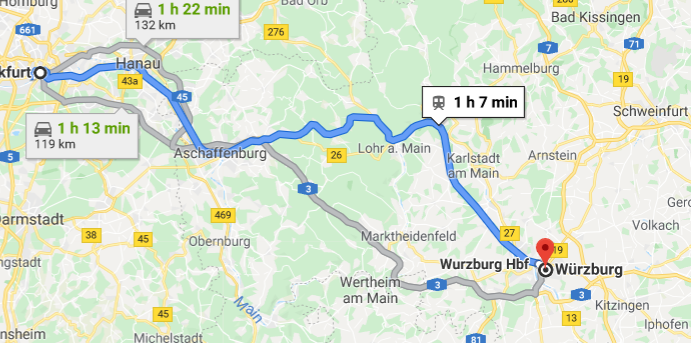 IMG SRC
They've done so much in terms of modernizing and adding additional lanes to this stretch of the Autobahn, especially from the Frankfurt Air Port towards Aschaffenburg and from Aschaffenburg toward Würzburg it's simply beautiful.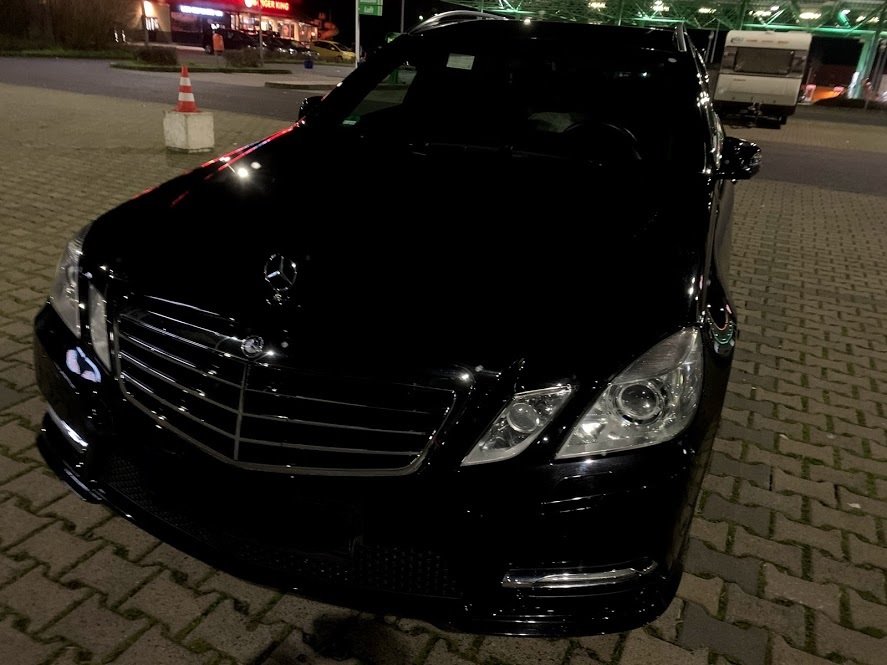 For the longest time this part of the A3 was riddled with construction sites sometimes extending up to 80 km.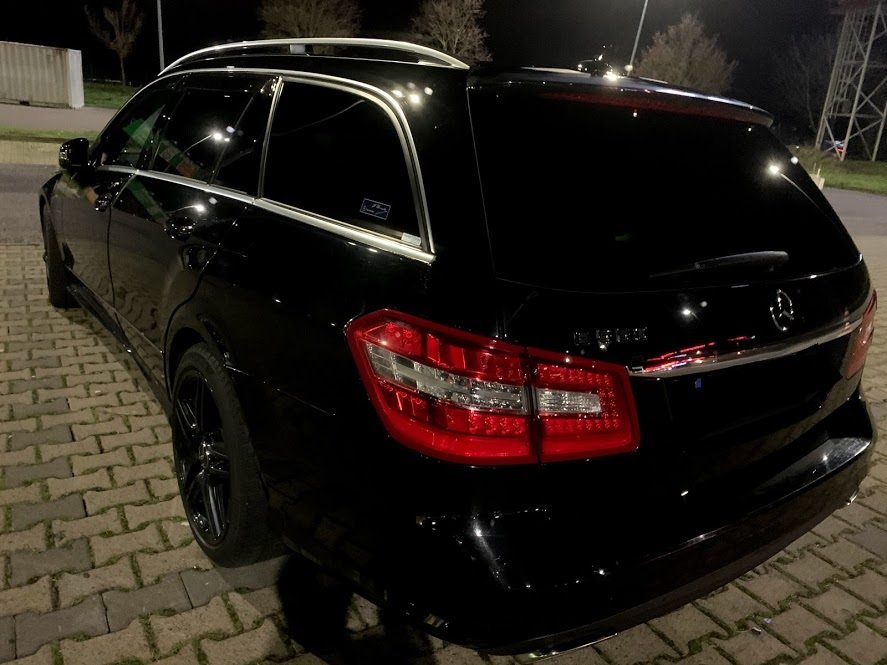 This expansion coupled with really light traffic and no trucks on the Autobahn gave me the chance to test the new ecu-mapping, that was done to the car in November, a little at least.
Check out this article about the surprising ecu tuning results...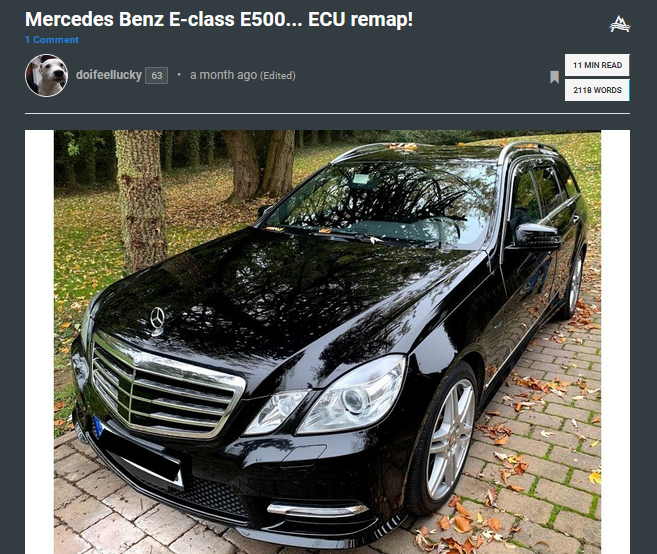 https://steemit.com/car/@doifeellucky/mercedes-benz-e-class-e500-ecu-remap
The car was packed with stuff up to the roof and my wife was in the passenger seat and the dogs in the back so... therefor I had some limitations in the "tests" one due to the heavy load and the other not letting my wife feel too many G's because this would have caused complaining for hours for sure! Hahaha!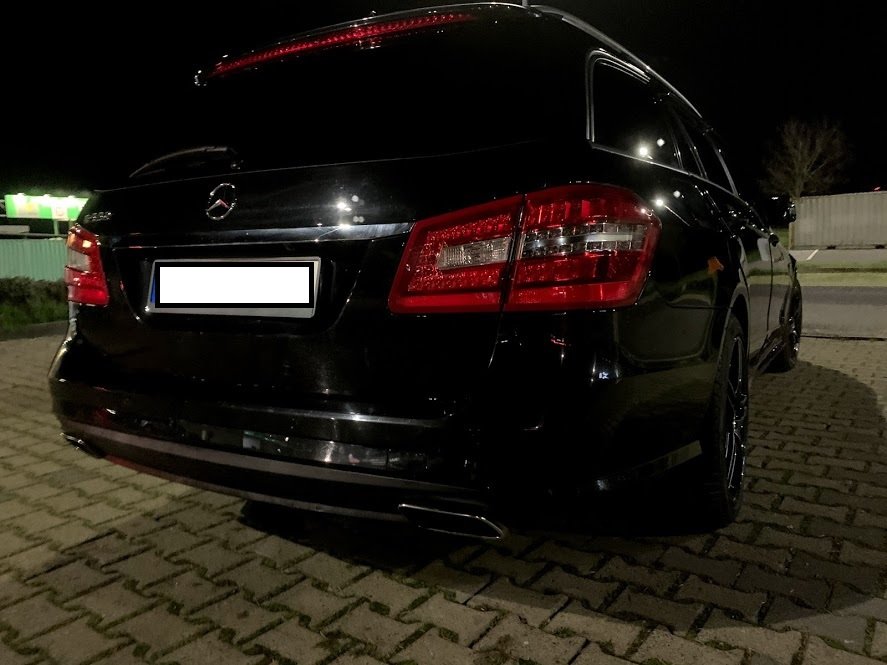 So, I didn't put the car in "sport mode" but left it in the "eco" setting and the air ride in comfort mode, not the harder "Sport" setting.
Since the ecu remap I mostly cruised with the car so besides a few harder acceleration's, just to get the feel of the rather brutal power that unfolds when flooring the gas-pedal, I didn't put the horsepower and torque gains to much use besides enjoying the even smoother cruising capabilities of my Merc.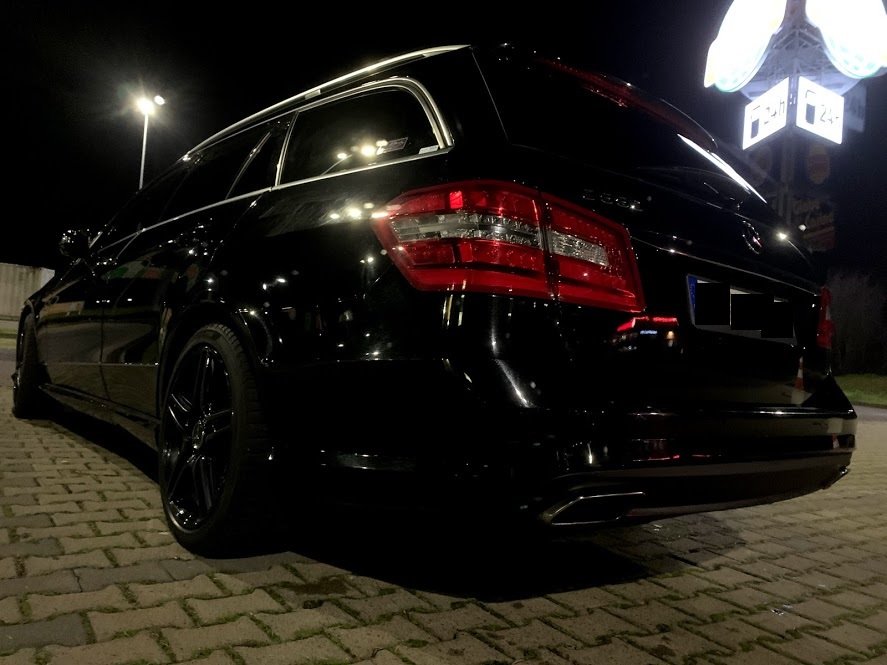 This comfort gain is made possible due to the high torque (850 nm) that's already available at low rev's of around 1,000-1,200 rpm.
So the car is even more quiet and comfortable than before the remap. Some probably wont like that, the quiet thing, but to me it's one of the most important qualities in the comfort context.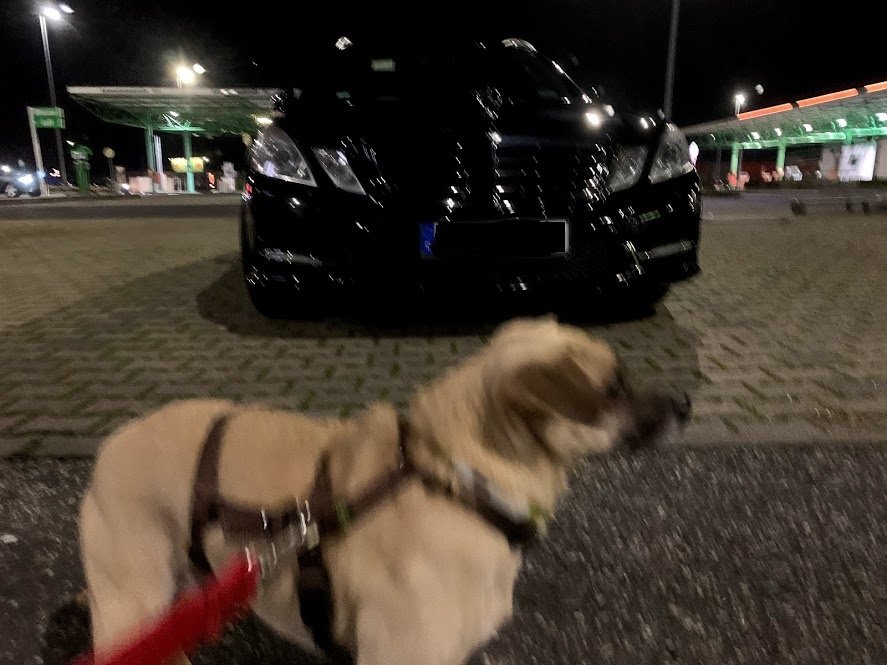 Don't get me wrong, you can hear the 5 litre displacement of the car and on the outside it can get aggressively loud when you drive in the higher rev regions but on the inside, it's rather quiet and Mercedes Benz has done a great job with the noise reduction on this car.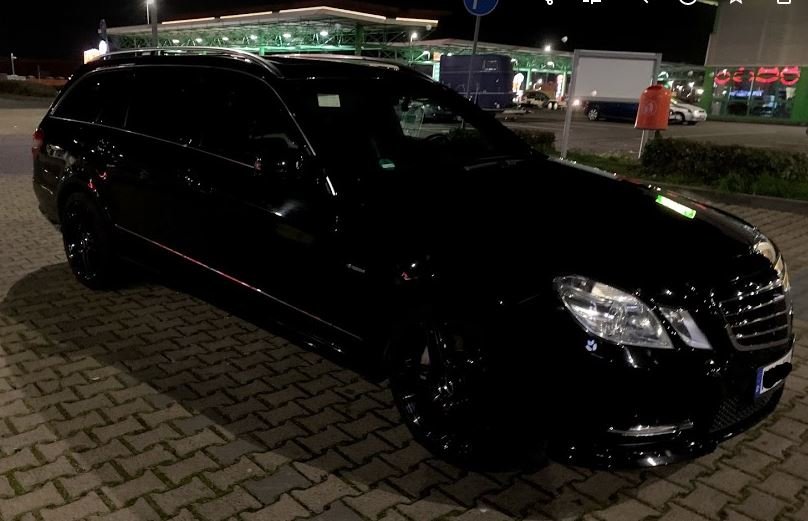 To me loud, big V8 engines with exhaust system flaps or even straight pipes sound great for a minute or two, mostly when idling, but I can't imagine driving one of these even for shorter trips because of the annoying loudness.
With my car you can still have a normal conversation even if you're going 150 mph.
So, all in all this really made the ecu remap absolutely like advertised for me.
Less fuel consumption, higher comfort, more horse power and torque.
I was rather skeptic in regards to this tuning, that's why I had the original ecu map saved before the new code was loaded onto it just so I can return to the situation as before the ecu remap. It turns out I didn't have any of the issues I had read about from fellow ecu remapper's.
But to be honest I didn't push the car into it's limits on a daily basis and overall I access the high power, almost full throttle power range of the car very seldom.
Back to our trip down to Bavaria...
The sometimes even double four lanes extension of the A3 let's you drive your car at higher speeds without the constant scare that someone might suddenly change into the left lane and for longer stretches the Autobahn here had an empty left and empty 3'rd lane even.
So on the way down to Schweinfurt I let the car cruise at around 125 mph (~200 kph) and 150 mph (240). I tested higher speeds (275 kph / ~171 mph) shortly, to make sure the limiter was also taken care of during the ecu remap but I have the winter wheels on the car right now and the tire spec is max 240 kph (150 mph).
On the way back the traffic up north on the A3 was a little denser and because most of the trip happened in the dark, we took off from Schweinfurt at around 5:00 pm.
Traffic got much less packed behind Spessart service area were we made rest for 30 minutes to walk the dogs a little.
Here I met "M4 guy", Hahaha!
While we were cruising at around 210 kph (~ 130 mph) I heard a loud noise seemingly coming from the front of our car. It seemed like the exhaust became louder from one to the next second. Just as I was thinking maybe some gasket of an manifold has come loose I saw this: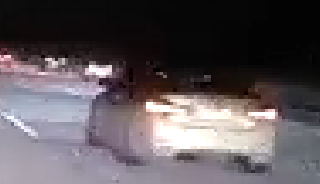 (sorry for the grainy pic but this was an zoom from my little Garmin Dashcam)
So, it was an BMW M4 with exhaust flaps wide open on an customized exhaust system.
We played around for a while with him taking over me and vice versa.
While this was happening I thought to myself "jeez, the guy must be deaf when he gets out of the car" because his car was so loud that you could even feel the sound pressure coming from his exhaust on our cars windows! Yep, that's how loud his M4 was!
Sorry, no sound, had the mic turned off while recording with my Mini Garmin Dashcam.
Towards Camberg service area I let the guy take off because he started to do some more risky stuff and the traffic again became more dense.
It reminded me a little of the things that used to happen on the Heilbronner Autobahn towards Würzburg a few years back, where many of the Petrolheads used to meet on early Saturday and Sunday mornings to let horses run freely. I used to ride down there with my bike every once in a while to have some fun back then.
Back home I'd crunched some numbers to check out the fuel economy of the car after the ecu remap and it shows that on average I've burned around 12 Liters per 100 km = 19.60 U.S. MPG. Before the remap it was 13.7 Liters per 100 km = 17.17 U.S. MPG.
So, the ecu remap really delivered on the promised gains in horse power (from 407 hp to 550 hp), and torque (from 650 nm or 450 ft lb to 850 nm or 627 ft lb), ensured an more comfortable ride due to lower revs while cruising, and improved the fuel economy - Greta will love this ;-)) - by 1.7 liters or 2.43 U.S. MPG..
Last but not least the fun level you can have with this is almost trough the roof! Hahaha! The car doesn't lose any of it's rideability as a daily driver and still packs enough punch to have lot's of fun. To me, an absolute sleeper car coming across like a soccer mom ride. Exactly what I was aiming for! ;-)
So, now that I've outed myself - once again - as an petrolhead what do you think about this ride? More important what's your ride and what do you like about it? Let me know down in the comments!
Cheers!
Lucky