When a friend of mine told me that he urgently needed film footage for a project he was working on, I decided to help him out and made a last minute decision to head into the mountains one chilly Sunday afternoon.
I knew of a good spot and after around two hours of driving down dirt roads, I arrived at the bottom of the mountain. Luckily my car was the only one in sight so I knew I wouldn't have to worry about anyone getting in my shot once I made it to the top. I knew I'd have to hurry to make it in time for sunset, so I immediately threw on my backpack, popped in some earbuds, and started the trek.
After around four hours of walking across dirt and stone, I had finally made it the snow line. This is where things got interesting, and where I realized I was not at all prepared to walk up a steep icy slope. As I spent the next hour alternating between climbing then sliding back down to my starting point, all I was thinking about was how great it'd be to have an ice axe and spikes on my boots. While the thought was tempting, turning back wasn't an option in my mind so I continued the icy climb and just hoped that I wouldn't lose control completely and go tumbling down the slope to the stones below. Luckily, I was able to stop that from happening.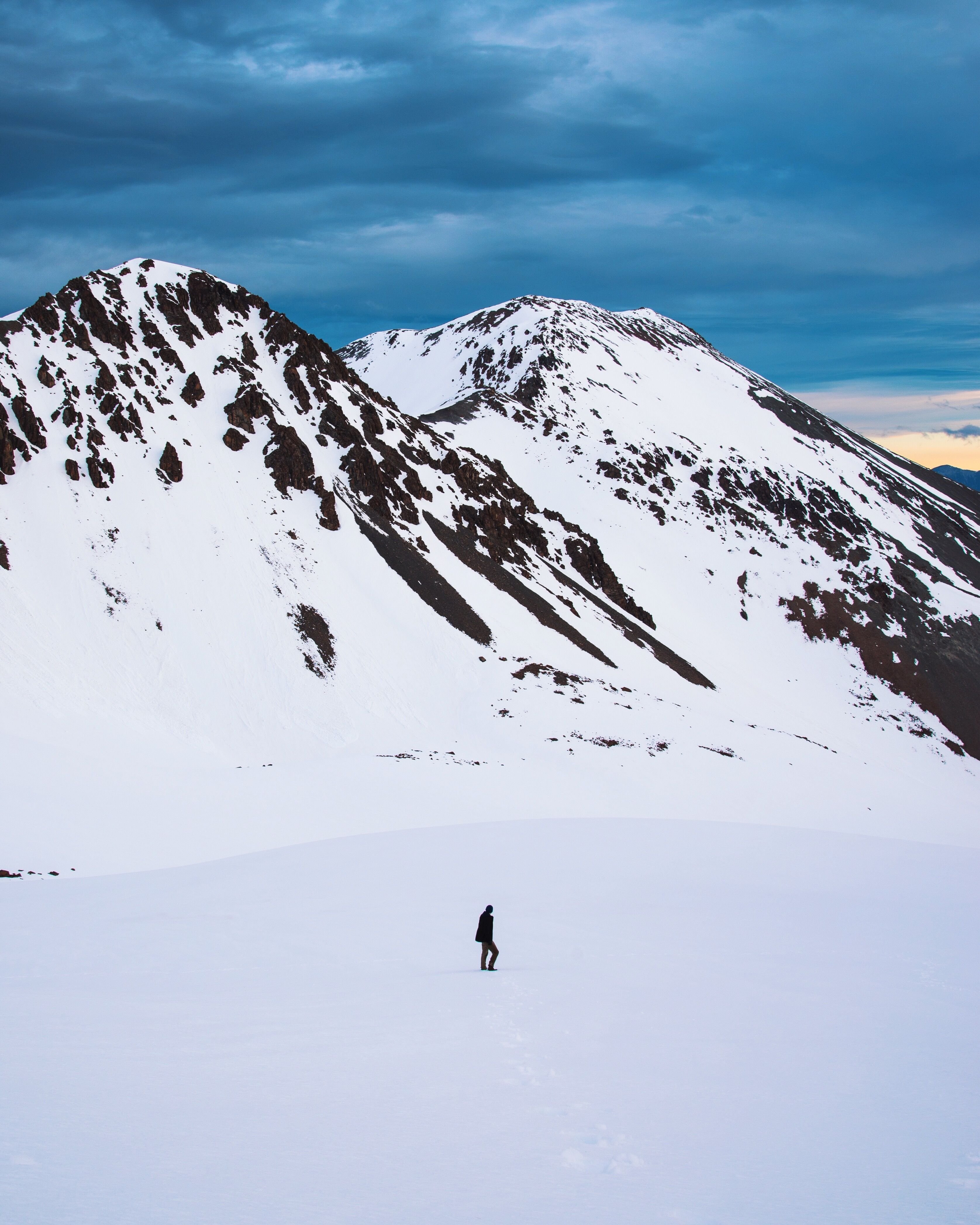 After a full five hours of walking, with frozen hands and legs that felt like jello, I had finally made it to the summit. I put my bag down, removed my earbuds for a much needed break from the audiobook I had been listening to, and was met with only the sound of snow being whipped around by wind. I quickly realized how cold it really was after sitting down and attempting to chew through a snickers bar that had practically frozen in my backpack.
Once I filmed the footage for my friend, my numb hands somehow managed to pack my bag in preparation for the long walk down. This was right around the time I realized I might be in for an interesting sunset. As the sky quickly turned to fire, I ripped open by bag, grabbed my camera, and began to capture what was one of the most surreal sunsets I had ever witnessed.