What a crazy time of the year, went to Thailand very fist time in April and when I left my hotel to go out and explore Bangkok the staff asked me if I had a phone or a wallet and asked me to hand them what I thought was strange but got both back in each their zip lock bag.
It was only strange until I reached the streets of Bangkok, the biggest water fight were ongoing.
This pictures are a few days later out in the country side.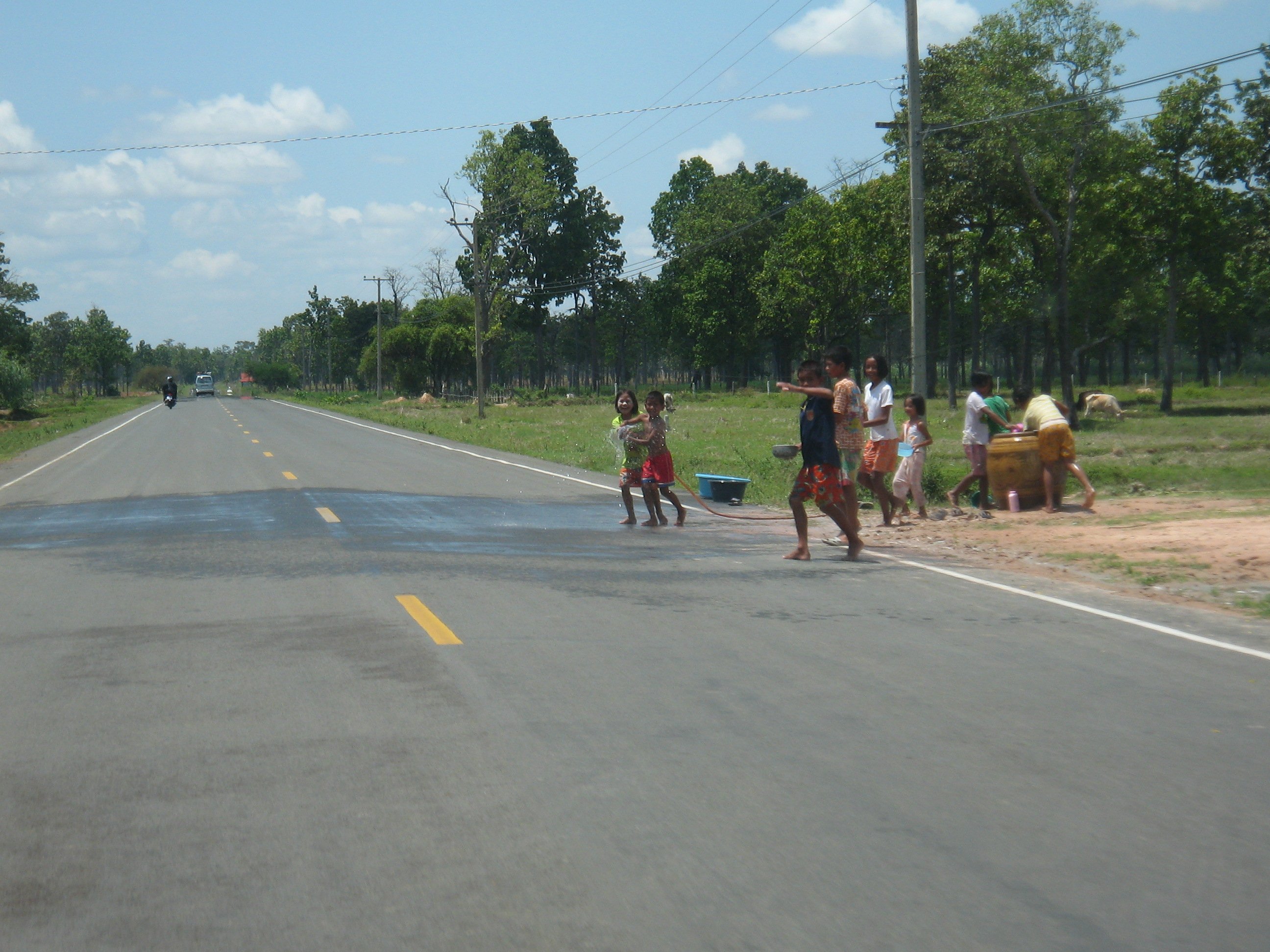 The kids love it.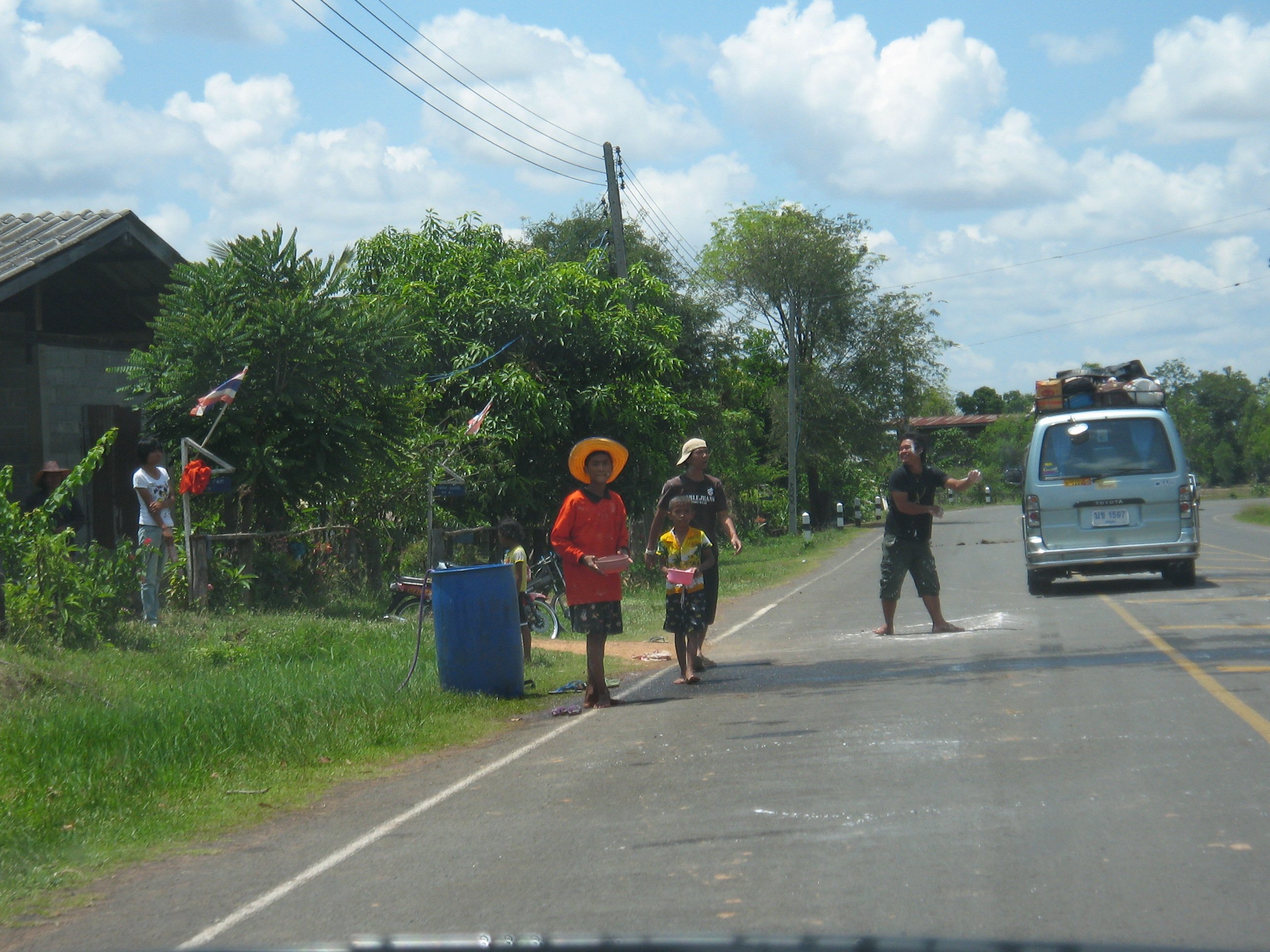 You are supposed to stop and get sprinkled and have your face painted white with powder mixed with flowers.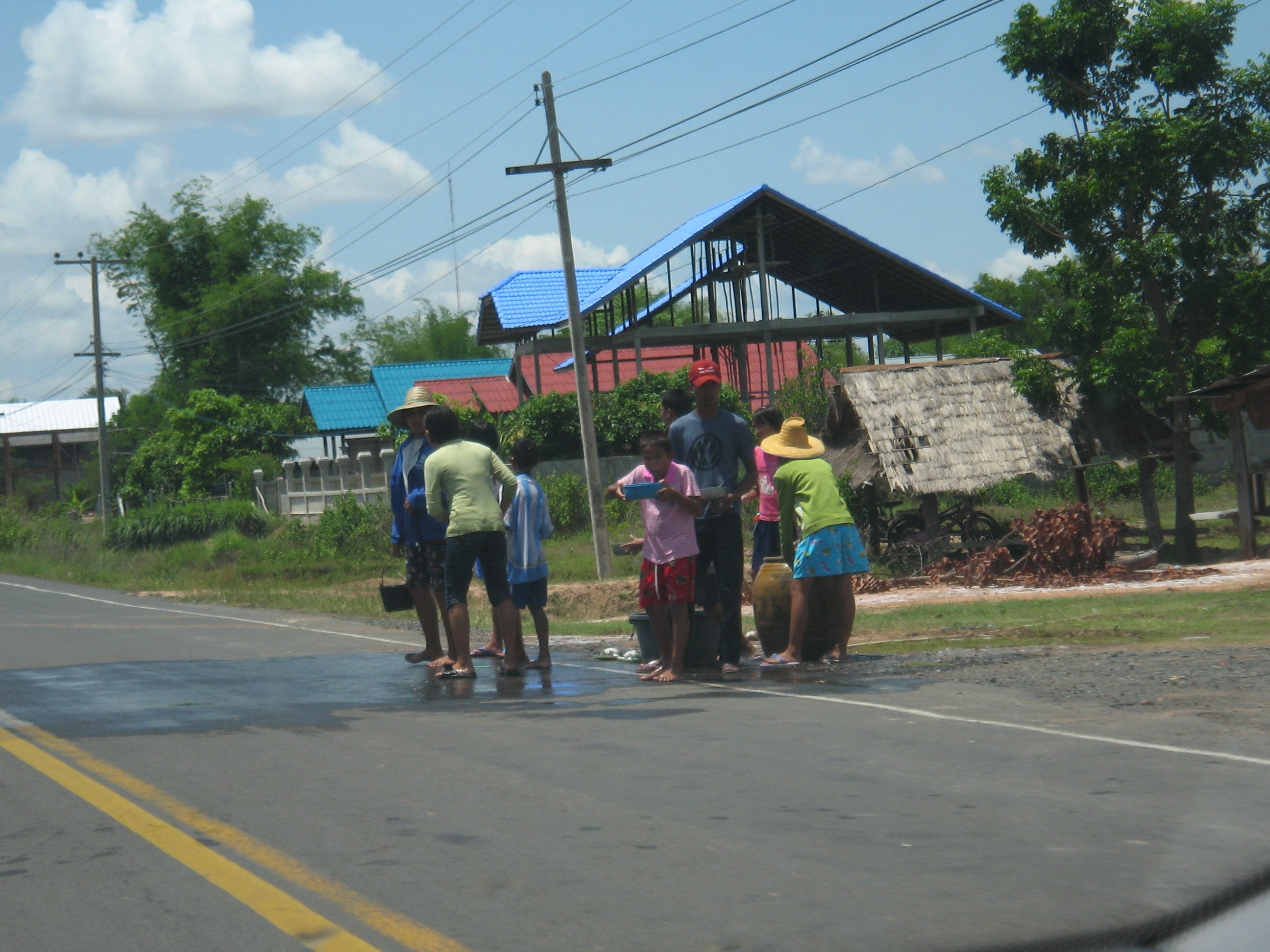 Pictures taken with a Sony Cybershot.
If you like this small post from my travels around the world don't be shy to hit that thumbs up button.