On my trip to Thailand I drove out in the rural areas of Buriram where I passed this water buffalo's standing in the sun tied to each their pole on the fence. Then some hours later on my way back with my rented scooter I saw that they have pulled the poles up and was now laying in the water and enjoying themselves.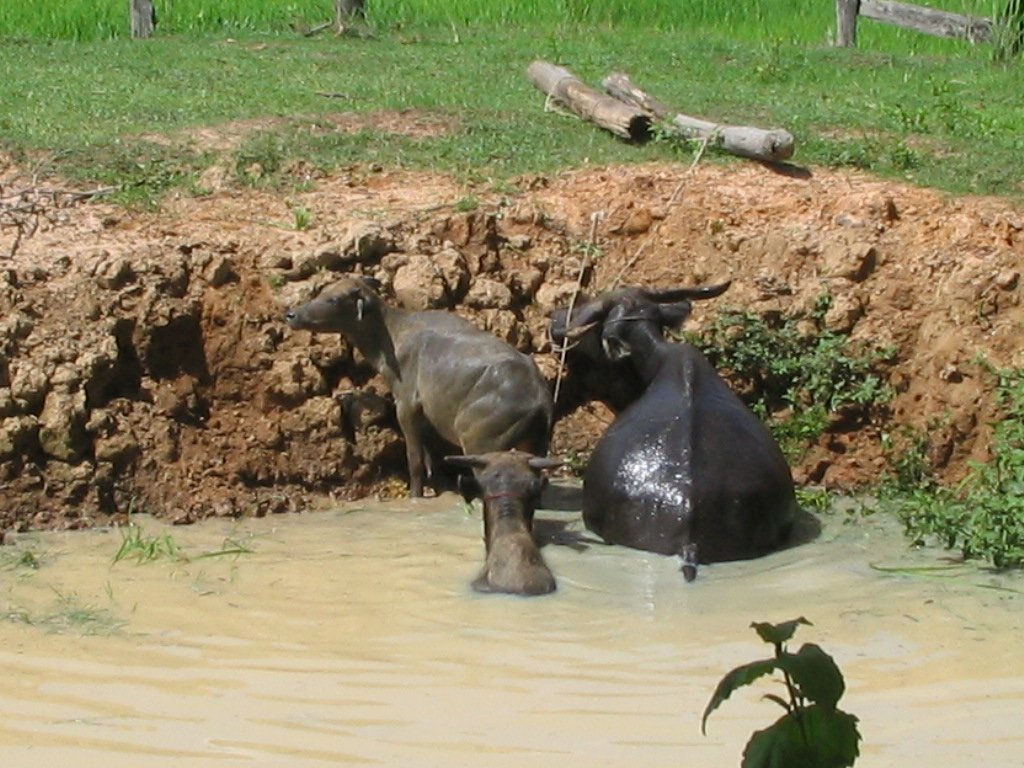 Guess that I would have done the same on this extremely hot day if I was left in the sun with no possibility for finding any shadow at all.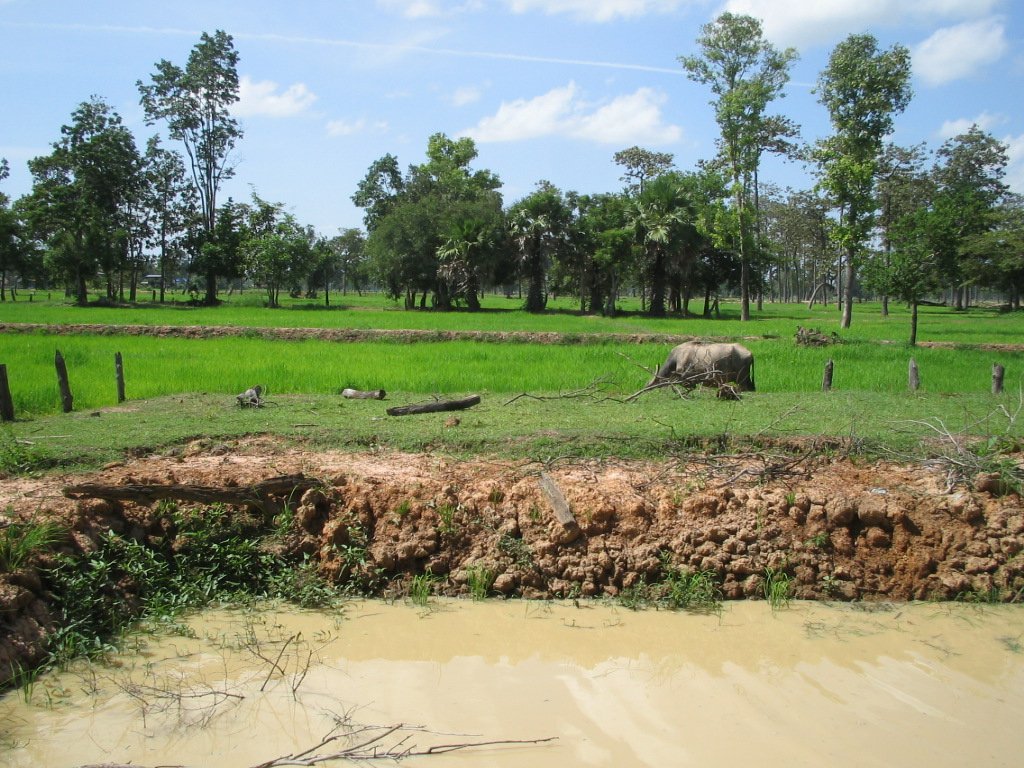 The rice fields looked so beautiful.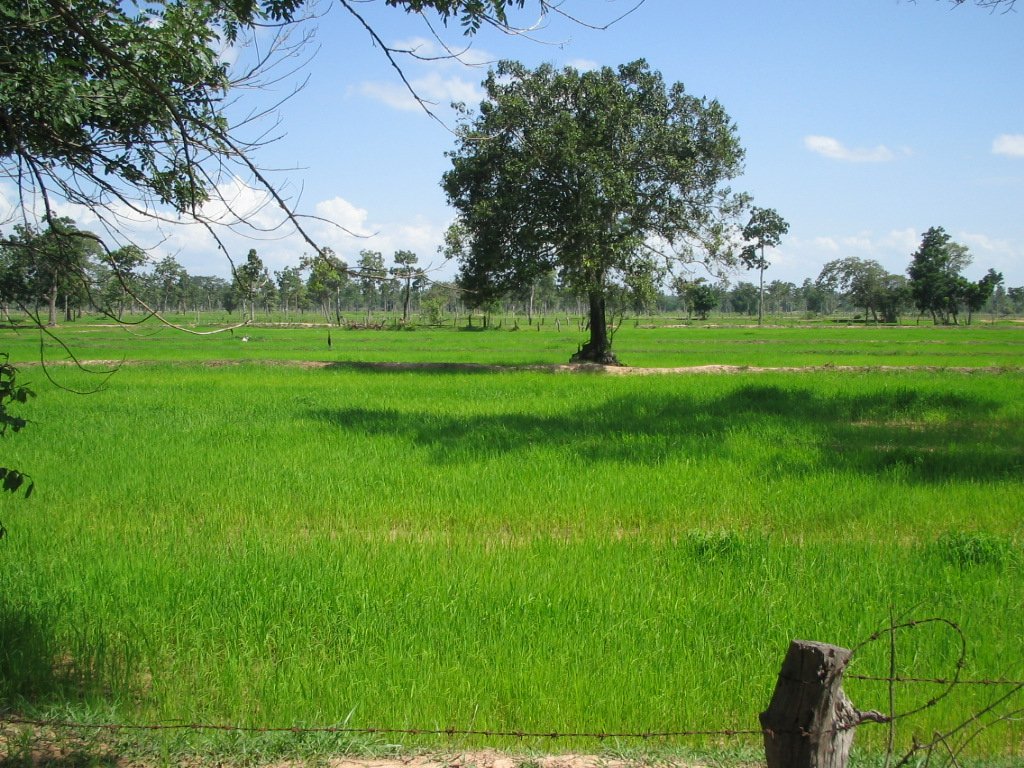 Pictures taken with a pocket camera Canon DIGITAL IXUS i
If you like this small post from my travels around the world don't be shy to hit that