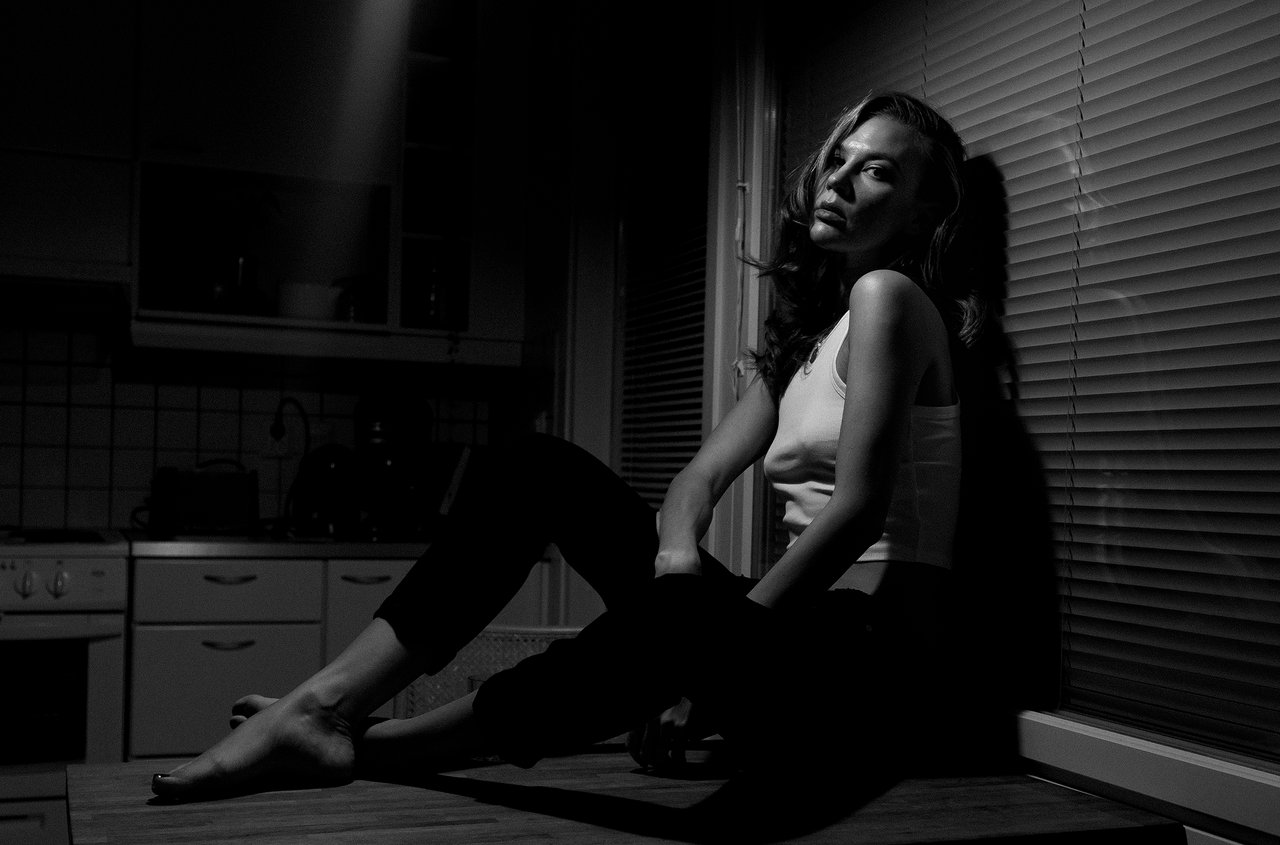 I feel like I've found what I am the most comfortable creating in terms of self portraits, and what feels like ME, after trying and learning about different styles of photography for over ten years.
I think these pictures would classify as Neo Noir, but if I am wrong, you can argue me in the comment section. I absolutely adore the film noir style, but I bring a lot of modern elements into my photographs even when I'm going for that Film Noir look, so I think Neo Noir is more accurate to what I do. But either way, it doesn't really matter what the style is called.
If I'm not using natural light, I love using just one single light source, I feel like it suits me the best and makes the most dramatic look. I love hard light and the sharp shadows that come with it, I like black to be black and white to be white, with a little grey in between. My features are very angular, from cheekbones to my limbs, and I am quite moody, so Neo/Film Noir suits me like no other. The more I do these self portraits, the less I wanna do any other type, and I intend to get better and better at it.
Sometimes I try to do softer or more happy photos, but it feels so incredible fake and looks dull that it's just not for me. Even though I am not that pessimistic, fatalistic, or menacing (terms used by wikipedia describing film noir genre) in real life, it's those kind of aspects I like to play up in my self portraits, and it comes very naturally to me. The scorn lover, jealous wife, old Hollywood starlett, bounty hunter, lonely alcoholic detective, bad cop, those kinds of characters are what I like to take inspiration from to my self portrait, though they are not always visible to the viewer, and have a mix of real me in them.
Self portraits shot with the Fujifilm x100f.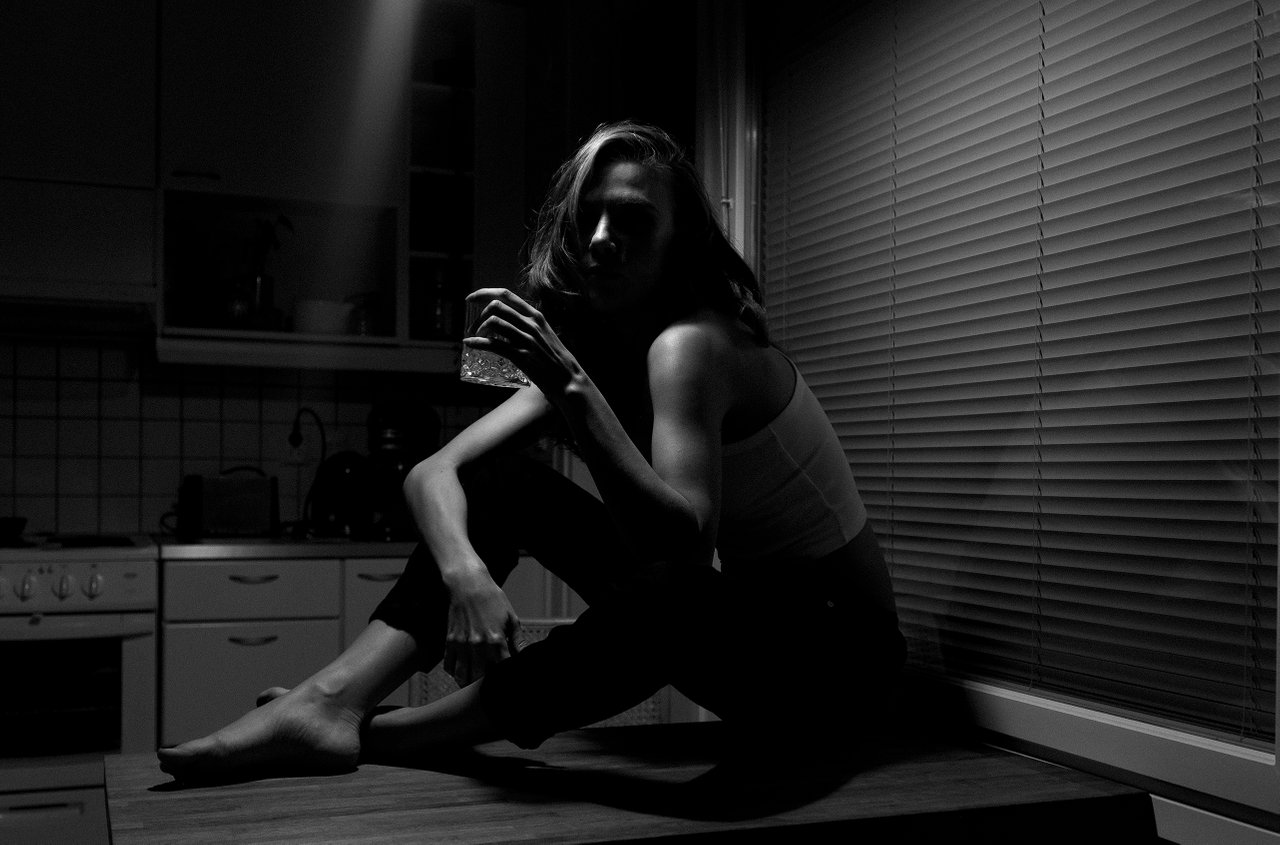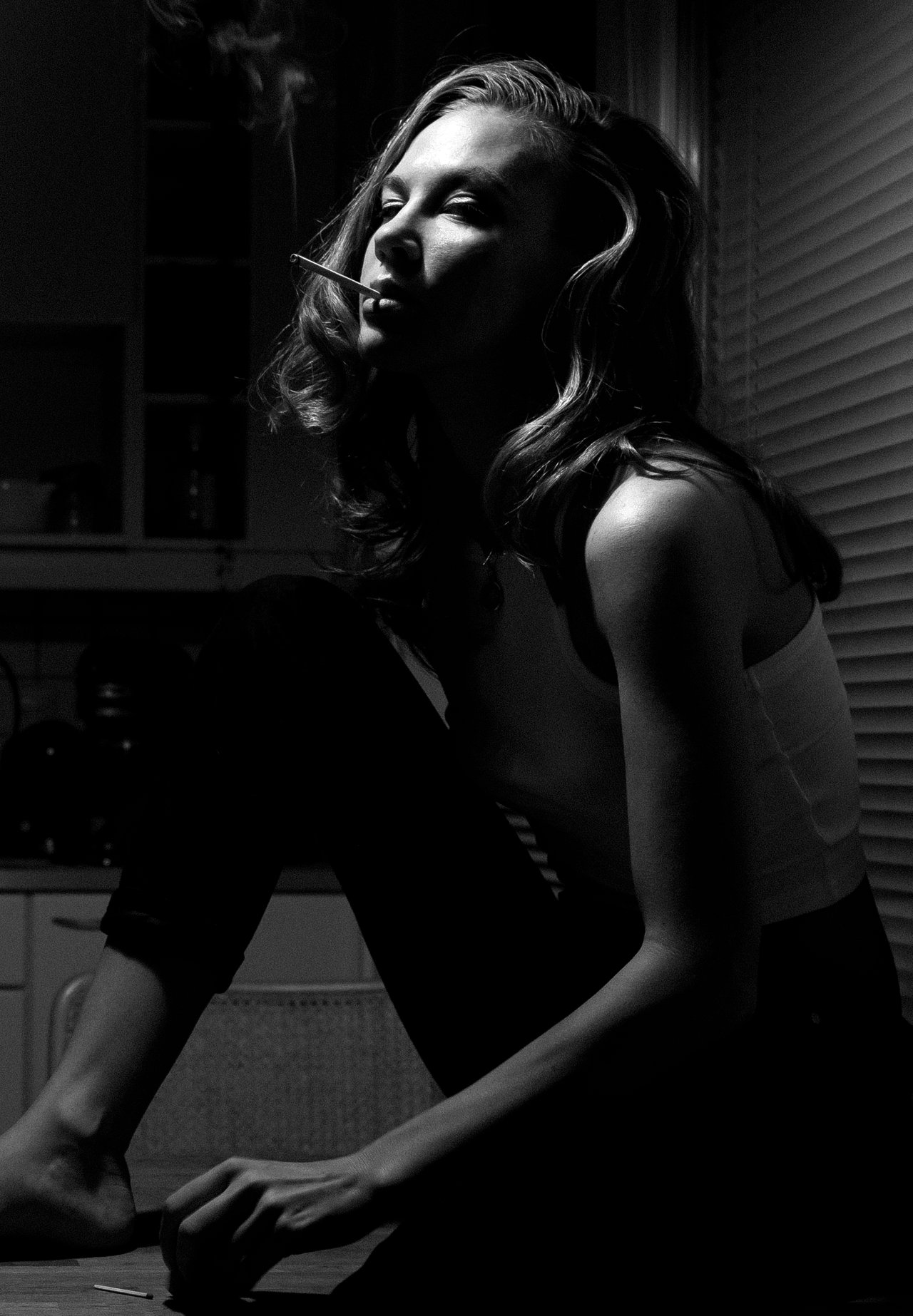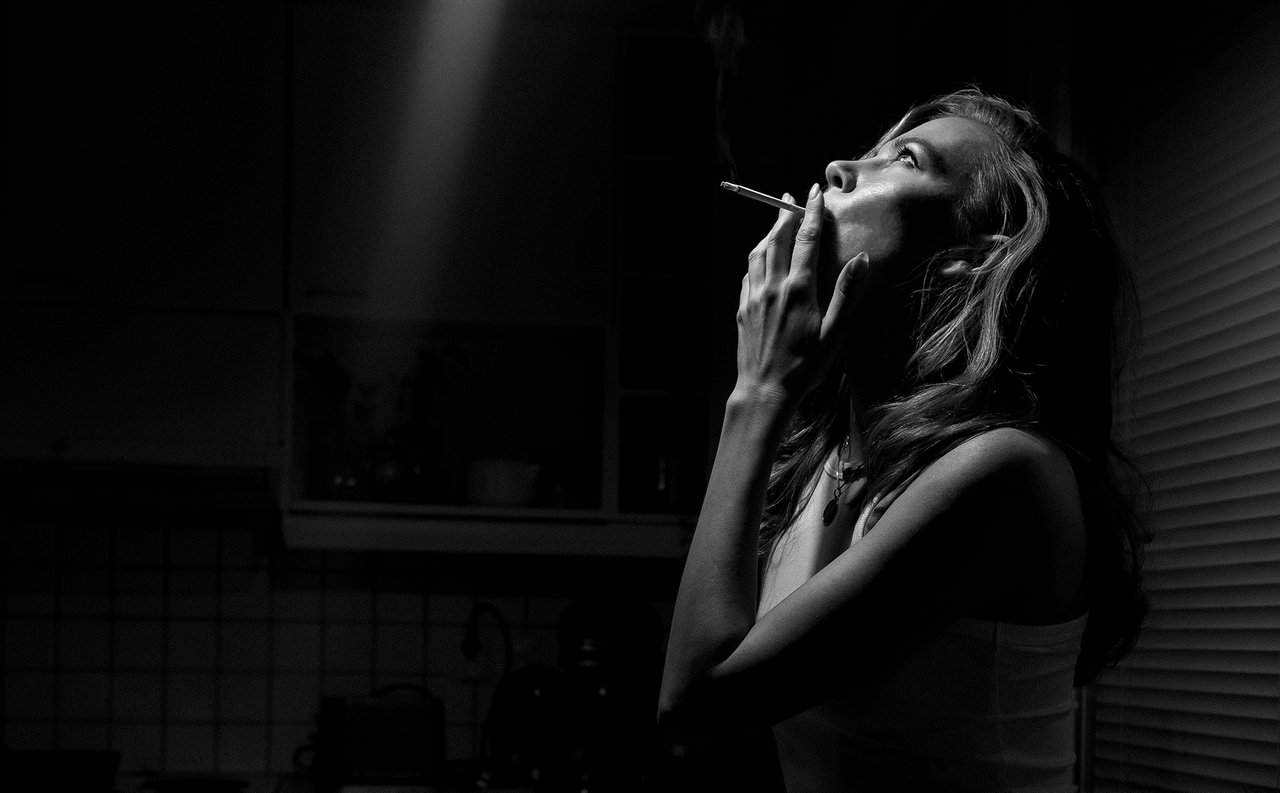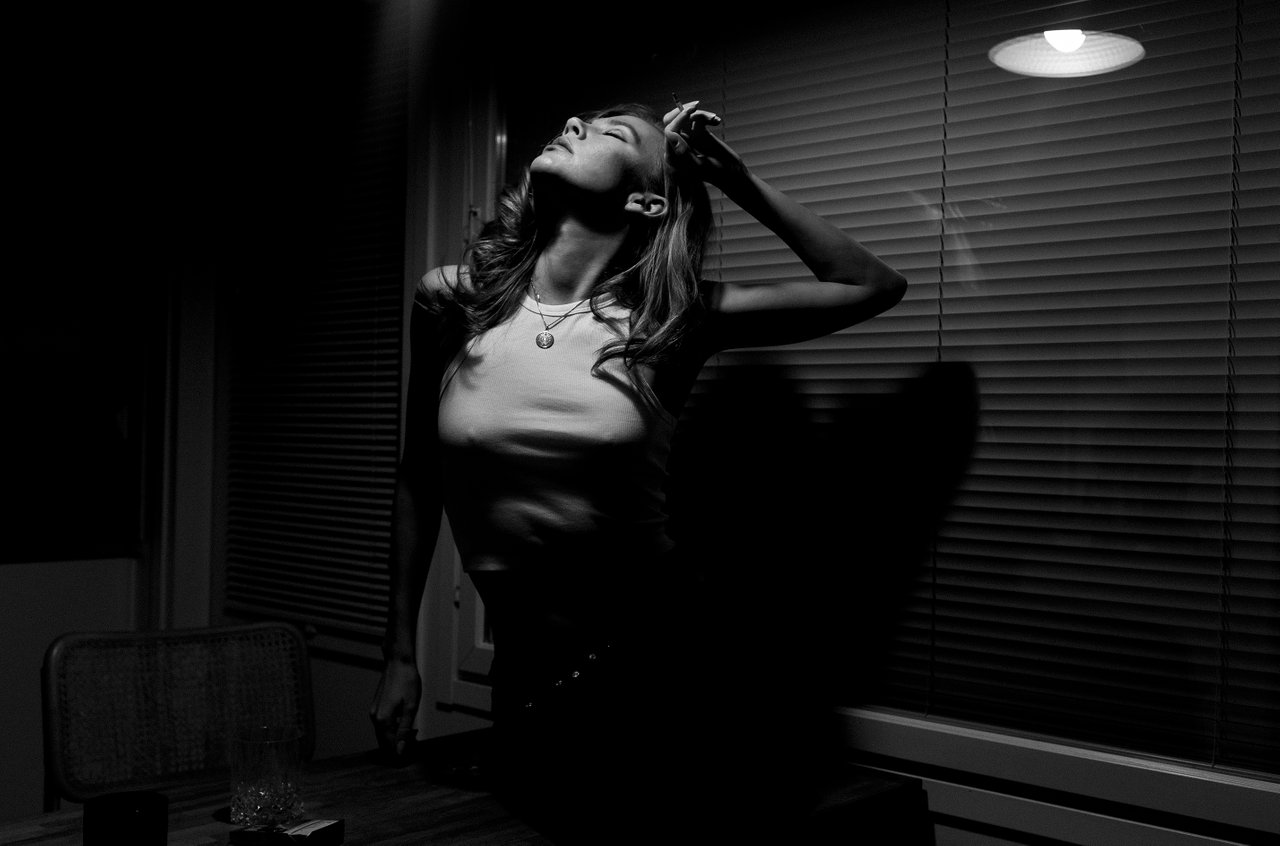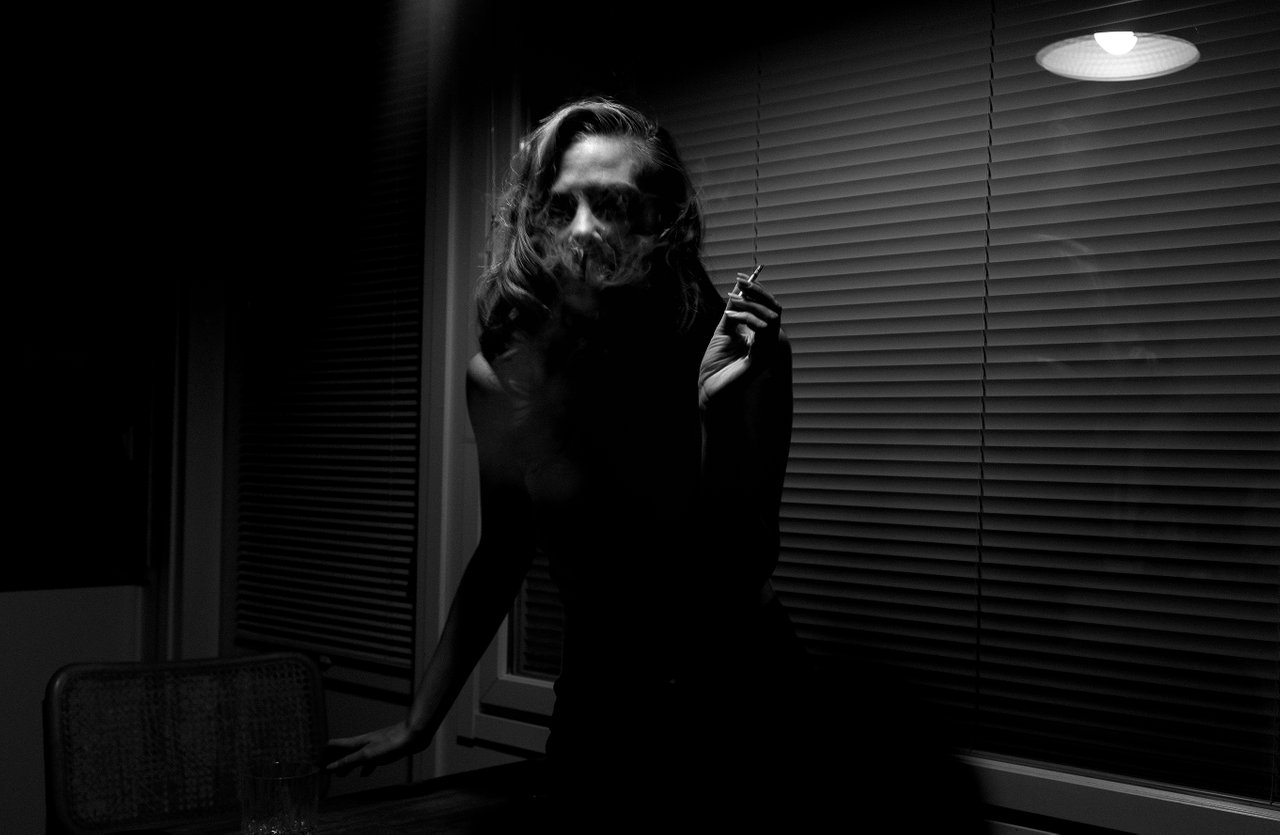 Who do you think I am today?