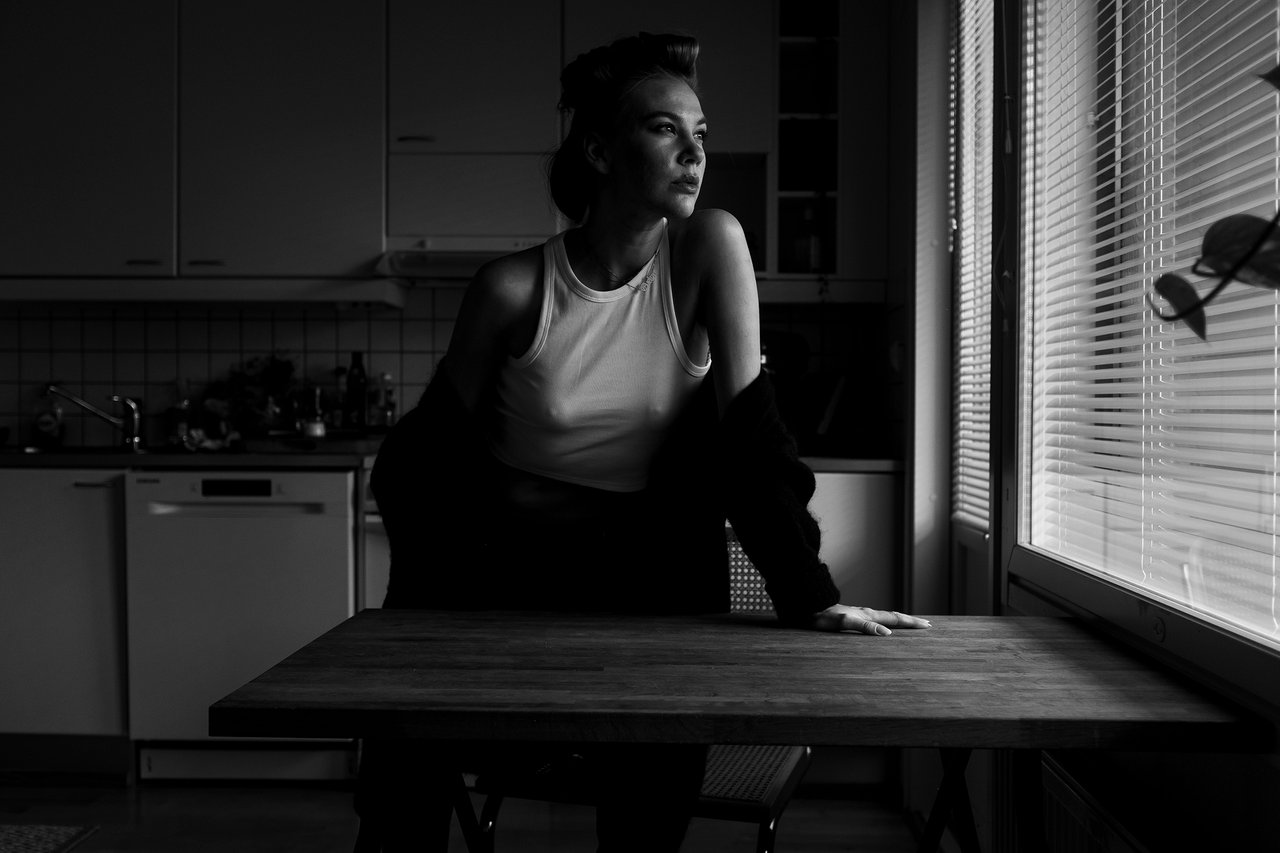 I often test out the set and lighting before I actually start the proper posing, and usually look crazy while doing it. For once I remembered to snap a few behind-the-scened pictures to break your fantasies about me.
I still had my hair up when I did the first test, and was really feeling the lighting and knew I had only about 20 minutes of it left, so I needed to hurry the fuck up. It was a bit cold in my apartment so I was wearing wool socks that definitely don't suit the mood but you won't be seeing those in the finished set.
I did kind of two sets today, one with what ever little natural light I had left when starting to shoot on a cloudy day, just shy of sunset, and a sequel to that after the sunset, using only the kitchen lamp overhead. I must say, event though I love natural light, I'm really feeling the noir style even more, with a harsh spotlight.
I use my phone as the remote for my camera and it was running low on battery, yes, iPhone problems, so I had to juice it up a little bit to get through the shoot. And to juice myself up with a gin&tonic. See, I'm a method actress so if I wanna act a little crazy on my photos, that's what I gotta be.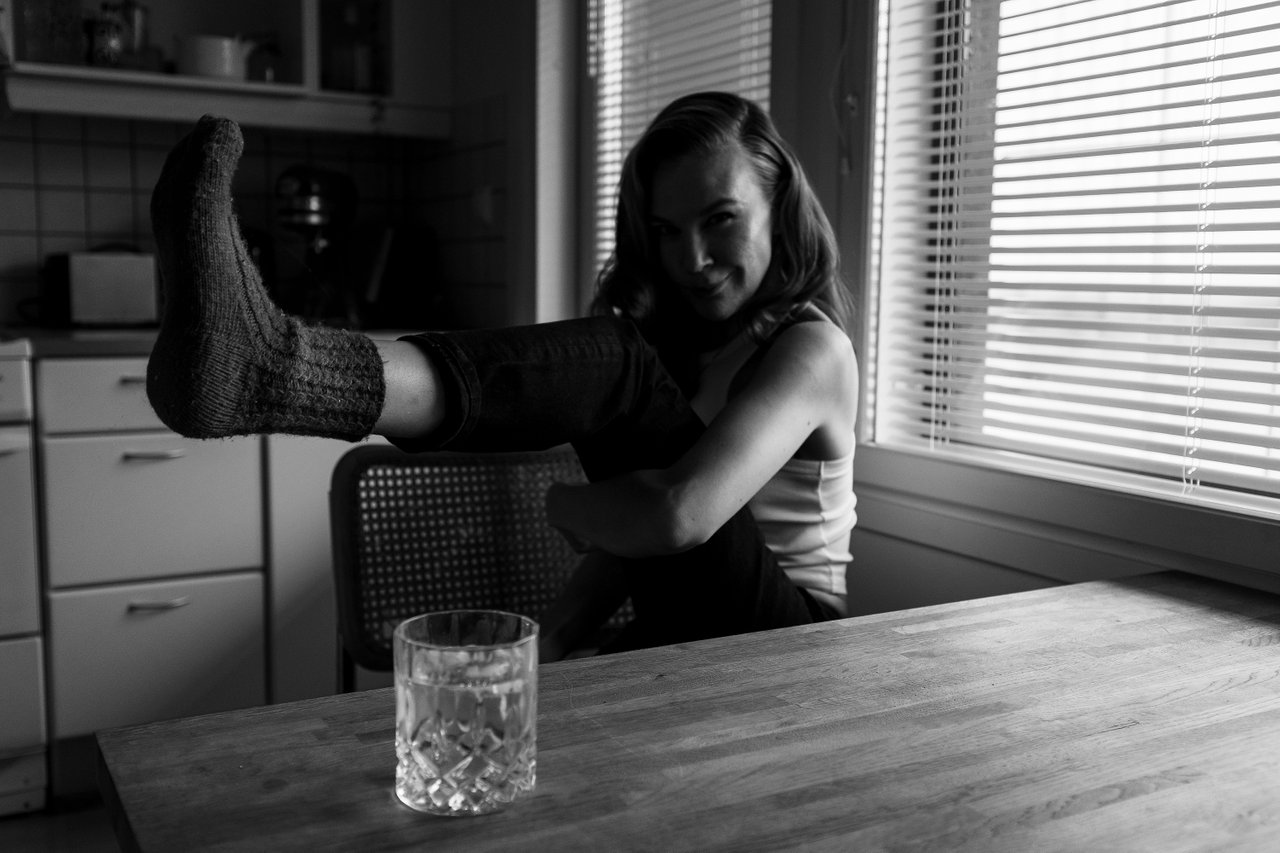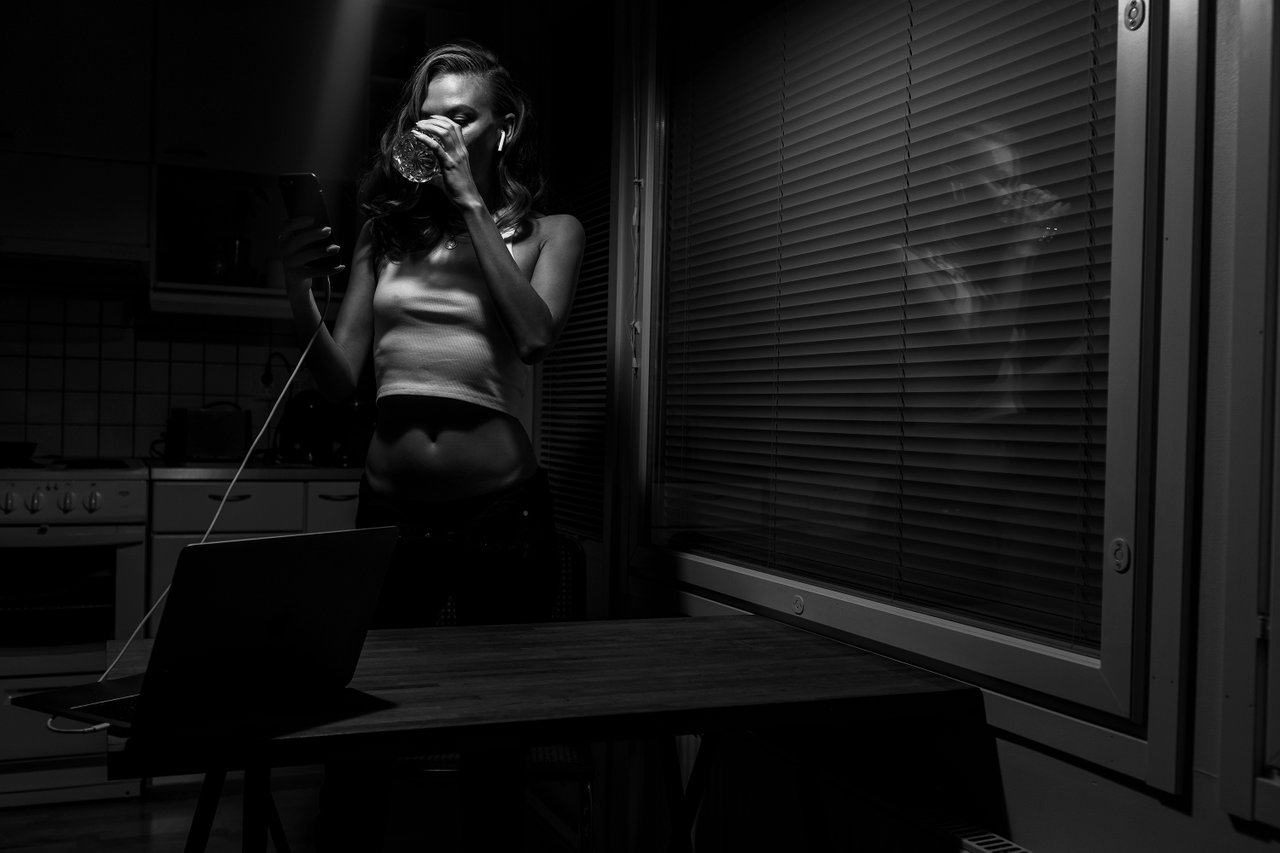 I hope you are a little intrigued to see the final pictures tomorrow!