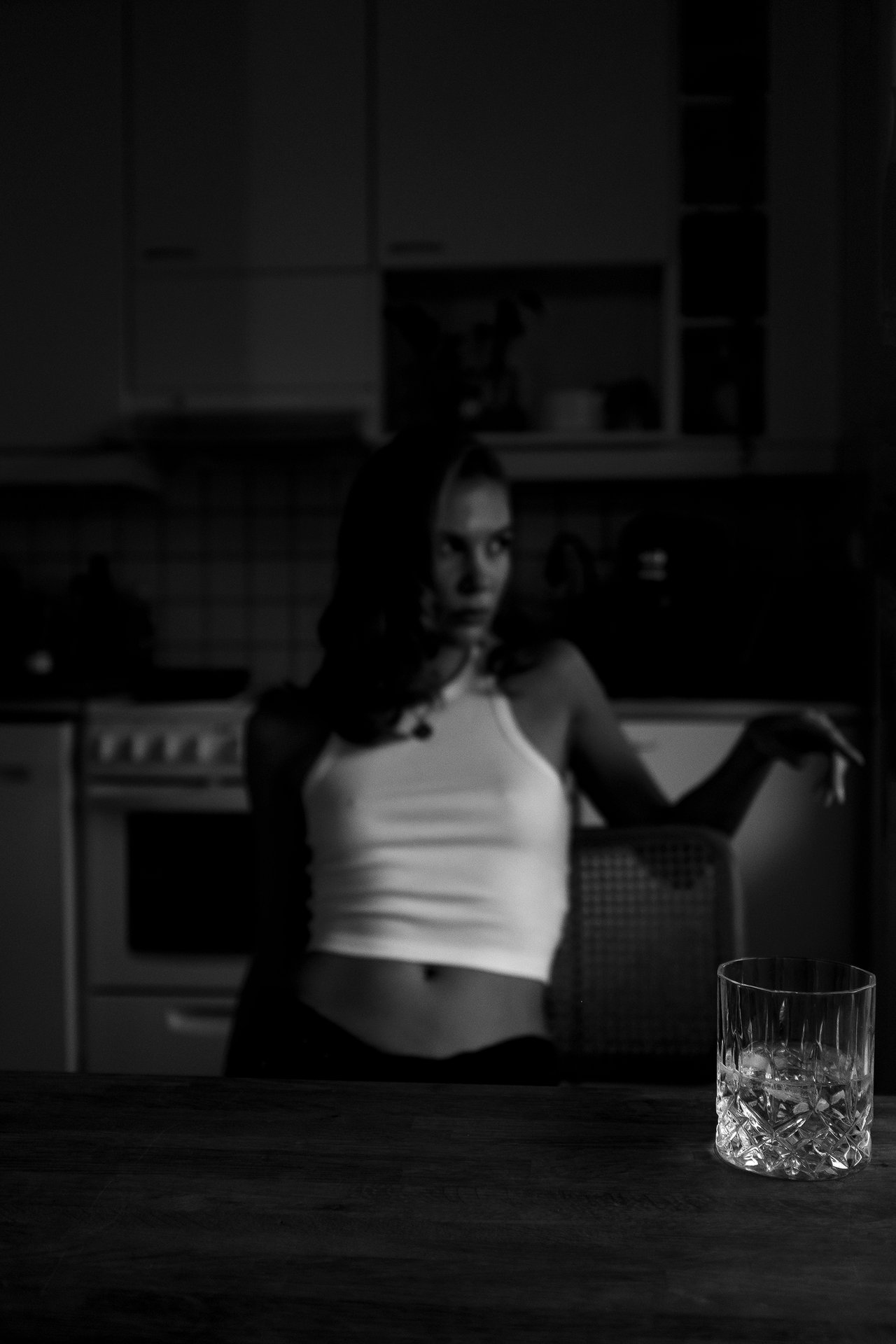 I like to do self portraits, you know that by now, but doing those, I have trouble with eye contact and showing my face, I'm scared of the camera. You'd think I'd be super comfortable in front of the camera after doing it for so long, and knowing that I'm in full control of the outcome. I can be as silly as I can, it doesn't matter if I blink at a wrong time, it doesn't matter if I make a stupid face, I can erase all of those bad shots (and spots) and the world will never see them. Yet I still avoid looking at the camera, the same way I avoid eye contact in real life.
What I am very comfortable in is my body and the way I use it, and you can see that in my images, and in real life. I don't feel the need to hide my body and I carry myself well. It's all a matter of confidence, and I'm rarely very confident about my face.
Yesterday I had a good face and hair day and I decided to sit down and take pictures where the face and upper body play the leading role. It took some time to warm up to have a face off with the camera, and win the staring competition.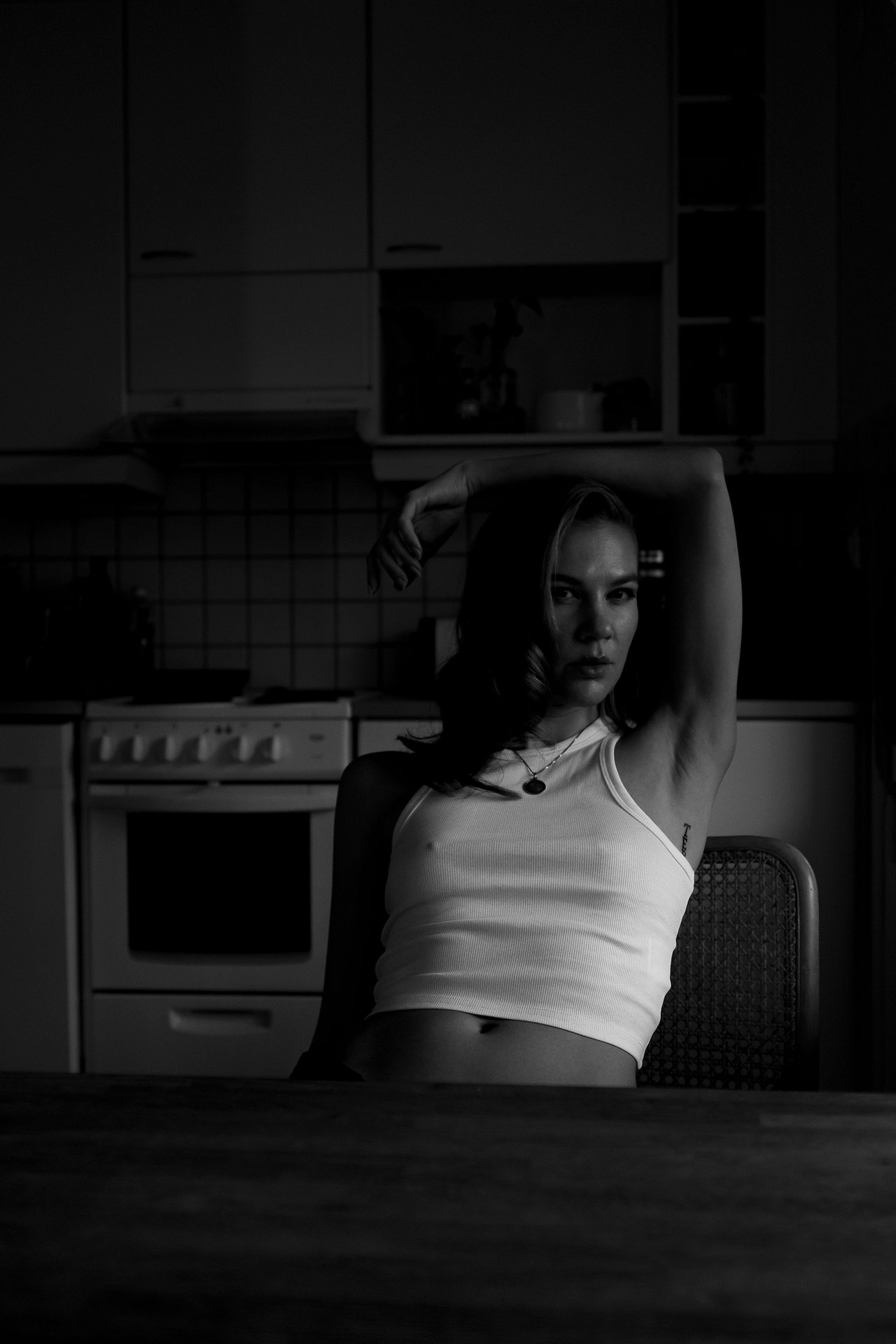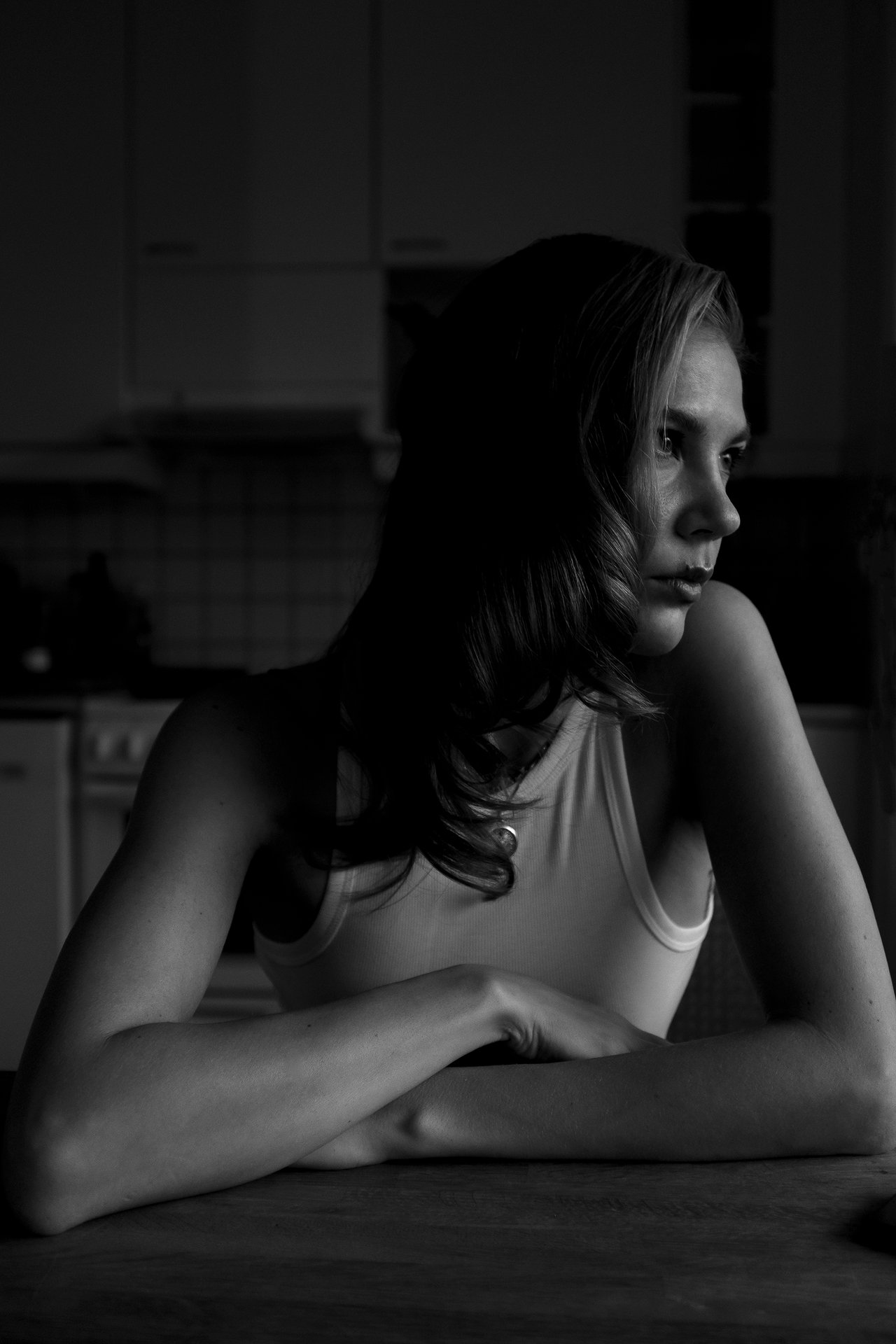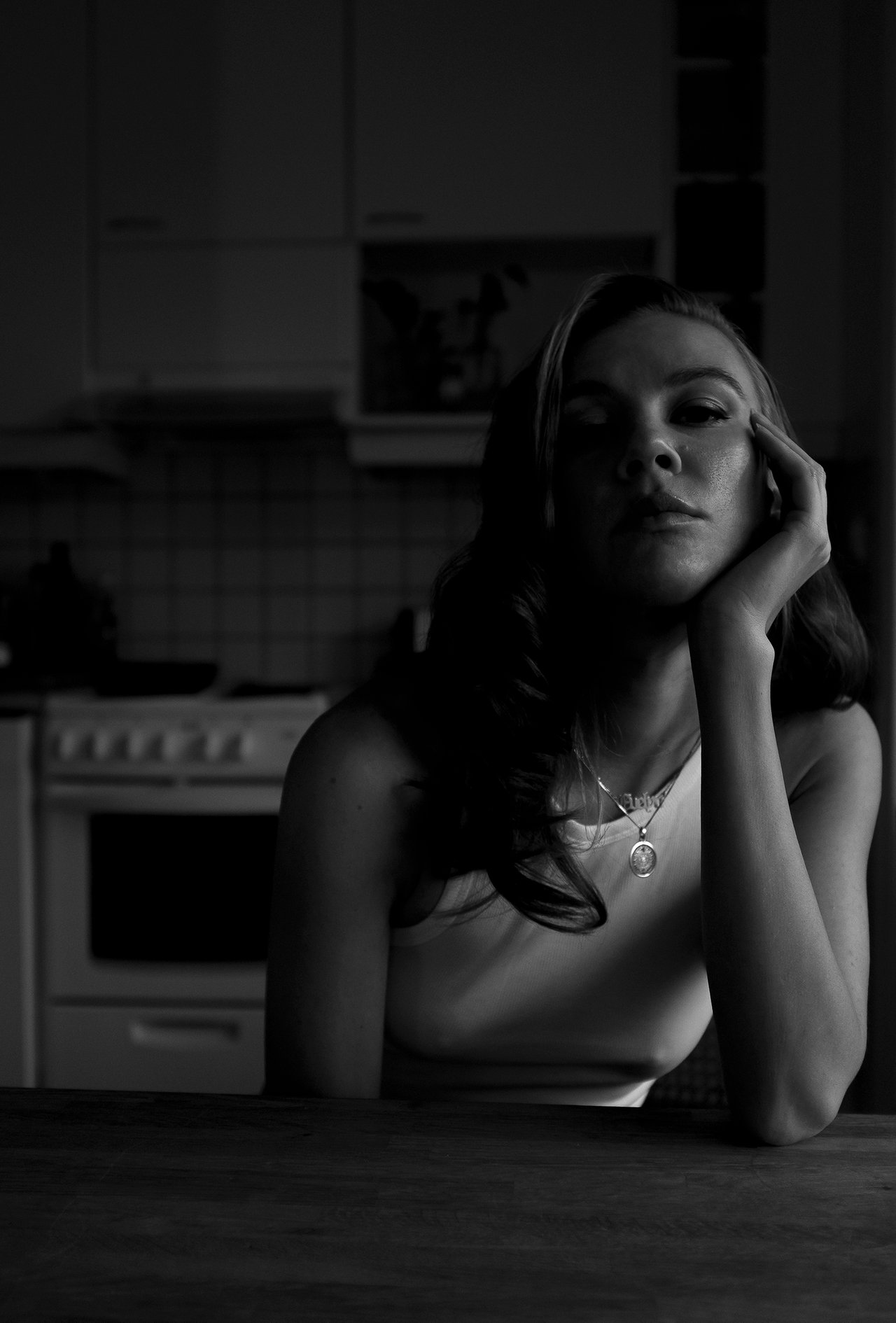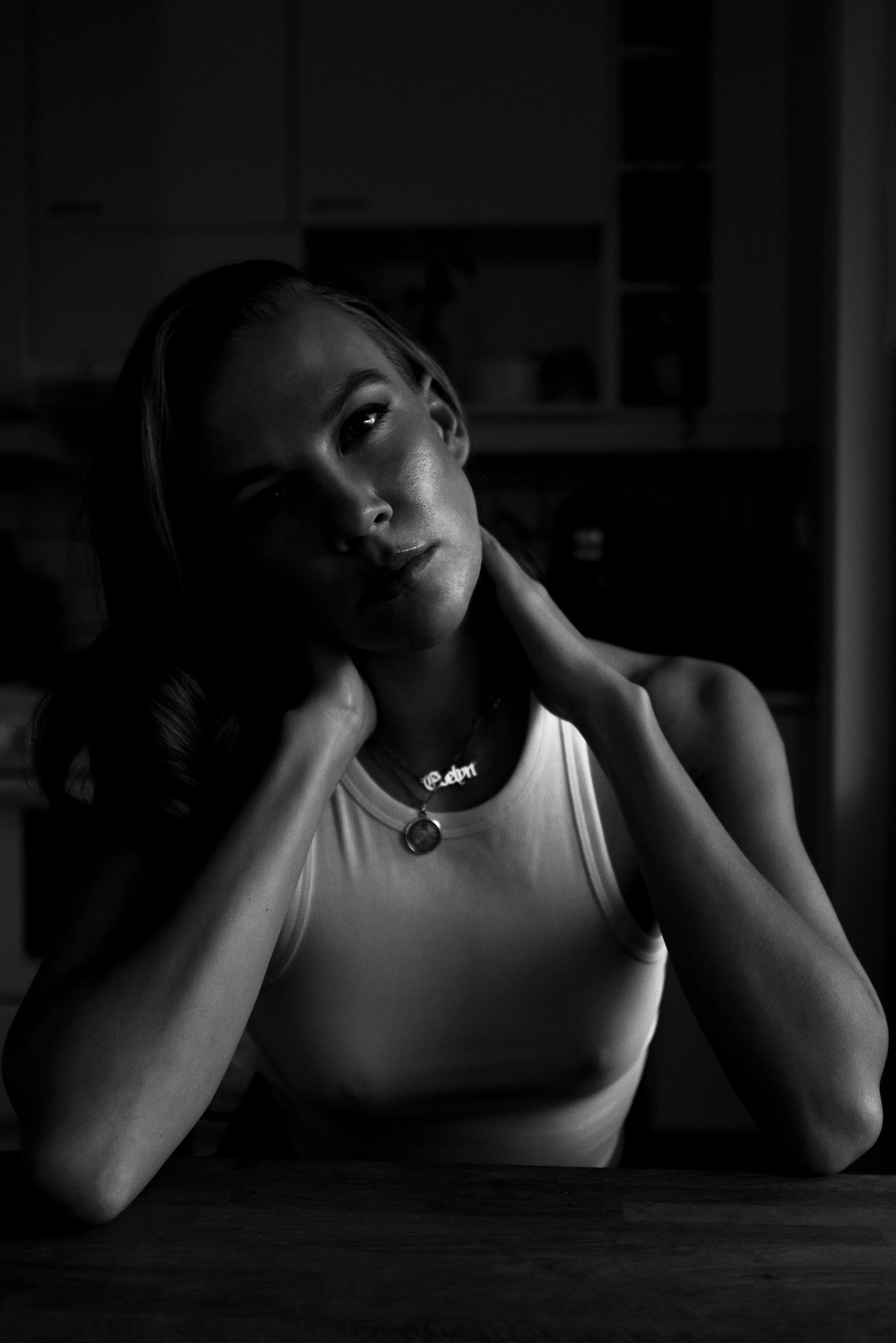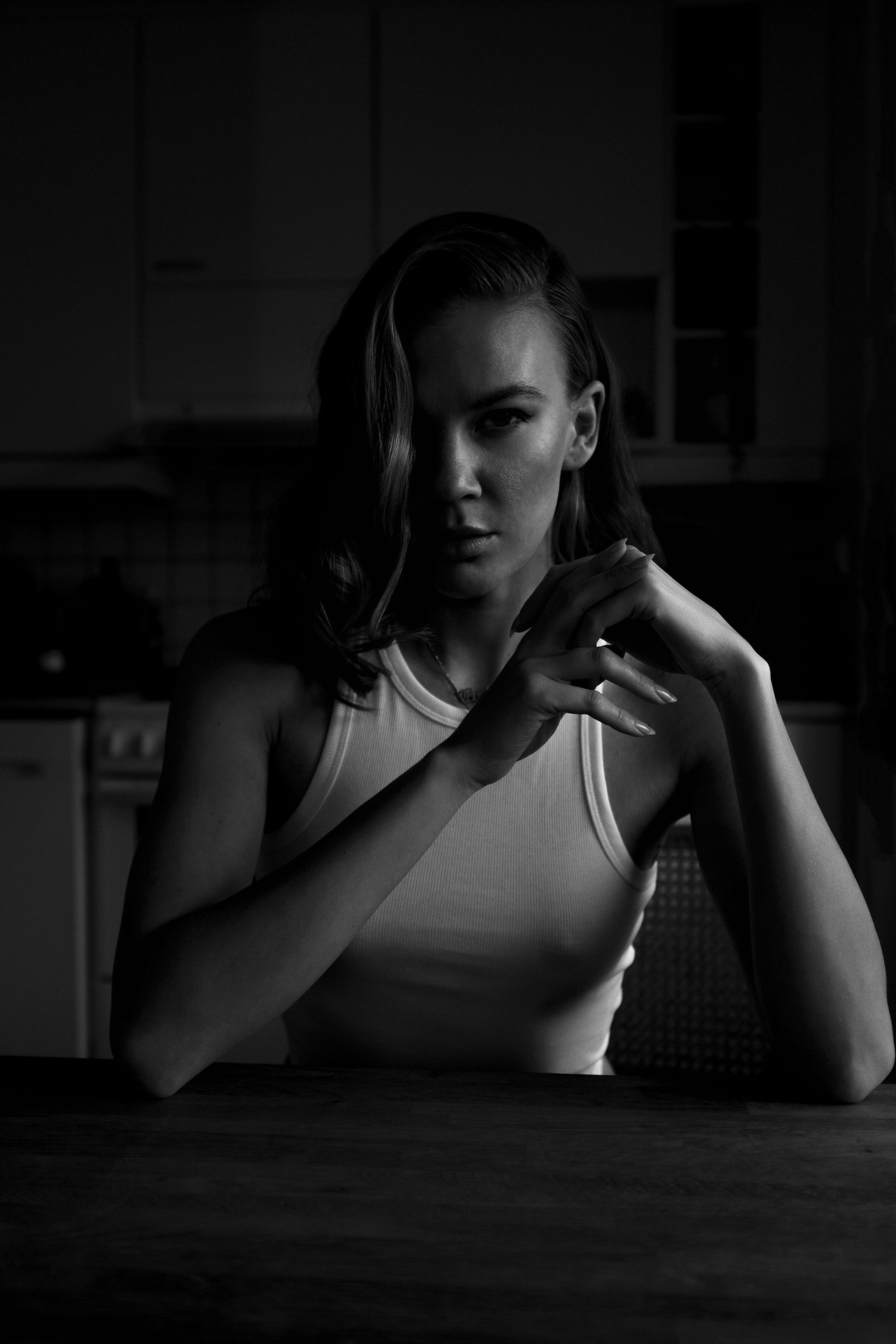 Self portrait shot with the Fujifilm x100f.