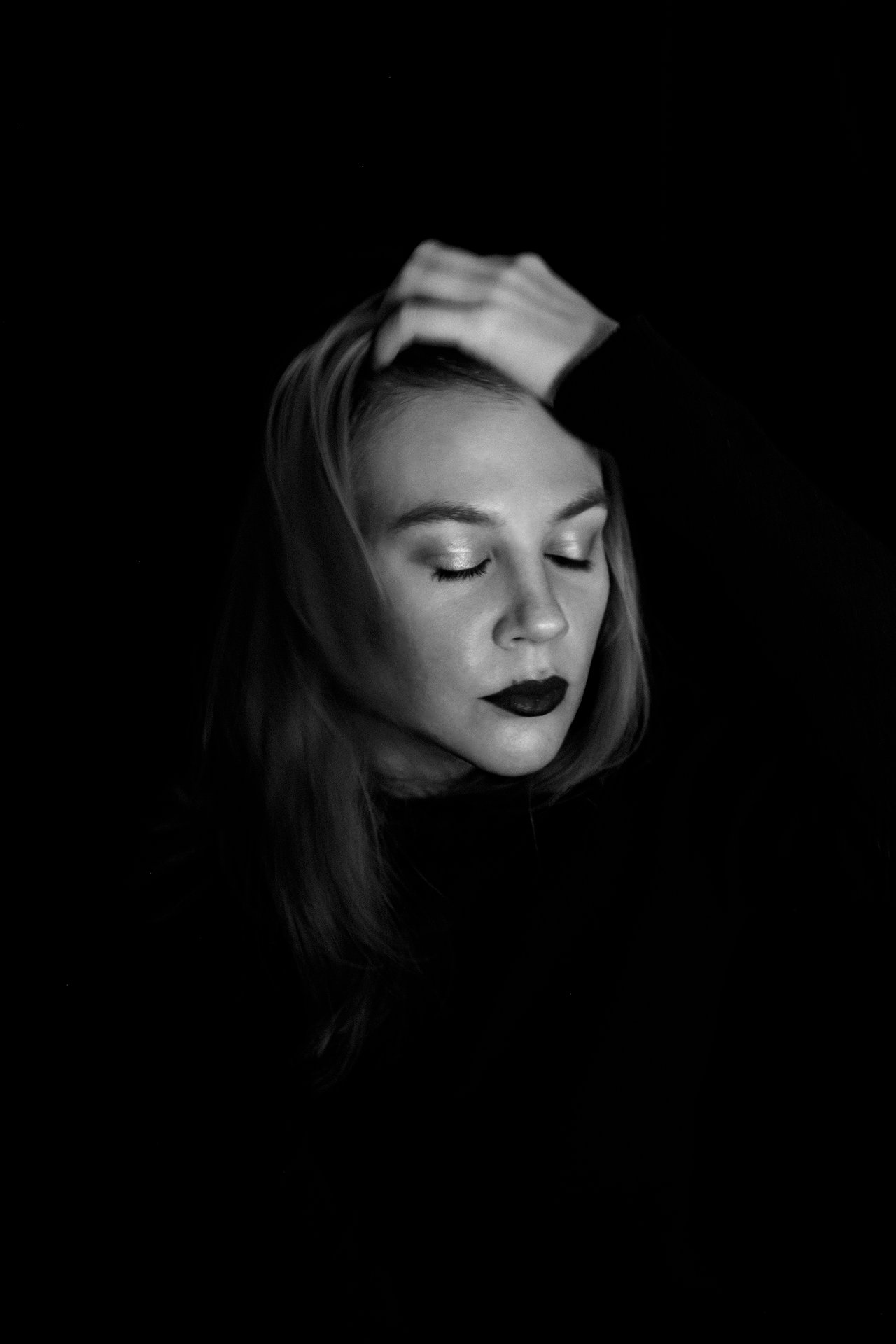 As the days grow darker, I'm determined to get better at using what ever electric lights I have inside, natural light being unavailable.
I never use flash and refuce to do so, it's so ugly, so I'm trying to get creative with the one light I have that I can move around. Not the most convenient way to light a portrait with a ceiling lamp that I let loose and propped on top of a chair, that is in top of the bed. Then I wrapped a sheet of baking paper over it to soften the light a tiny bit. I used dark velvet curtains as my backdrop, which work really nicely because they suck up all the light.
Those Redhead lights are starting to seem really tempting right about now. I had a really hard time getting this set up to work but I think I finally got something out of it. I only processed this one shot for now, and I'll show you a few more tomorrow. In the meantime, feast your eyes on my super professional studio set.