An unusual sight. I have lived in this location on the Mornington Peninsula and it is the first time I have seen surfing at the is normally calm beach.
This tern also seems to be interested in what is happening.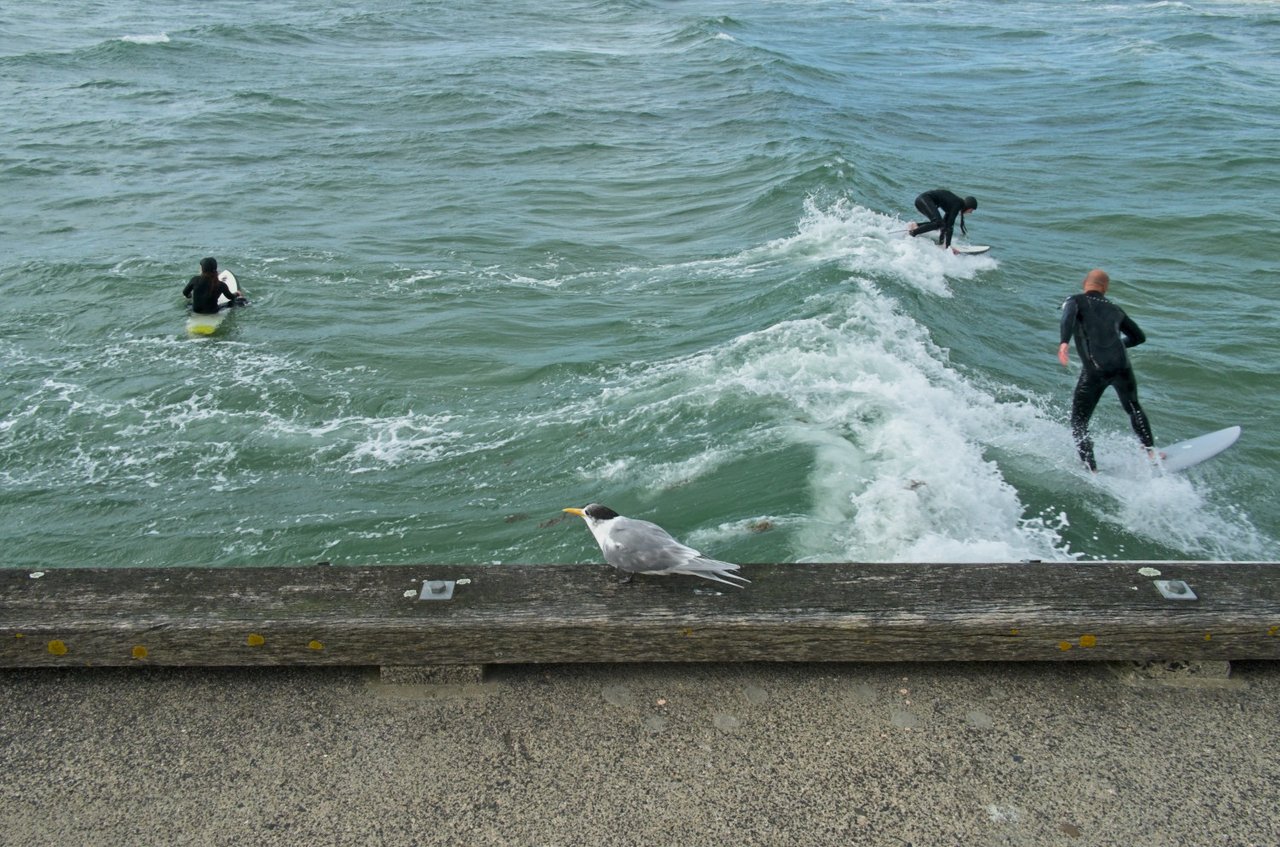 This is my first post for a few months. Maybe there will be some more soon.