In Autumn this year i took several pictures of mushrooms that i found in the forrest. But still i like the fly agric mushroom the most because of it's beautiful red color. Eventhough it is toxic i like it the most when i compare it to others because of its beautiful appearance. And i also think it is the most well known mushroom also. Every child knows you should not eat it because of it's poison. Fly Agric Mushrooms are not one of the most toxic mushrooms, there are several that are hundred times more toxic.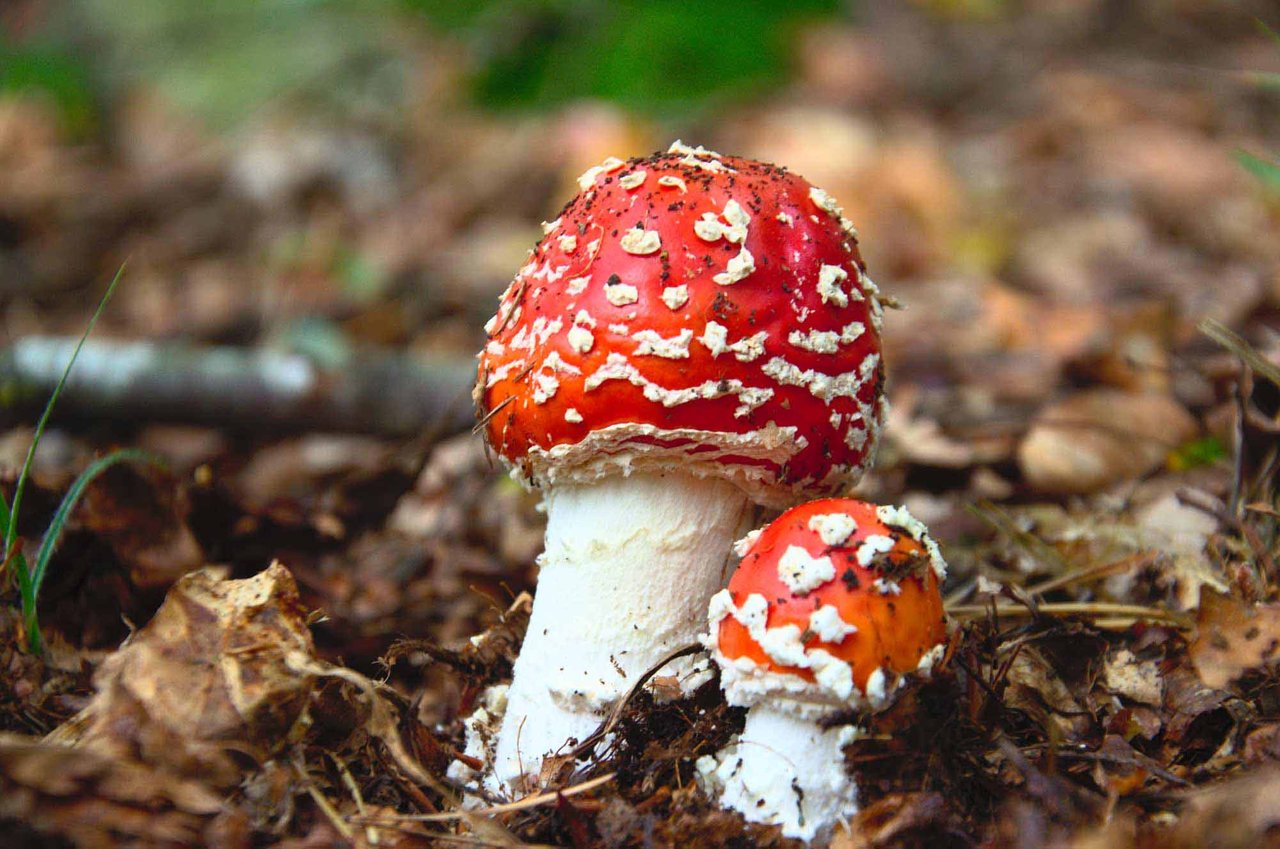 Mother and Son. Fly Agric Mushrooms in the forrest. Picture: Florian Glechner.
These two mushrooms stood very close to each other and i found it very funny that the big one protects the small mushroom underneath, like a mother and a son.