Hi, Steemitans. Here's @followme95
What I'm going to introduce is where I visited while being in Europe. It was the first time for me to travel Europe so I wanted to go to Western Europe rather than North Europe such as Norway, Sweden and Finland though I was in Denmark. Even I could visit Sweden easily by taking the train from Denmark... I'm a bit sad of that now. Some of my friends went to Sweden for seeing aurora but I was too lazy to go there.
My iPhone was stolen by someone in Denmark before the day when I was supposed to leave Denmark. I tried to find it for 3 days but it totally failed. Anyway, I had to travel somewhere so I decided to go to Belgium because the airplane ticket was quite cheap.
Let's travel Brussels with me through this post!
---
One of the most representative thing of Belgium is of course 'Belgium Waffle.' However, there was one more representative food of Belgium.(I didn't know that.) One of their favorite meal is 'French Fries.' So I had to visit the most famous French fries restaurant in Brussels. 'Fritland' is quite popular from local people so I had to wait for a long line in the lunch time. It was a bit ridiculous for me because nobody waited for a long line to eat French fries in South Korea. I was so curious that how tasty it was.
The location of this restaurant is to click here :)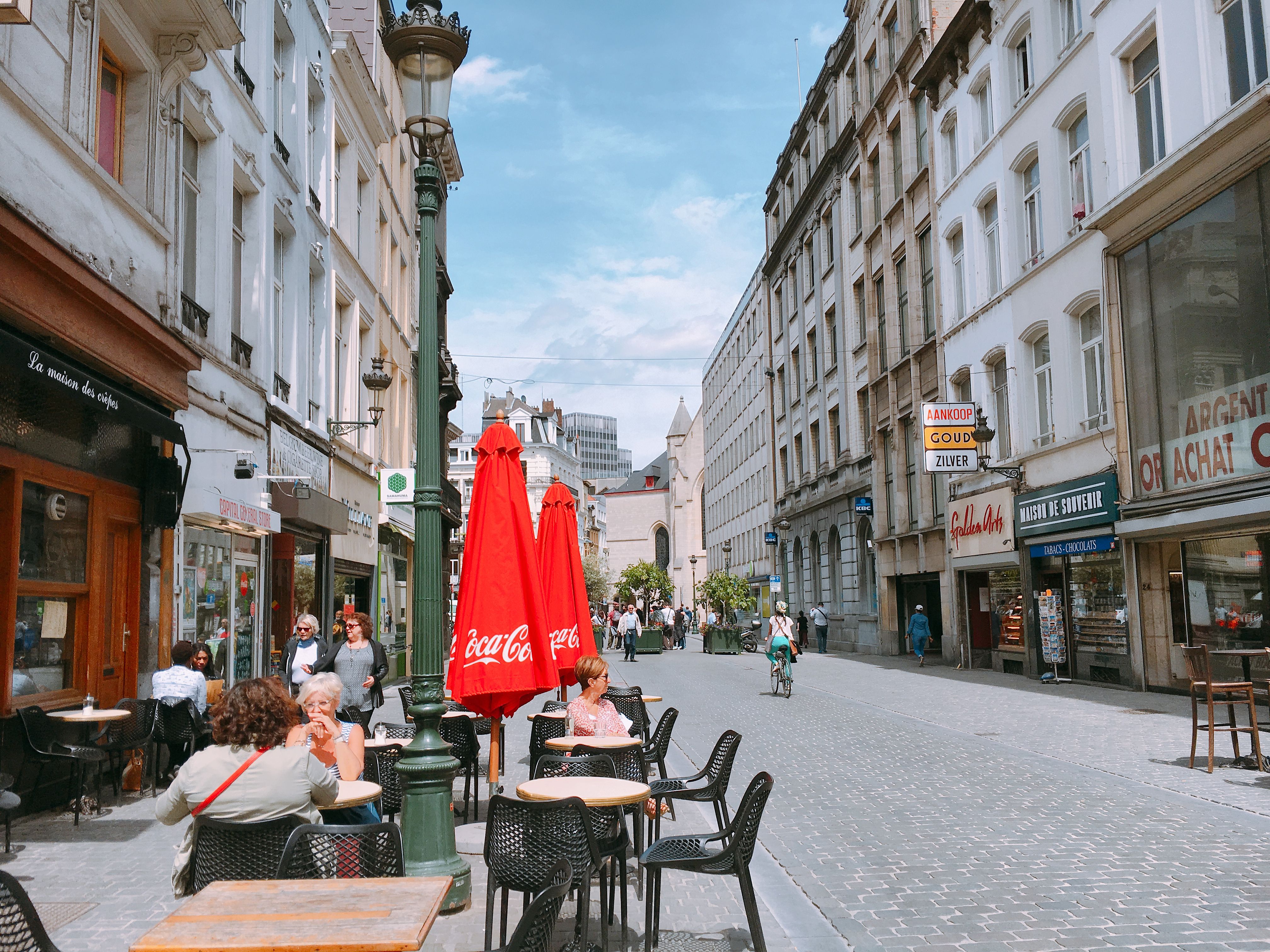 I heard that most of European would like to have their meal in the terrace when the weather is good because they want to enjoy the sun. Some restaurants require people to pay more money sometimes when they want to eat outside. I also liked to enjoy the sun while being in Europe because I don't have time to enjoy the sun in Korea restaurant.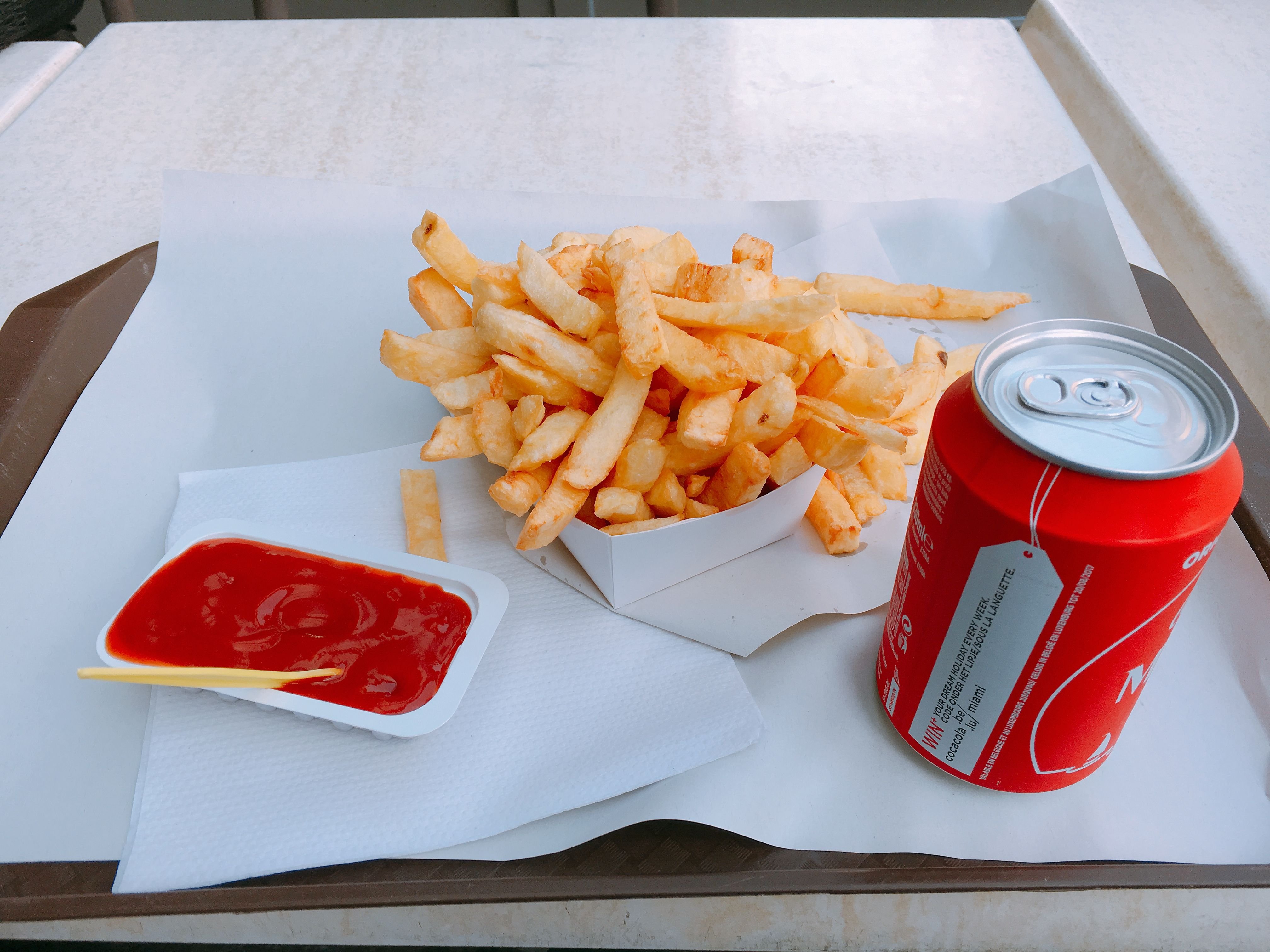 Handsome guys fried the potato in front of me and I just took it. I wonder that if people still eat a lot of french fries, then how would they get enough nutrient...? French fries also had a lot of fat so I think keep eating french fries is not good idea for health. If some people know the answer, please comment it please haha. These french fries was quite thick and tasty :) I will go there again when visiting Brussels.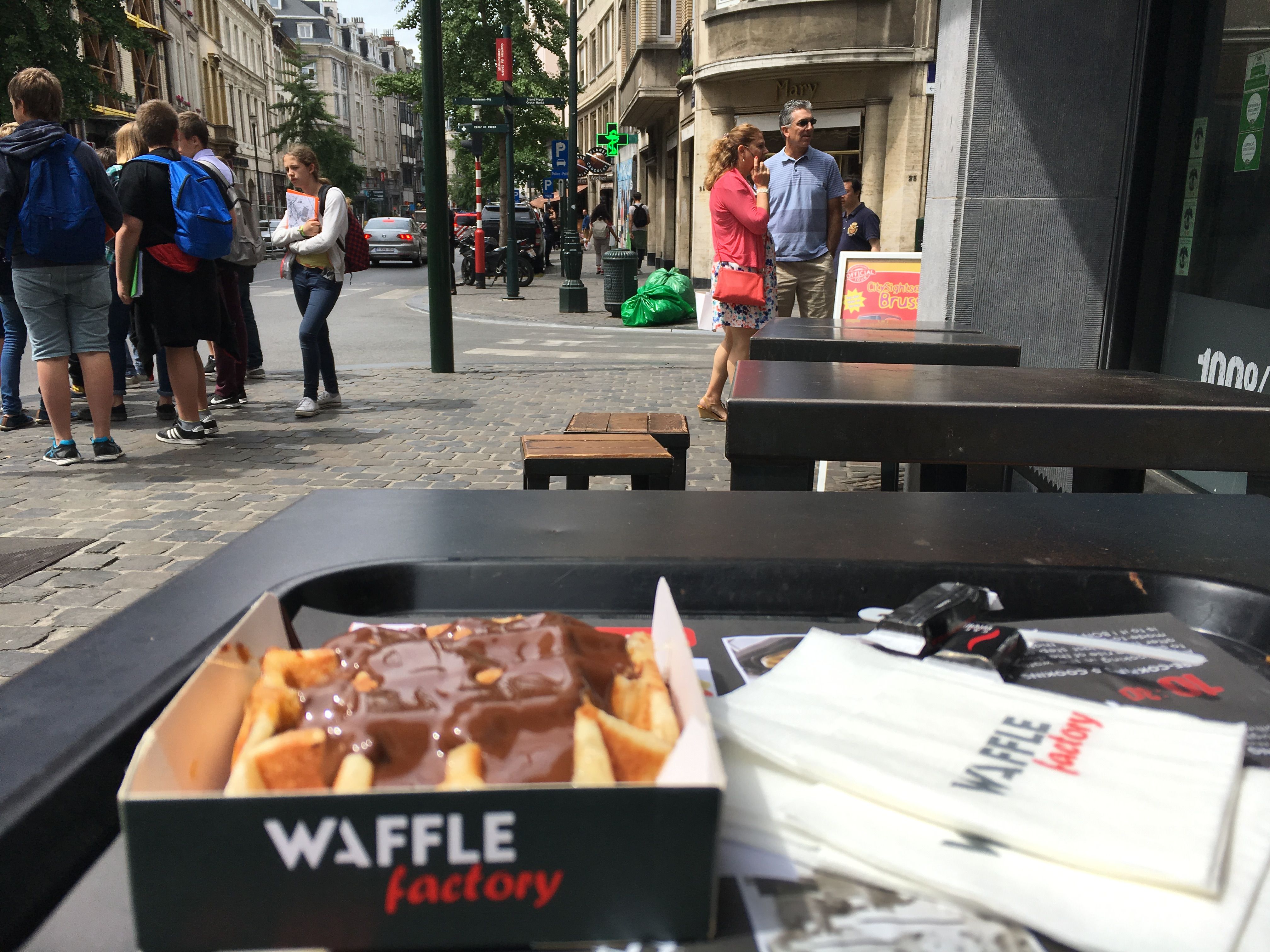 There are so many famous restaurant of waffle so it was so hard to choose one restaurant. I went to 'Waffle factory' which my friend recommended. I chose 'Brussels waffle' with chocolate topping because I was in Brussels haha. I should have chosen another topping because it was too sweet... I could a bitter taste from too much sweet.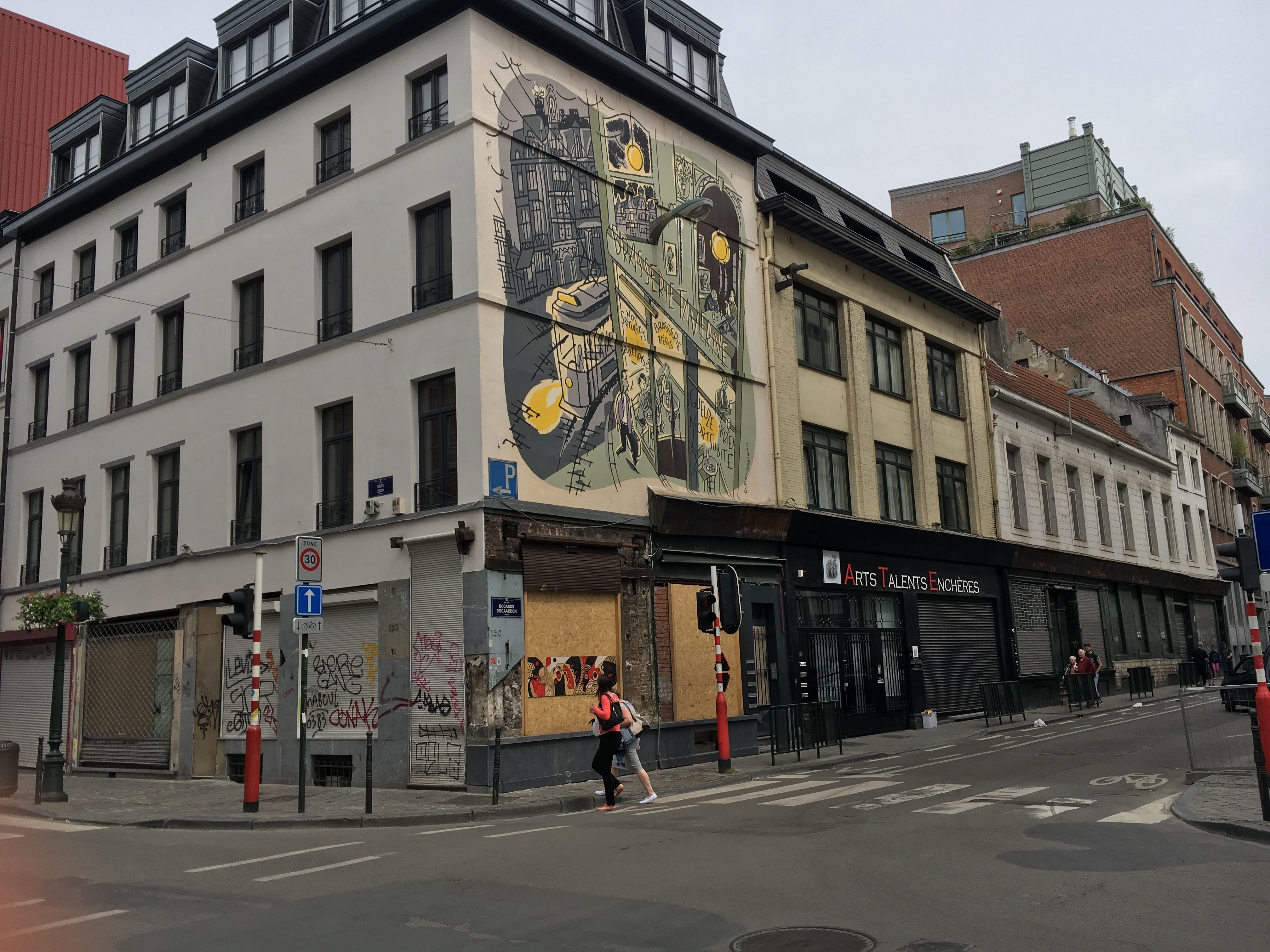 You can easily see any cartoon mural while looking around Brussels. There are many numbers of cartoon mural so you can get 'Cartoon mural map' if you look around the whole things. I was like "Do I have to look around the whole things?" and then I saw at least half of cartoon murals while just seeing travel points so I didn't try to look more cartoon murals.
One of the most famous travel place is 'Manneken Pis'(peeing boy statue) but I lost that photo so I can't upload it now... I'm sorry to say that. There are more peeing statues in Brussels such as peeing girl statue and peeing dog statue. Thus, when you have enough time, then just take a photo with them.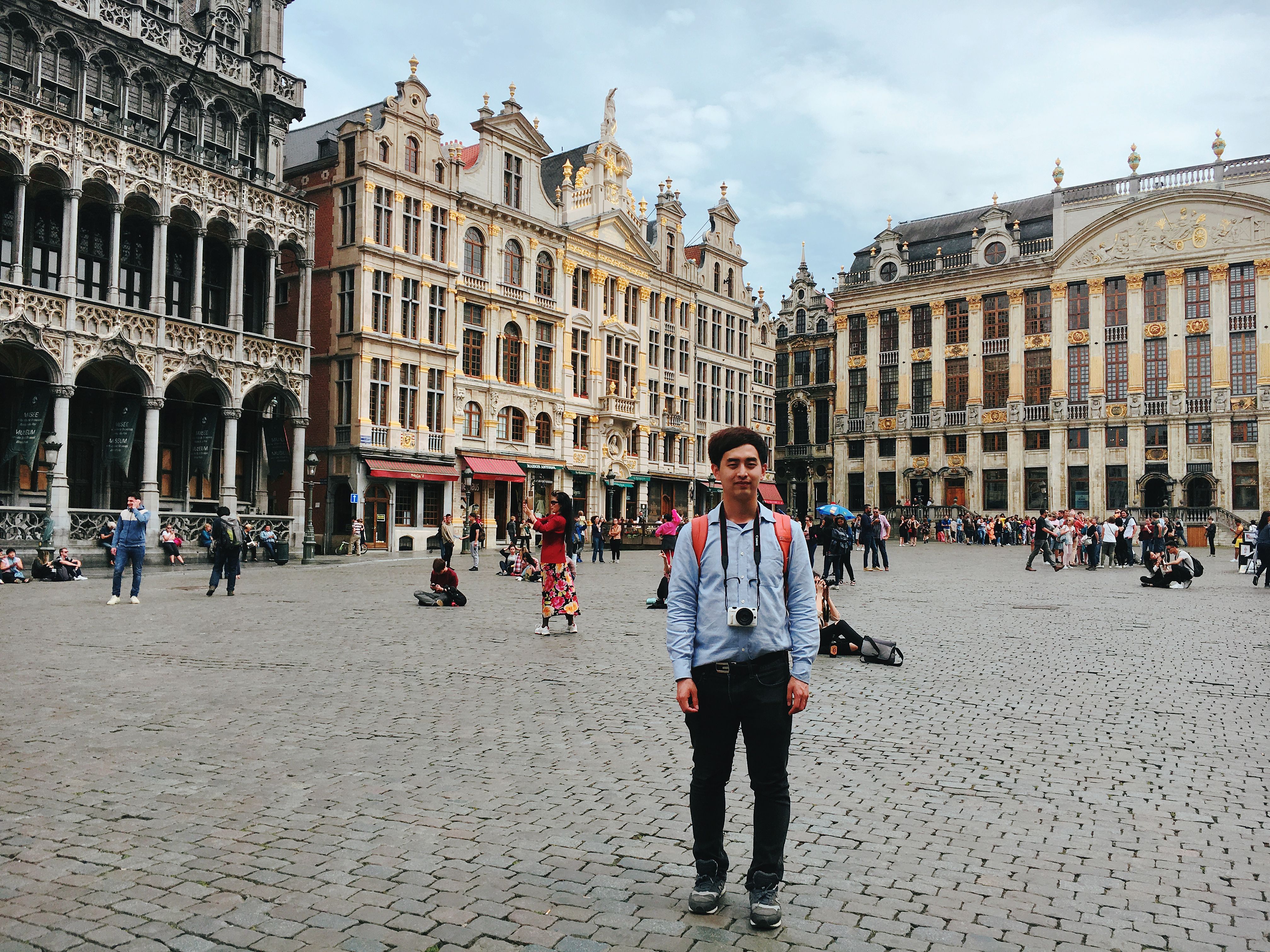 Grand place is by far the most beautiful travel place in Belgium. It was quite safe place in daytime and there are many people to take the photo. Those buildings were quite big so it was not easy to take the photo of the whole buildings with my iPhone.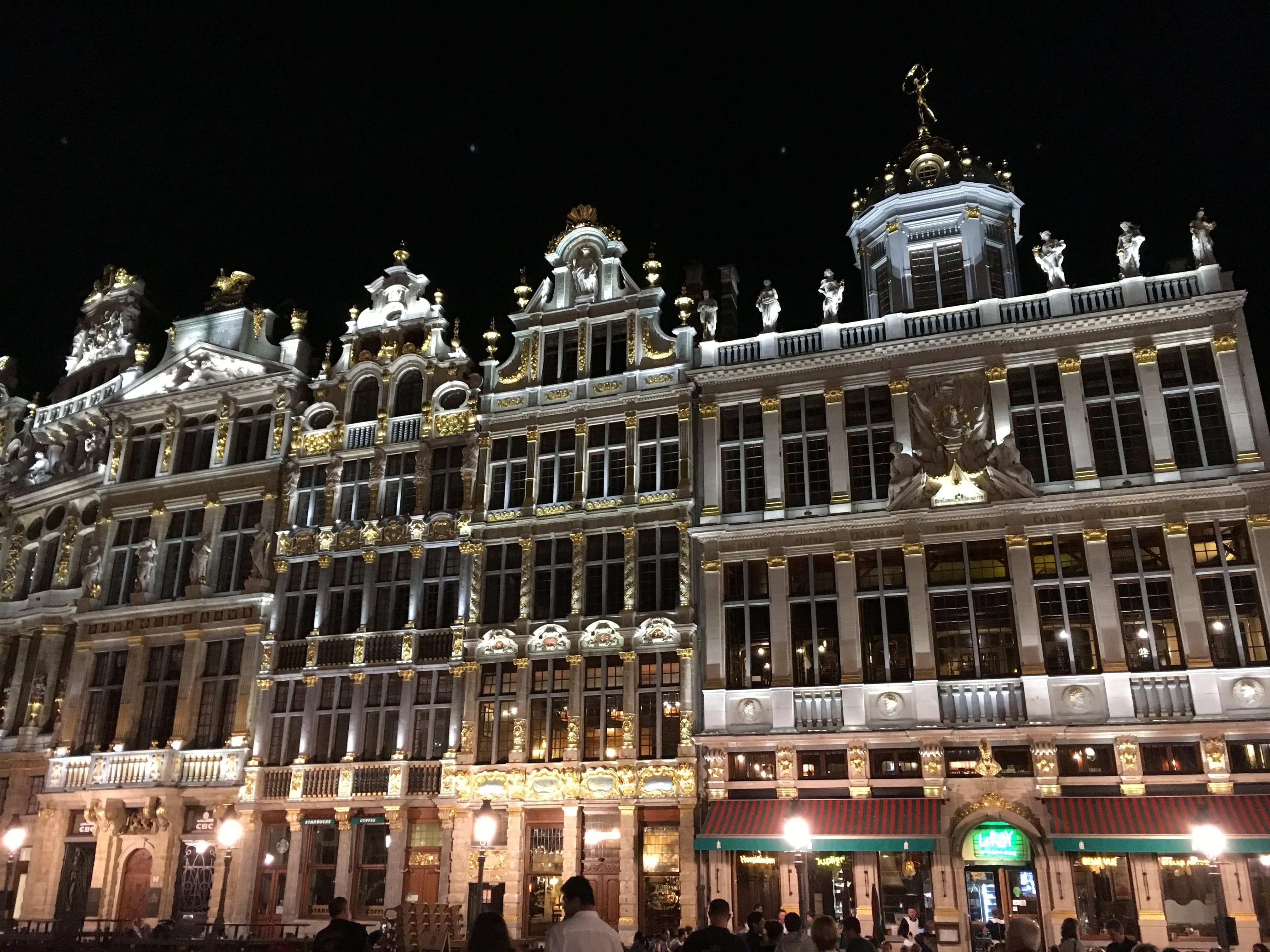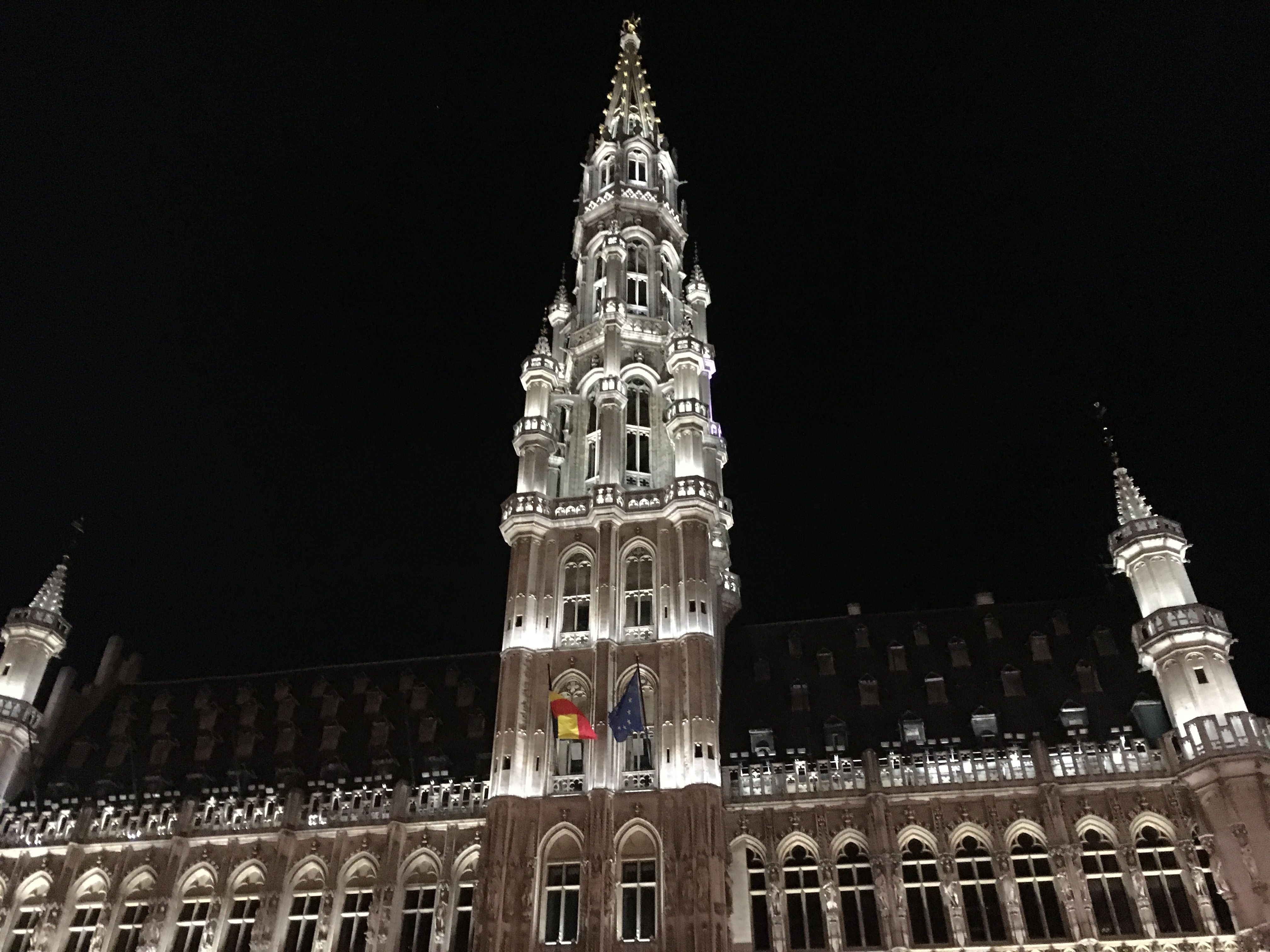 I'm fully sure that Grand place has one of the most beautiful night view place in the world. However, I have to announce that it is dangerous to go to see night view of Grand place alone by my experience. I could see the night view after 11pm because it was summer. Some people tried to reach my pockets to take my wallet or iPhone when I was on the way to go to Grand place. I succeeded to protect my stuff but my feeling was damn bad. Thus, you guys have to keep your stuff when you have a plan to go to see night view of Grand place.
Next post is about Brugge and Gent in Belgium :)
Brugge was one of my loveliest place in my life so I'm excited to introduce that place!
If you like the post then please upvote &
[Exchange student in Denmark] Chapter 1. Denmark, "The happiest country in the world"
[Exchange student in Denmark] Chapter 2. How to SURVIVE in Denmark with extremely expensive price
[Exchange student in Denmark] Chapter 3. Introduce Korean food for my lovely foreign friends
[Exchange student in Denmark] Chapter 4. Cooking many kinds of food for my lovely friends
[Exchange student in Denmark] Chapter 5. How to take the GREAT PHOTO of your life
[Exchange student in Denmark] Chapter 6. How to take the GREAT PHOTO of me in your life