Hi, there. Here's @followme95 :)
---
The best photo of this post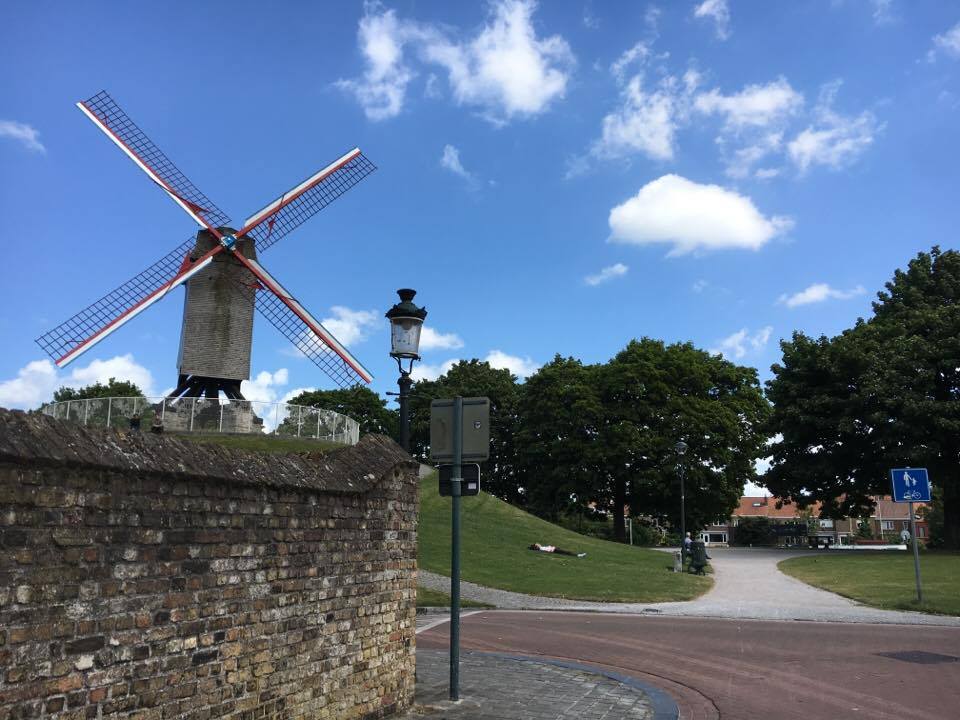 ---
In Last post, I introduced 'Brussels', the capital of Belgium, the city where I visited first after leaving Denmark. I enjoyed the most famous Belgium French Fries and Brussels waffle. Also, the night view of Grand place was one of the best night view in my life. However, I announced that some people who would go to Grand place should be careful of your stuff such as wallet, iPhone due to my experience of pick-pocket.
I stayed Belgium for 3 nights and 4 days, but I didn't do anything at the first day except check in the hostel... In the second day, I looked around Brussels as I showed the last post and I went to Bruges and Gent in the third day! To be honest, it was quite tight schedule to visit two places(Bruges and Gent) in one day so I don't recommend you to follow my schedule. However, Bruges and Gent have different attractive point for travel so I strongly recommend that you SHOULD visit these cities!
I took many photos of those cities so I only write my travel in Bruges on this post! Then, are you ready to TRAVEL WITH ME through this post? :)
---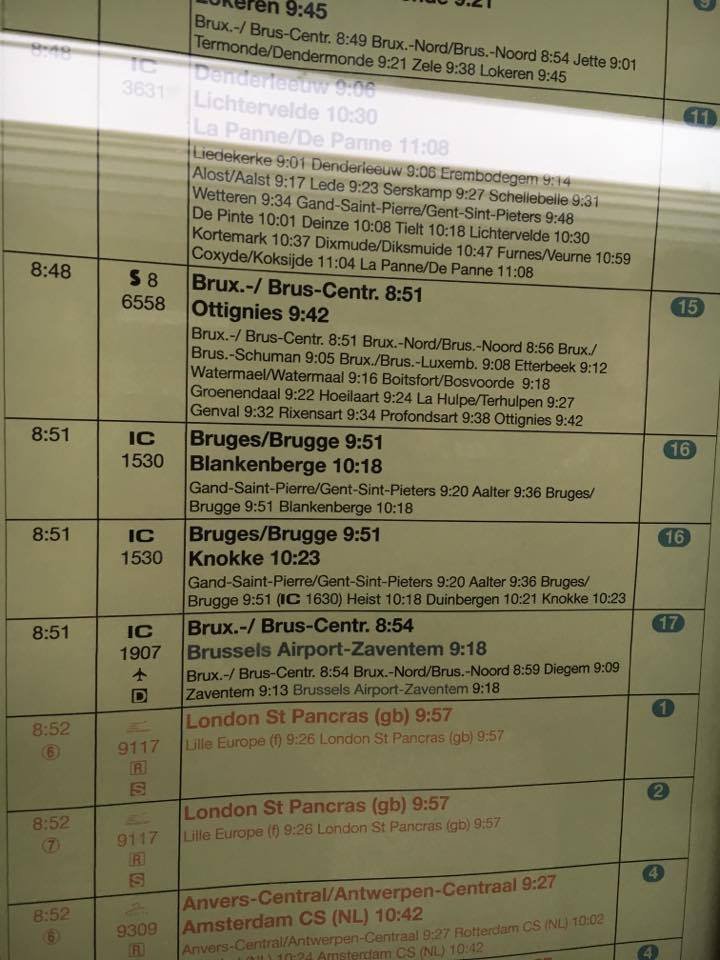 You can see the time table of train with destination at the train station. Probably, trains often leave same time as the time table mentioned. I let you know how to save your money when you take the train in Belgium. You can save your money if you are under 26 years old. Then, you don't have to buy standard ticket. Just buy student ticket for your budget. Additionally, you can also buy weekend ticket which is much cheaper than standard ticket. I think transportation fee always account for large part of our travel budget so I hope you would save your money through this post.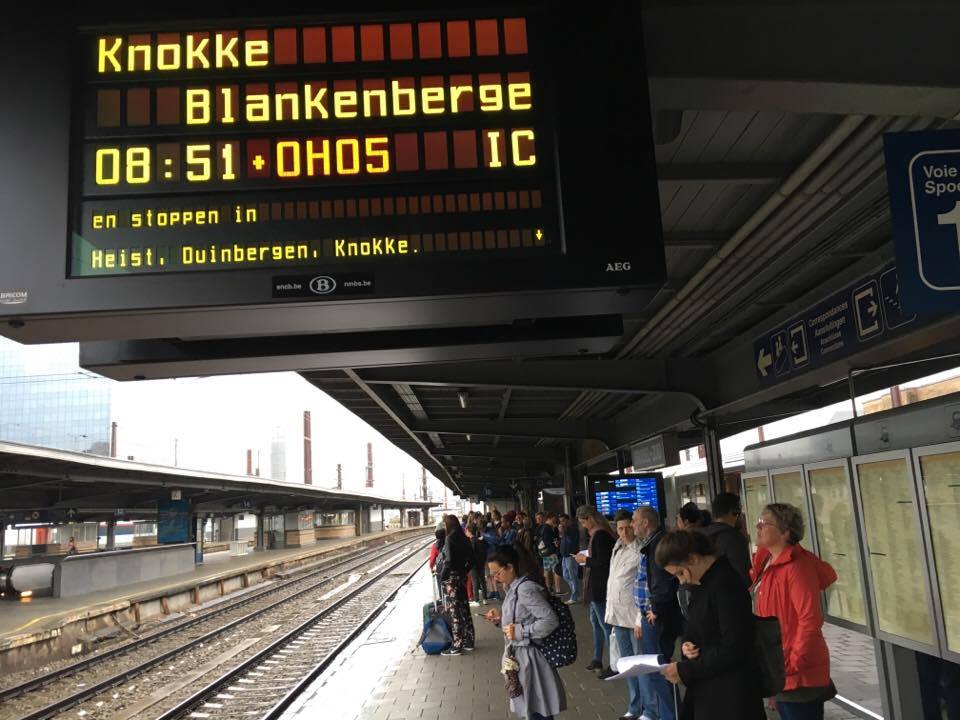 I went to the train station around 9:00 am for visiting two cities because I had to come back to my hostel in Brussels. Every train has different number of stops so you had better check how many stops trains have before taking the train. It takes at least 50 minutes and at most 1 hour 30 minutes from Brussels to Bruges.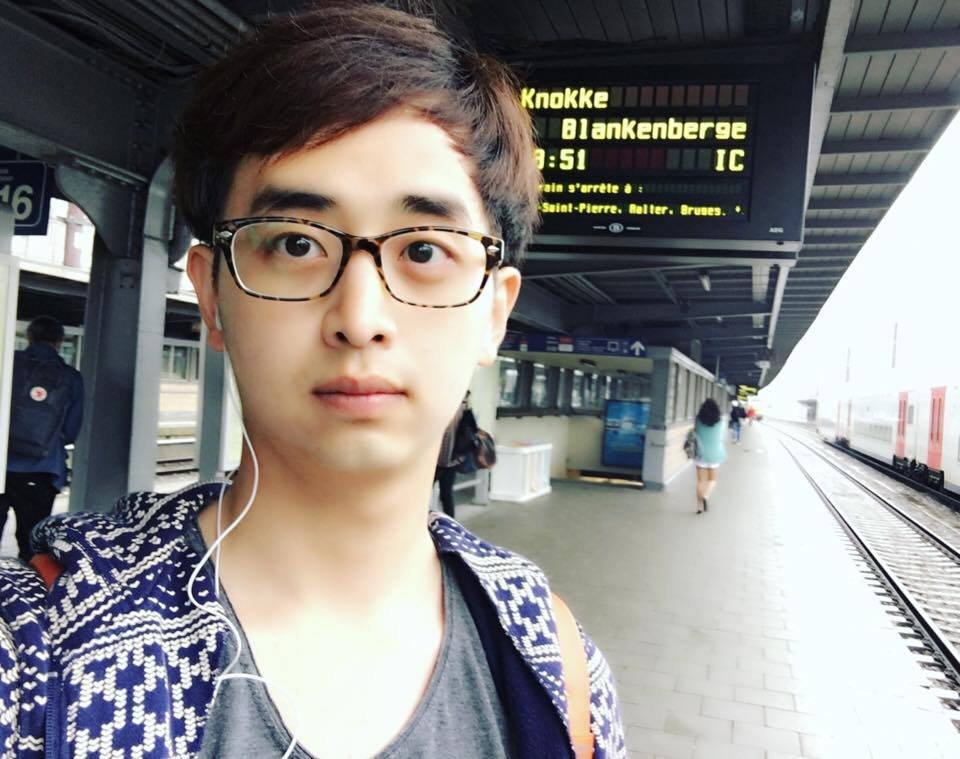 Name : followme95 Major : Travel(?)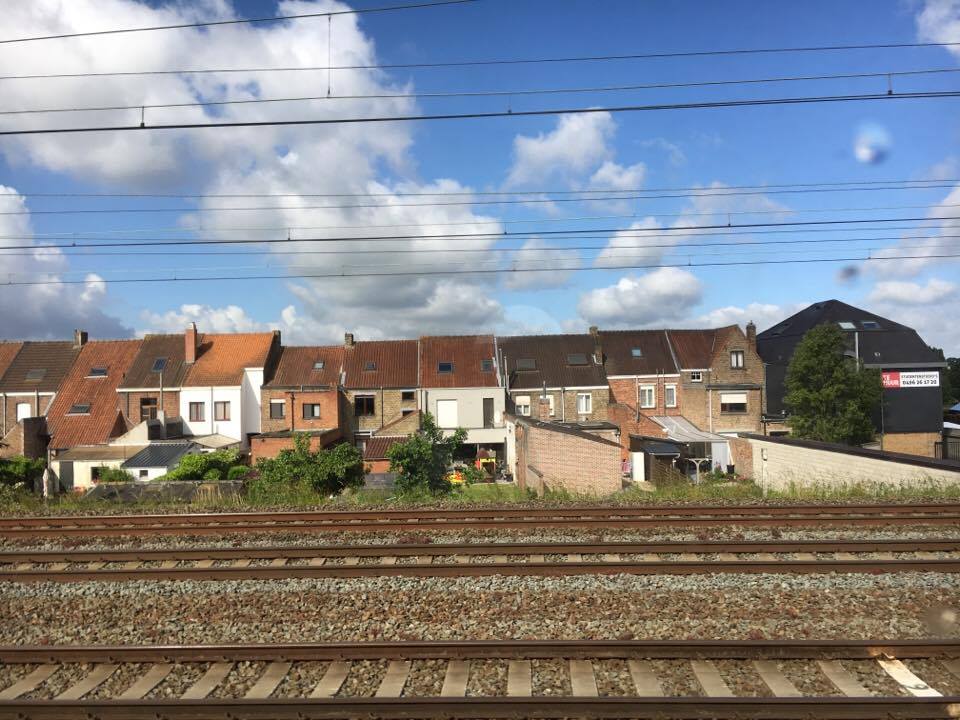 I literally love these charming European buildings which I can never see in South Korea. The biggest reason why there is no building like those in South Korea is because of land area of Korea.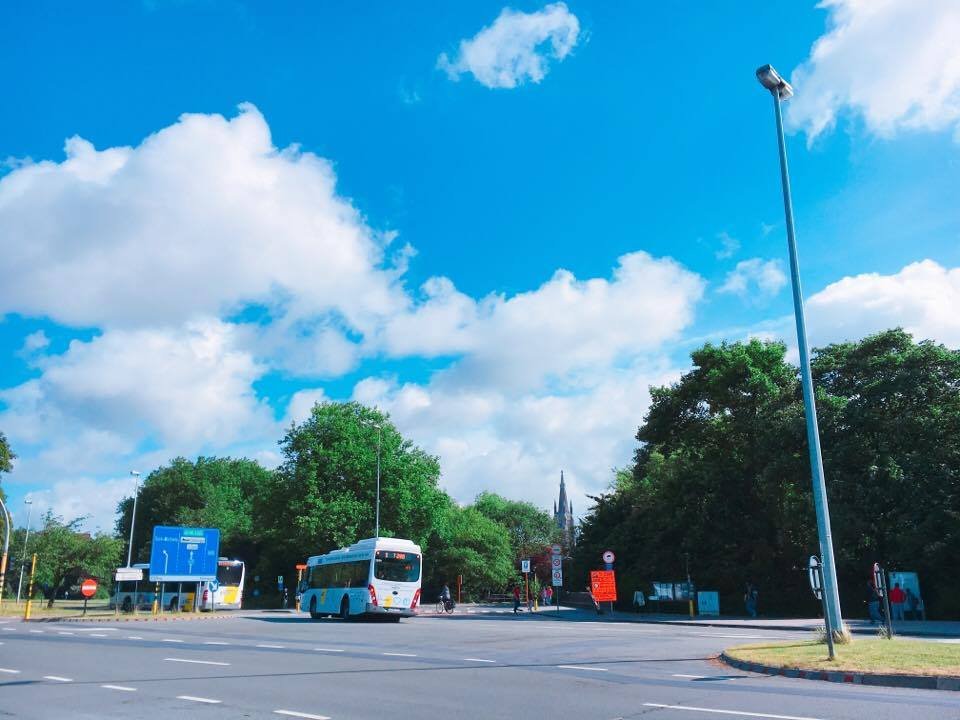 You can see this landscape after just arriving Bruges station. Bruges is not that big city so if you have enough time to look around Bruges, then just rent a bicycle for sightseeing. However, I had to finish sightseeing of Bruges before the lunch time so I just walked hard with using Google map.
Google Map is the best navigation ever.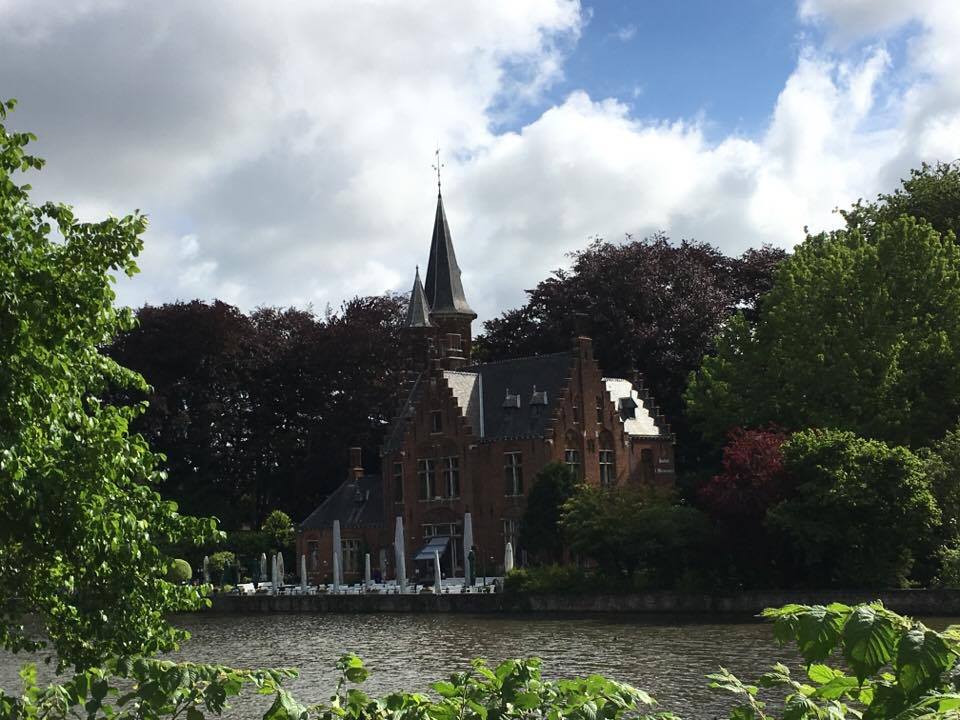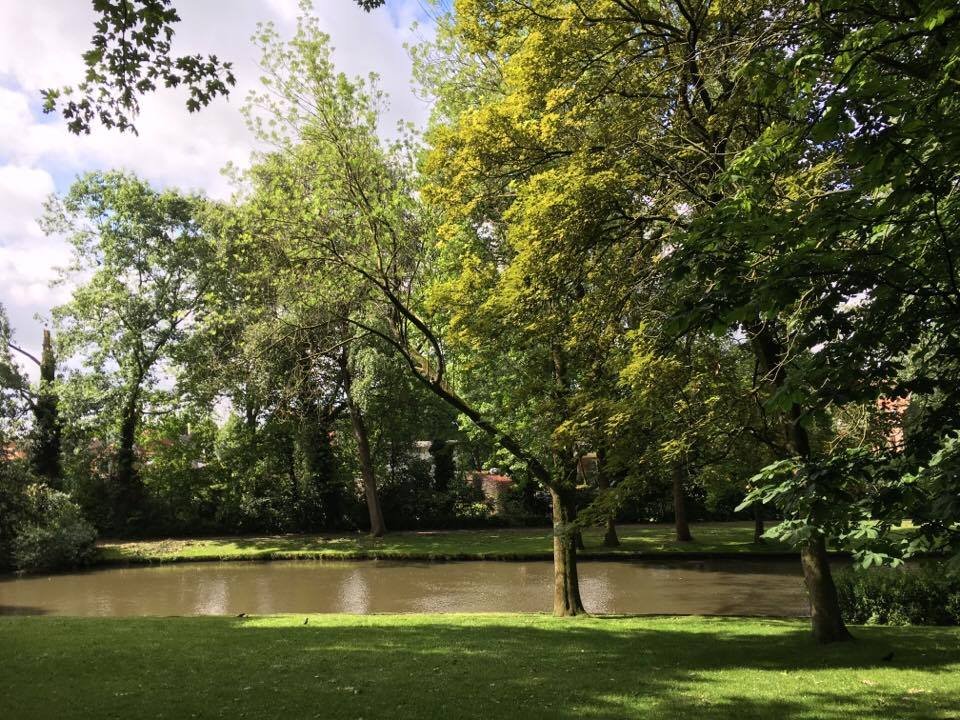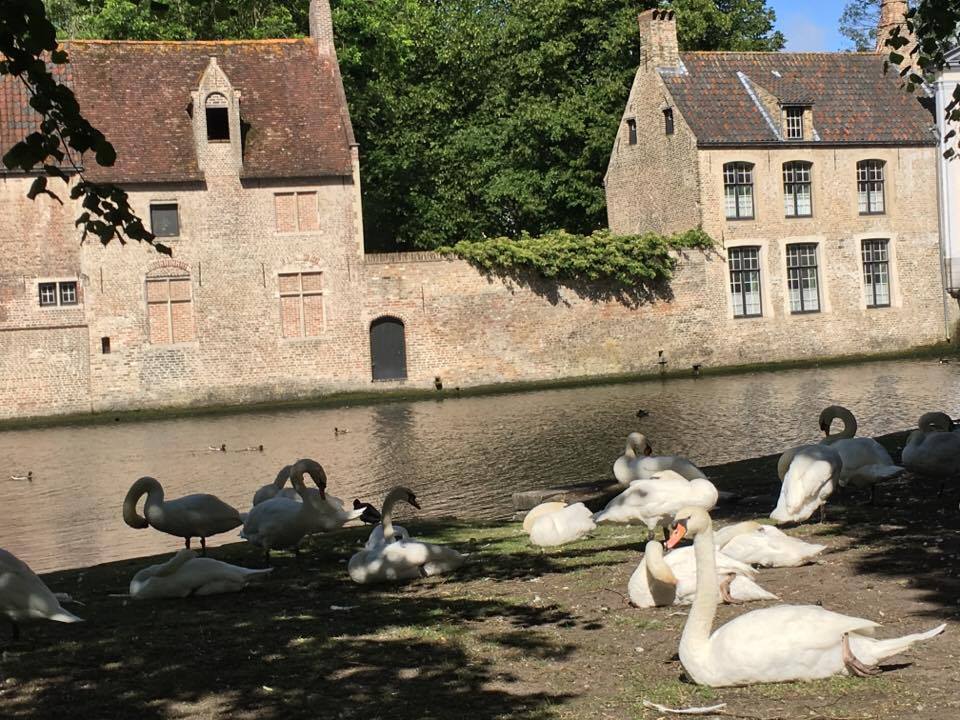 Do you notice why I recommend you visit Bruges? As you know, just feel this CALM atmosphere. I literally like to feel this kind of atmosphere. I have already easily felt busy atmosphere in Korea :( European landscape made me always try to take the good photo. That's why I could have the best photo in my life during exchange student life even though I had never been interested in photos before starting exchange student life.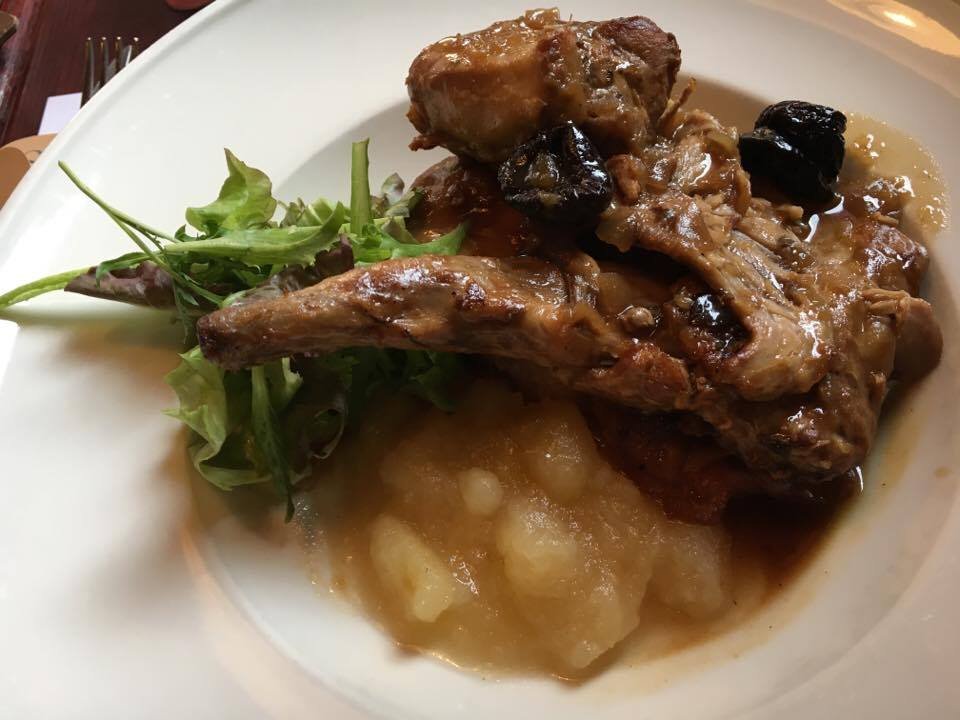 I just visited any restaurant for my troublesome lunch. I ordered a rabbit meat and cherry handmade beer. It was not easy for me to eat a rabbit meat in Korea so that's why I ordered it. However, it was my mistake... I didn't find it tasty. Even it was quite expensive. Fortunately, that cherry beer was awesome!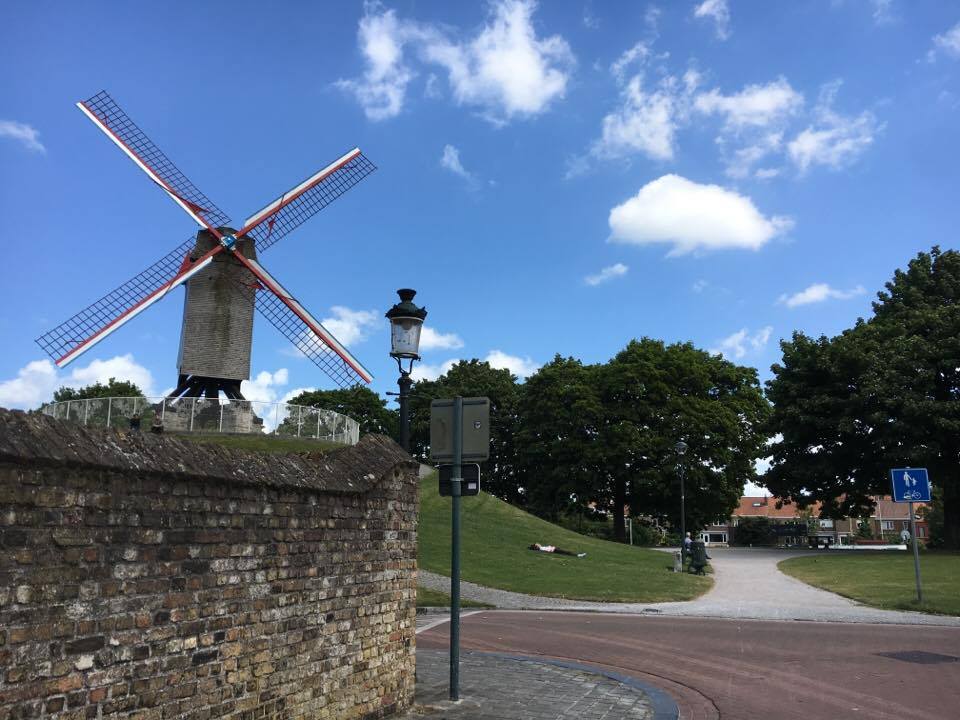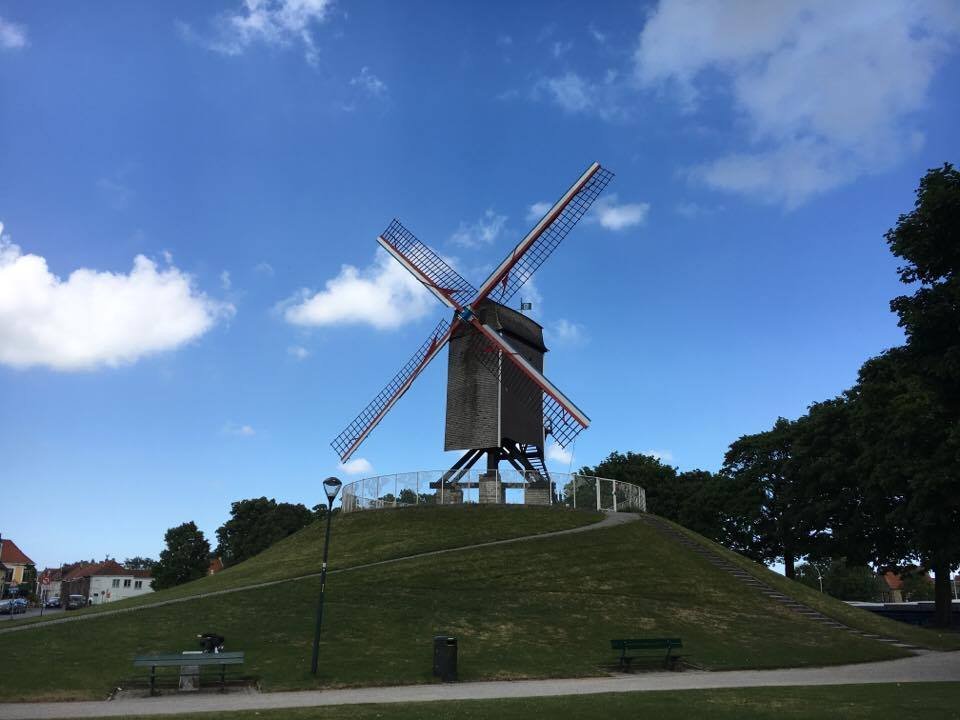 The biggest reason why I visited Bruges was to see this 'Windmill hill'. Actually, my next destination after Belgium was Netherland, so I was able to see some windmill there but it was so lovely to calmly see windmill with clear weather and warm sunshine. There were a few people who enjoyed the windmill because it was a bit far from the station I guess.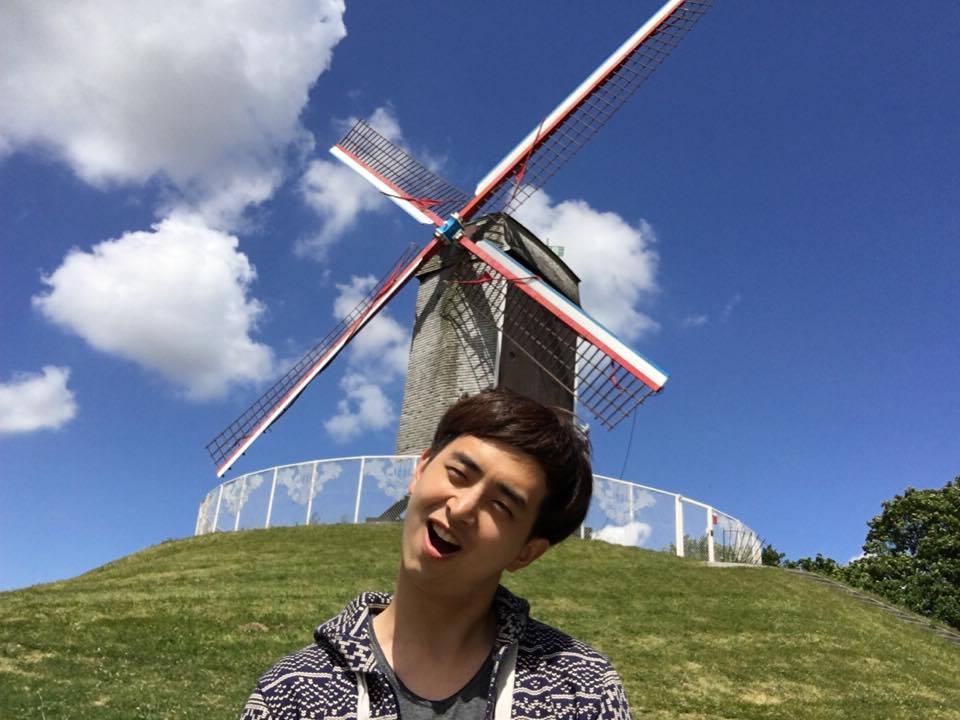 Taking selfie with imitating the slope of blade of windmill.[Damn strong sunshine didn't let me open my eyes...)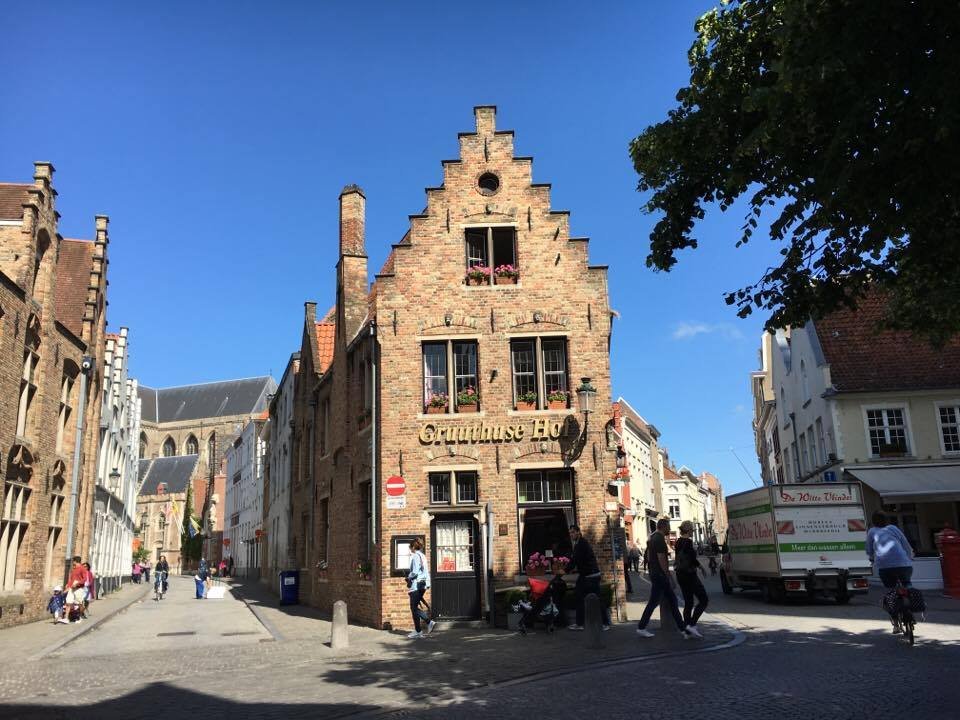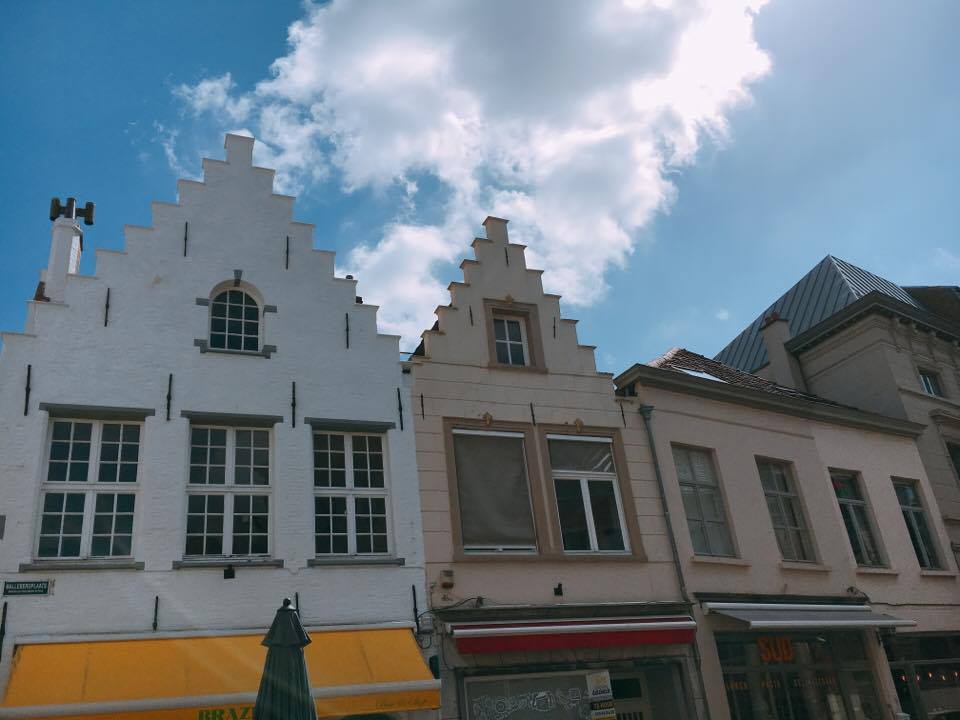 I saw these 'Waffle house' while coming back to see Marktplatz(Old town square of Bruges). You can easily see these cute houses in Belgium and Netherland.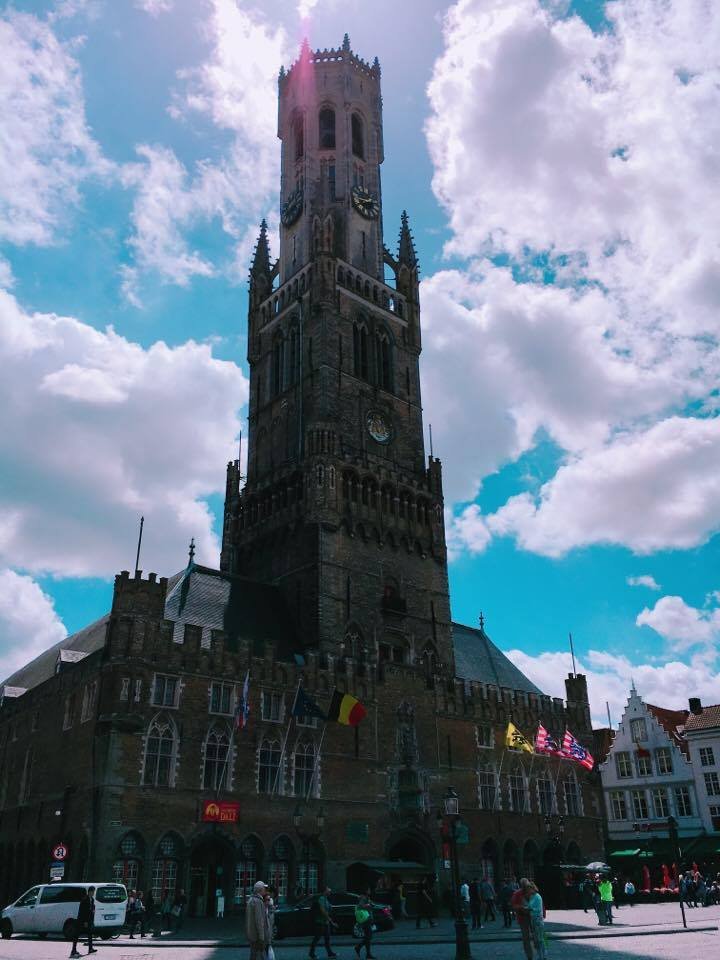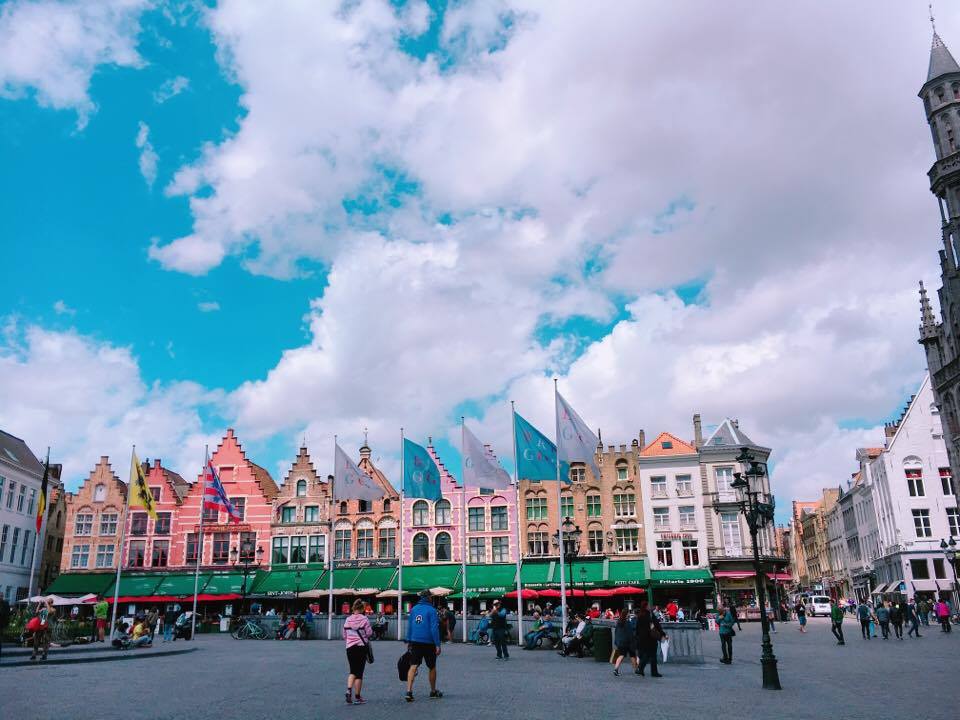 There were many photo spots such as bell tower, the group of waffle house around Marketplatz. I already went to so many observatories in Europe so I didn't go there. Actually, I had to move to Gent at that time.
Did you enjoy my travel posts? :) Then please looking forward to my next destination, Gent.
If you like the post then please upvote &
[Exchange student in Denmark] Chapter 1. Denmark, "The happiest country in the world"
[Exchange student in Denmark] Chapter 2. How to SURVIVE in Denmark with extremely expensive price
[Exchange student in Denmark] Chapter 3. Introduce Korean food for my lovely foreign friends
[Exchange student in Denmark] Chapter 4. Cooking many kinds of food for my lovely friends
[Exchange student in Denmark] Chapter 5. How to take the GREAT PHOTO of your life
[Exchange student in Denmark] Chapter 6. How to take the GREAT PHOTO of me in your life
[Exchange student in Denmark] Chapter 7. Brussels, the city which gave me a chance to have good food and photo