Hi my Steemitans, Here's @followme95
In the last post, I introduced how to take the GREAT PHOTO of my
life in Bruges.
After having the lunch, I went to Gent with taking the train.
[Today's BEST photo]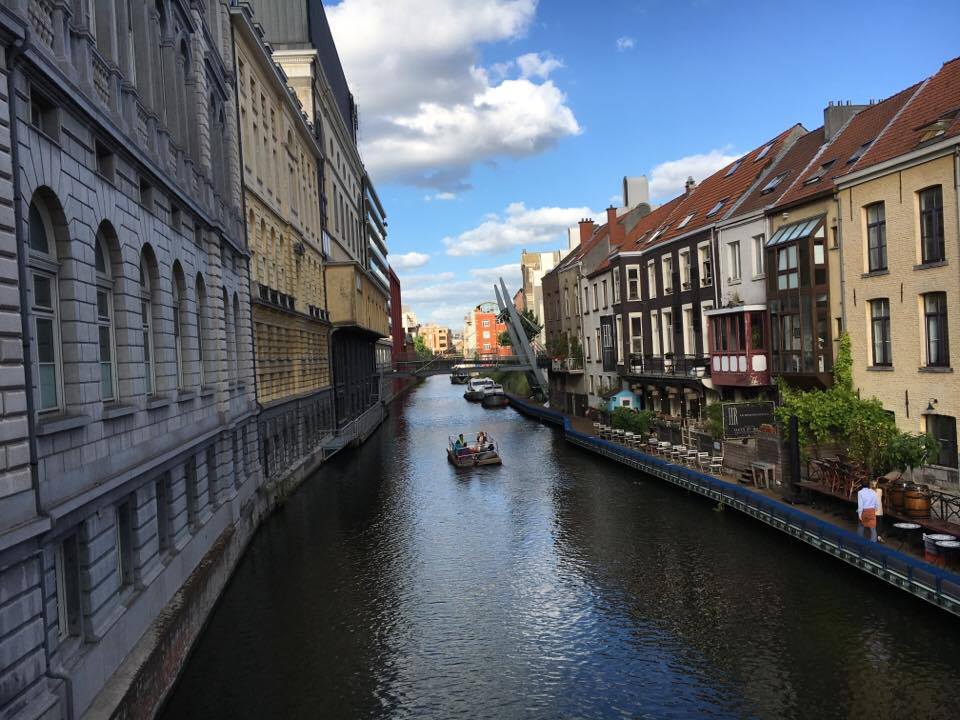 ---
Initially, you have to know how to go to Gent because there is no 'Gent' station in Belgium.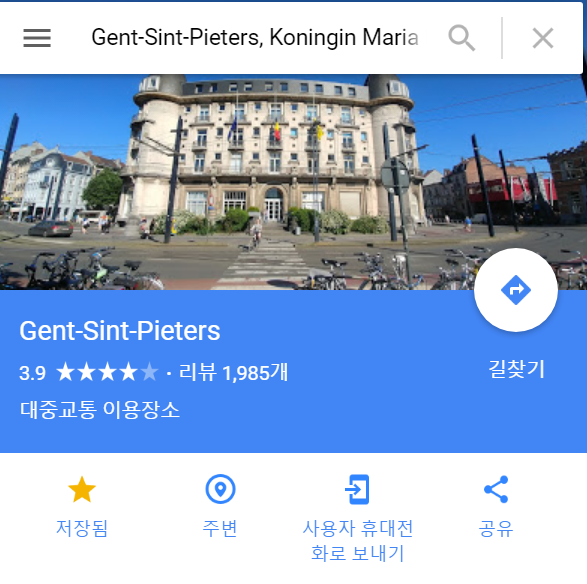 You just get off at 'Gent-Sint-Pieters' when you want to go there. Gent is also kind of small city as well so you can easily look around Gent on foot. Thus, that station is the good location to go to the center of Gent on foot.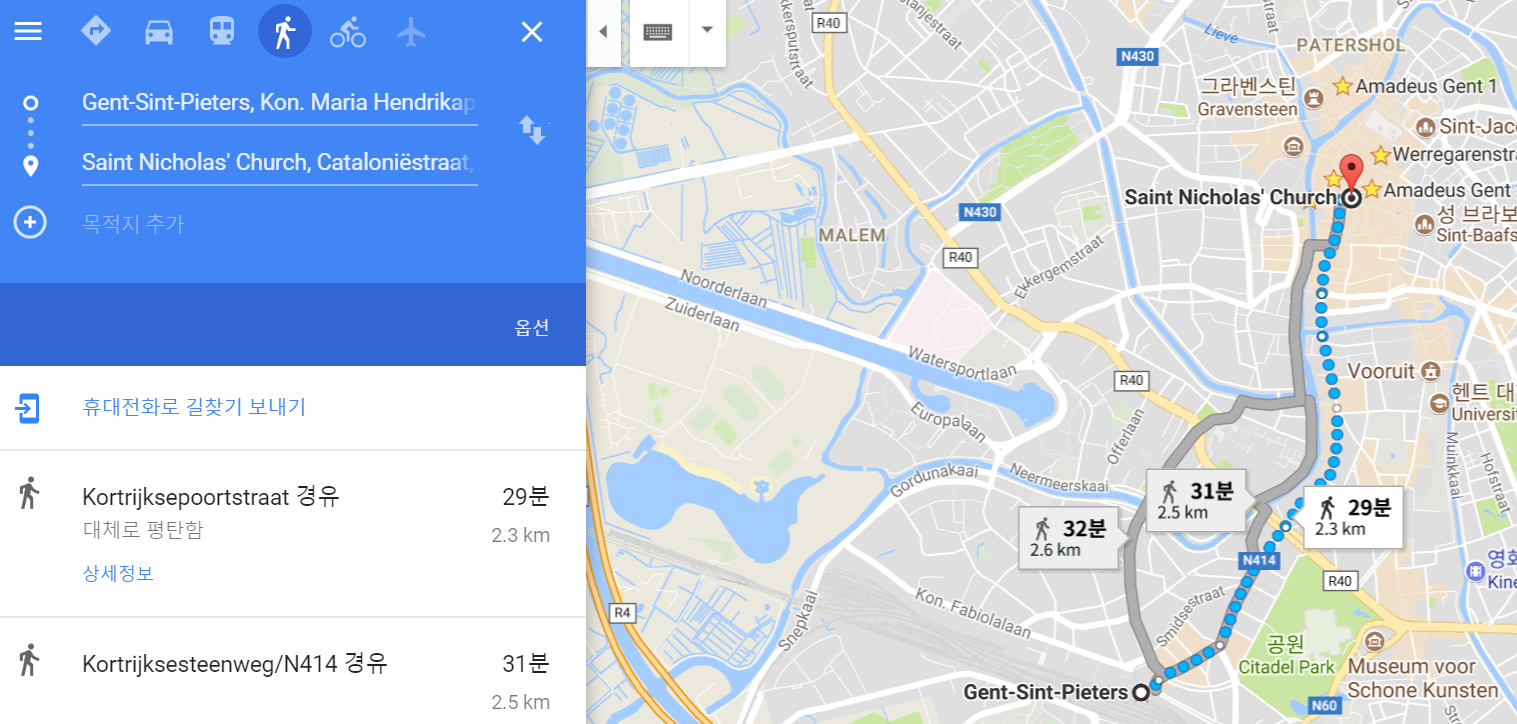 As Google said that it would take 30 mins on foot, I think you will arrive earlier than 30 min because Google map always gave me the longer time than the time taken by my walking. To be honest, the reason why I had to move quickly was that I didn't want to spent my money on transportation fee. It takes similar time between riding transportation and walking sometimes. Also, I was able to see the landscape and feel the atmosphere of Gent while walking the street. That's why I still have a lot of good photos :)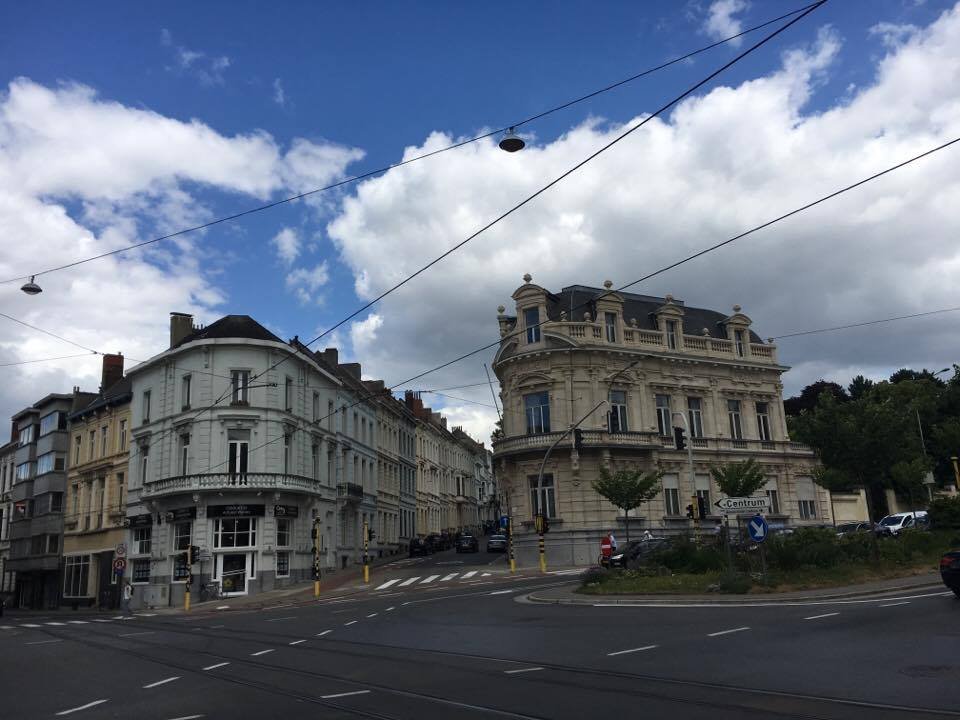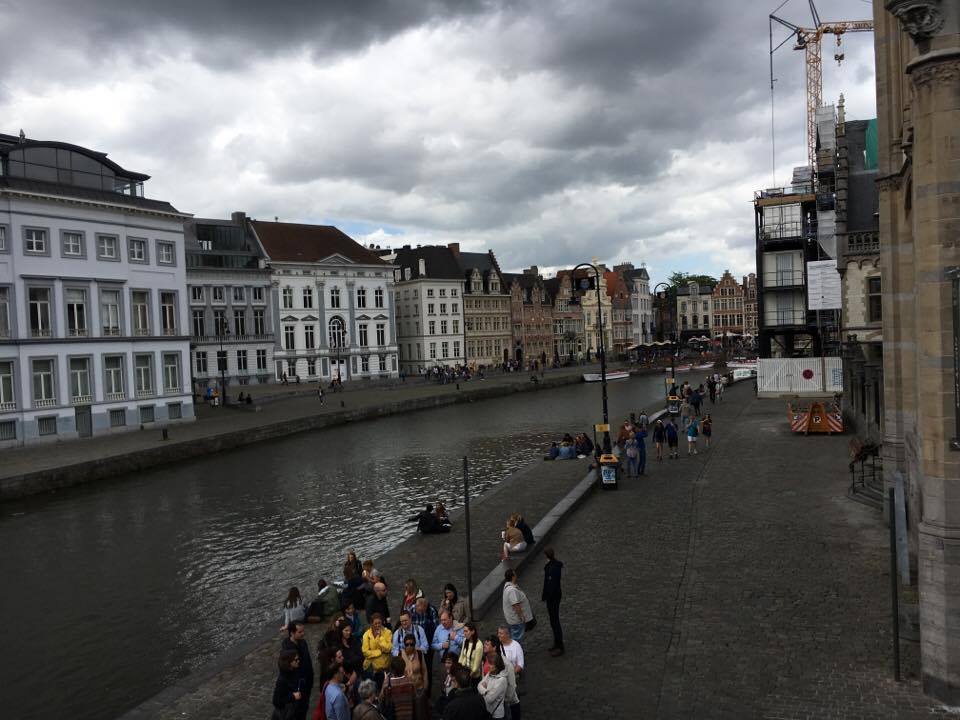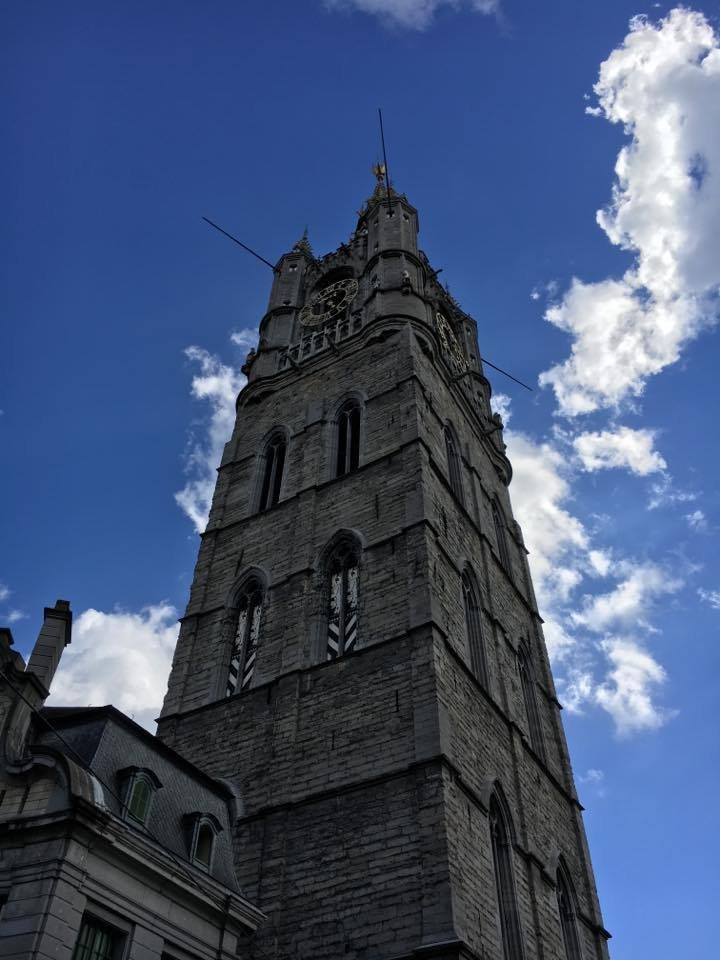 Photos while being on the way to the center of city. Here's the reason why I recommend you visit Bruges and Gent. They totally have different attractive points. Bruges is like a kind of calm rural area and Gent is like a kind of showing many architectures of middle ages Europe. I don't know exactly that there were some historical events in Gent but I could feel the REAL European architectures at there.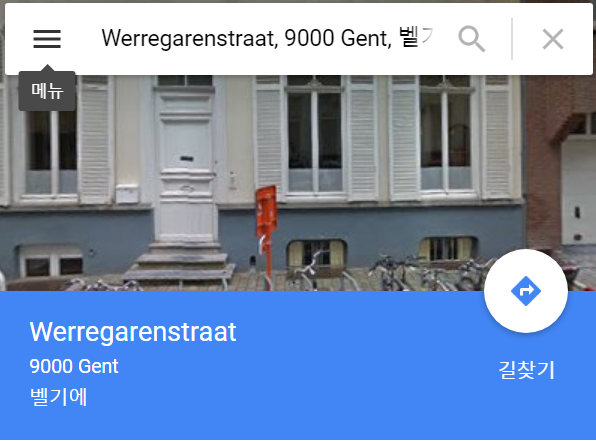 I strongly recommend you visit 'Graffiti Street' related to many funny murals in Gent. It is nearly located in the center of city so you can easily go there and take some pictures! I literally envied Belgium people when I saw these murals. I had never seen these great murals in Korea. Probably they would motivate some people in art to do more creative things! This street is not that long so I hope you would visit there when you are available.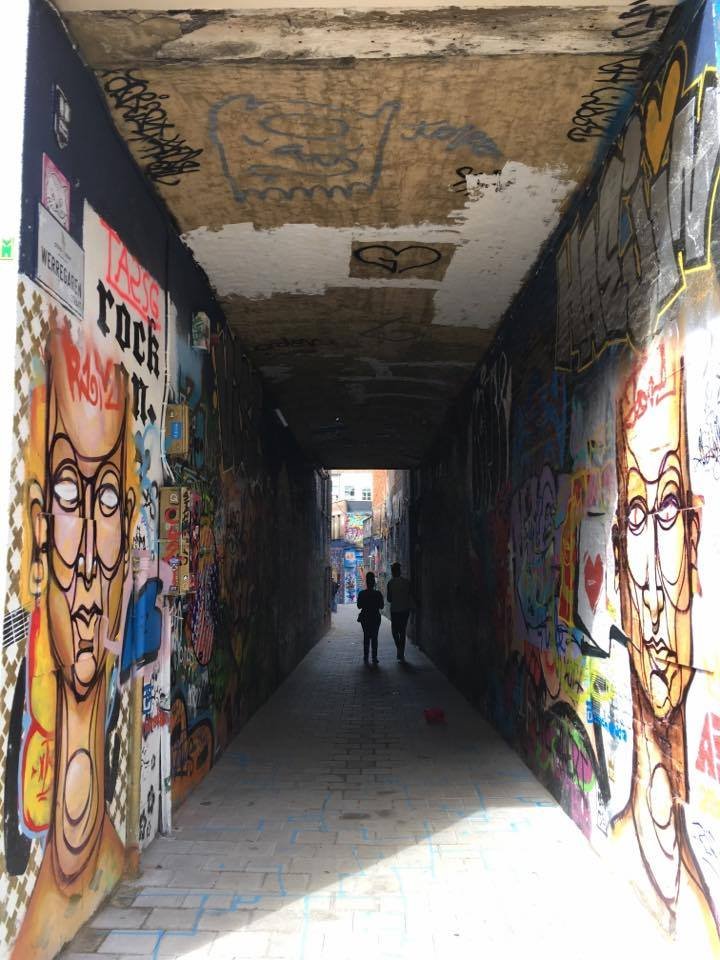 The entrance of "Graffiti Street"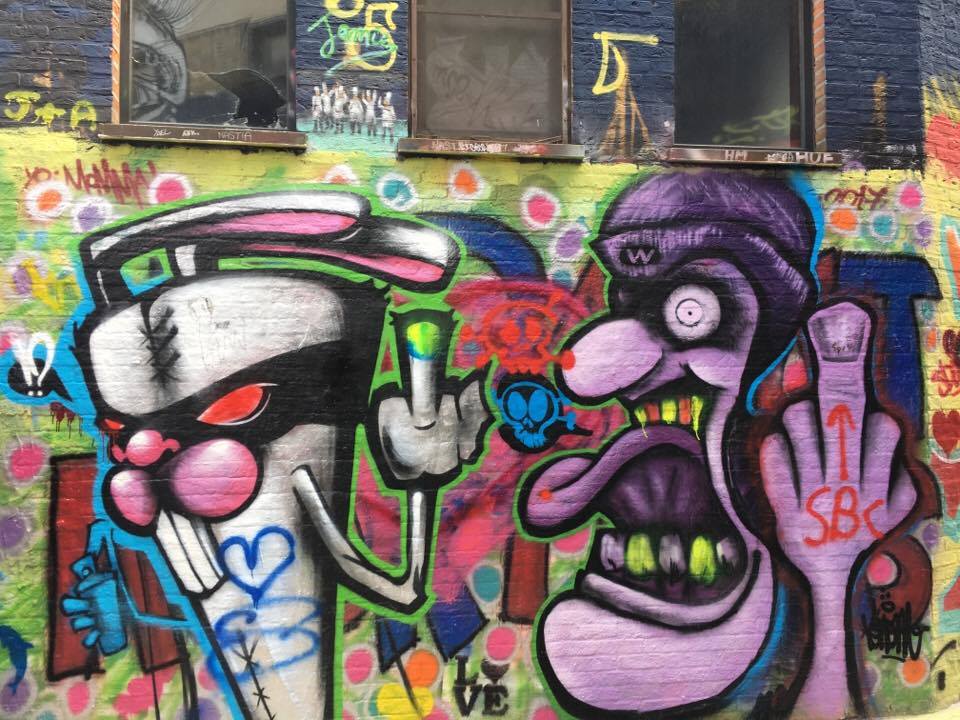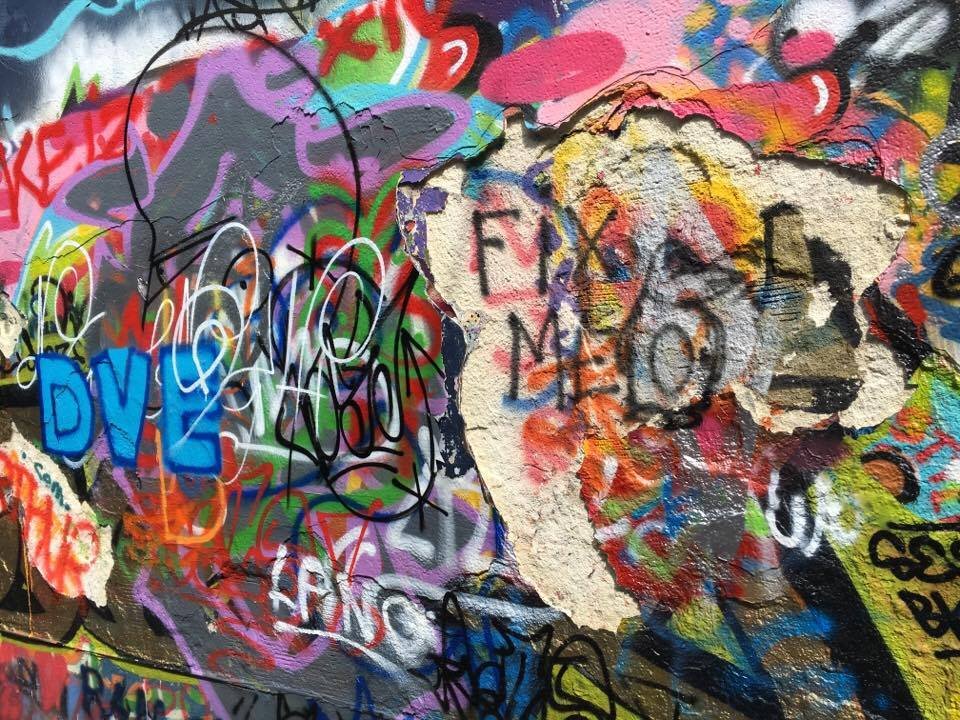 Some people would think that it is TOO messy with murals and scribbles, but it is the primary charming points here.
The biggest reason why I visited Gent was because there was the pork ribs of "ALL-YOU-CAN-EAT." The name of the restaurant is 'Amadeus Gent.' I'm not sure but speaking of my experience, one of the best country to eat pork ribs was Austria
. In South Korea, I hadn't had any chance to eat much pork ribs because they were damn expensive... However, I had the greater pork ribs in Austria and that restaurant made me remind of my expereince of pork ribs in Austria. I heard that it was very famous restaurant so that many people waited for a long line to eat them. Therefore, I just waited there before the restaurant opened lol. You can choose where to eat such as inside or terrace. I decided to eat pork ribs inside for using free wi-fi easily!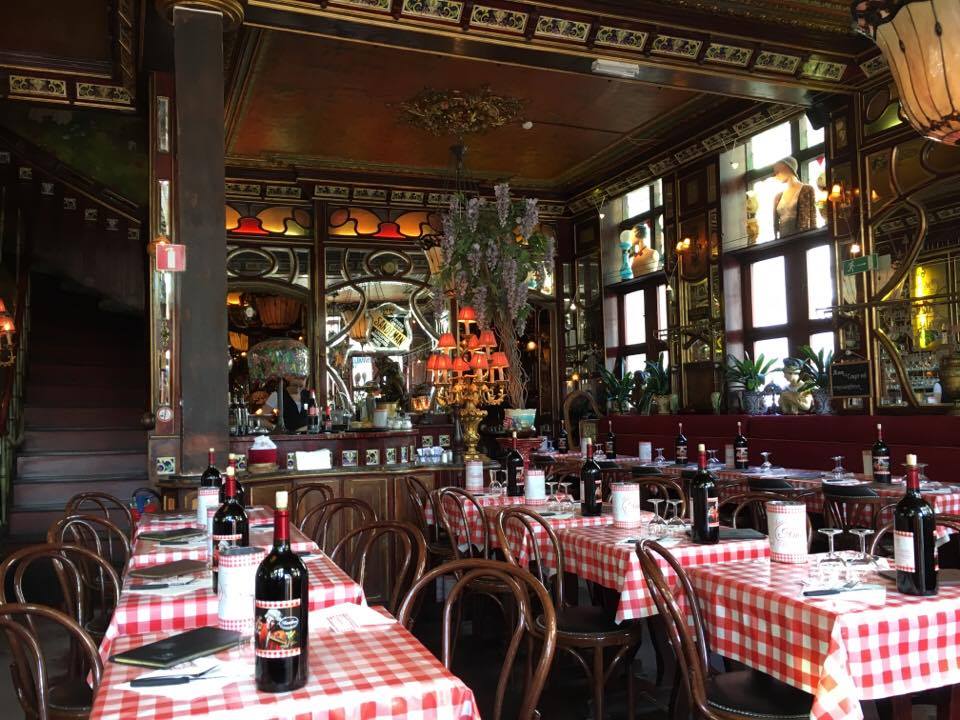 Can you see this gorgeous interior design of this restaurant? It was such an awesome experience! I felt like I was in the castle haha. I'm sure that many women could like this beautiful restaruant as well.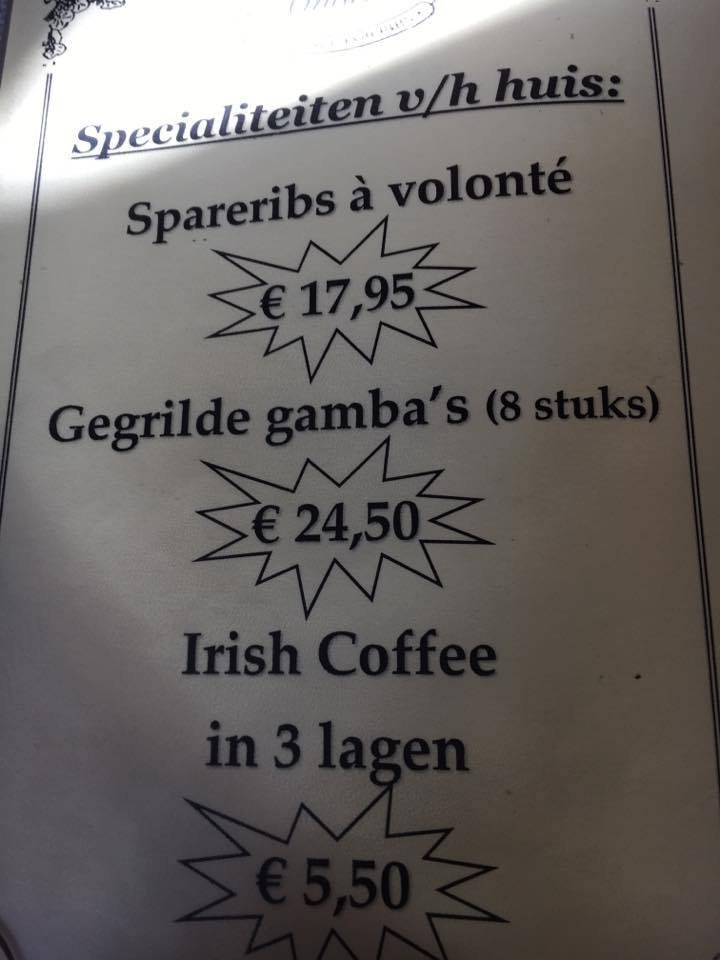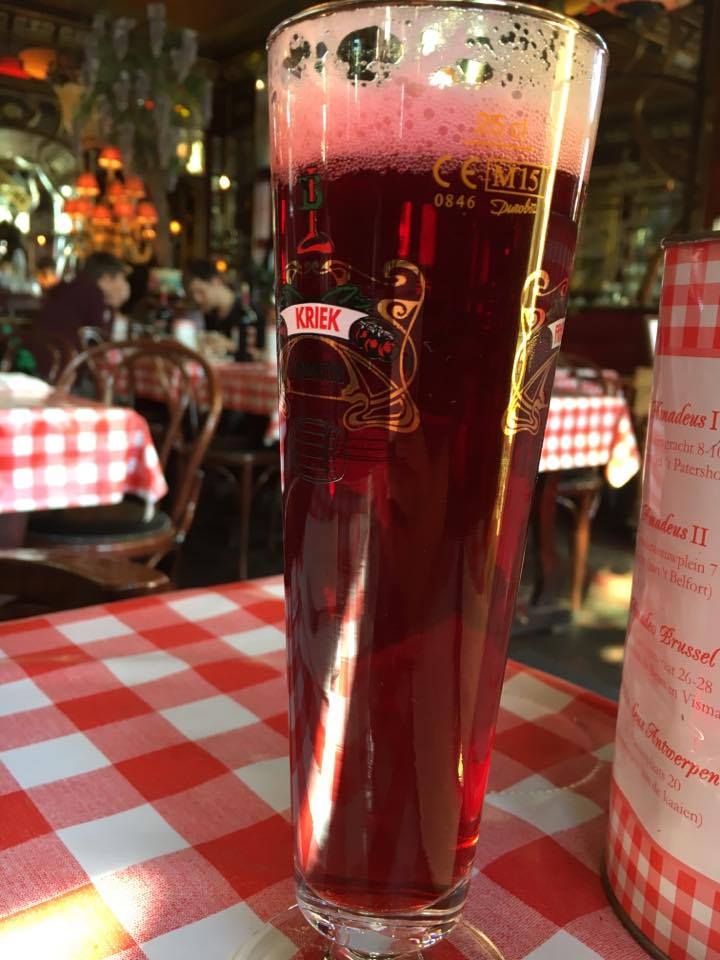 I forgot the meaning of the menu but maybe you just can eat "All-YOU-CAN-EAT" pork ribs with paying 17.95 Euro. I heard that the famous beer of this restaurant was cherry beer so I bought one.
Unfortunately, I don't have that pork rib photo now because I just took the photo on Snapchat which easily evaporated what I uploaded. I didn't know how to save it on Snapchat... Anyway, I had 3 dishes of pork ribs there. Was it cheap, wasn't it? It tasted very good as well and I was addictive to eat mashed potato at that restaurant. It was the best mashed potato I have ever had.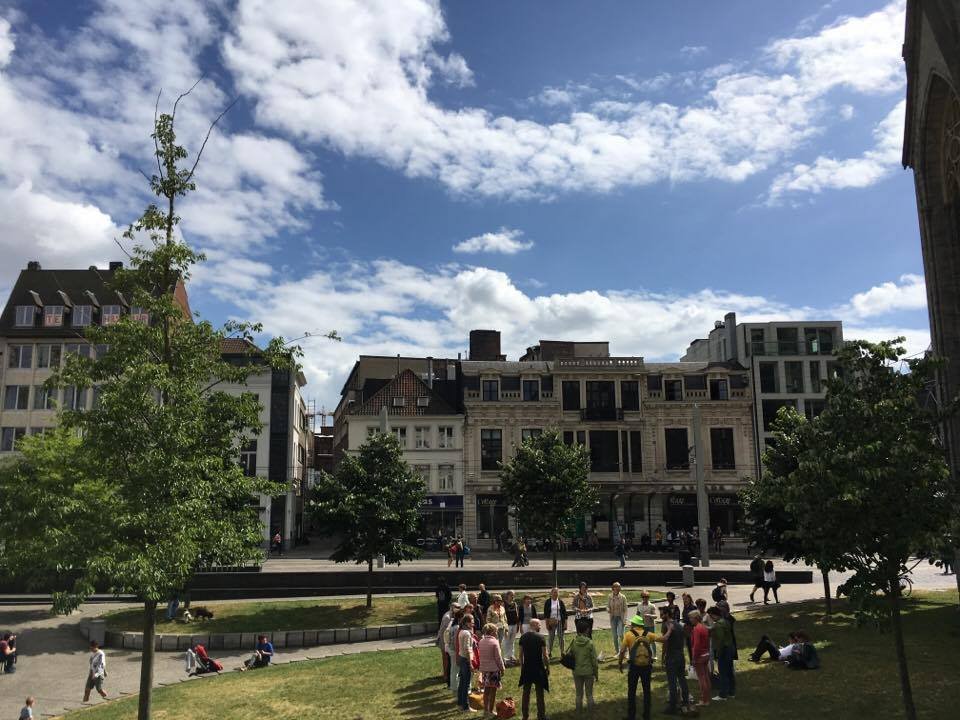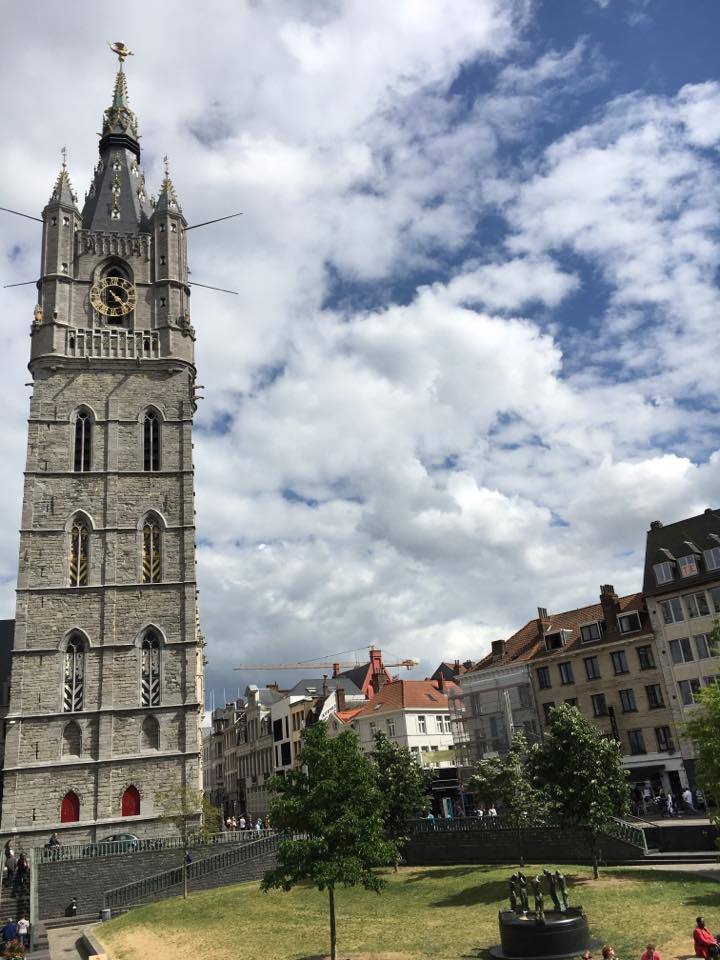 After having dinner, it was around 7 pm. It was still daytime because it was in the summer of Europe lol. I enjoyed the mood of Gent while going back to the train station.
There are some tour points in Gent but I had already been to so many churches during exchange student life, so I easily felt bored of visiting churches. That's why I didn't visit any churches in Gent.
My next destination is "Amsterdam, Netherland."
If you like the post then please upvote &
[Exchange student in Denmark] Chapter 1. Denmark, "The happiest country in the world"
[Exchange student in Denmark] Chapter 2. How to SURVIVE in Denmark with extremely expensive price
[Exchange student in Denmark] Chapter 3. Introduce Korean food for my lovely foreign friends
[Exchange student in Denmark] Chapter 4. Cooking many kinds of food for my lovely friends
[Exchange student in Denmark] Chapter 5. How to take the GREAT PHOTO of your life
[Exchange student in Denmark] Chapter 6. How to take the GREAT PHOTO of me in your life
[Exchange student in Denmark] Chapter 7. Brussels, the city which gave me a chance to have good food and photo
[Exchange student in Denmark] Chapter 8. Bruges, the city you SHOULD visit for sightseeing