Howdy,
It's been awhile, but I finally had a chance to get back on Steem. These photos are a bit... macabre.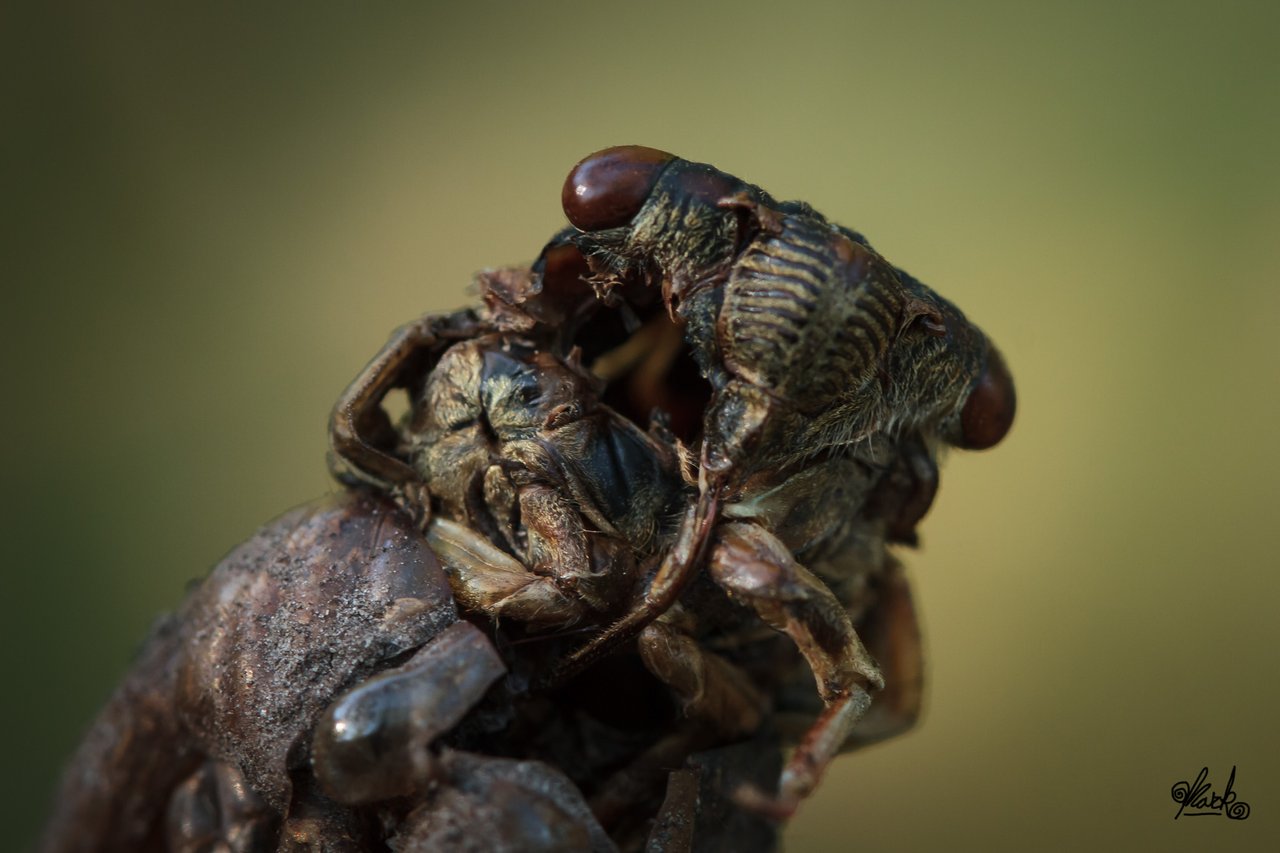 Dead and Gross
This cicada was stuck to the wooden structure my parents use to saw long slabs of wood into smaller pieces for the fireplace. It was very dead, but fascinating. It seems to have died while in the process of molting, leaving a gruesome Aliens-esque scene.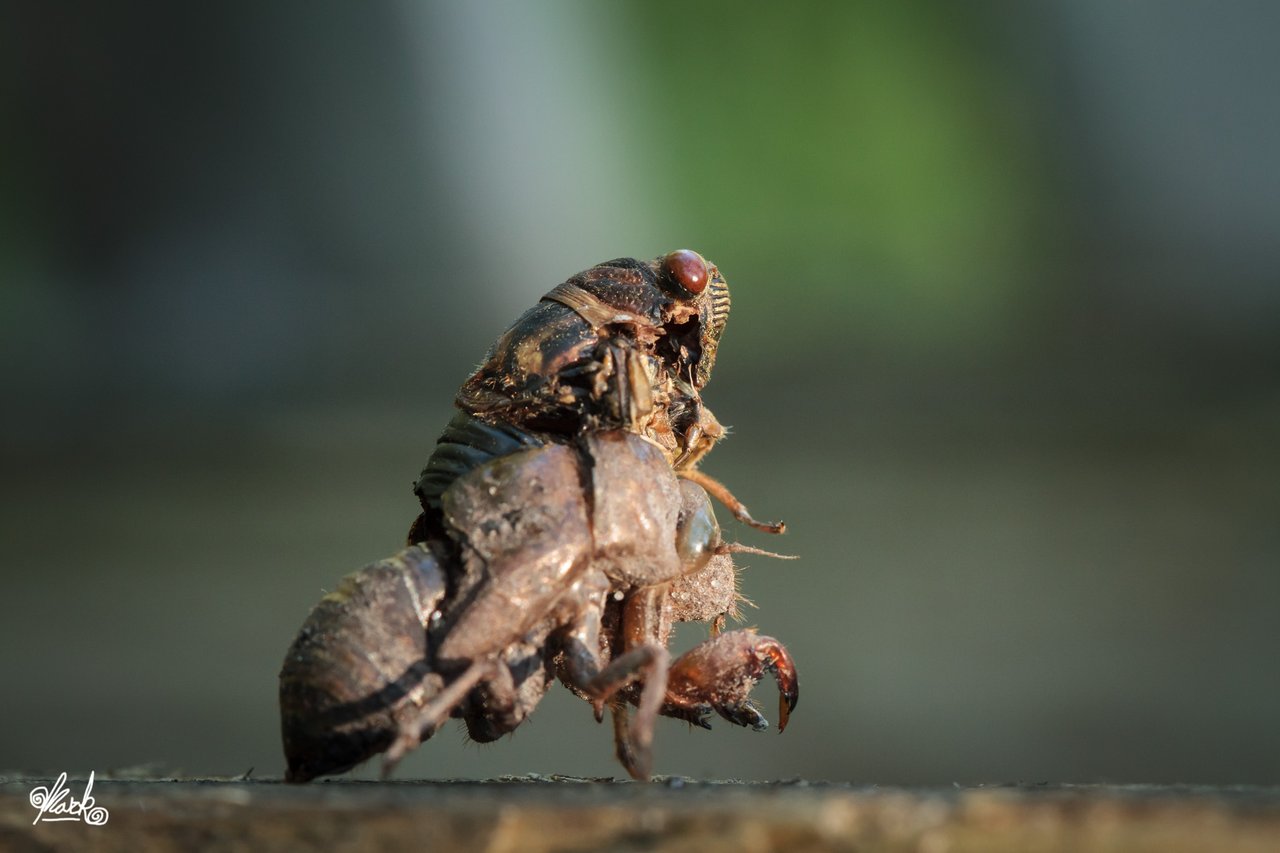 Crazy Alien Scene
As to what killed the thing, I have no idea. I'm no entomologist. It makes for a creepy scene, though!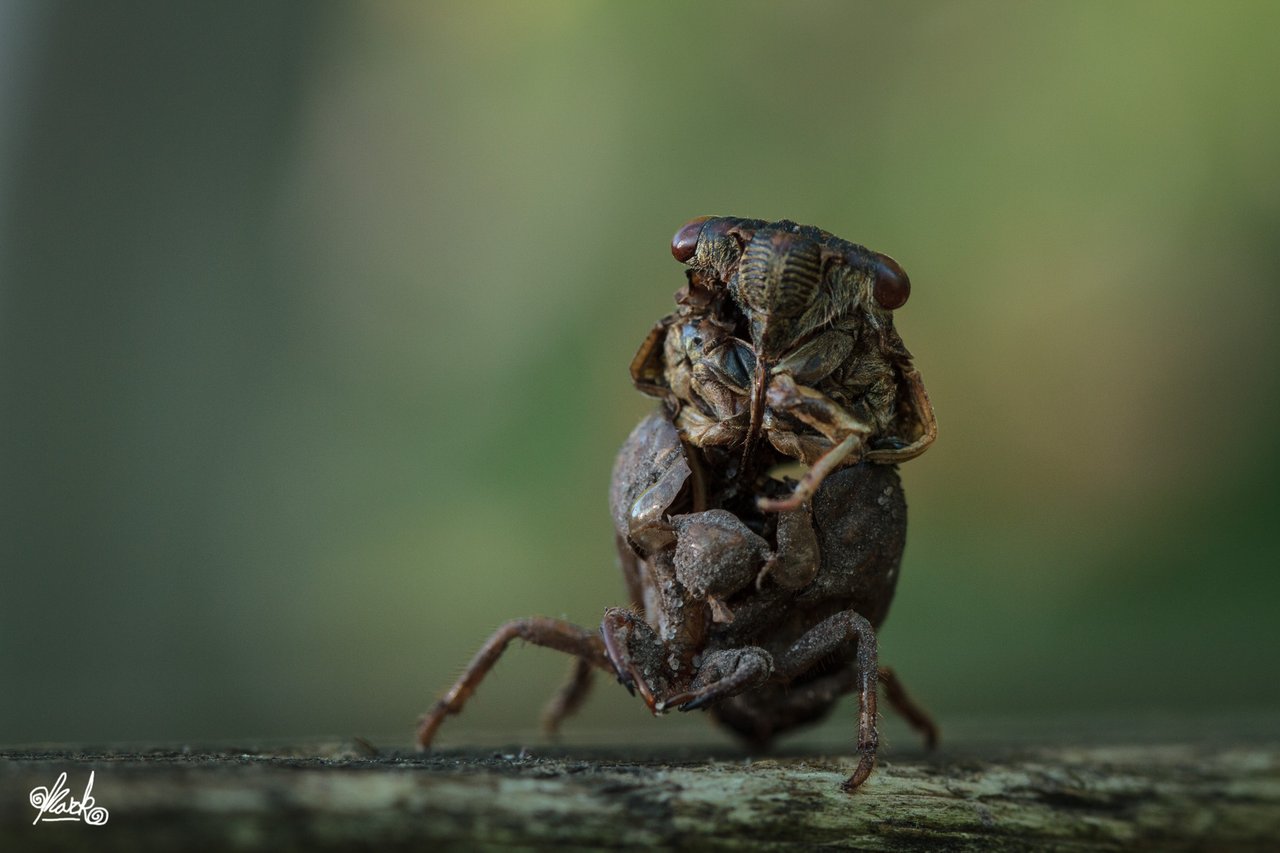 R.I.P Ug Lee Bug
It's been awhile since my last post. Between one of the worst cold viruses I've had in many years, spending the weekend hanging drywall, and a lot of very rainy weather, I haven't had much time, energy, or opportunity to get out and take photos. Things are looking up a bit, though. I have an in-person interview coming up and the sun even came out.
Thank you for taking a look! If you enjoy my work, please click the upvote button. Comments are also greatly appreciated.