Howdy,
Back in Rochester to cake care of Vern, my parents' coonhound, while they head to the state capital for the weekend, I decided to take a drive over to the Mississippi River Valley to see the autumn colors. I took Vern for a morning walk, then grabbed the camera and jumped in my Jeep.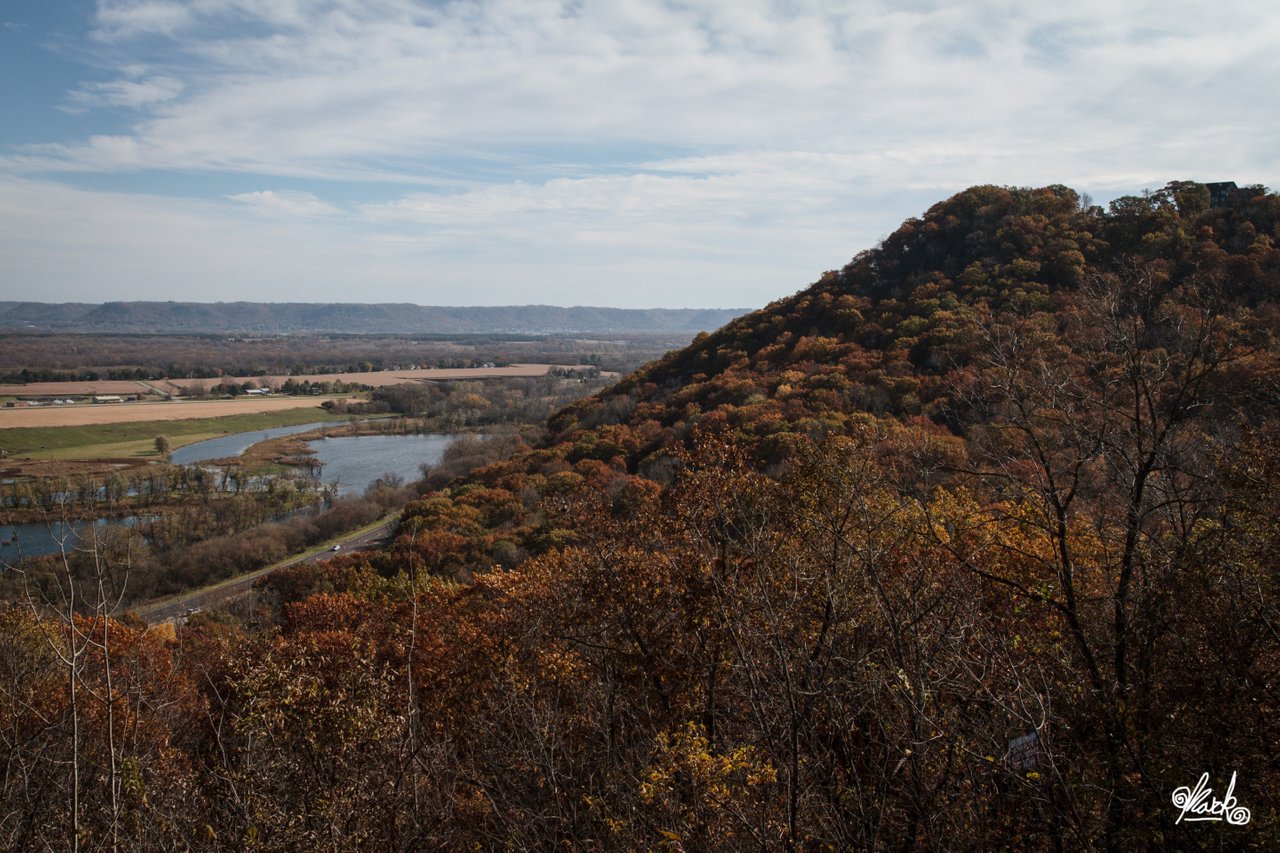 On The Edge
Strong winds blew through the area about a week ago, stripping a lot of the isolated trees. The sides of the valley were spared, though, and the reds, oranges, and yellows made for a beautiful drive. This first photo was taken from a scenic overlook at the edge of the river valley, not far from Wabasha.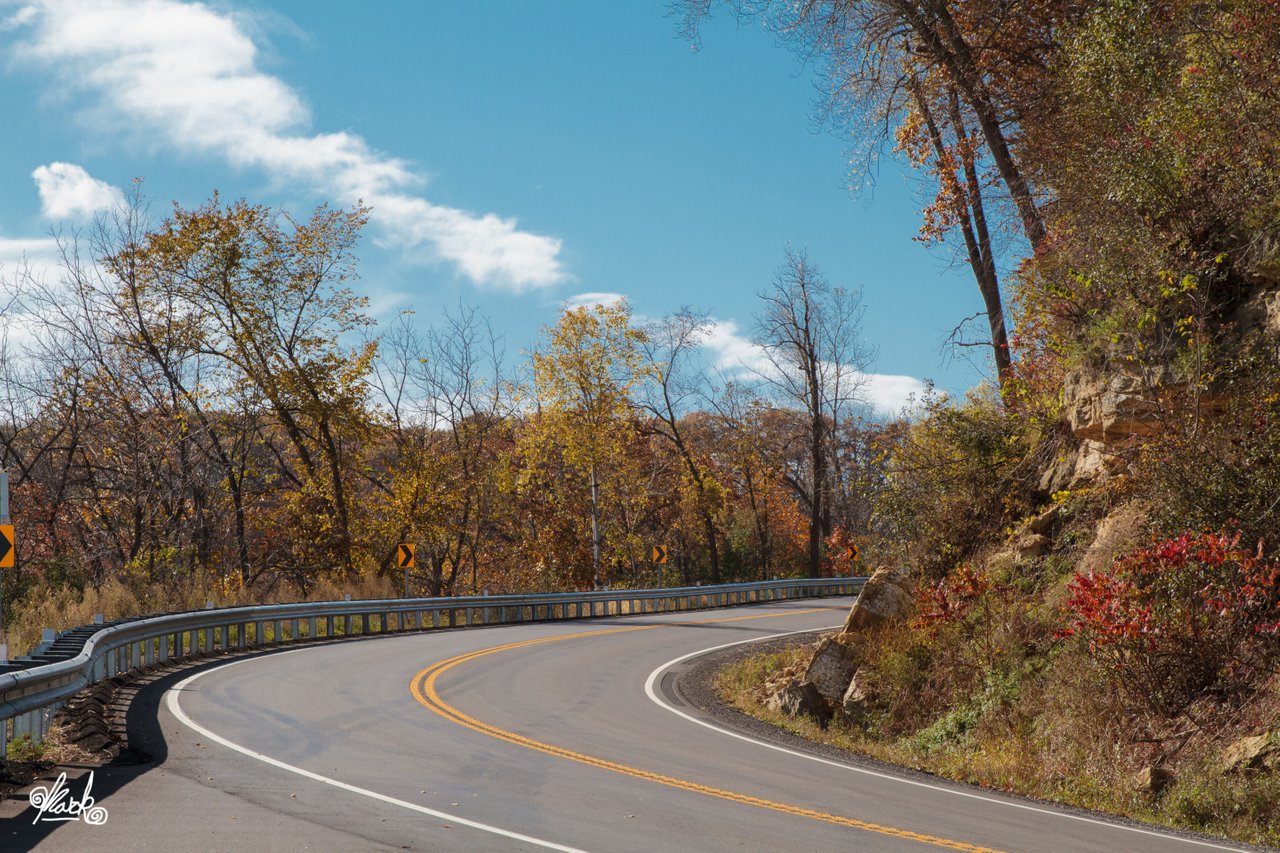 Curvy
This is taken from the same point, but looking back toward the road. All of the roads through the bluffs are more or less like this, with steep edges and tight curves. There aren't many places to pull over, but the drive offers some stunning scenery in any season.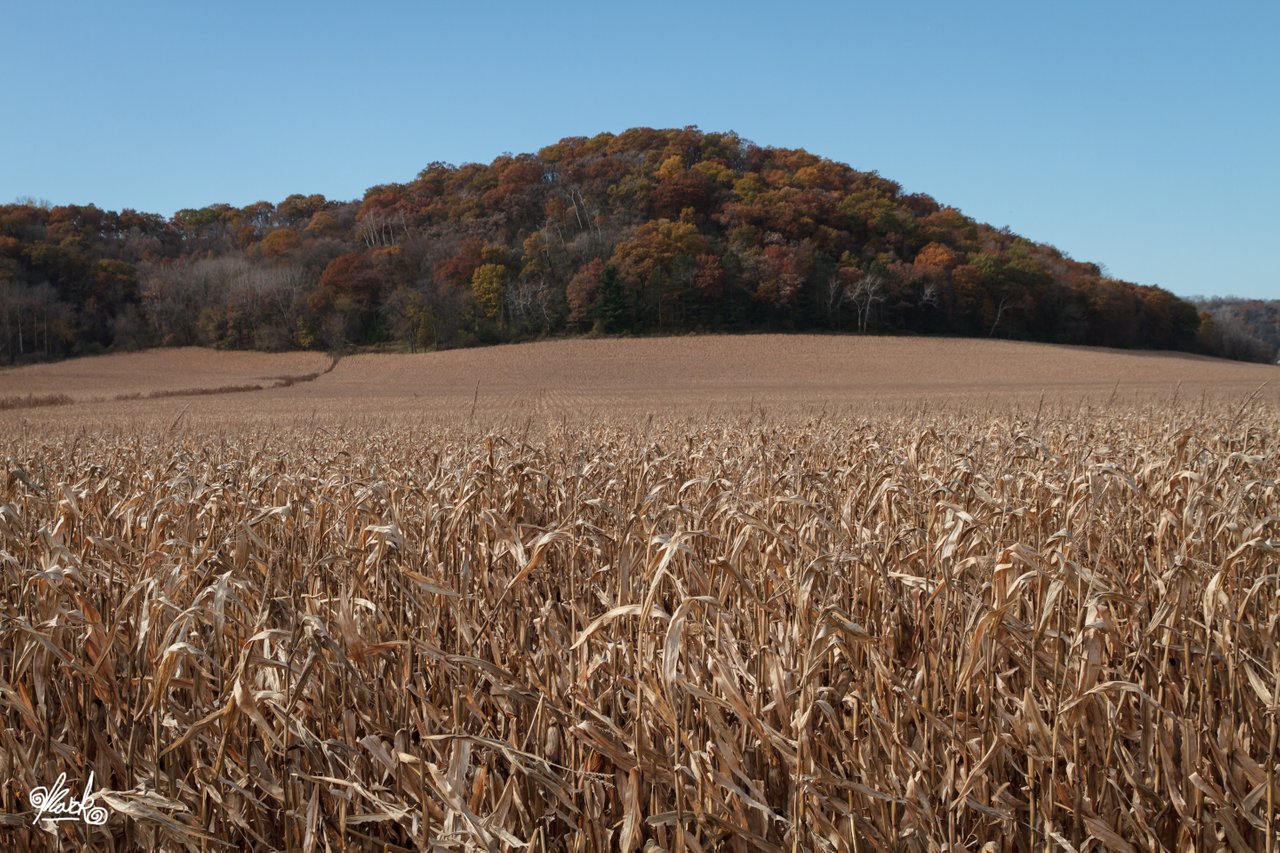 Really Corny Scenery
Corn is one of Minnesota's biggest crops and the smaller farming operations along the river are great places to cultivate it. The larger expanses of the plains make the work easier, but there are plenty of smaller parcels nestled among the bluffs, like this one.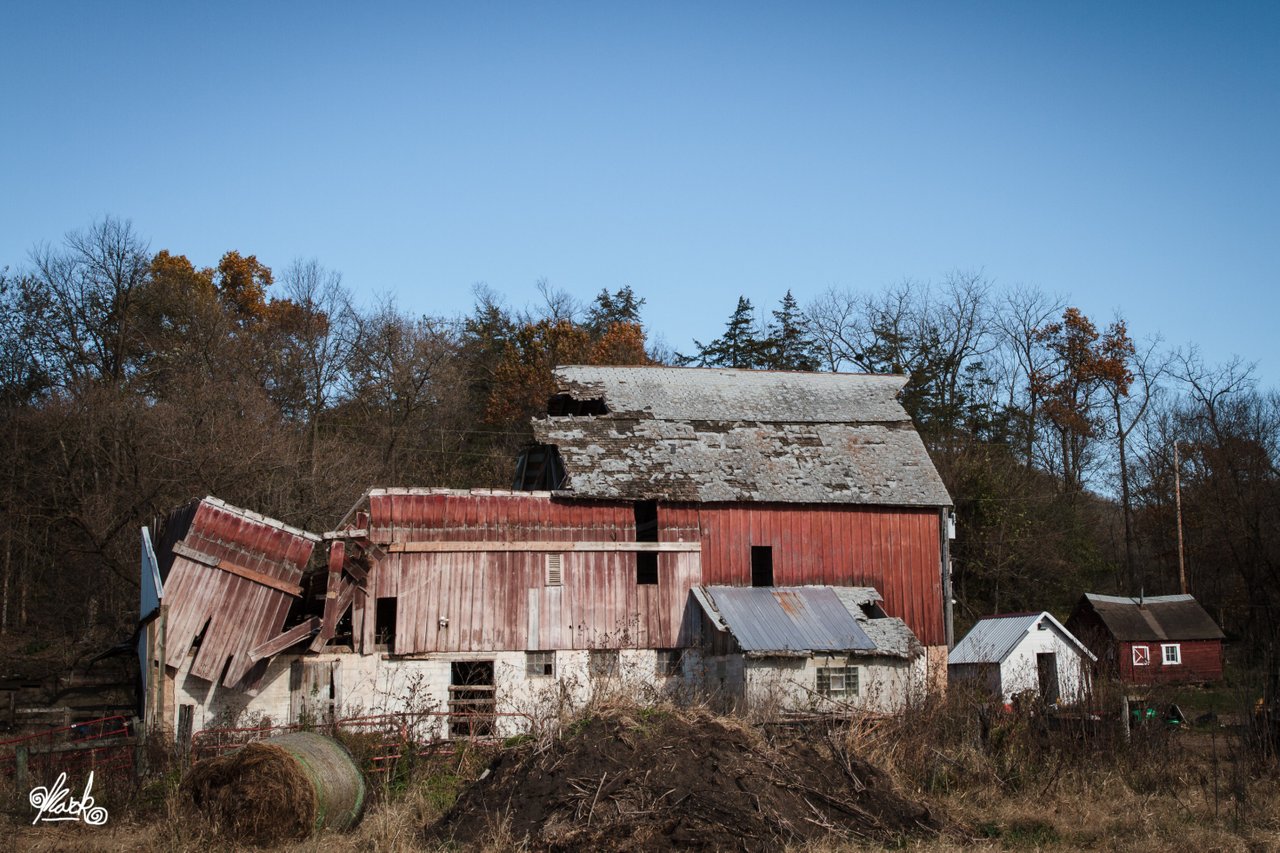 I huffed and I puffed...
Aside from views of corn, the little farms along the bluffs are great places to find old barns in various states of decay. Larger corporate farms aren't interested in these spots, because they're not as easy to farm and the bluffs offer additional protection from the winds that, up on the plain, tend to knock them flat. This one still looks like it may have been visited by the Big Bad Wolf.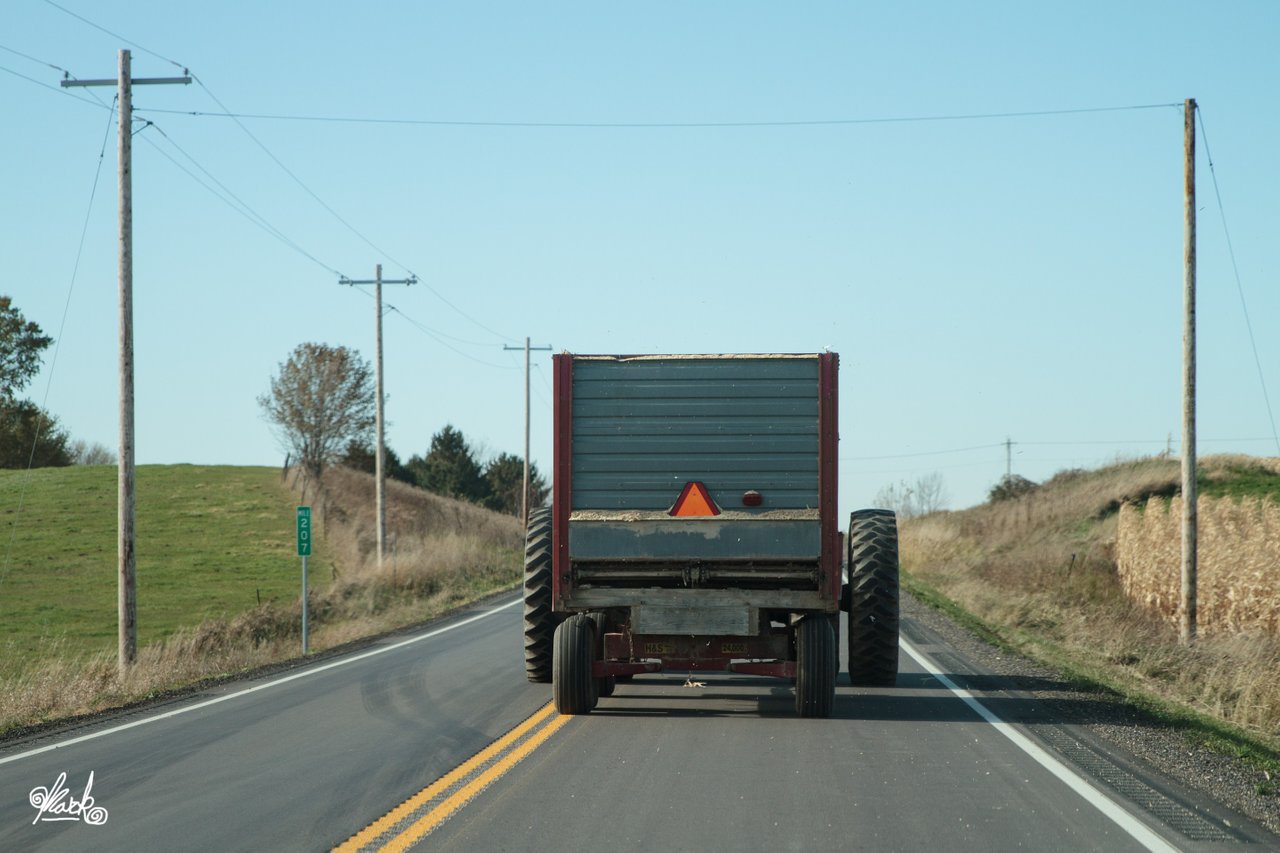 Drag Racer
Driving through farmland, you have to be prepared for situations like this. Most people are in a permanent state of hurriedness and can't stand it. Despite the double-yellow line, winding curves, and inability to see around the tractor, I had three people pass me and it. One of the vehicles, a large pickup truck, almost hit a motorcycle while passing.
As for myself, I picked up my camera and took a few photos. The tractor was only going about 20 mph and it was a straight spot.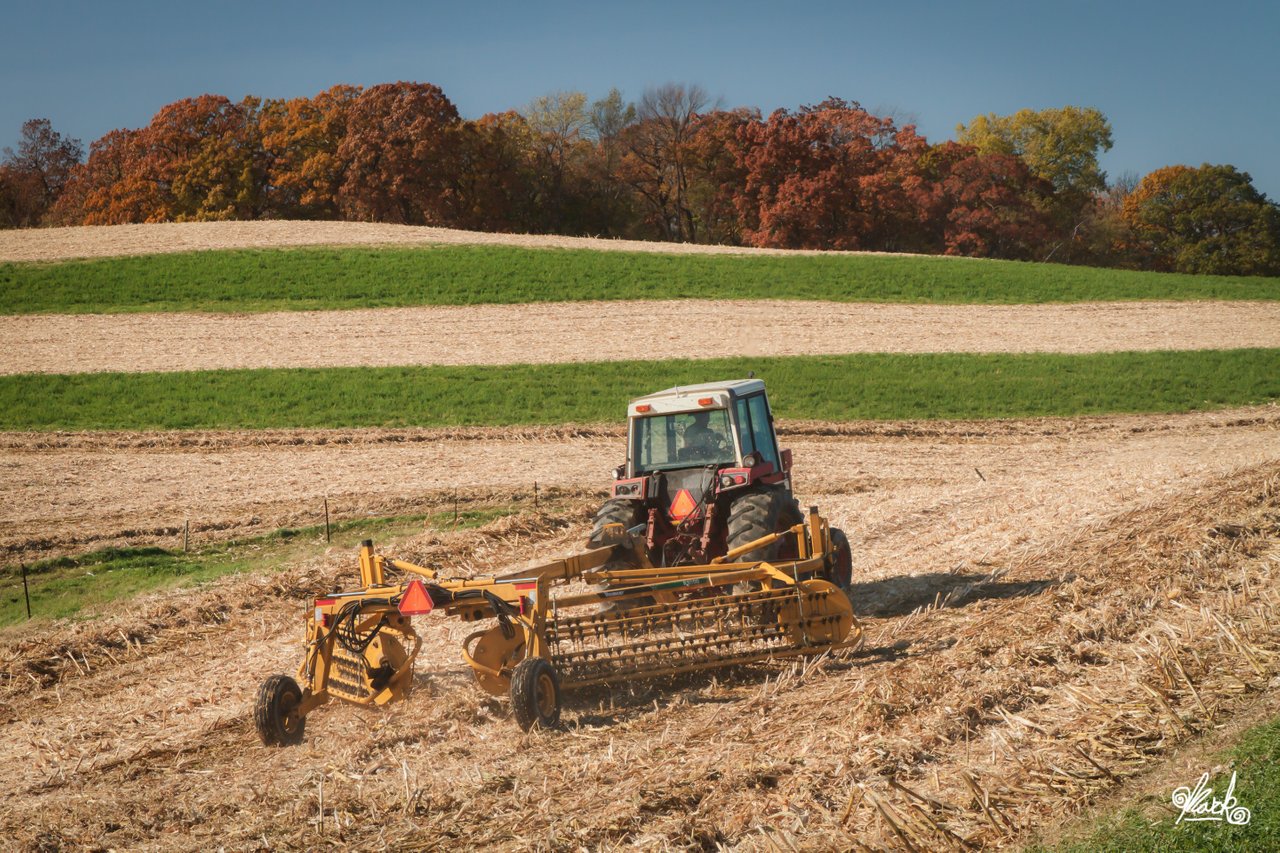 Tractor and Stripes
With just over a week before my new job begins, I definitely needed to get out and take some photos. Time will be a little more scarce after I start, although I'm sure I'll still find time to get out and take photos. With an income, I may even be able to replace the aging Canon EOS 7D at long last. Time will tell!
Thank you for taking a look! If you enjoy my work, please click the upvote button. Comments are also greatly appreciated.