Howdy,
It was a bit of a lonely Halloween, but that's alright. My new job starts Monday, so I decided to stay in Mankato. Even though I wasn't going to have trick-or-treaters or anyone to see my "artwork," I grabbed a small pumpkin at the grocery store for a little photography fun. Here are the results!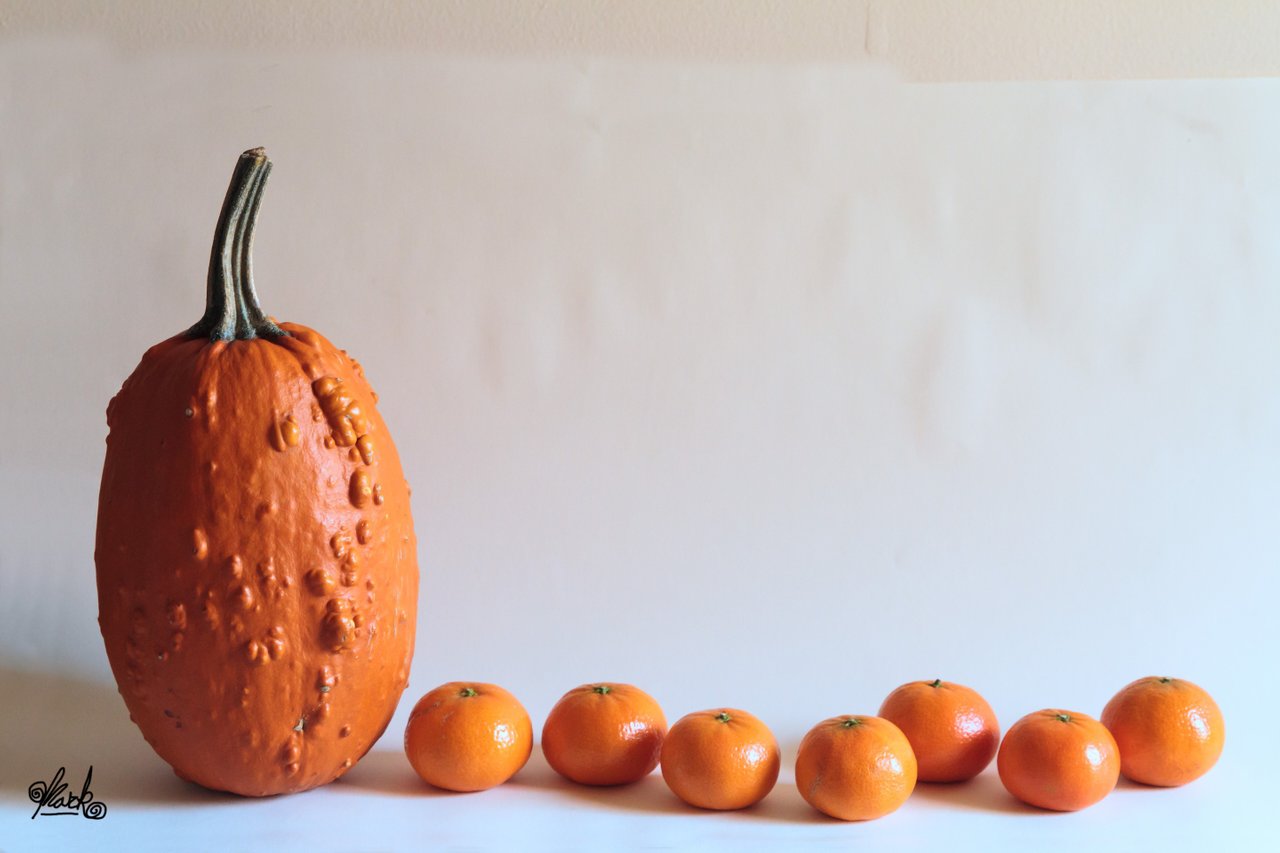 Awww... Isn't that cute!
When I got home, I noticed the color was almost a perfect match for the mandarins I'd just purchased. I created a makeshift backdrop and used natural light coming from a side window, then set up a few different scenes. This one was the best of the bunch, although the "suckling piglets" version wasn't half bad.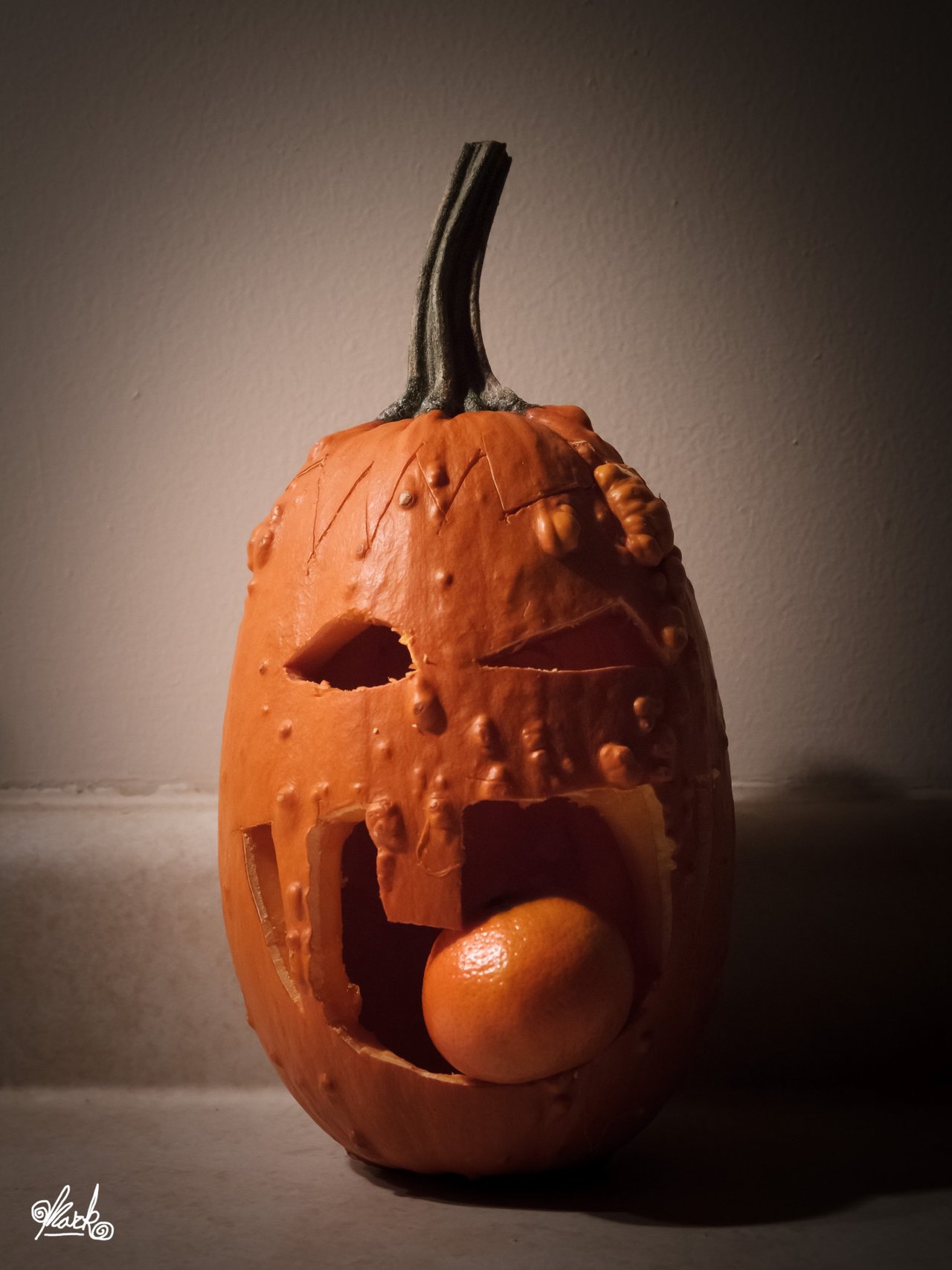 Oh, the horror!
Okay, maybe this one's not so cute!
Last year, I used a glow stick to light my pumpkin and liked the results enough to try again this year. This time, I was better prepared. I cracked the stick first, then used a wire cutter to cut a gash into one end. Snipping the opposite end allowed enough airflow to evacuate the green, glowing liquid. I did still manage to get it all over my hands, but it's supposedly non-toxic and looked pretty cool!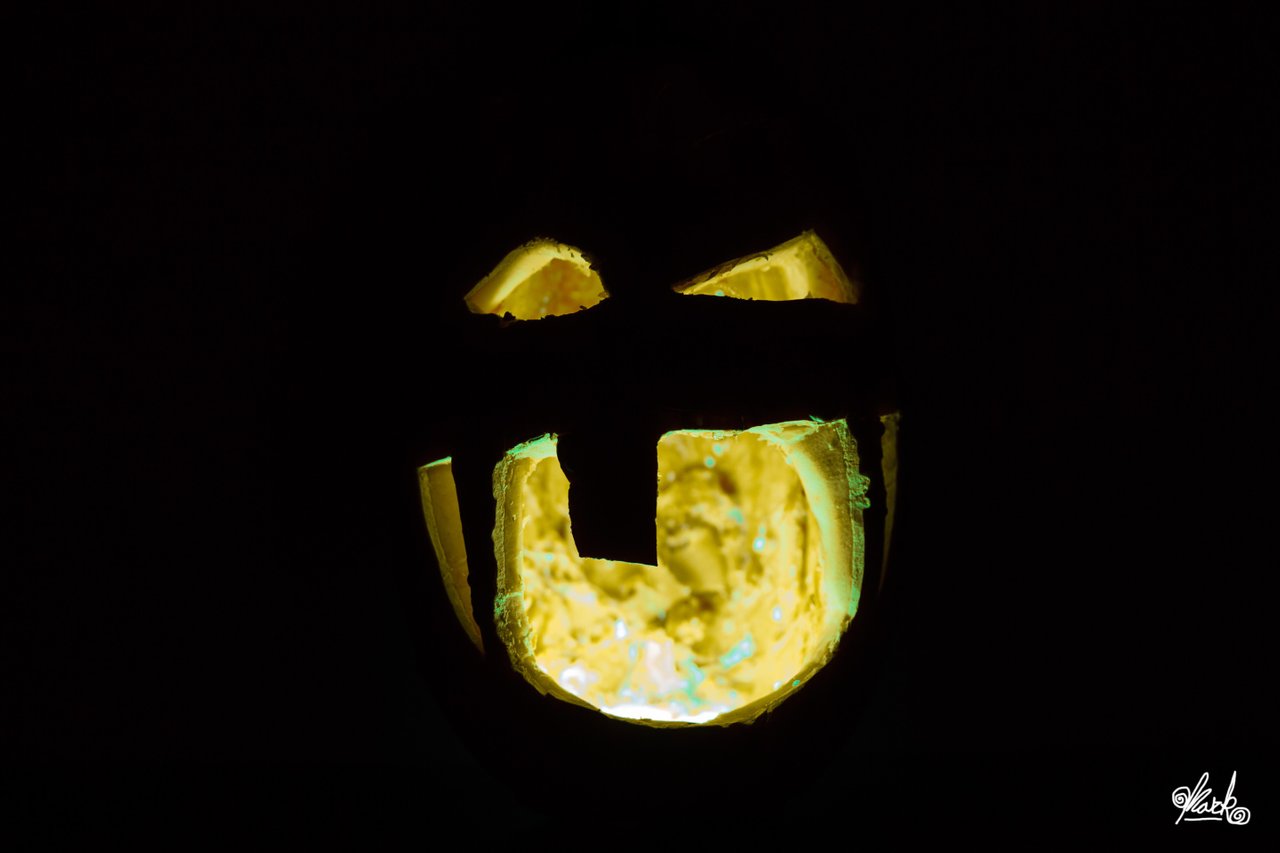 Ooohhh.. Scary!
The previous shot was taken with the lens wide open, so the innards are out of focus. To give you a better idea of what the glow stick liquid looks like, here's another one taken with a small aperture and a much longer exposure. I tipped and rotated the pumpkin for awhile to get the glowing ooze all over the back side. It looks pretty amazing as just a puddle of glow in the bottom too, though.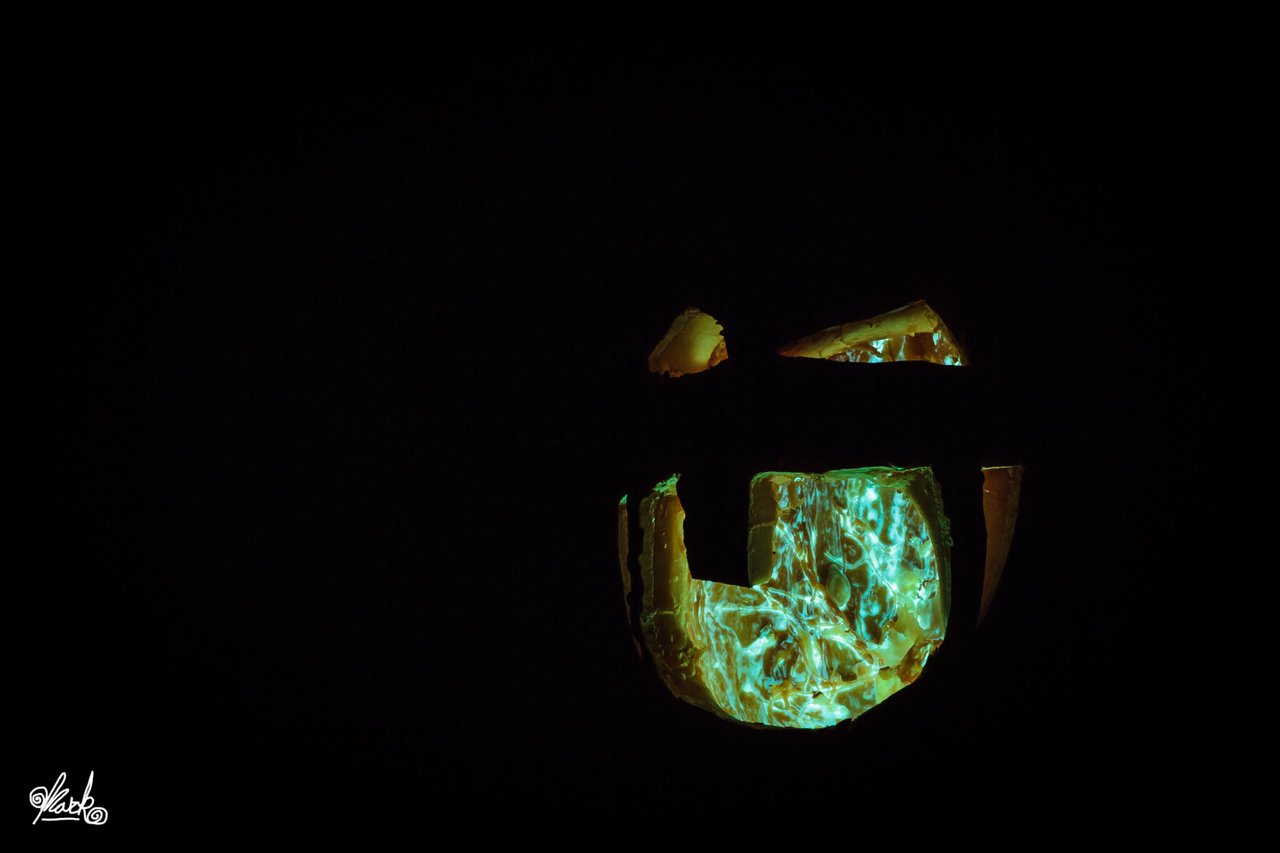 Magic?
Lastly, I don't usually post my charcoal drawing online. I haven't found a good way to photograph it, so that it captures the subtle gradients and richness that they have in person, yet.
However...
This year, I made my own Halloween cards to send to a few people. The prints came out even darker, so I'll have to look for a better place to get prints made in the future. Anyway, this is what I put on the cover. The original is eight by ten inches, but I resized it down to four by five for the cards.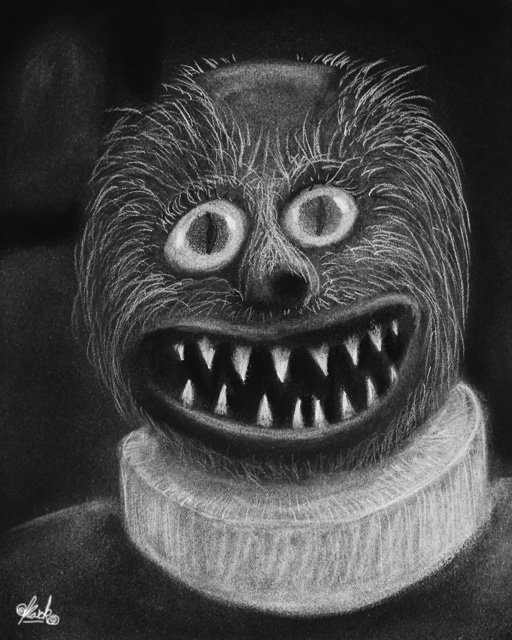 This was just a quick drawing for the card. I've got several similar "portraits" that I spent much more time on. My Cyclops is currently hanging between portraits of family members on the wall. If you don't look closely, it blends in as if it were just another family member! Most of my drawings tend to be night scenes with a dreamy feel to them. If I ever figure out how to reproduce them to my satisfaction digitally, I may share a few.
Thank you for taking a look! If you enjoy my work, please click the upvote button. Comments are also greatly appreciated.