Howdy,
The last few nights, I've headed out into the countryside in search of color and clouds. Finally finding this old barn again, I marked it on my vehicle GPS, and made the return trip twice in a row. This photo was taken on the first evening, about fifteen minutes after sundown, and I was able to capture some of the subtle color of the sky and bring out the smattering of clouds.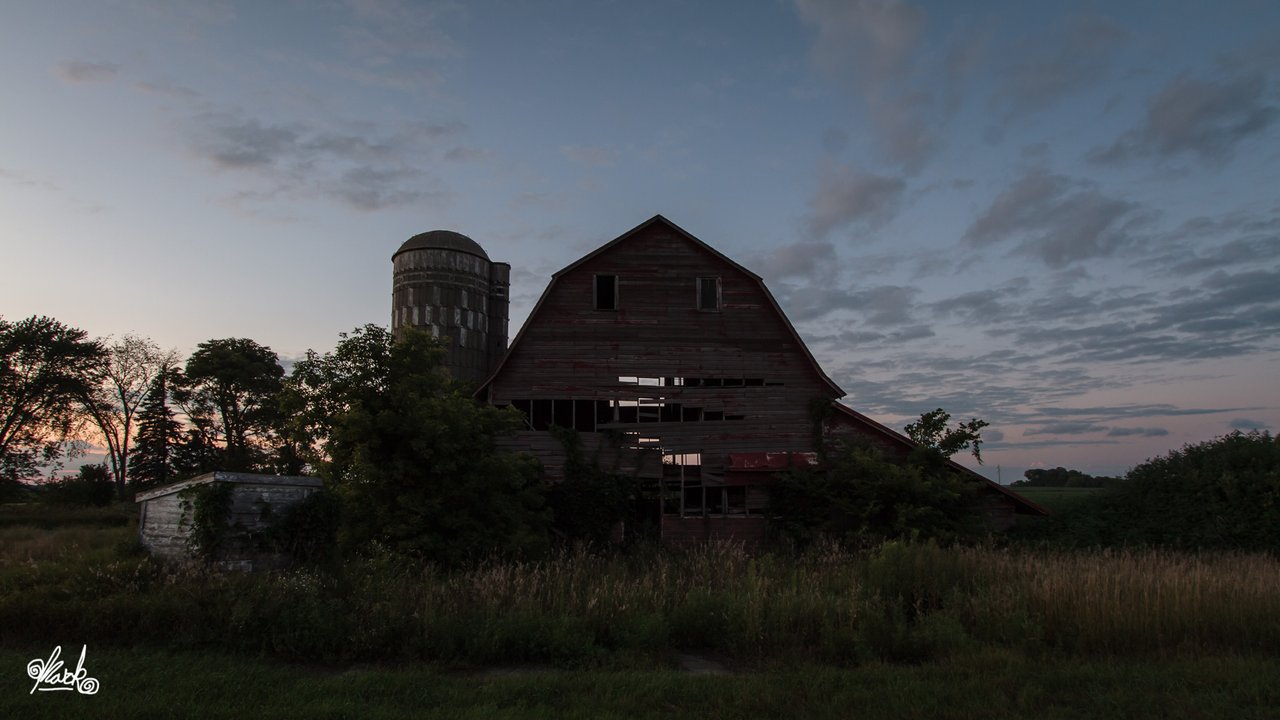 Missing a Piece or Two
I'd love to be able to get into the barn just before dawn, to capture the first rays of sunlight streaming through the interior. There's no way to tell to whom the barn belongs and it would probably be a little dangerous to enter. It did survive the heavy winter snows that collapsed many other structures last winter.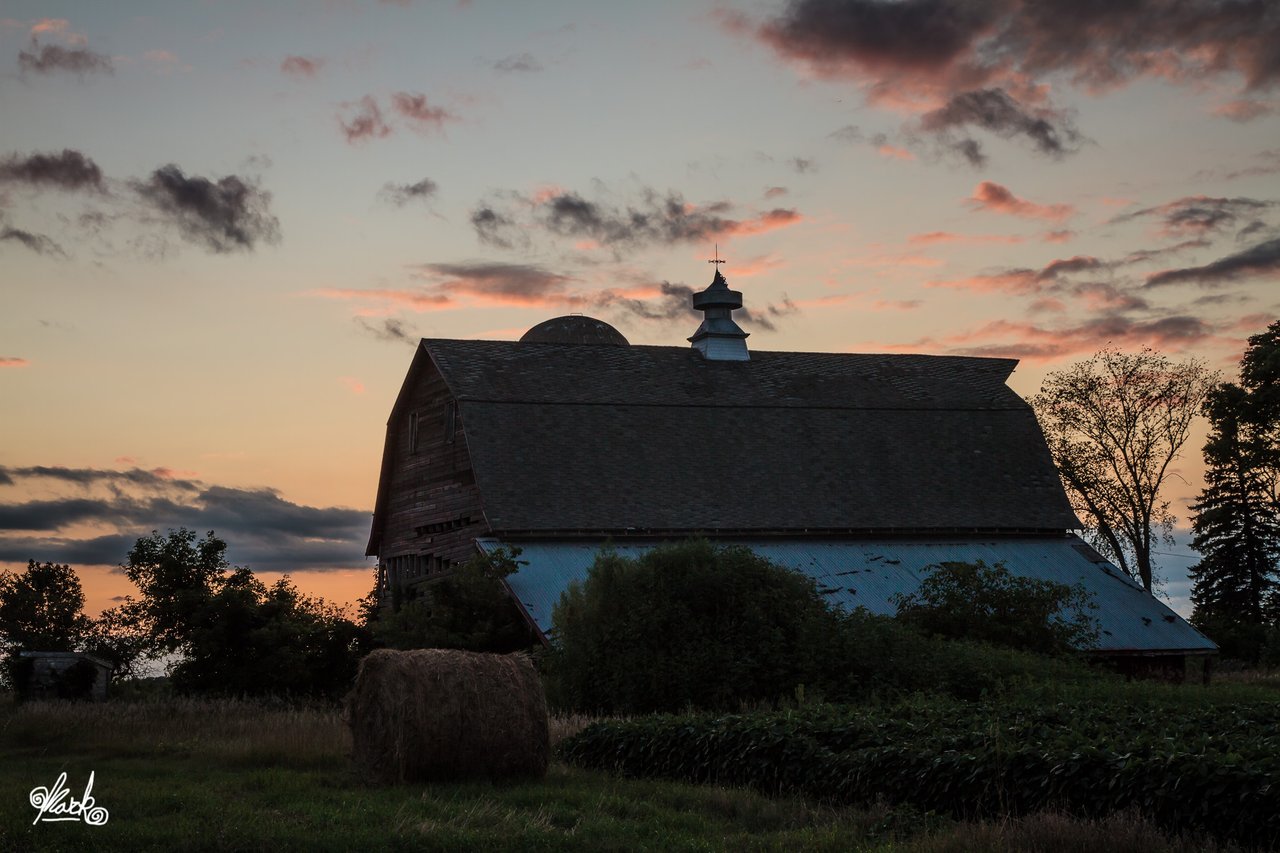 Bumpy Barn?
Last night, I headed back to the same spot. Before heading to the barn, however, I found the little school house again. There was another photographer there! That's something I did not expect to see. There's almost never anyone out in these spots in the evening.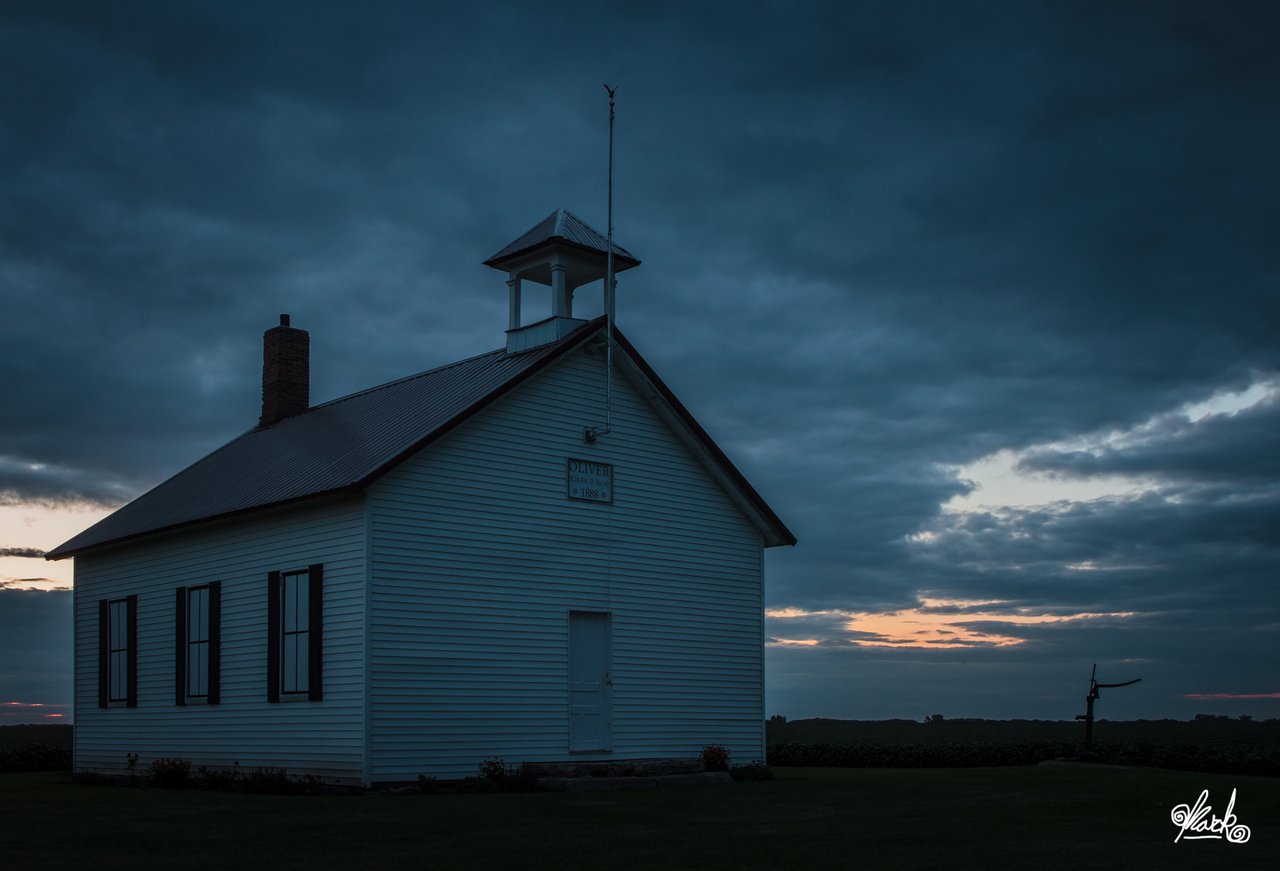 Lernin's Done
This time, using a tripod, I was able to get some nice, crisp photos. The sign is even fully legible this time. As it turns out, the building is a school house.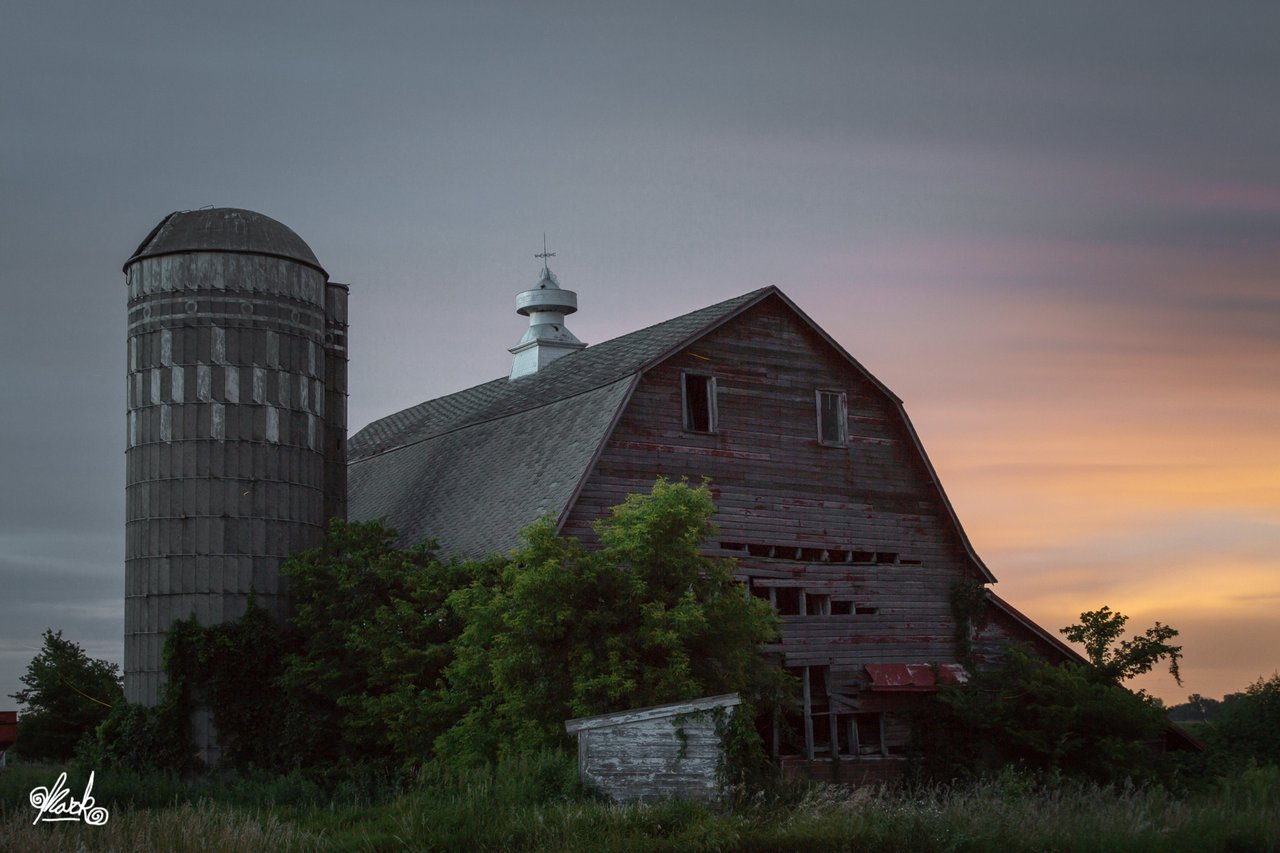 Backwards Sunset
This is actually three images stacked on top of each other, for a total exposure time of about ten minutes. The orange sky on the right side (in the east) is actually the light from the city of Mankato, where I currently live. If you look closely, you can also see a few fireflies that decided to add their artistic touch to the photo.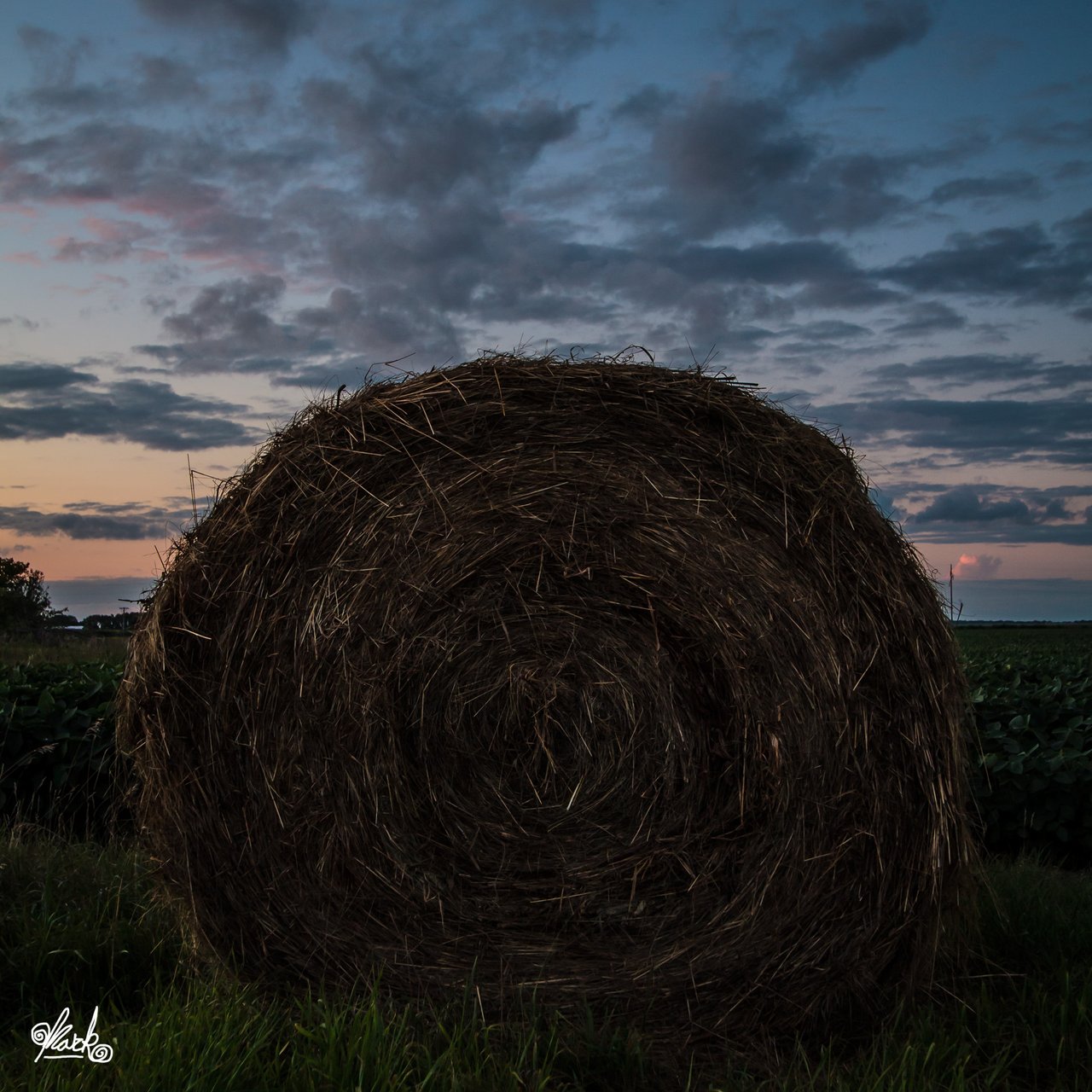 Very Heavy Tumbleweed
I'll be off to Rochester for the weekend, again, for an interview and to take care of the brown hound dog. We'll see if I find any interesting photos on the way...
Thank you for taking a look! If you enjoy my work, please click the upvote button. Comments are also greatly appreciated.