Howdy,
It was Pickwick Mill Day in Pickwick, MN last Saturday and I had heard that the equipment would be hooked upand running. Apparently, that was only for a demonstration, which I didn't get get to see. Oh well, though! Maybe next time.
I got to the mill around 2:00 and found the roadway full of cars parked on the shoulder, what there was of a shoulder. Surprisingly, though, most of the people were out front enjoying demonstrations of blacksmithing, spinning, and grain separation. I headed into the mill, this time armed with a tripod.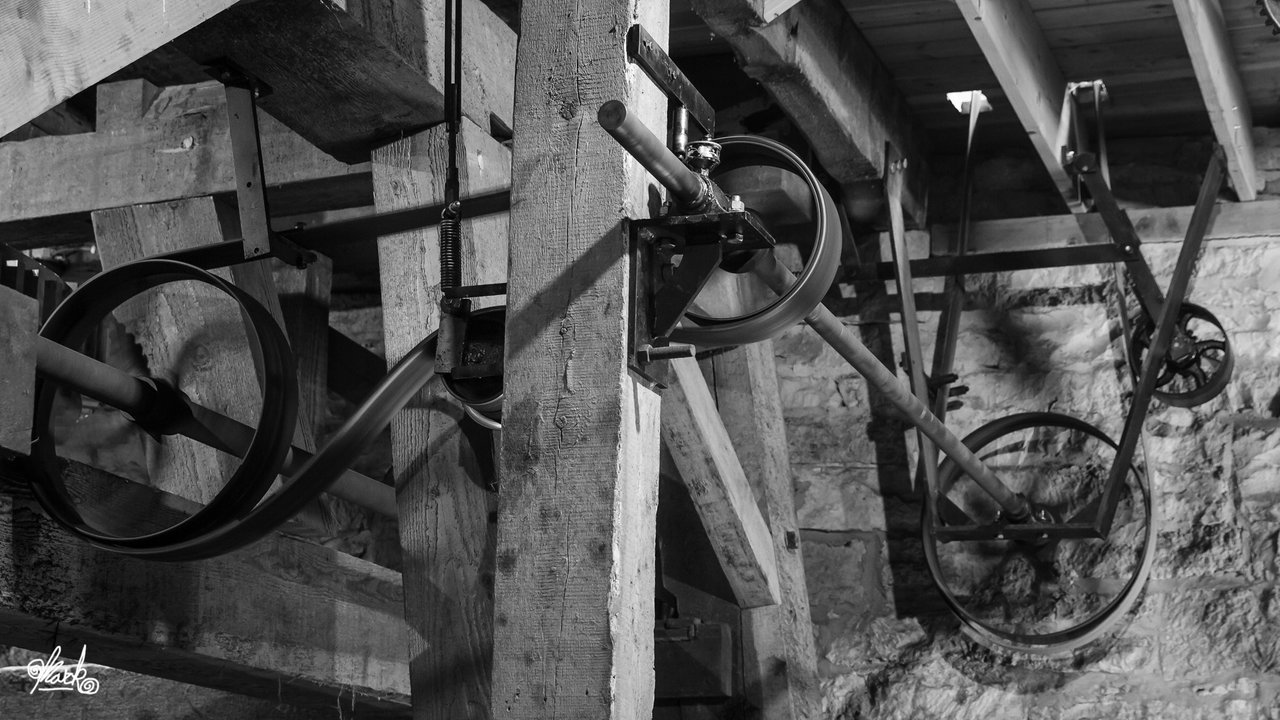 Motion Blur
While the equipment wasn't hooked up, this bear and belt network is always up and running. This is where the waterwheel's axle comes into the building and supplies power to the system.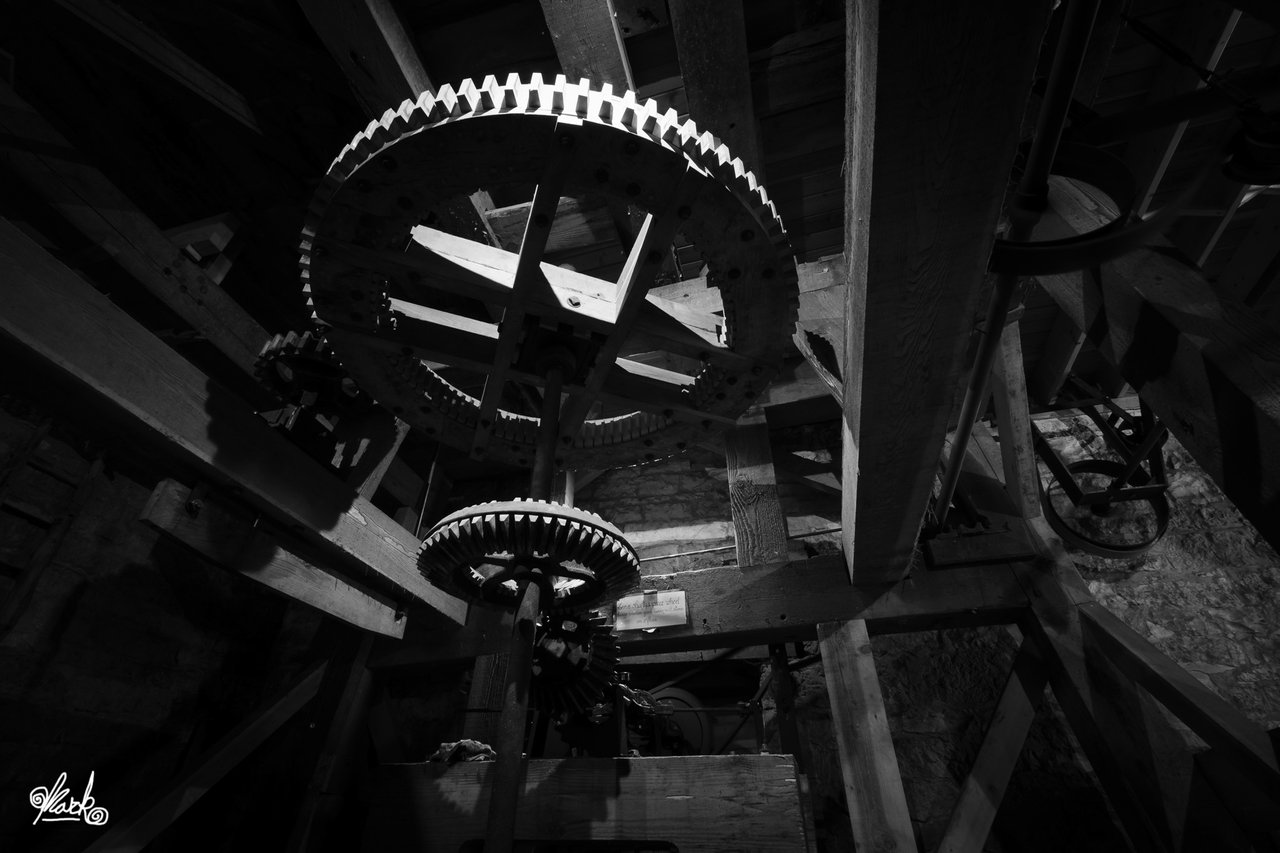 Wooden Gears
These huge gears are actually made of wood. The largest one is at least six feet in diameter! I managed to get my camera and tripod through the wooden beams and into position to get this wide-angle shot looking up at them.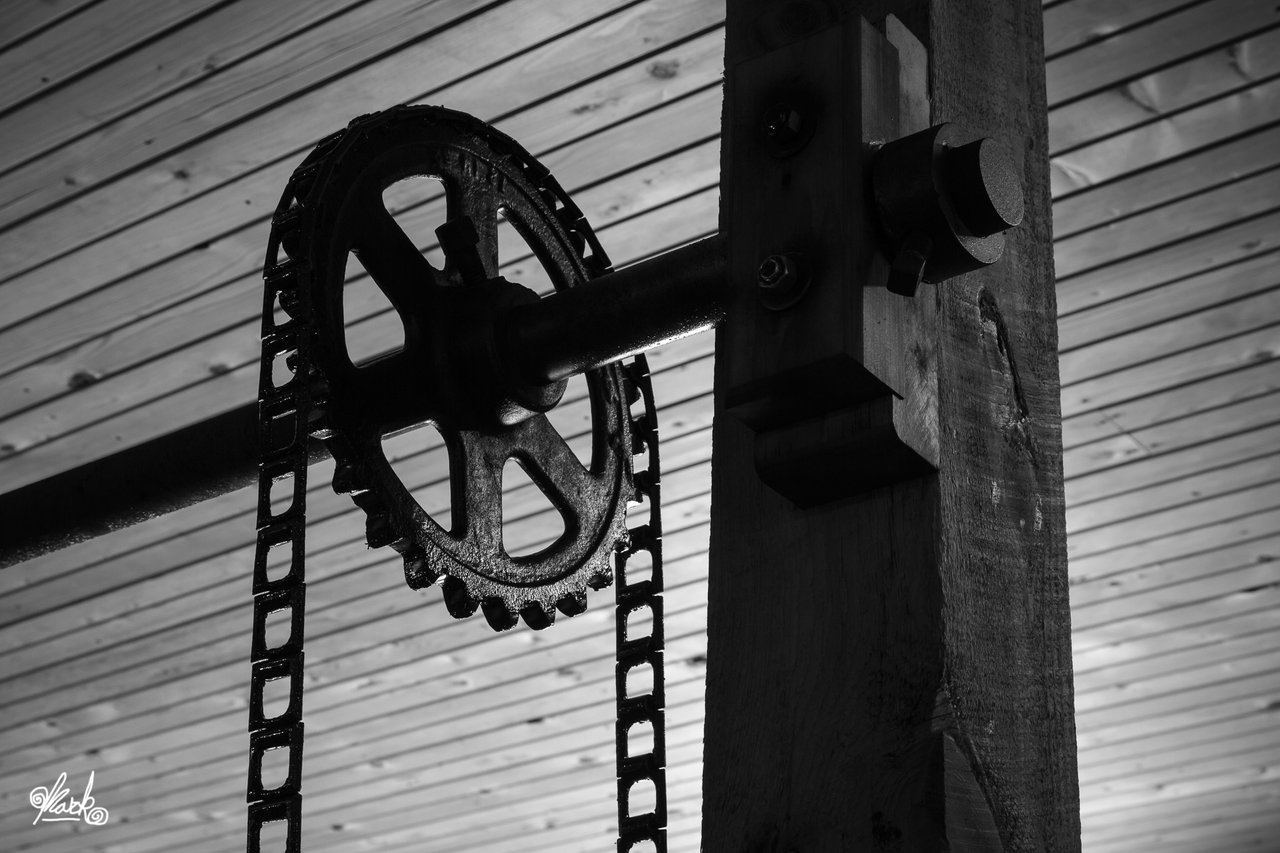 Bike Chain XXXXL
The above photo shows how power is transferred to upper stories of the mill. The chain connected to this gear goes straight down, through a gap in the floor boards, to the drive shaft below. A gear below can be moved into place to connect this axle to the network, when needed.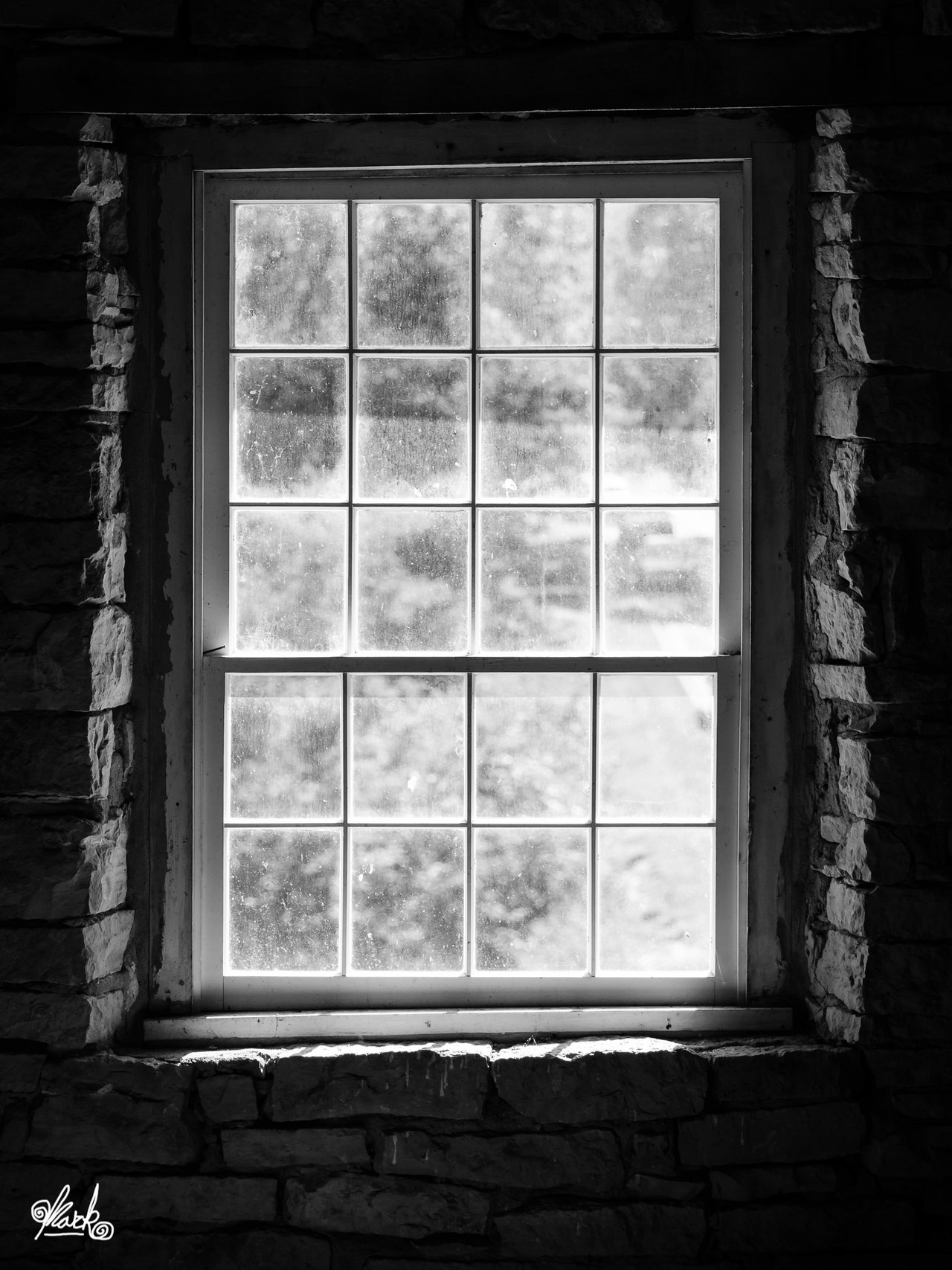 Natural Lighting
In the 1800's, natural light was the only light available in these mills. Dust is a major problem and the reason so few of these mills remain today. The dust can catch fire and will actually explode. For that reason, gas lamps and candles couldn't be safely used.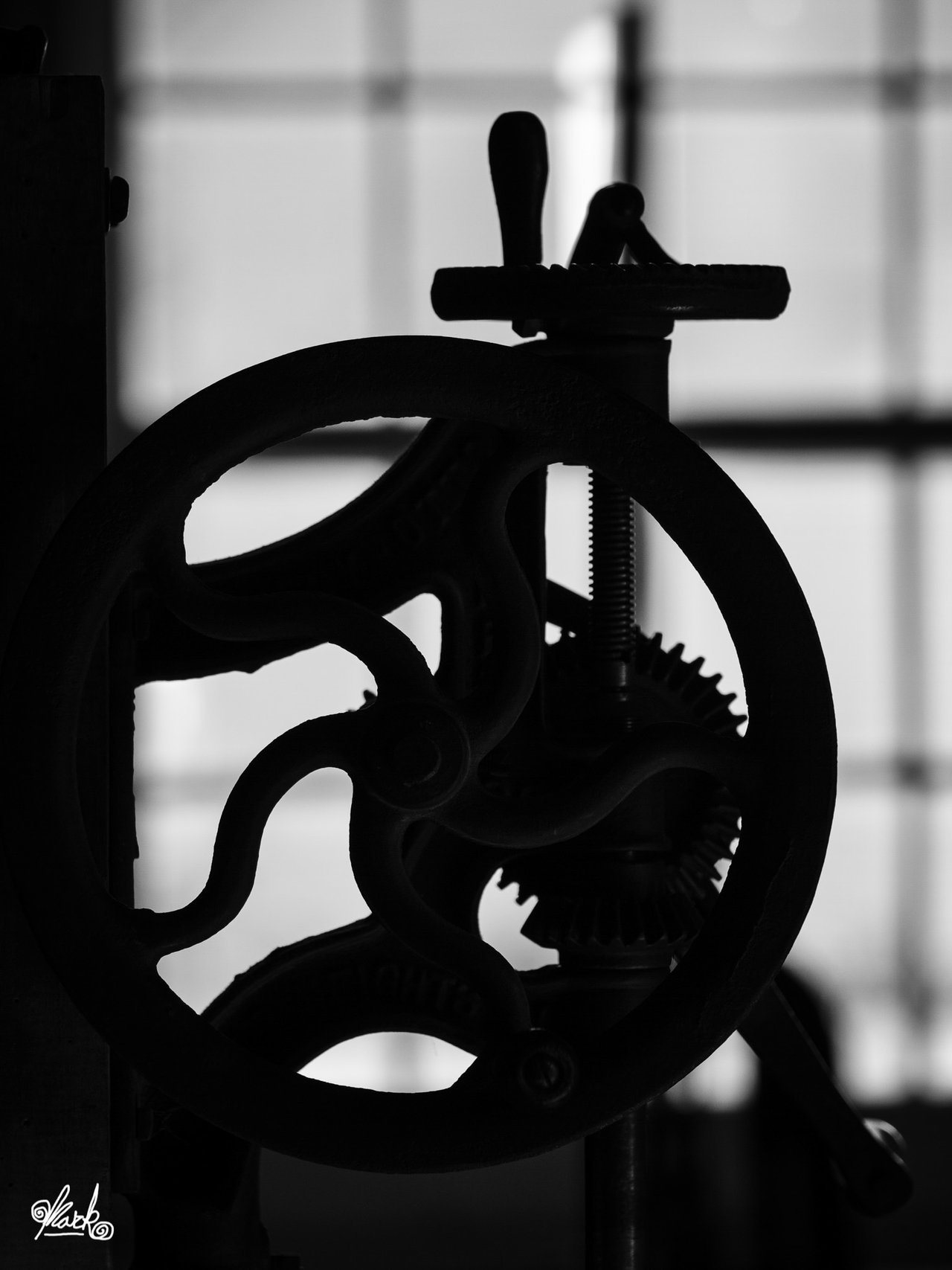 For Cranky People
In addition to the water-powered equipment, there are quite a few hand-powered devices around the mill. I'm not sure what this one was used for, but it was in a great spot for a photo.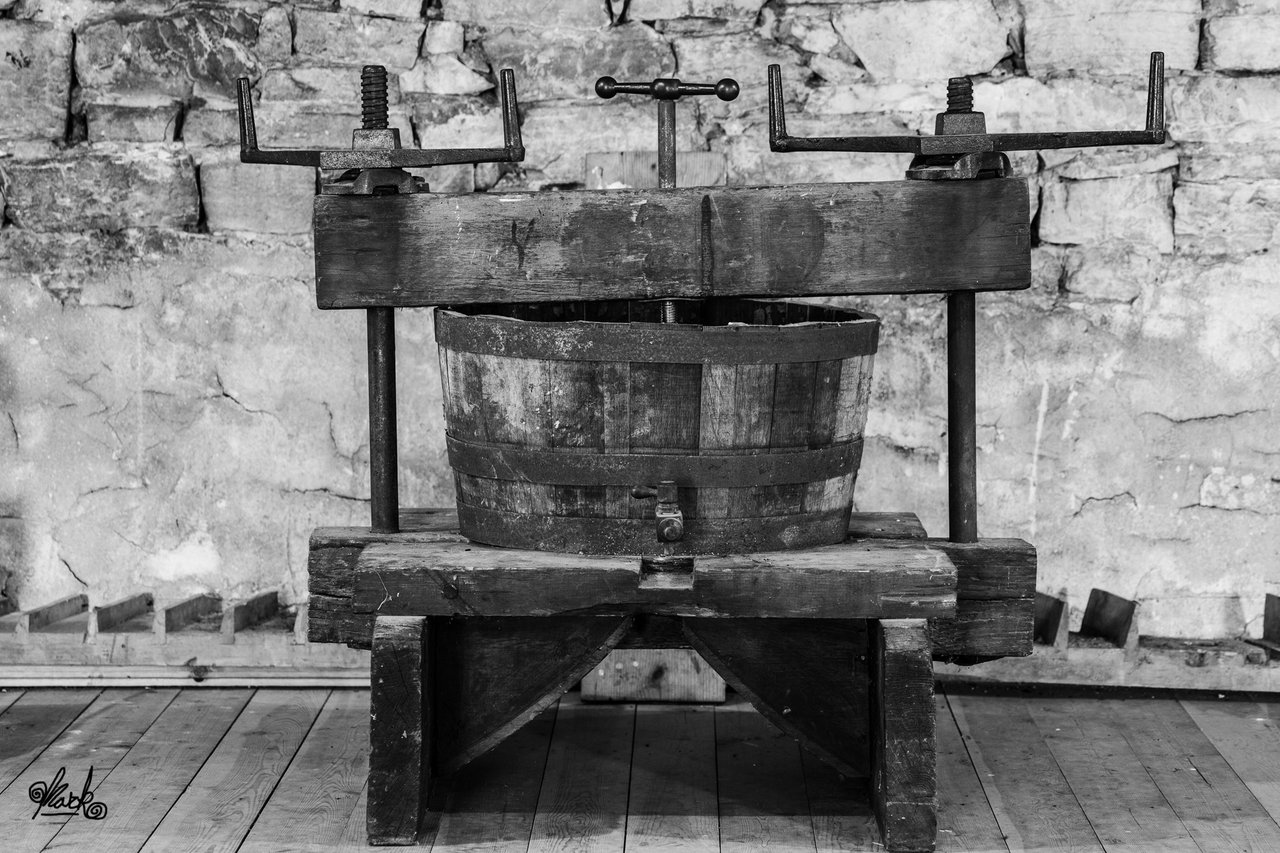 Used to Squish Stuff
This is obviously some sort of press. As to what was pressed in it, who can say? The mill primarily ground wheat and grains for human consumption and, in its later years, produced animal feed. According to one of the people I spoke with, the mill produced over a hundred pounds of flour each day during the US Civil War. This grain was sent to the Union Army to feed the soldiers.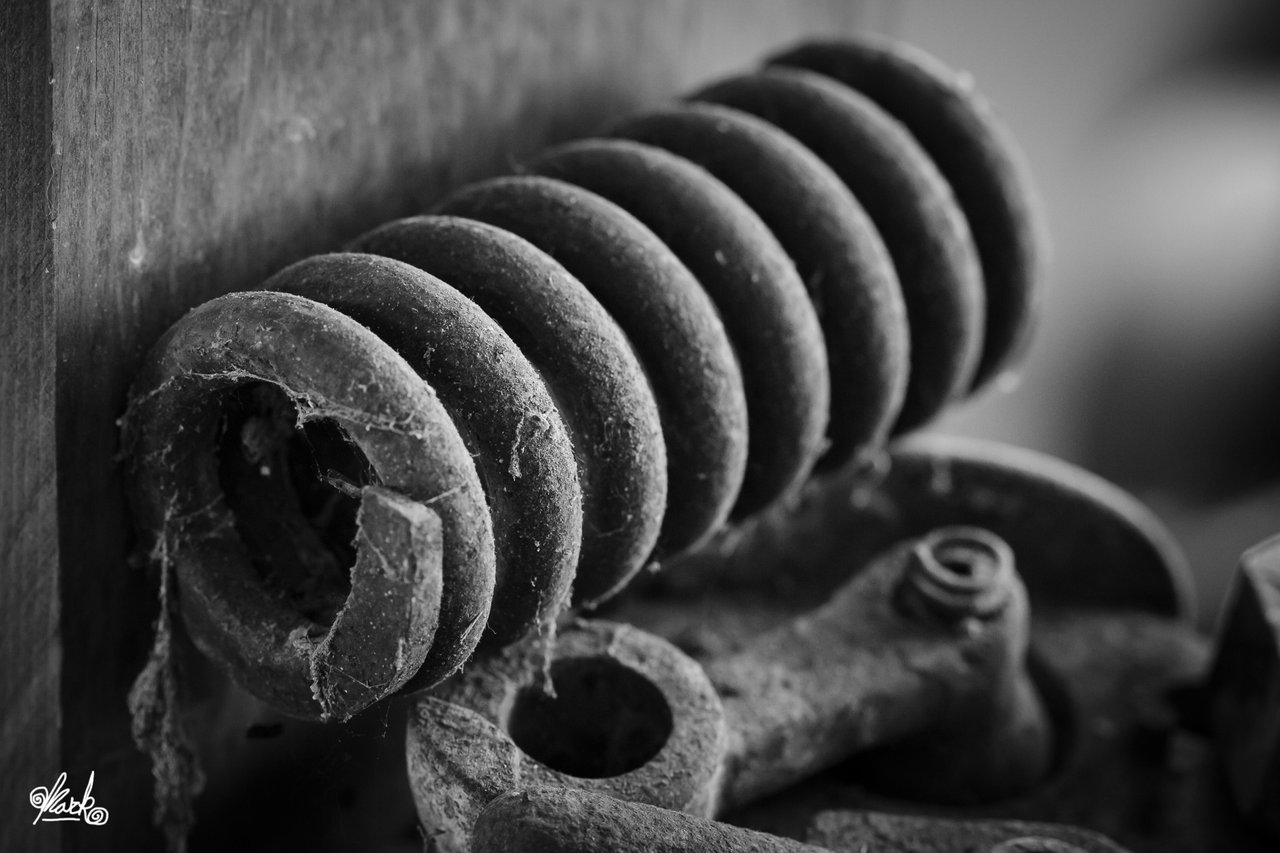 Likely Discontinued Parts
There are also some miscellaneous parts and broken pieces, lying unnoticed in the corners where they may have been carelessly tossed and left.
While I didn't get to see the equipment demonstrations, I did manage to take a short video of one of the gears where the waterwheel comes in. I have turned it into a looping GIF file. It's not perfect, but it's close!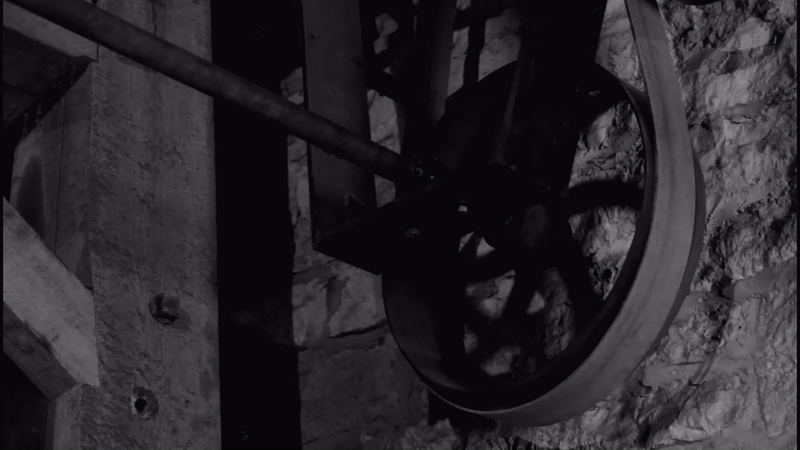 It Mooooves!
Thank you for taking a look! If you enjoy my work, please click the upvote button. Comments are also greatly appreciated.