'Ramada' is famous chain of hotels, having presence all around the world. They are basically star hotels. According to wiki they have around 800 hotels in 63 countries, thats an amazing number in terms of presence around the globe. One such is available in Alleppey, facing the back waters.
Took these photos while going for boat ride during the sunset. Caught the glimpse of Sunset and Ramada in one frame!
Back waters of Alleppey are unique and must-have once in a lifetime experience. Alleppey is blessed with nice beaches, abundant backwaters, island and of course house boats!
Now enjoy the sunset!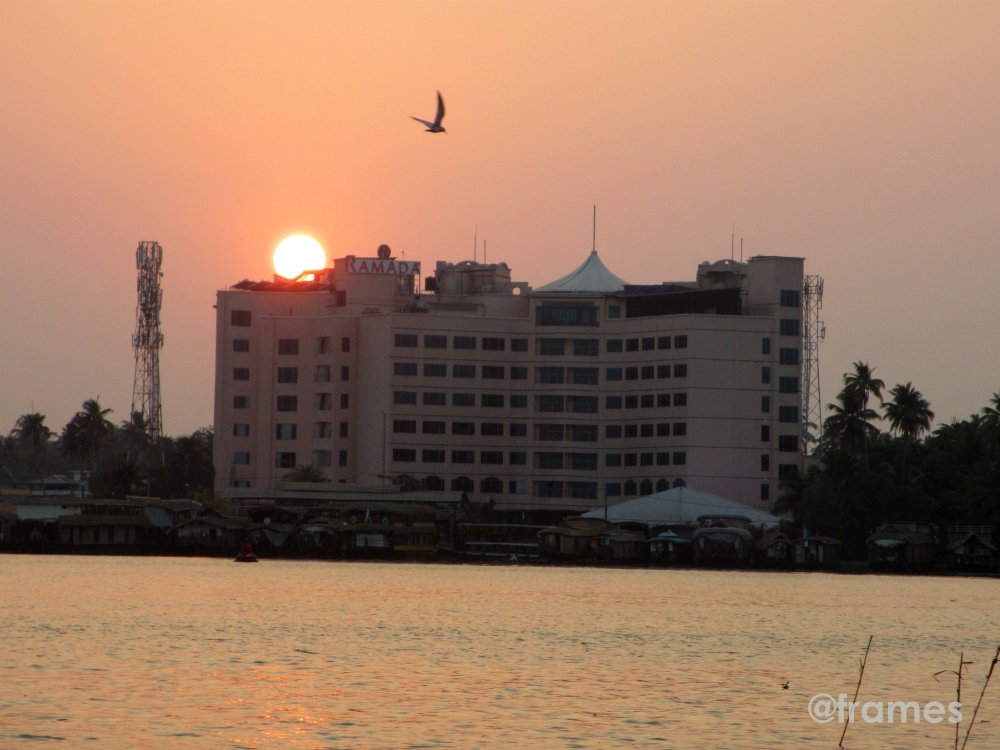 At further distance..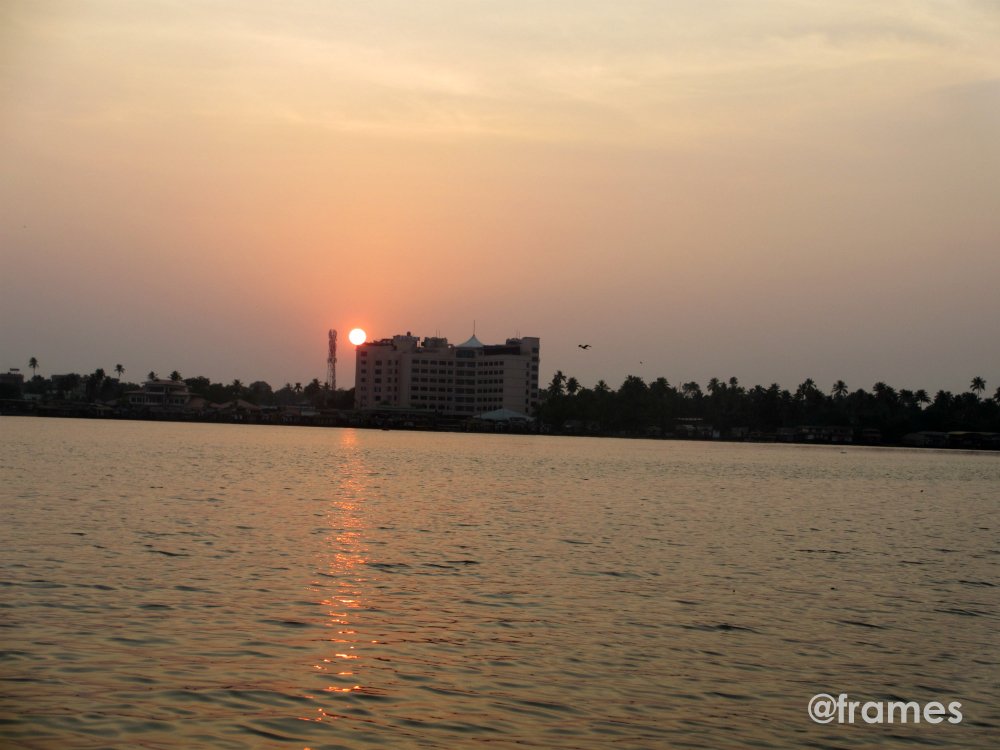 Further more distance..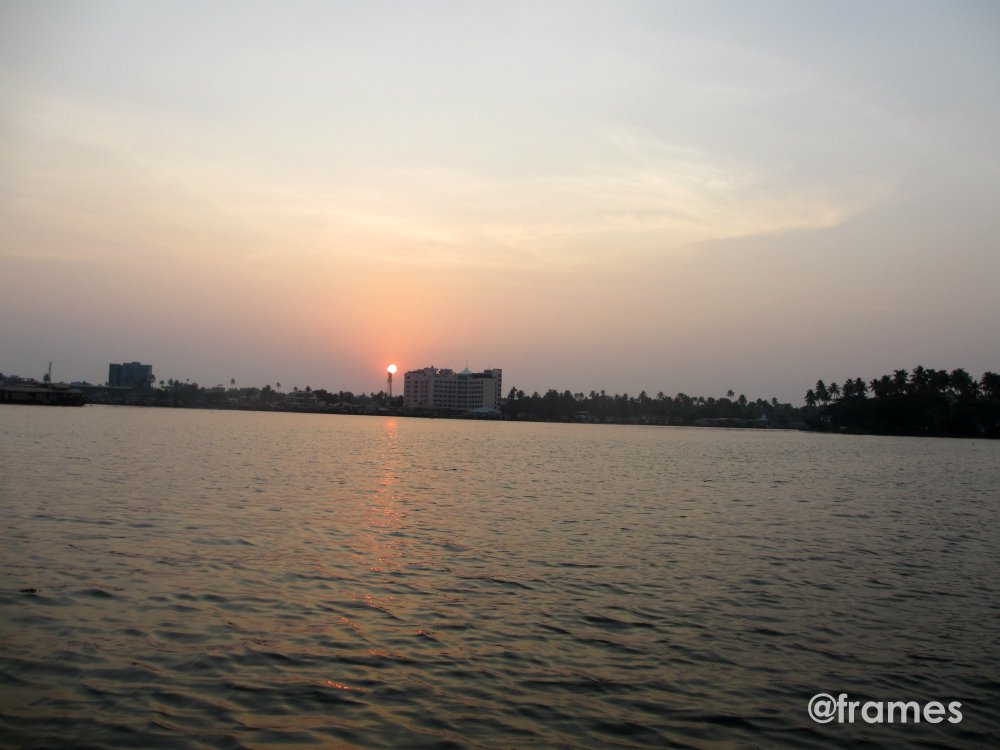 A triple zoom level ! Enjoy the view of endless waters and clear orange-lit sky!