The below is the photo of neatly arranged table cutlery. This is shot during our recent trip to the holiday resort in Kerala, India.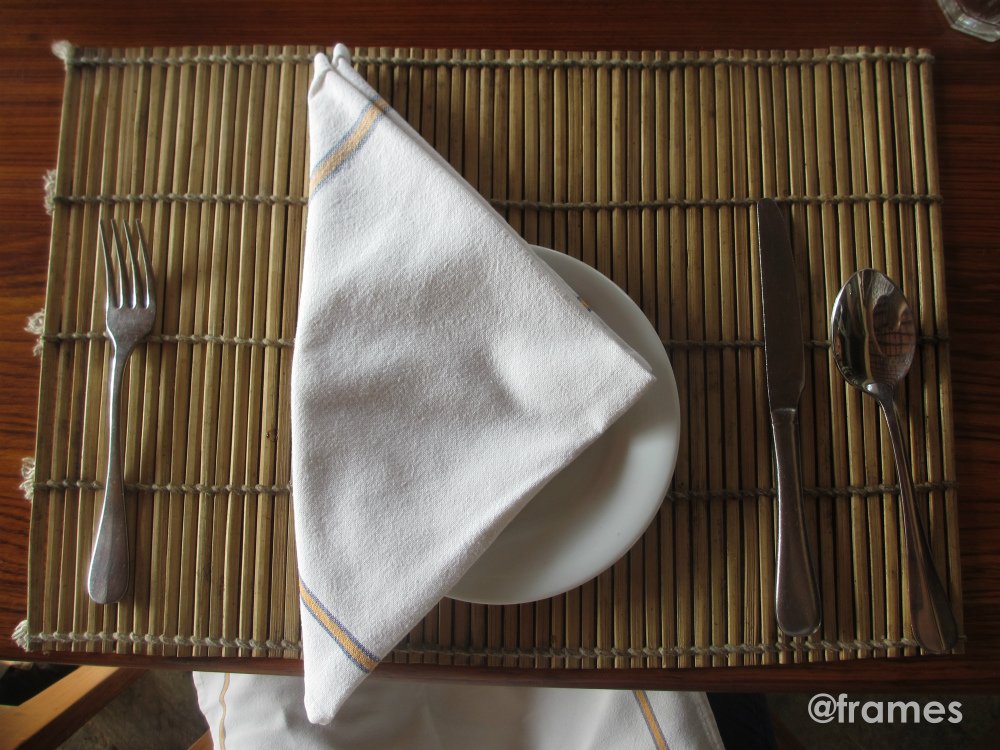 When hitting out to restaurants, taste of the food is one thing and other thing is the presentation. Ambiance, hospitality, hygiene plays major role which decides whether we would visit the place again or not.
This place was awesome, superb and neatly maintained.