Hi my dear Friends... While driving on one of our city roads, my eyes fell on this much beautiful tree, with lots of red color flowers!!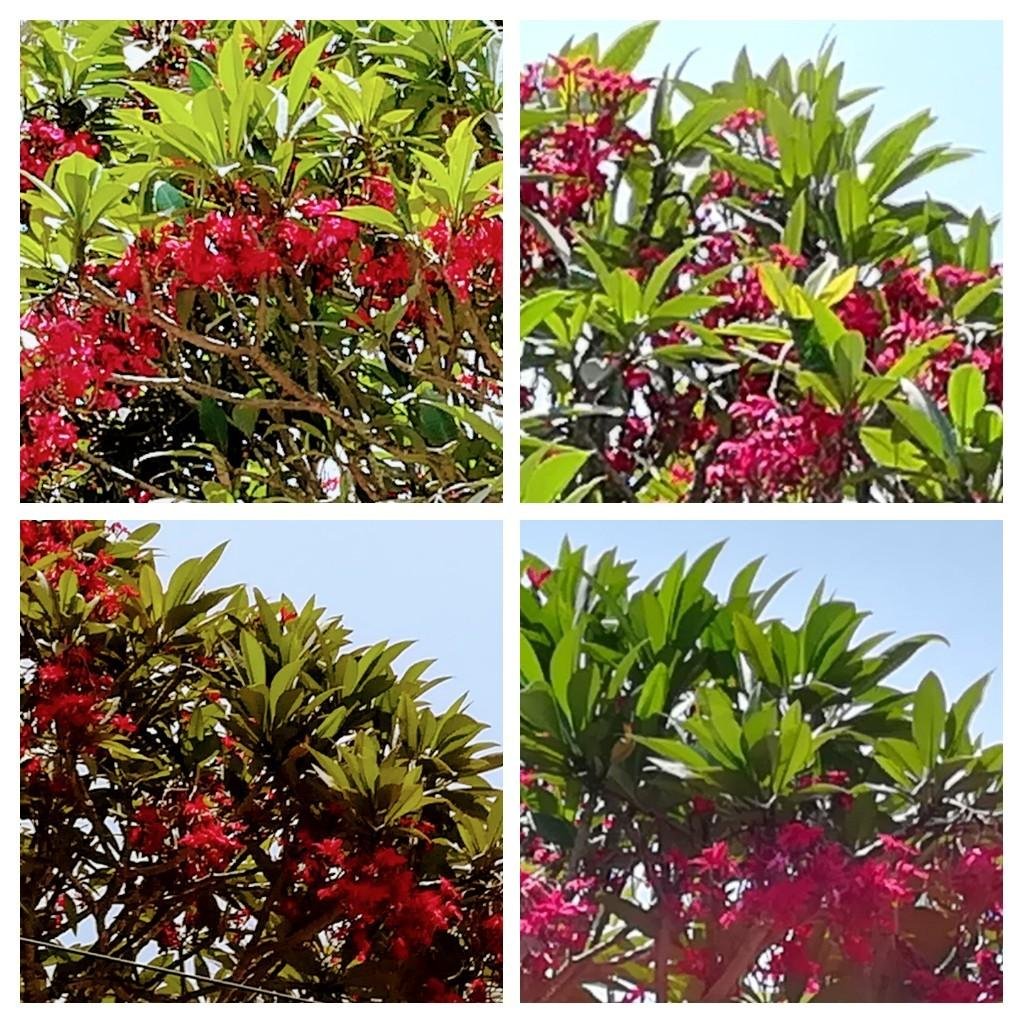 That compound was high above from the road and I had to focus the sky too along with this tree!...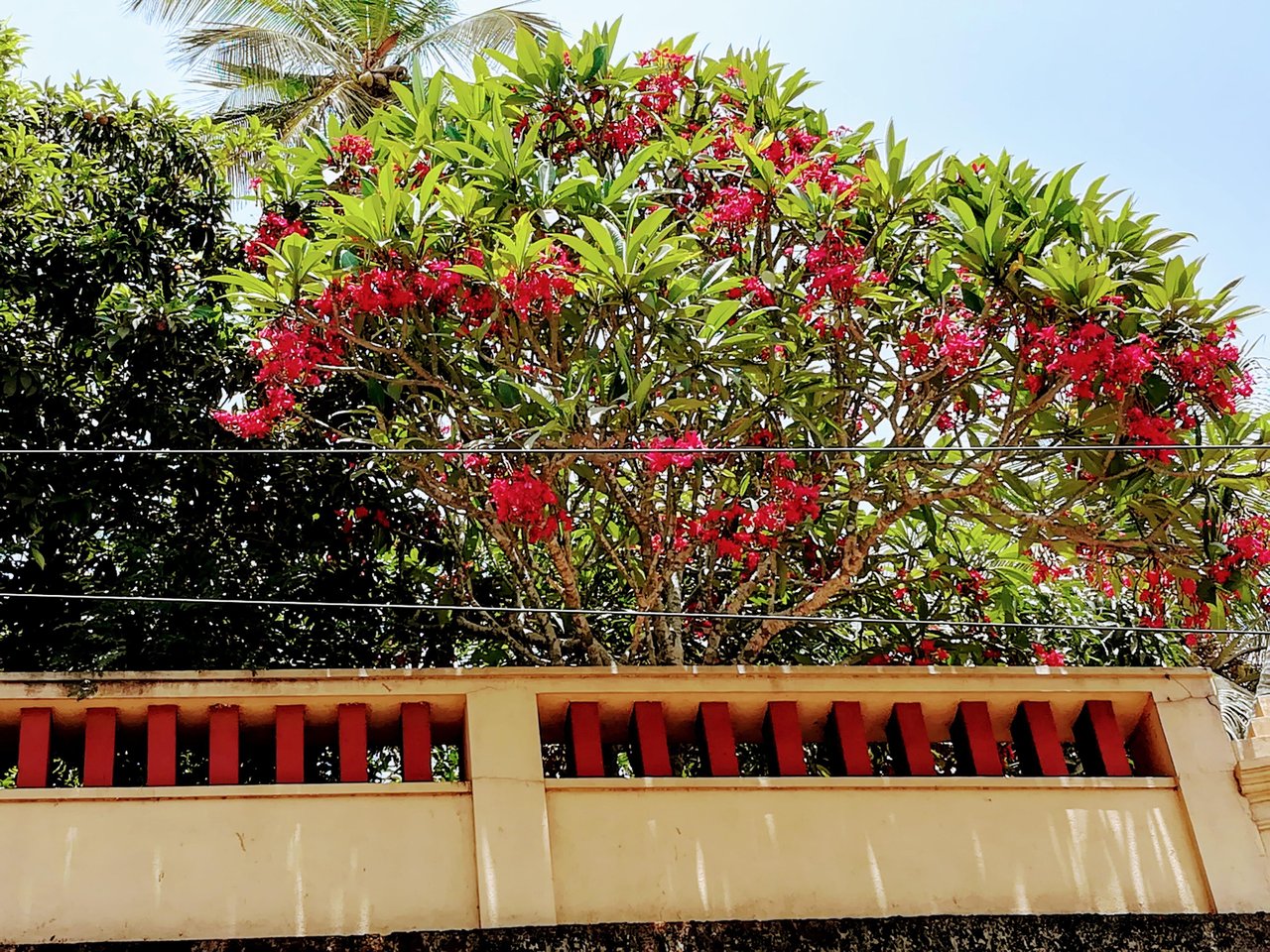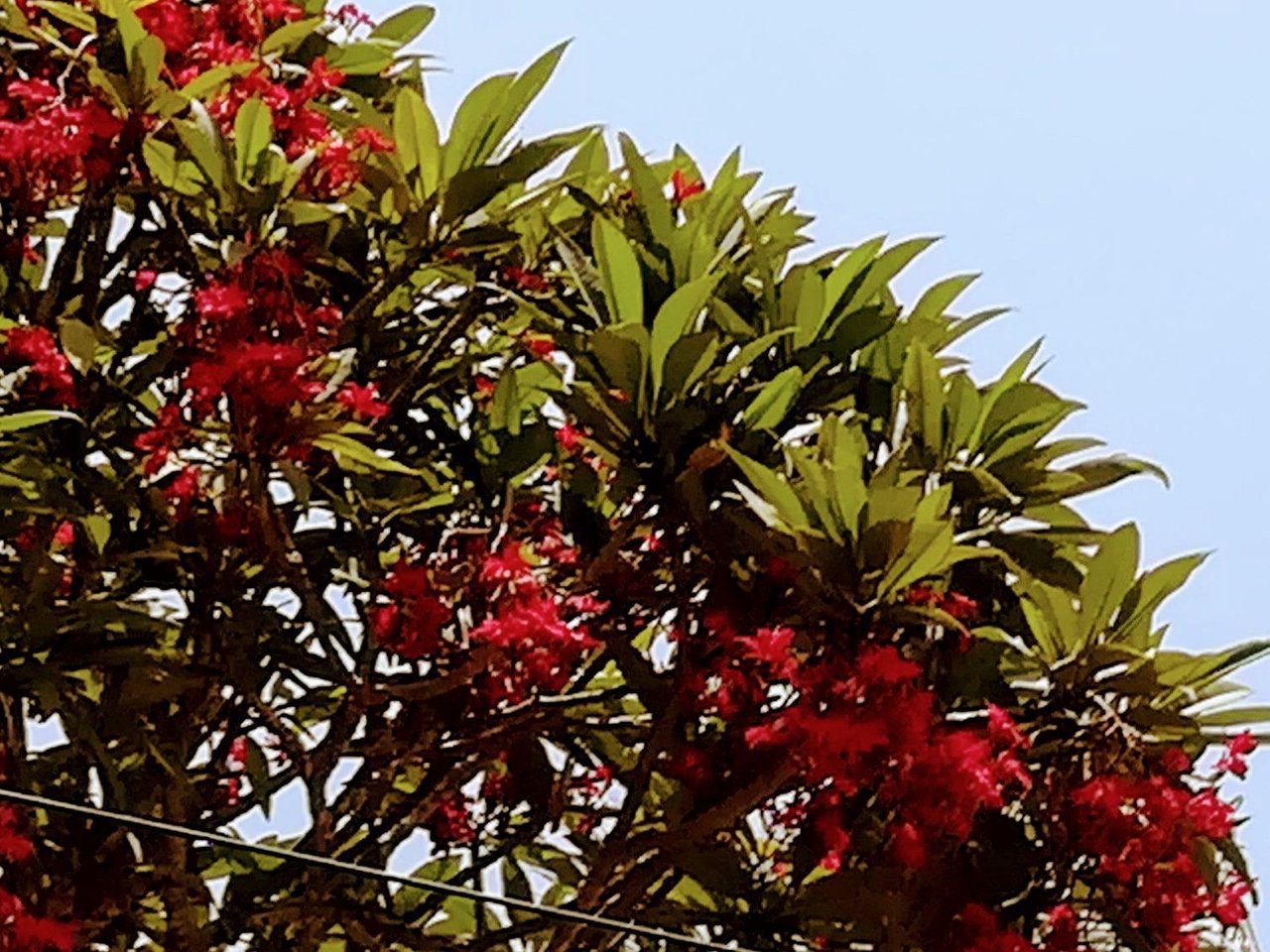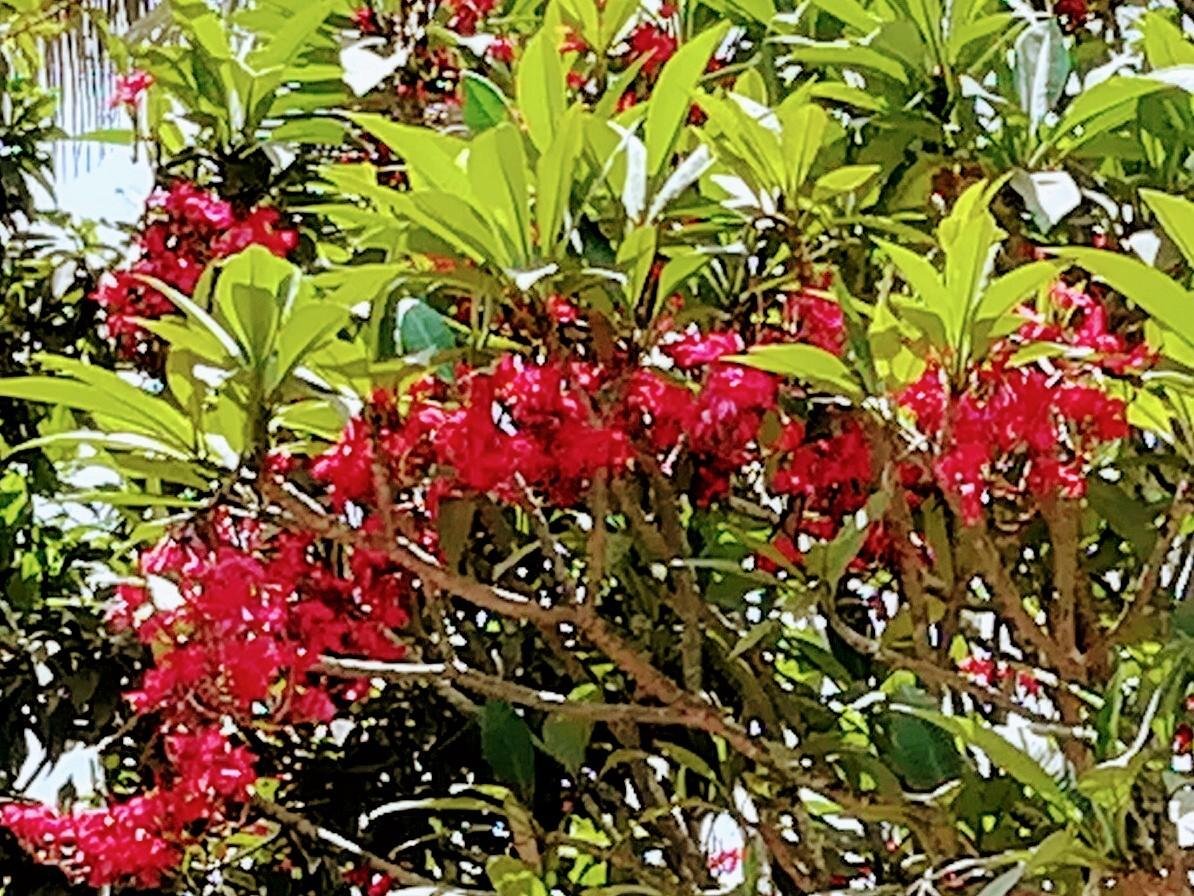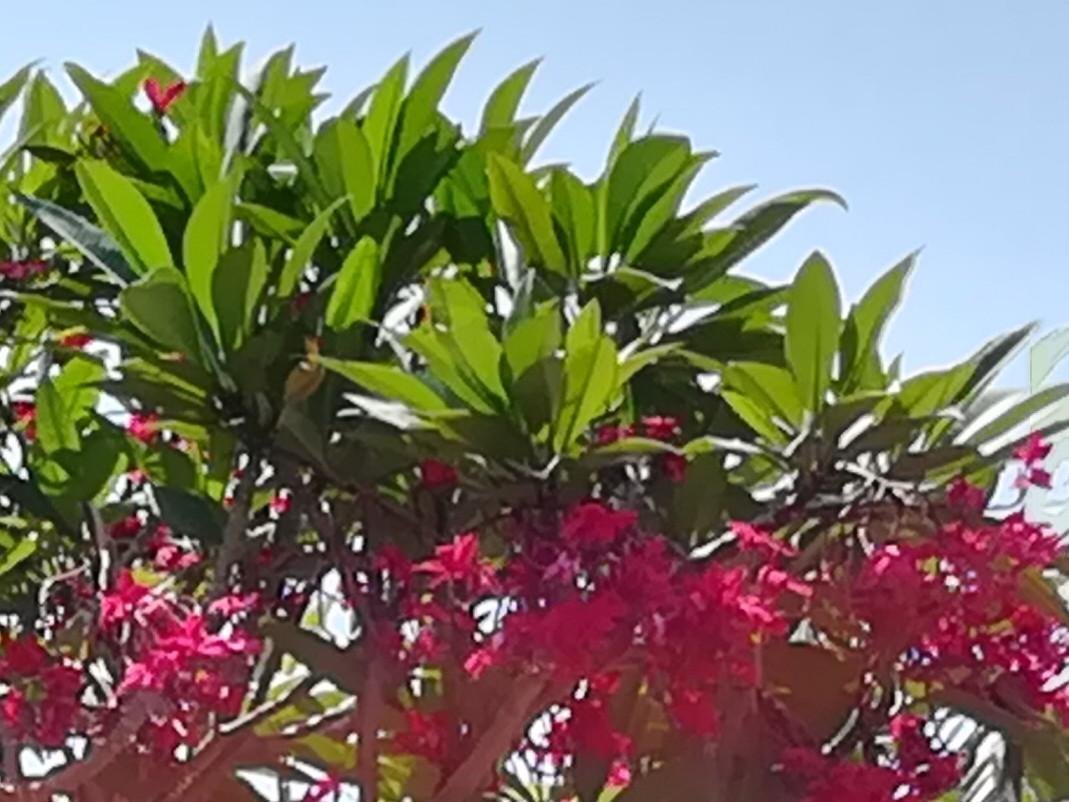 I don't know the botanical name of this tree. But it looked as if the Nature has decorated this tree with beautiful garlands and bouquets of lots of red color flowers!
Hope you enjoyed the pics which I could capture using my smartphone Honor.
With much love and regards, @geetharao...