Just before the Community Quarantine was imposed in our city a few months ago my wife bought some of these plants which even the seller could not identify the name. The seller was one of the indigenous natives from the uplands who comes down to the city every year during the city's foundation day celebration to sell plants and flowers they grow.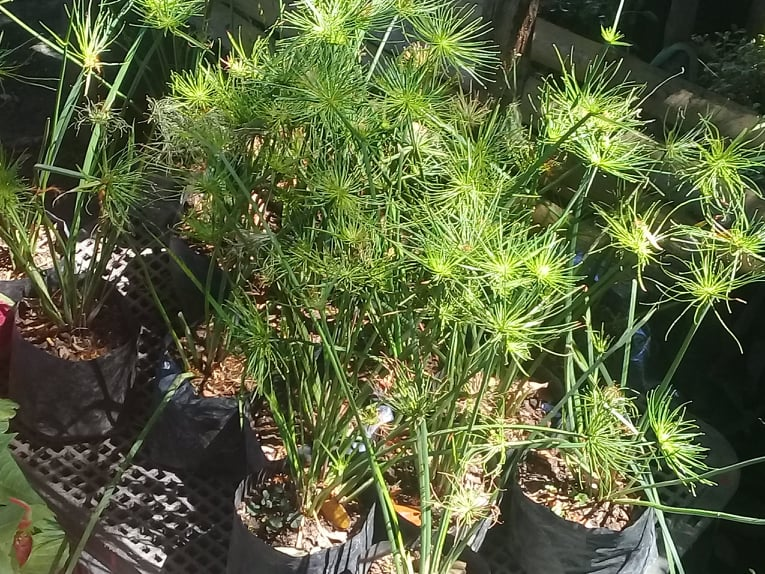 They actually look like a jumbled mess of green spikes growing in all directions that I had to ask my wife why she bought them at all. She just smiled and said they will be just fine and that I should just wait and see. When we got home, my wife just placed these plants on one side of the garden and left them there, watering them and nothing more. Then just today, my wife picked some of the stems with the green spikes and placed them in a small glass bottle with water inside and set them on the dining table. This is what they looked like.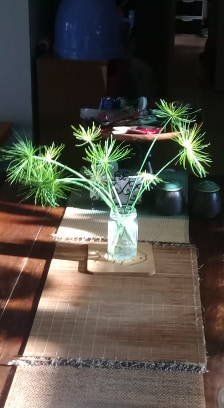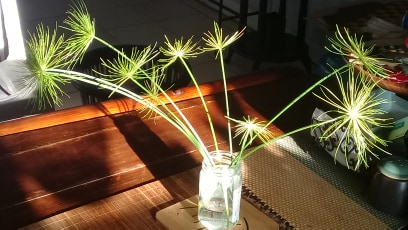 The effect of the afternoon sun shining on the spikes really brought them to life and I just had to take some pictures and said to my wife: "Now this is Steemit Blog material."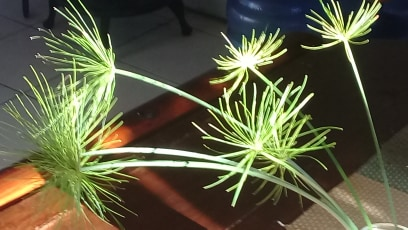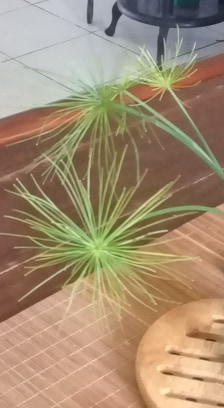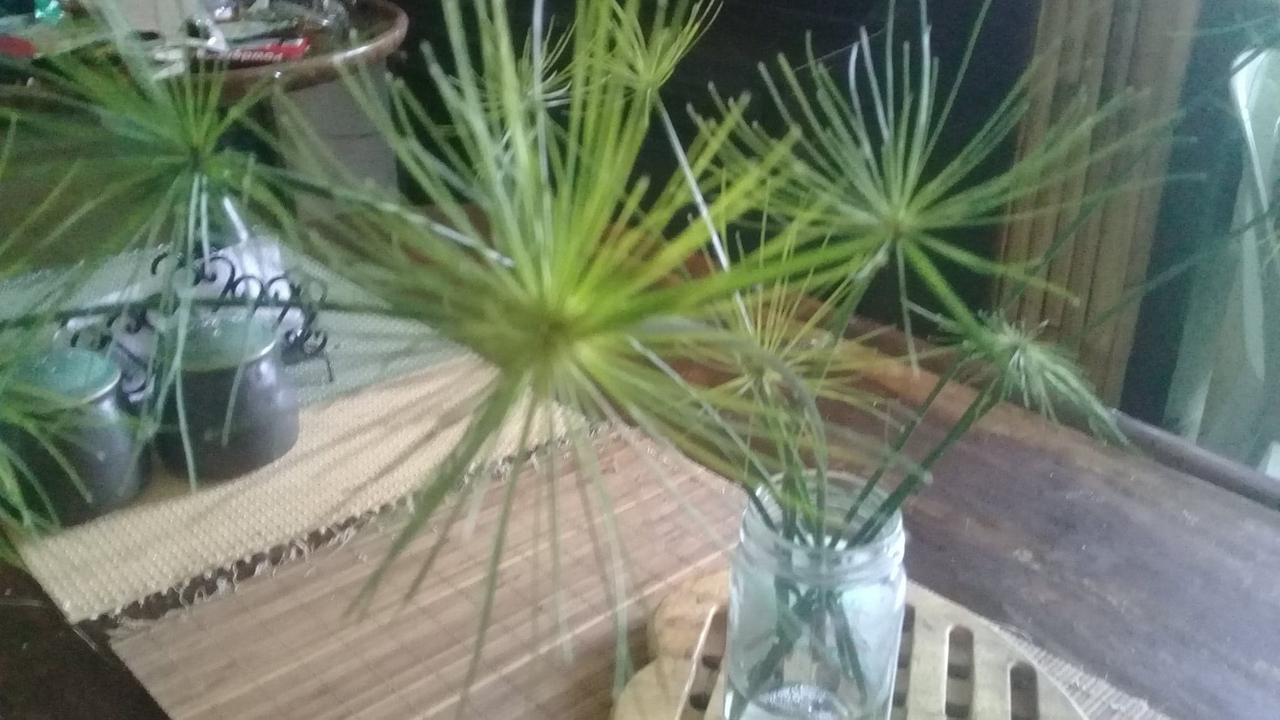 Picture above was taken earlier in the afternoon before the sun's light could hit the window.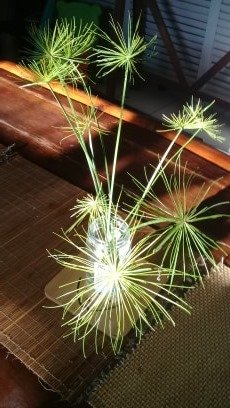 So now I know what my wife meant when she said for me to wait and see. The only problem I have with this plant is I still do not know its name. I Google searched and it returned Saw Palmetto. But I know it's not as I do not think this is a kind of palm tree. Anyway, if any of you would have any ideas, I'll be glad to know.
That's it for this post. Thanks for dropping in and I surely hope you enjoyed it. May you all have a blessed Sunday!
(All photos are mine.)