I grew up in West Texas. Specifically, I was born and raised in a little town named Denver City. Dust devils, never-ending wind and beautiful sunsets were daily events. From time to time I go back to the Plains and take pictures of places from my memories of traveling up and down the roads to visit grandparents, aunts, uncles and cousins. You have to travel long distances to get anywhere on the Caprock.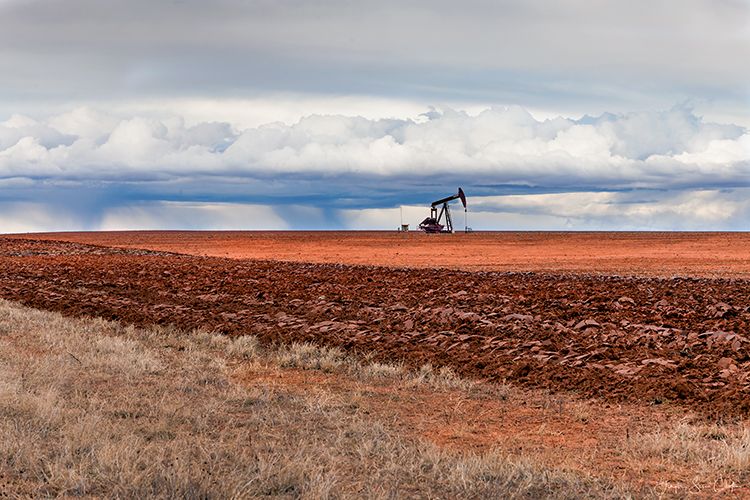 Little did I know when I was growing up that Denver City which is in Yoakum County Texas holds one-fourth of the nation's oil reserves. These pump jacks are the trees of the plains.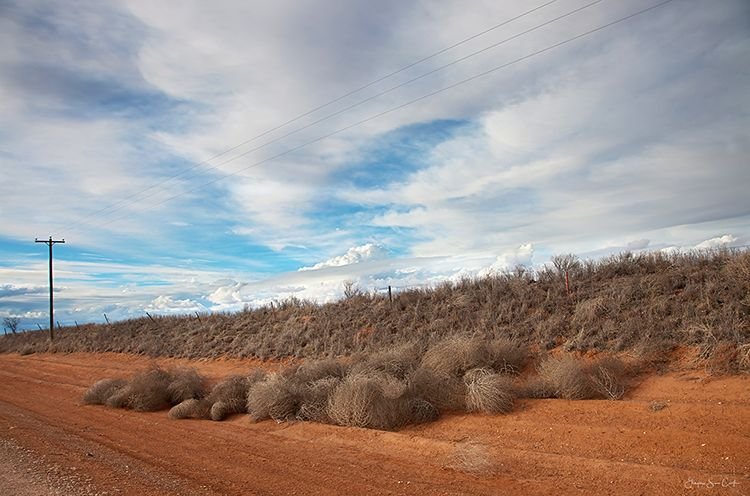 Tumbleweed nurseries are all up and down the roads from Amarillo to San Angelo and from Post to Tucumcari. Their botanical name is Kali tragus from the Amaranthaceae family. This image of the line up of wind witches was also captured in Yoakum County.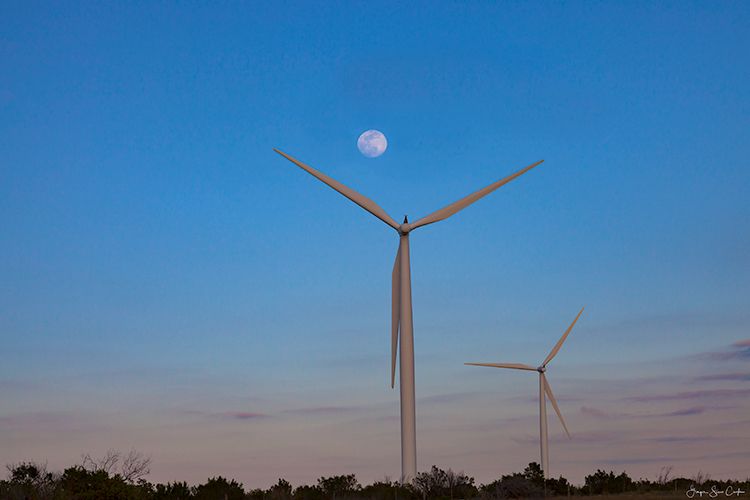 Wind turbines and wind farms are the newest energy industry to dot the land. I found these two atop a hill going out of Big Spring in Howard County on HWY 87S. As I drove up the hill it looked as if the two were playing pong with the rising moon.