When I was driving in the Everglades national park on the first evening there, we made several stops along the road because there was nature to see and stuff to read. This is one of the places we stopped. An area is full of trees like this.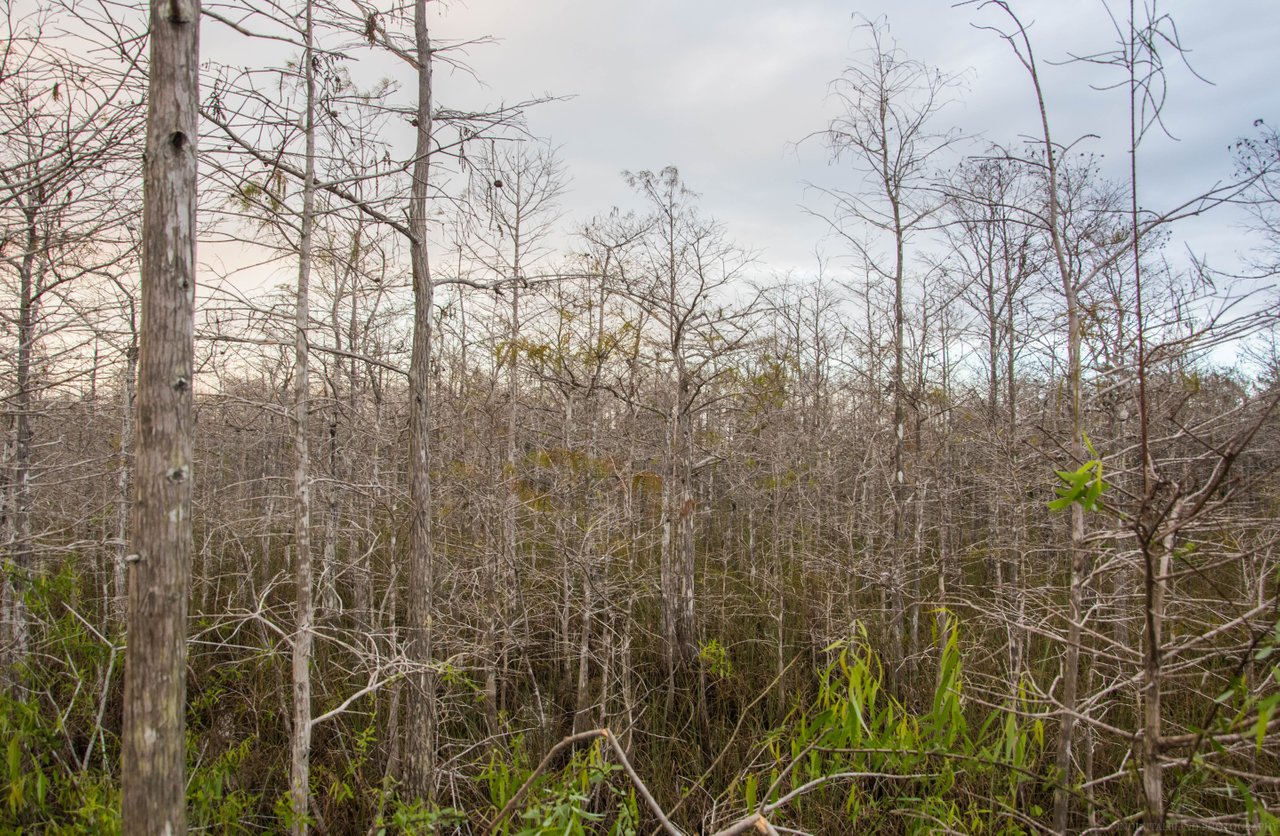 ---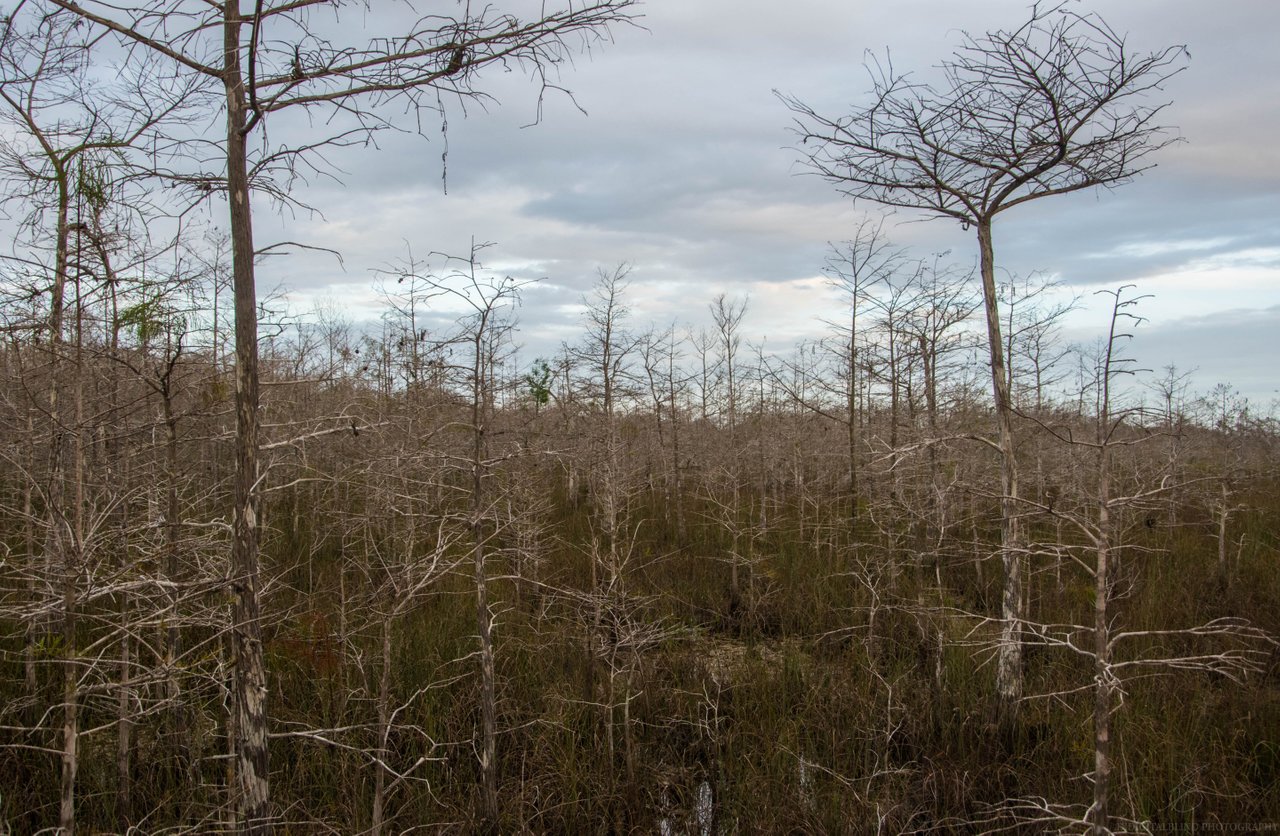 Don't let the appearance of the trees fool you, they are not dead. There are conifer trees and when the winter comes they get rid of the thorns to survive the dry season and grow them back by the summer when there is much more rain.
This is exactly the opposite of how trees work in Europe :D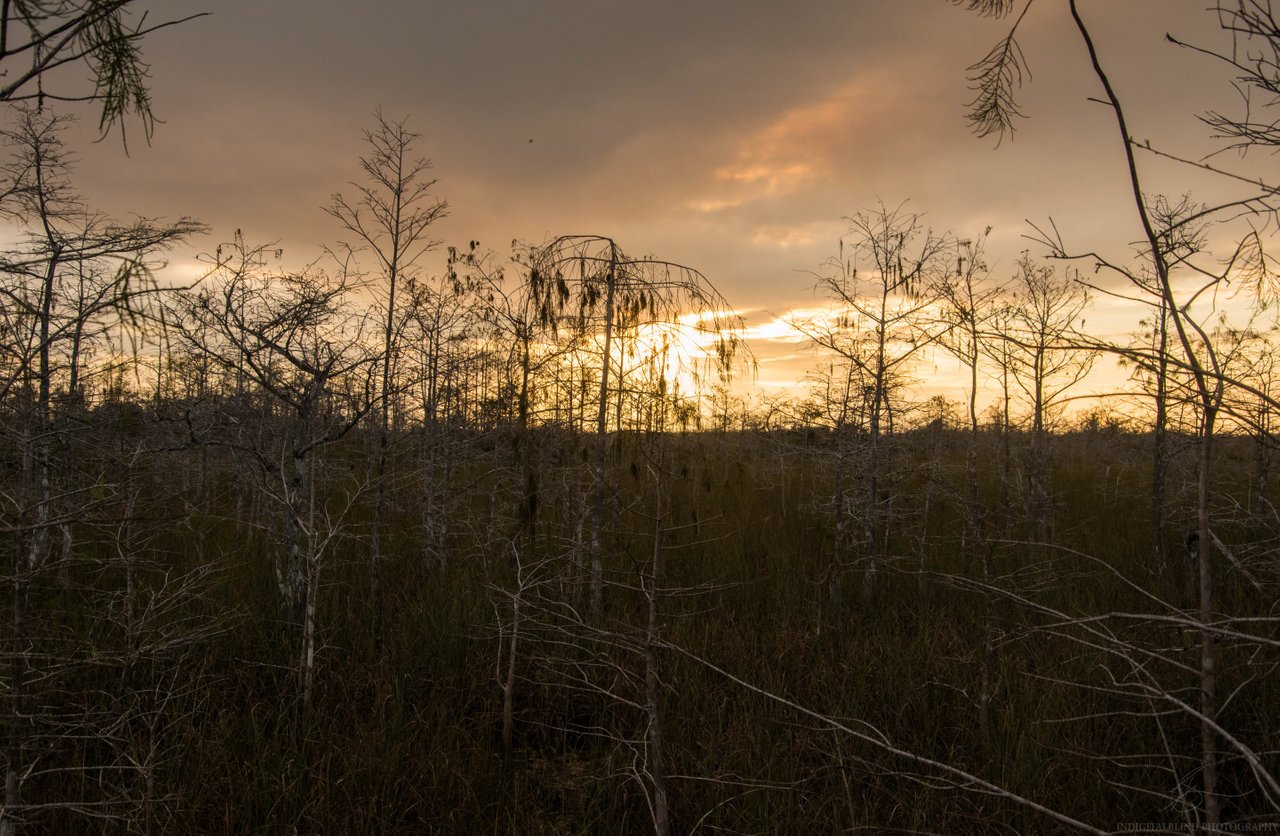 We also witnessed a nice sunset there and I got some shots also. With the rental car we had.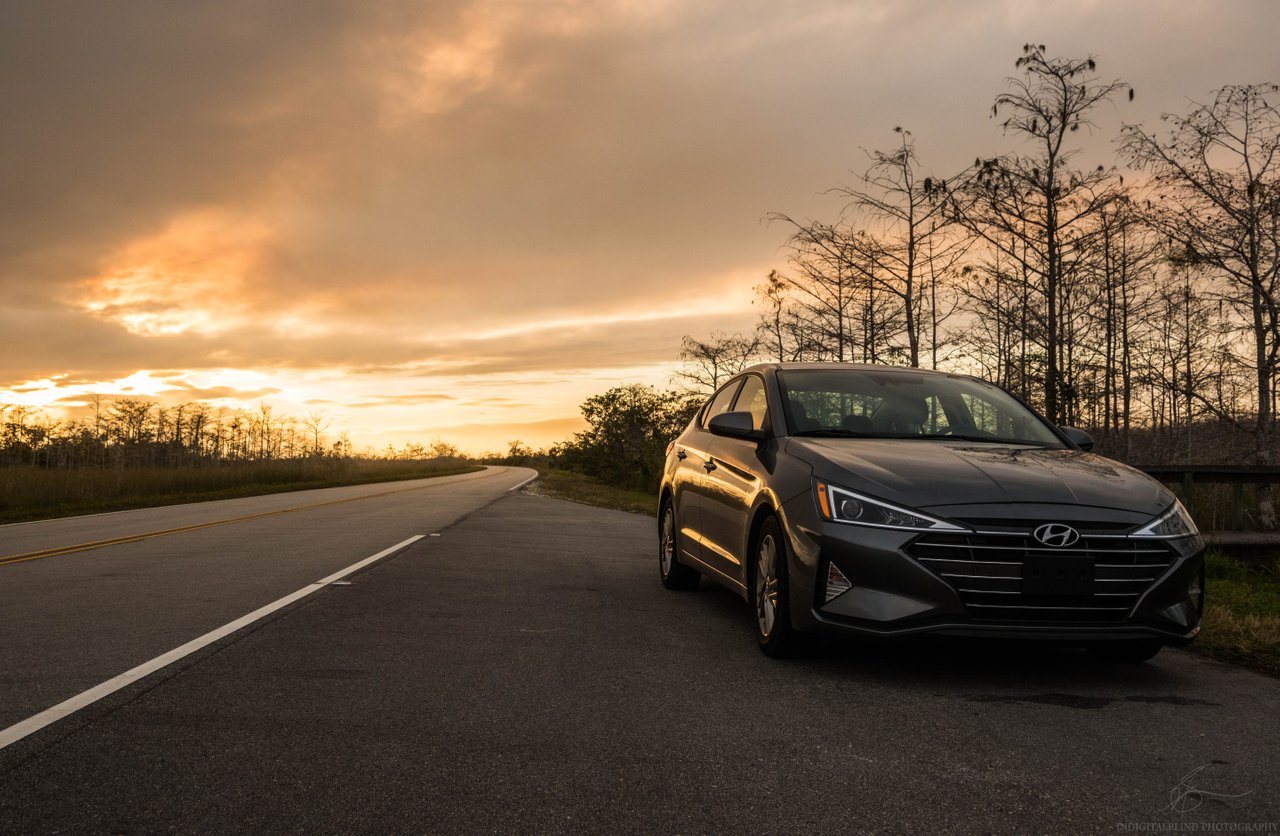 ---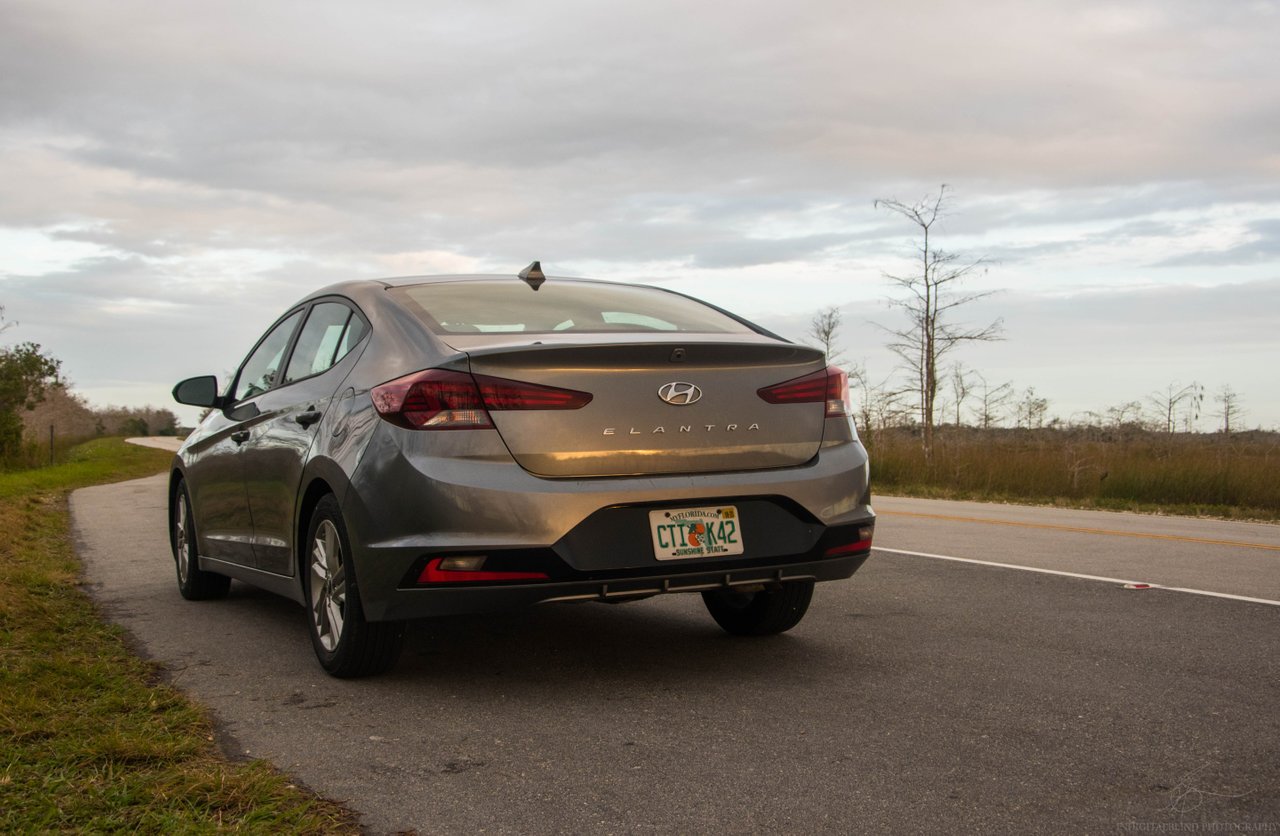 ---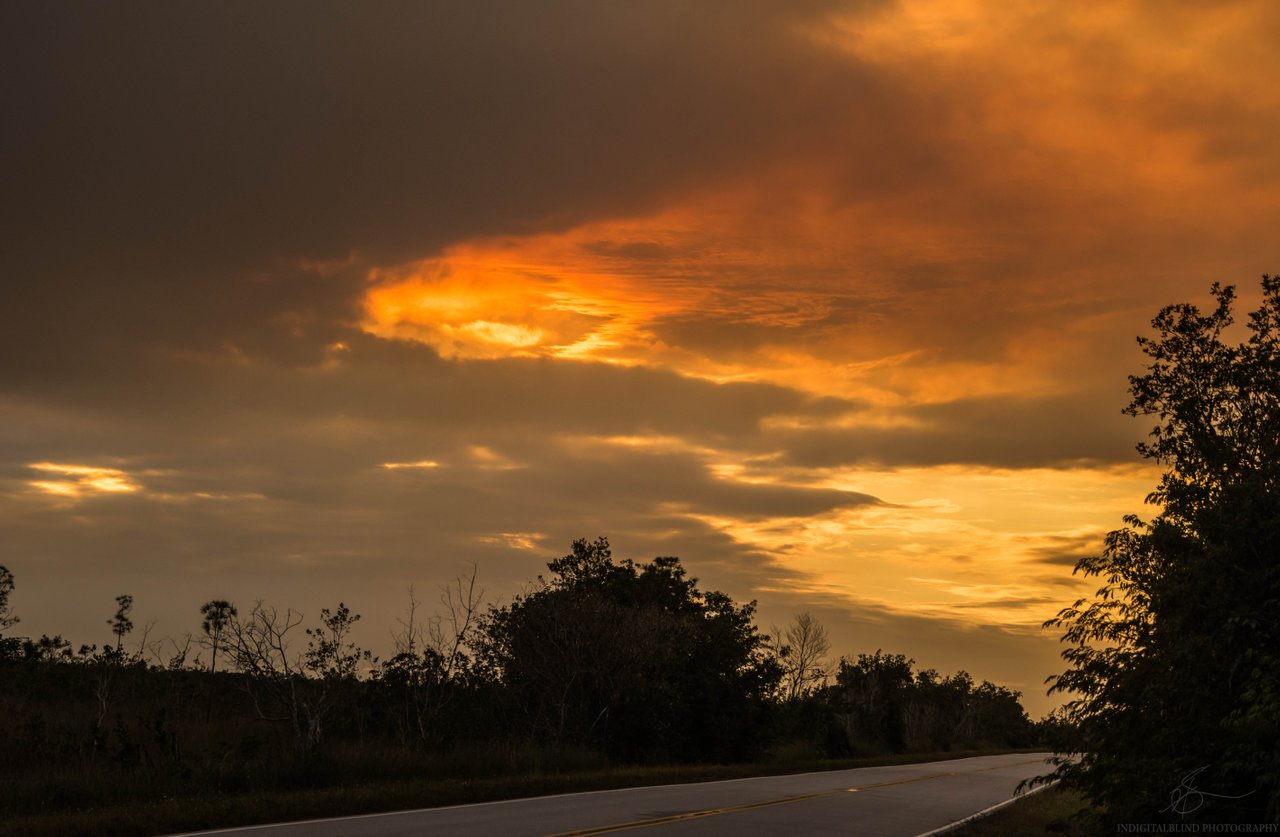 Sunset has a color like this because its actually a smoke of the wildfire in the sky that burned in Everglades. It was a controlled fire that is being done to preserve the original vegetation and also benefits the animals. Not all fires are killing everything.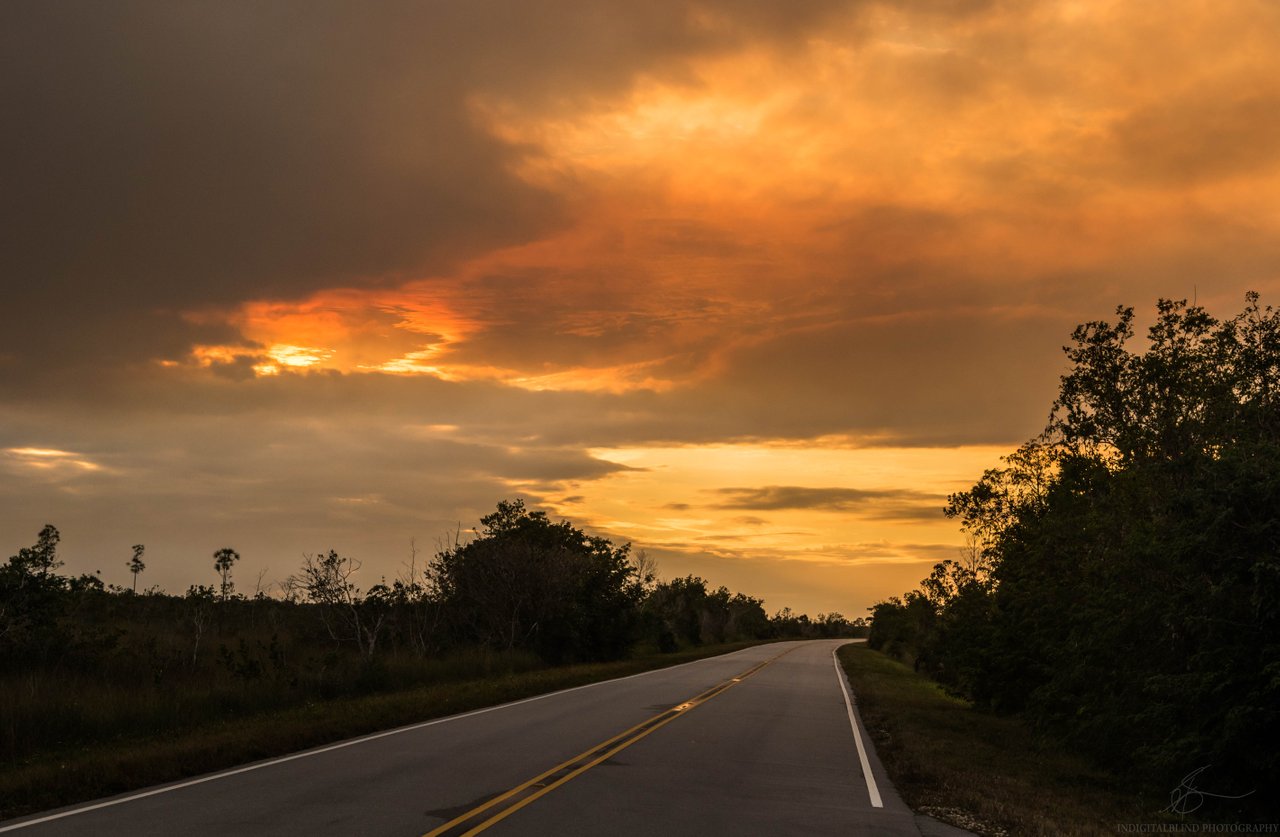 Here is a shot I took a little later of the fire.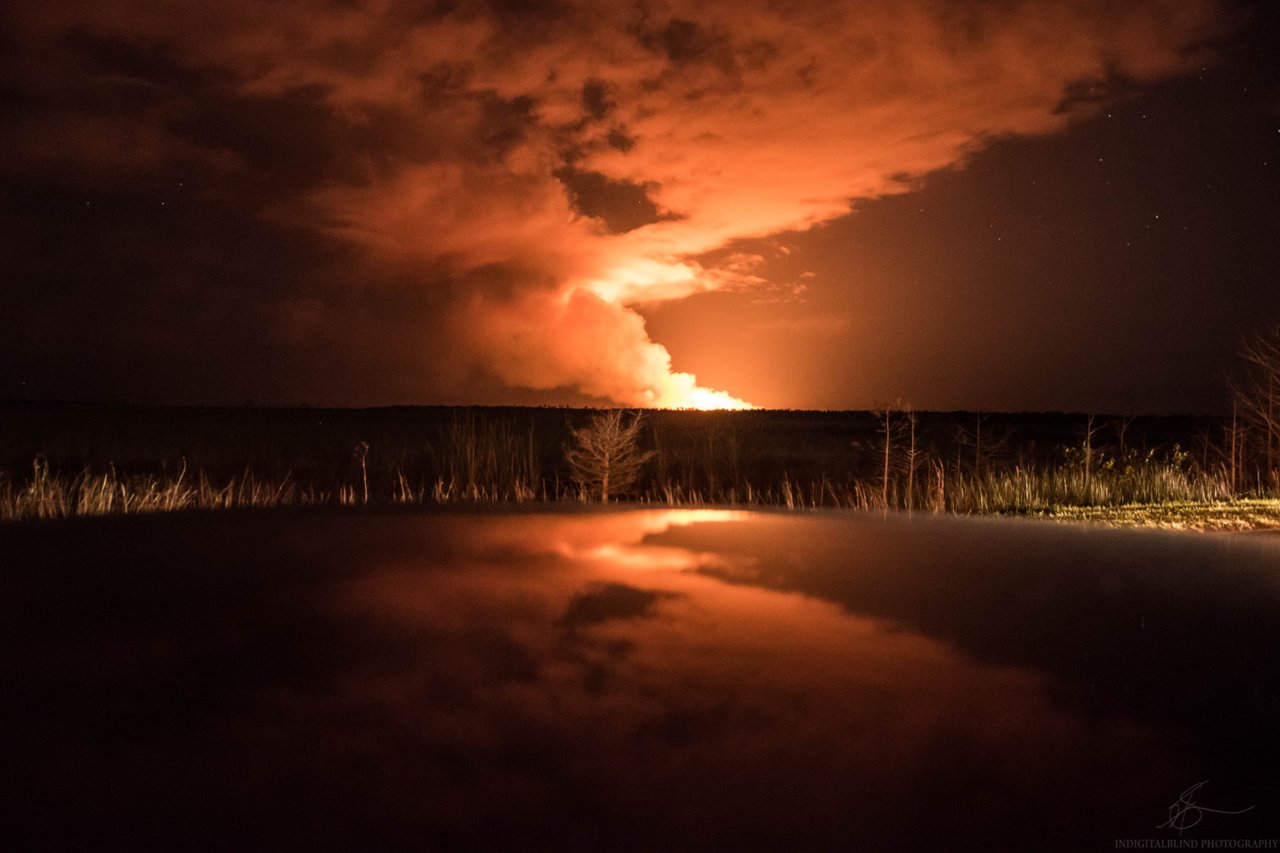 ---
---
---