Today I woke up at 2 PM, this means that the day is almost over In Estonia. I quickly ate some breakfast and decided to go out and do a short bicycle ride because the evening was SUNNY. I drove to the field and took some photos fast because the sundown was 15.58 PM today. It was a joy to create warm looking photos over a long time.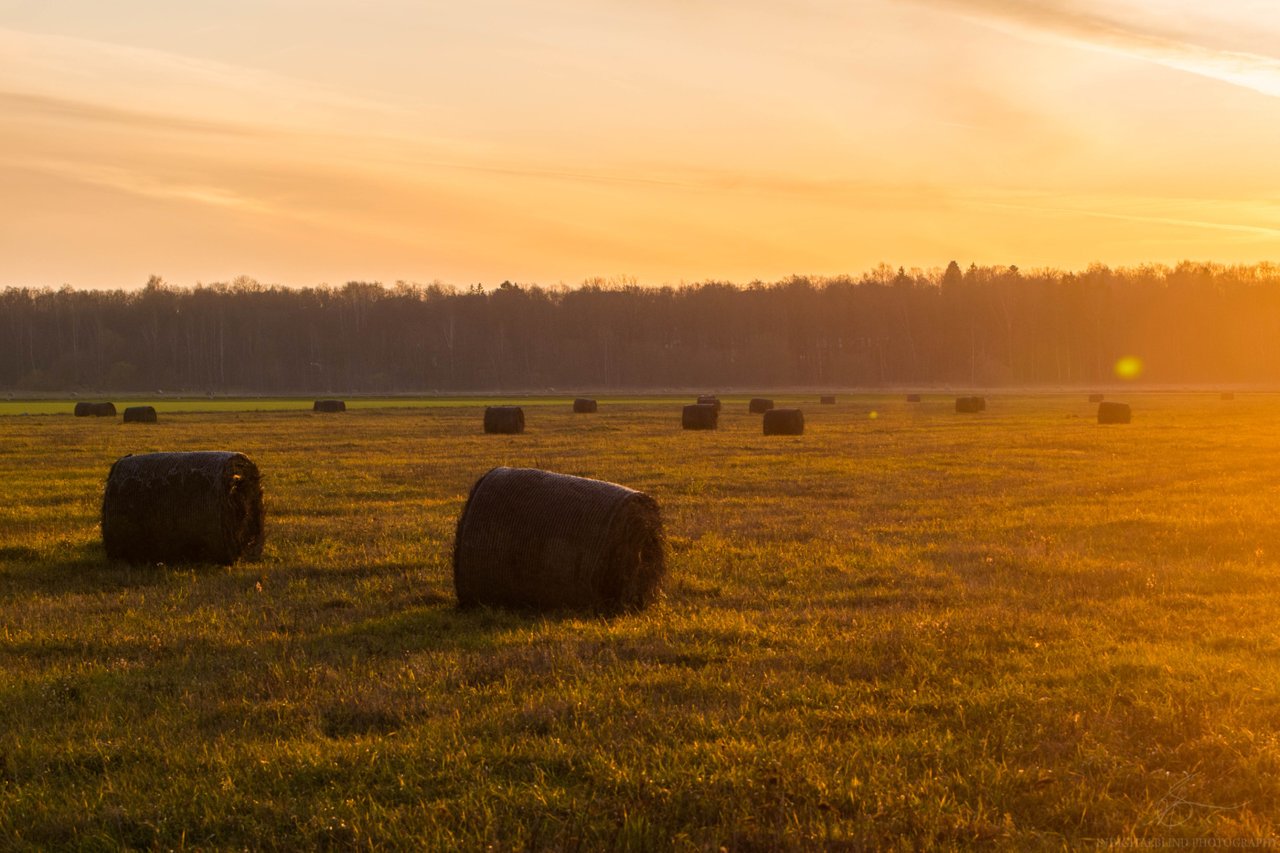 ---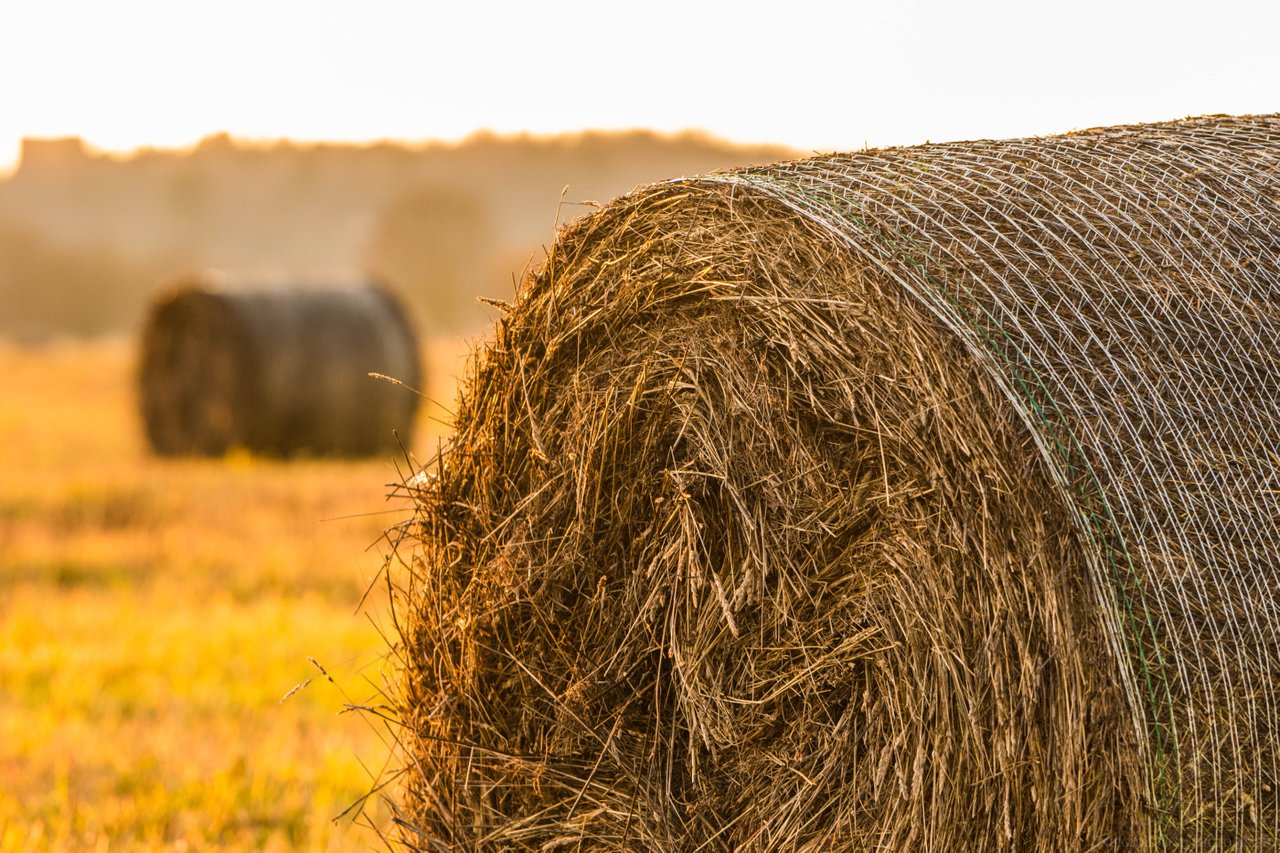 I wonder why are the hay bales still on the field because its late autumn already and bales are starting to rot. Eh, works for me, gives some detail to my shots.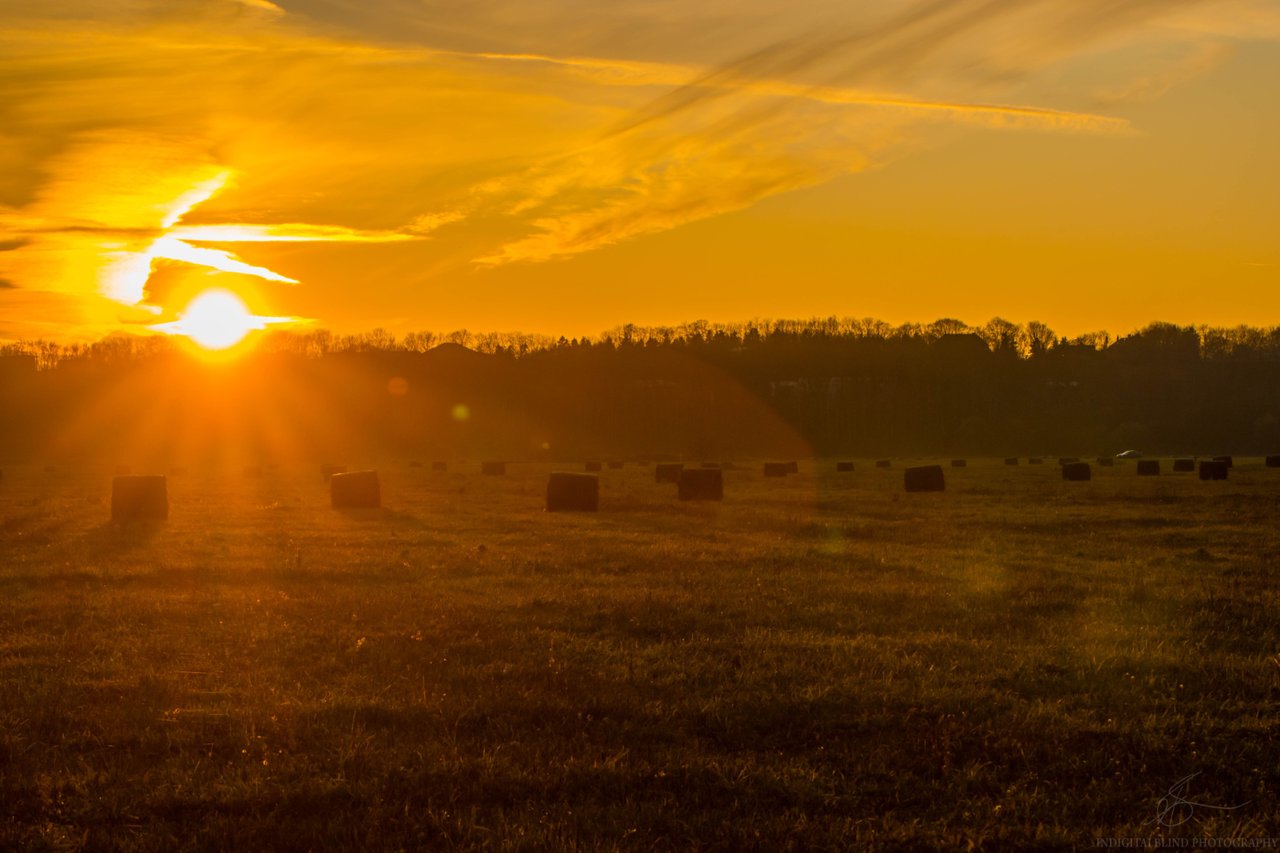 ---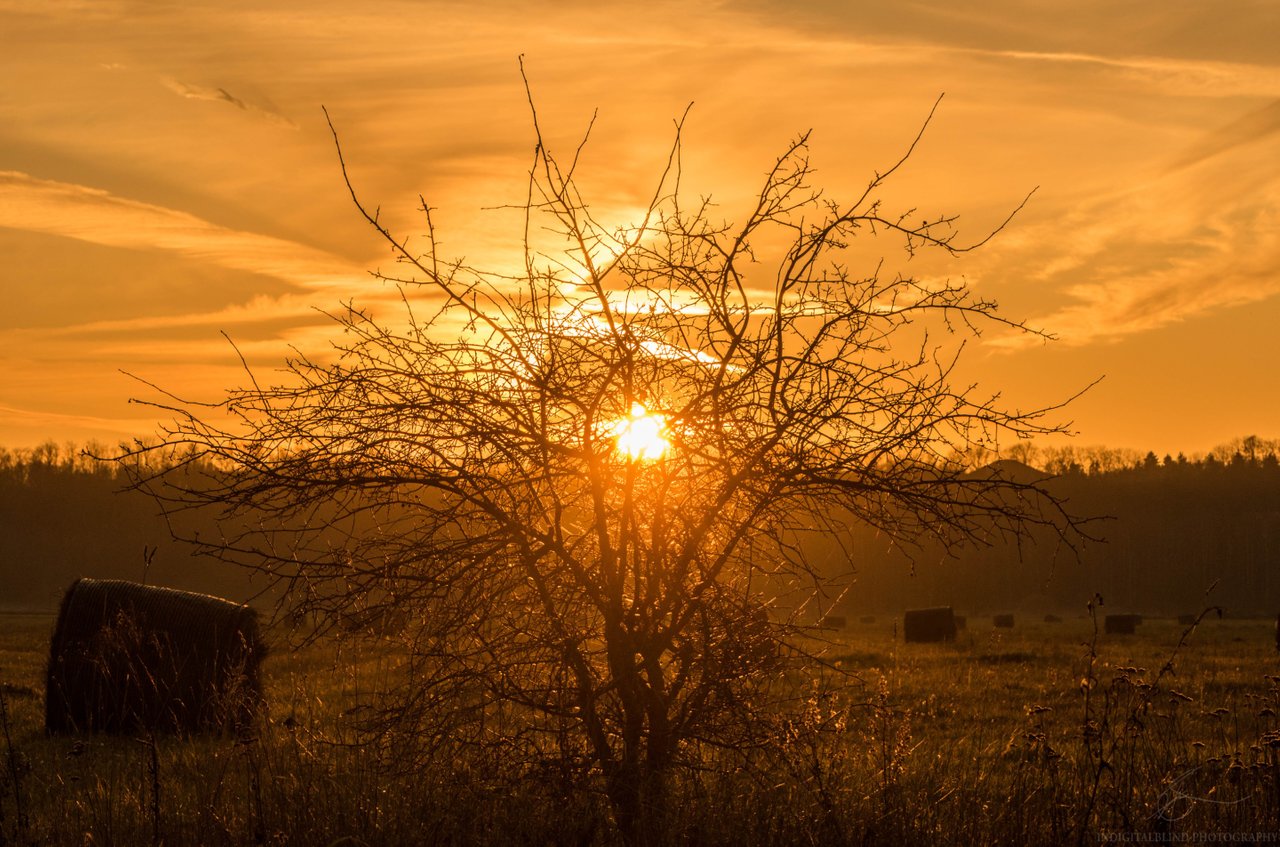 ---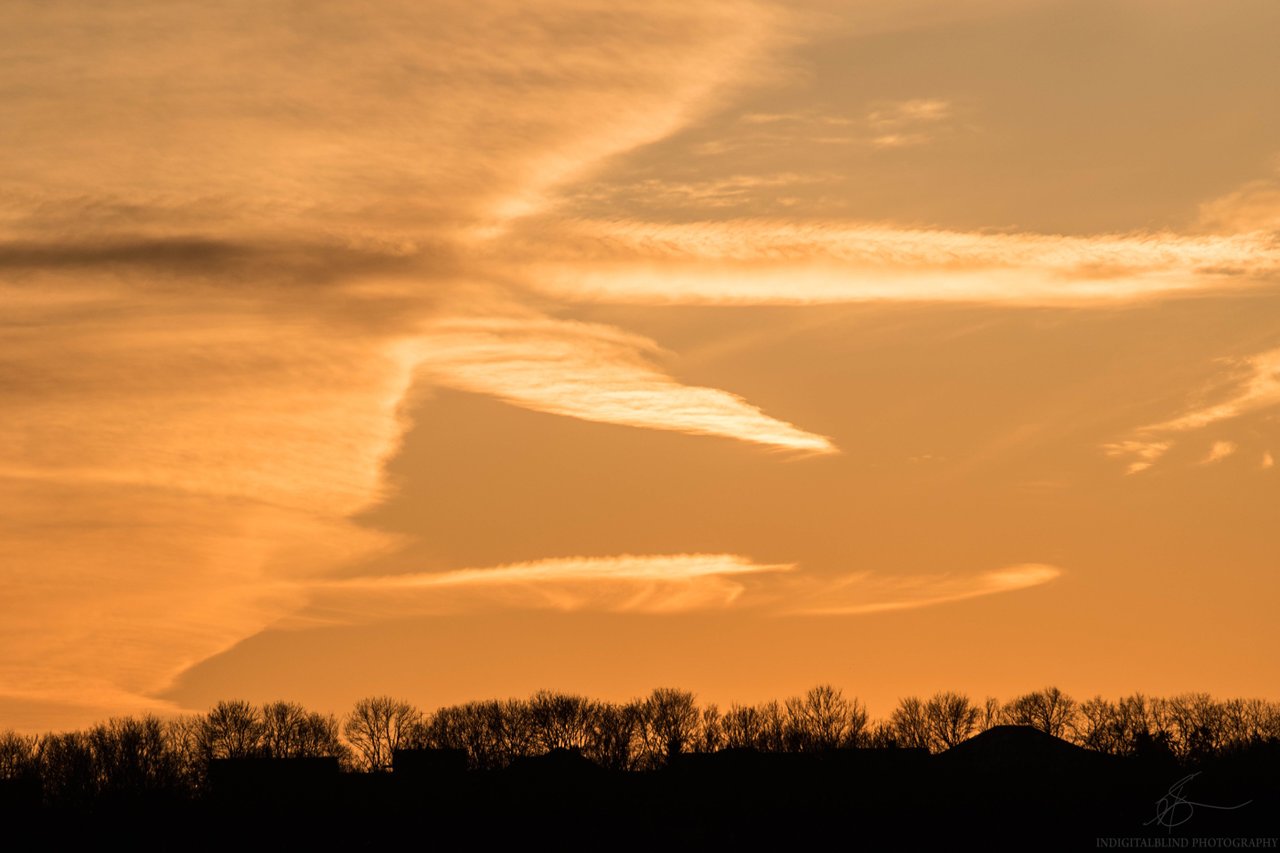 This is a panorama, put together of two pictures.

---
---
---