Today I went on a walk because I had a day off and wanted to see a little bit of daylight outdoors. The weather today was not usual, yeah the sky was totally gray and that's is normal but it was exceptionally warm. Many November day records were broken all over Estonia, including Tallinn. We had 14 Degrees Celsius today and yeah it's really warm, considering the season. It is also pretty stormy outside because some cyclone moves along the Gulf of Finland.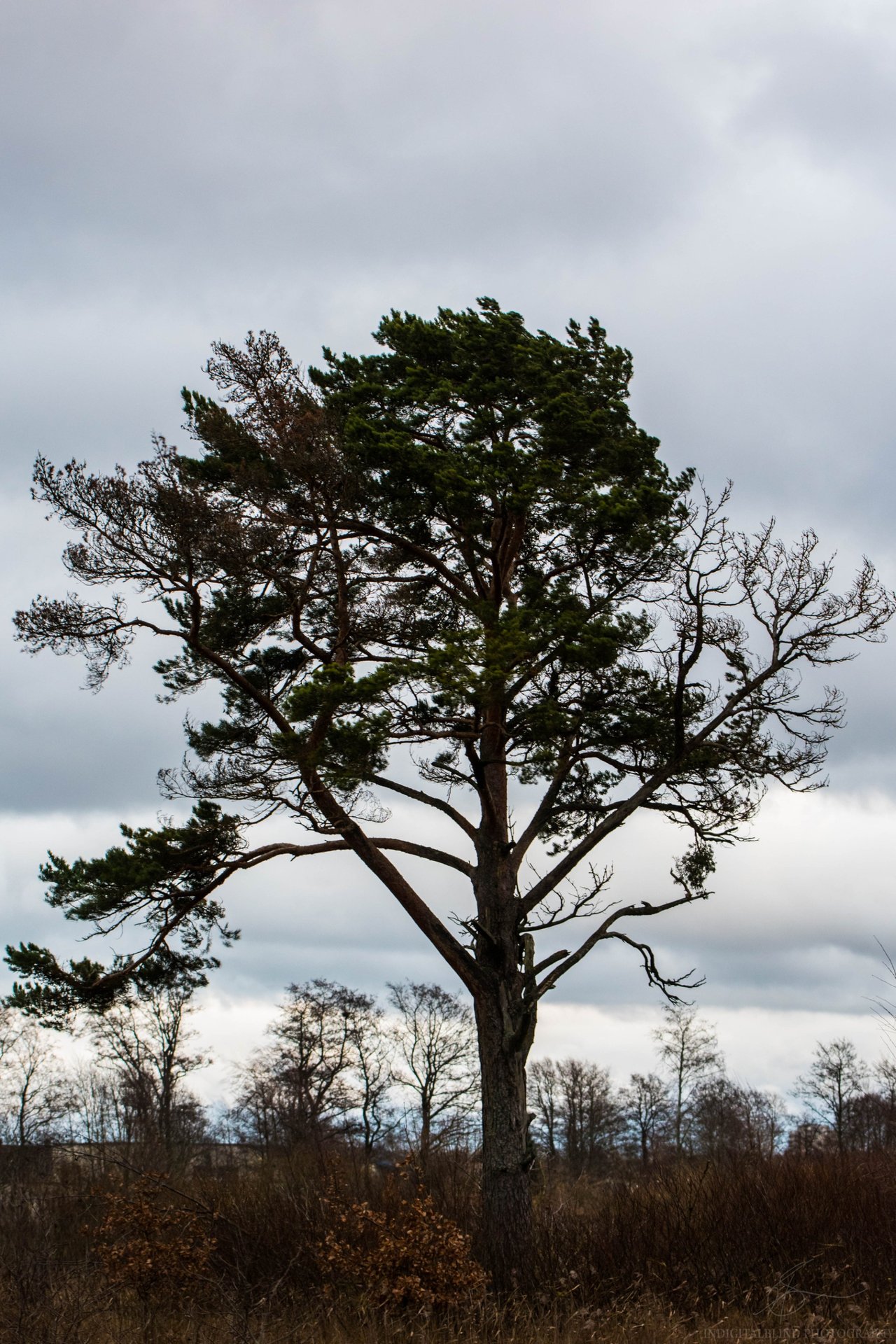 Most of the time I carry my camera with me like this time. I didn't have much to take photos of but I miss pushing the shutter button and capture something so I pretty much took photos of random things. Lately, I don't have much time to go out and take shots plus daylight is giving me a hard time. This also means I am pretty much running out of shit to post here to steemit and that's bad.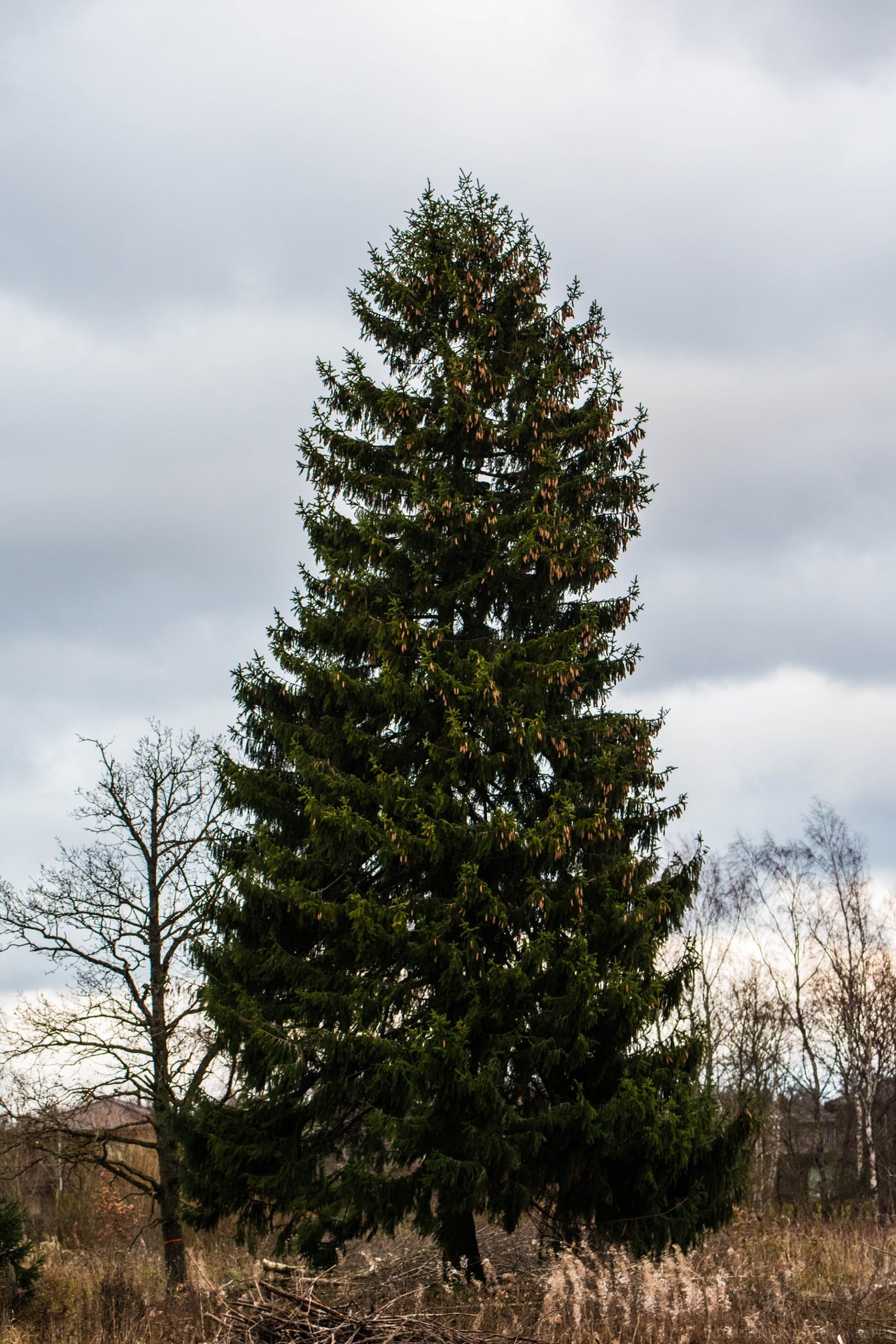 ---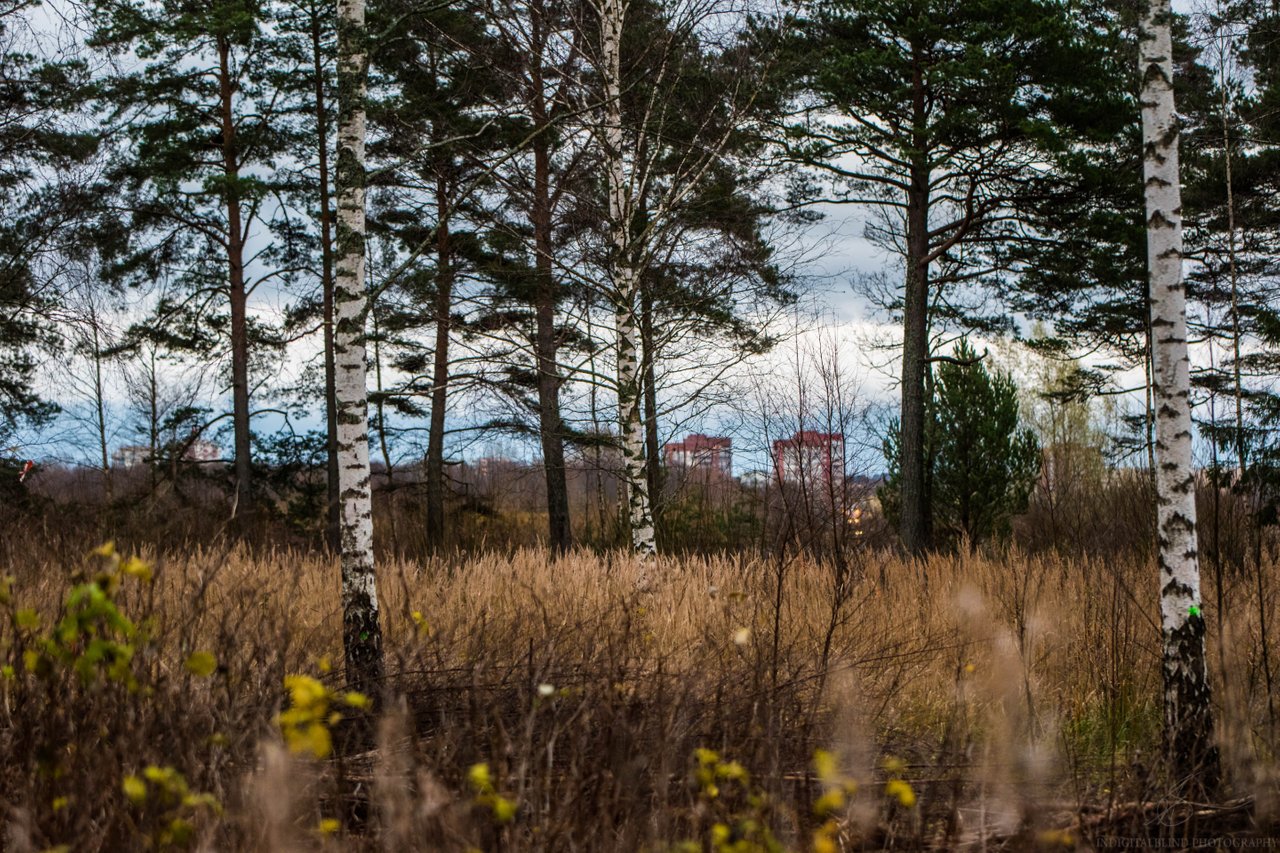 I made it to the field and decided to take some shots of the dramatic clouds covering the area. I knew that there is no possibility for sunset and it was already getting dark.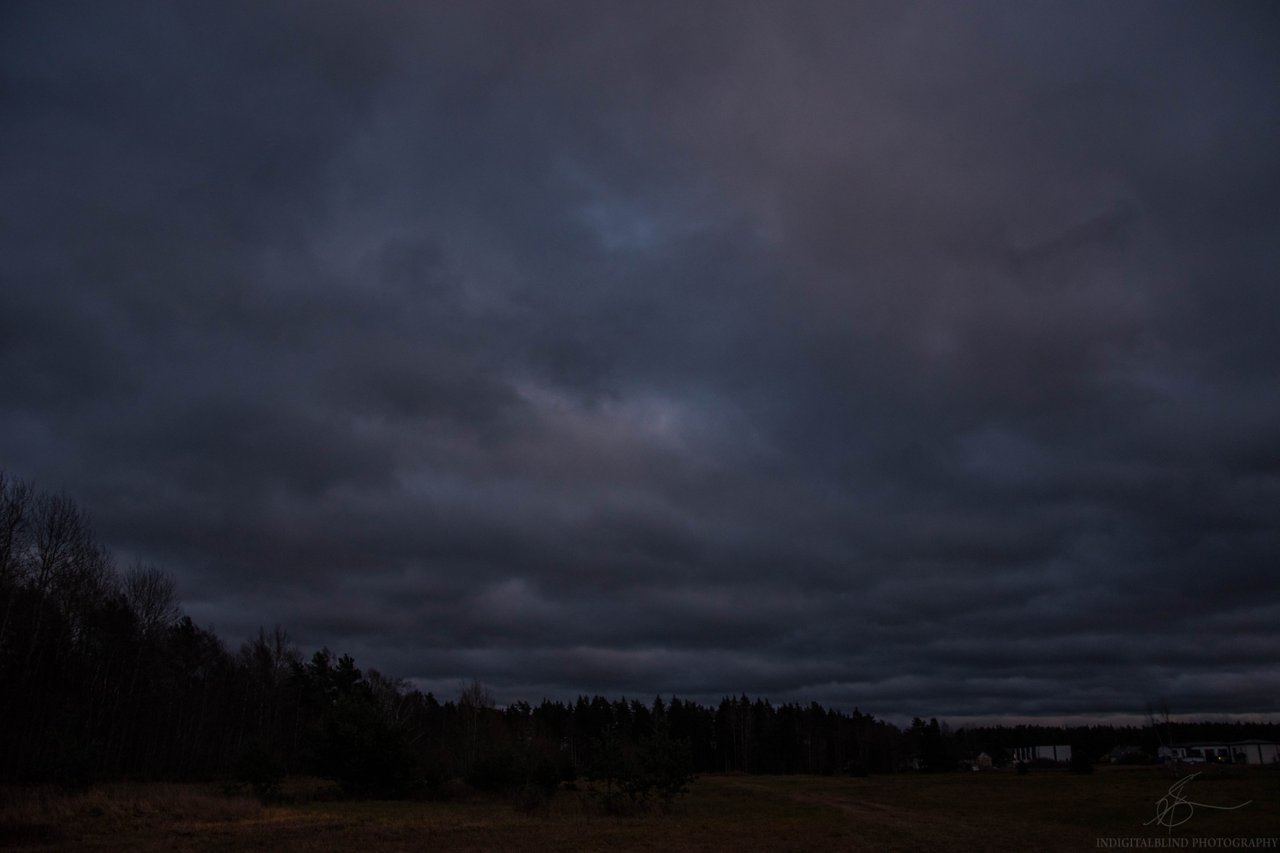 ---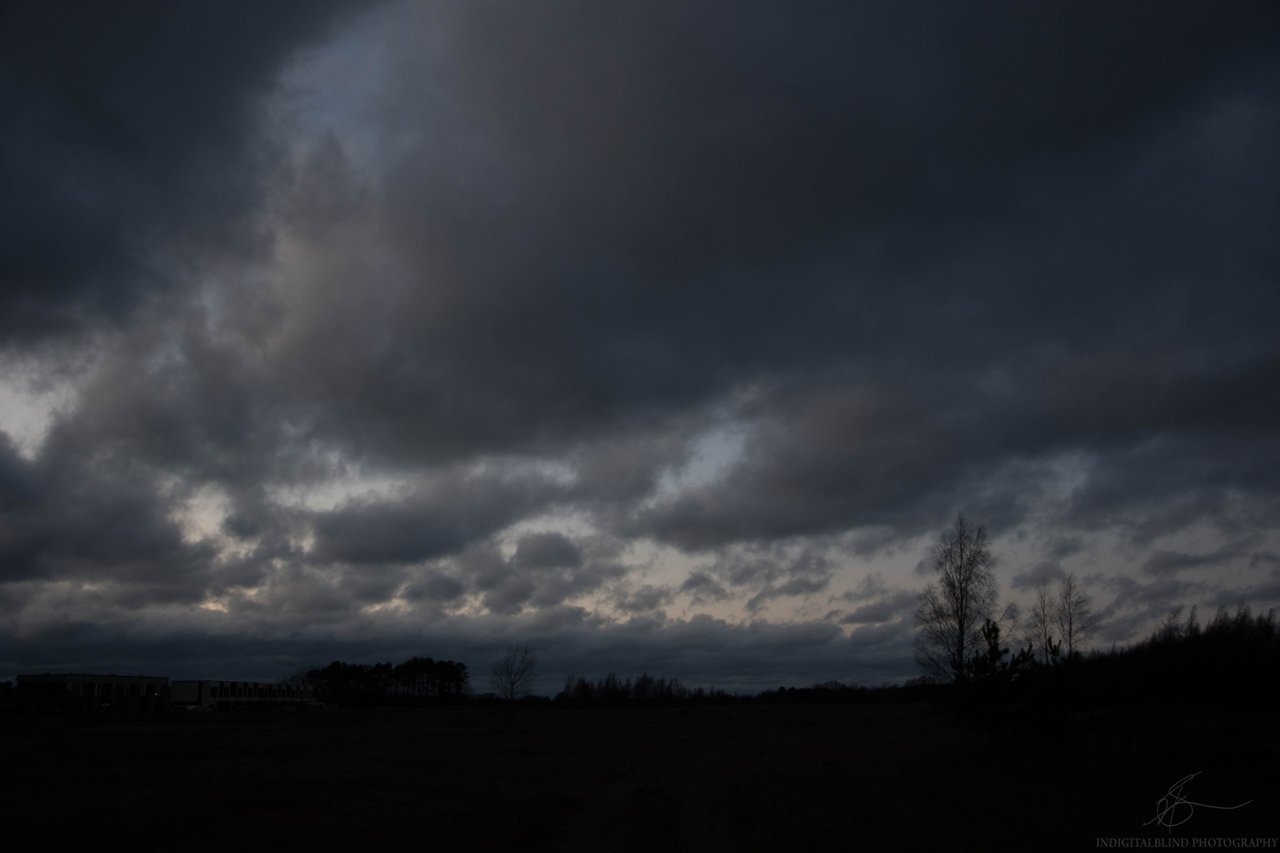 There were some spots where I could see the sky but this was not enough for sun to show itself. I considered myself lucky to even see a small dot of the sun.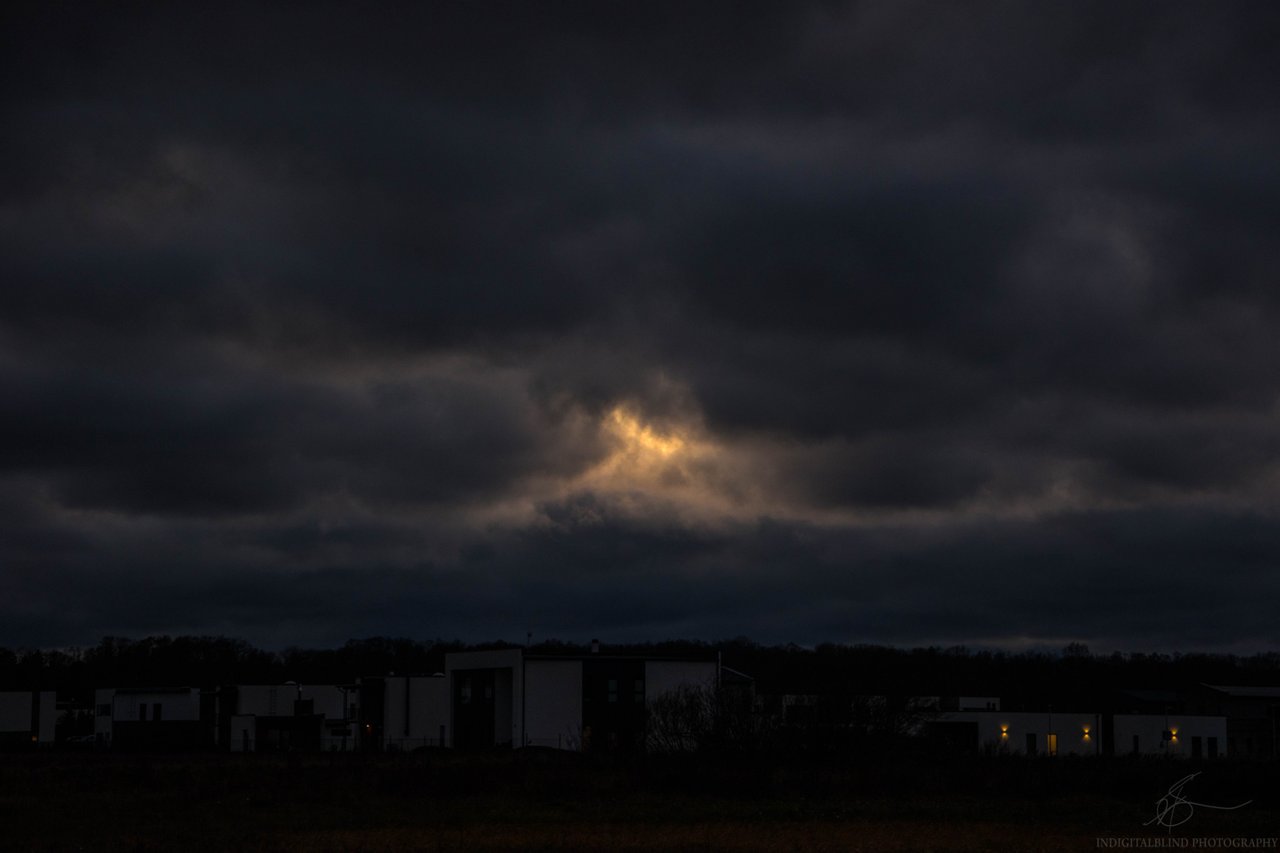 After some walking, it was getting really dark already and I started walking back to home but after a minute I saw that the clouds opened up at the horizon and it was a direction cloud were coming from.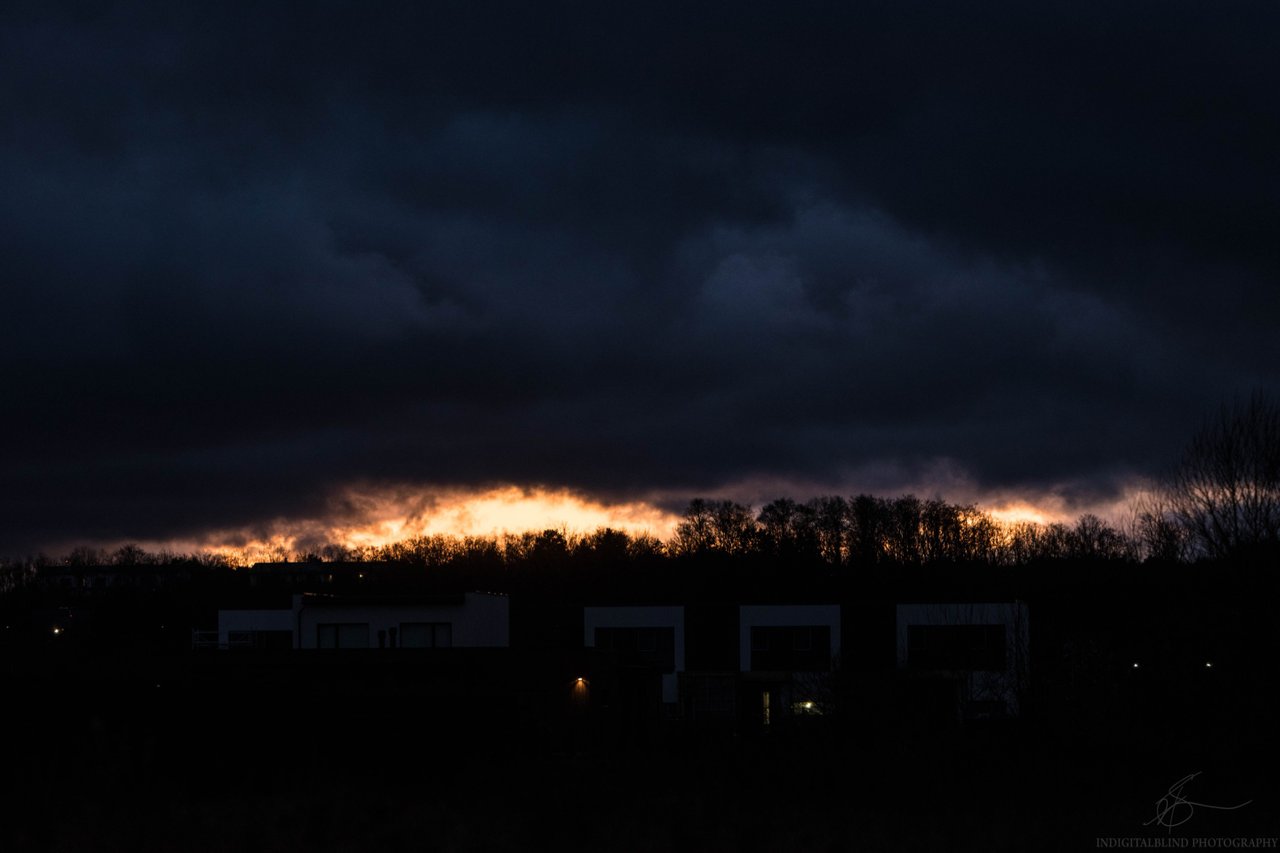 That instantly got my hopes up because the clouds were fast-moving due to strong wind and this hole opened up more and more, moving towards me. The sun was already gone but the glow was still there.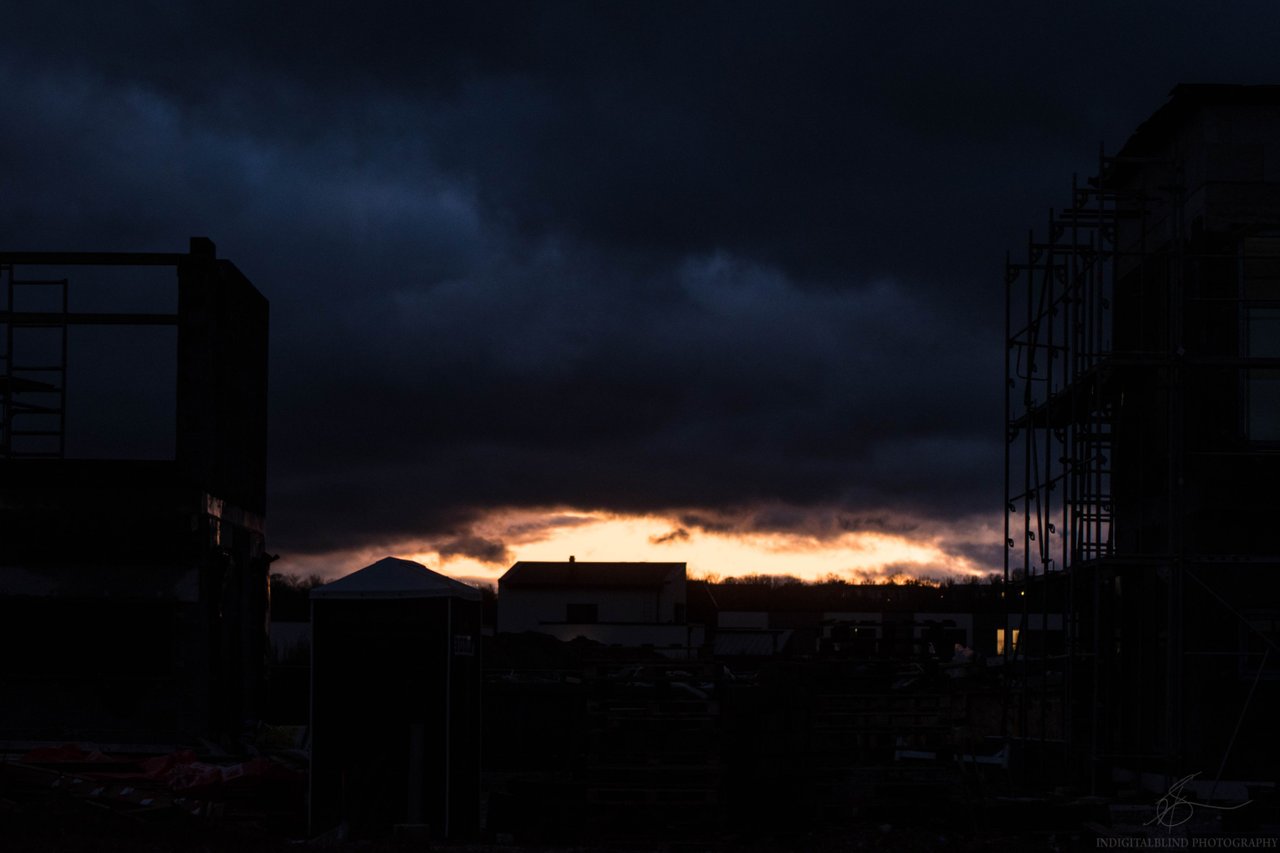 ---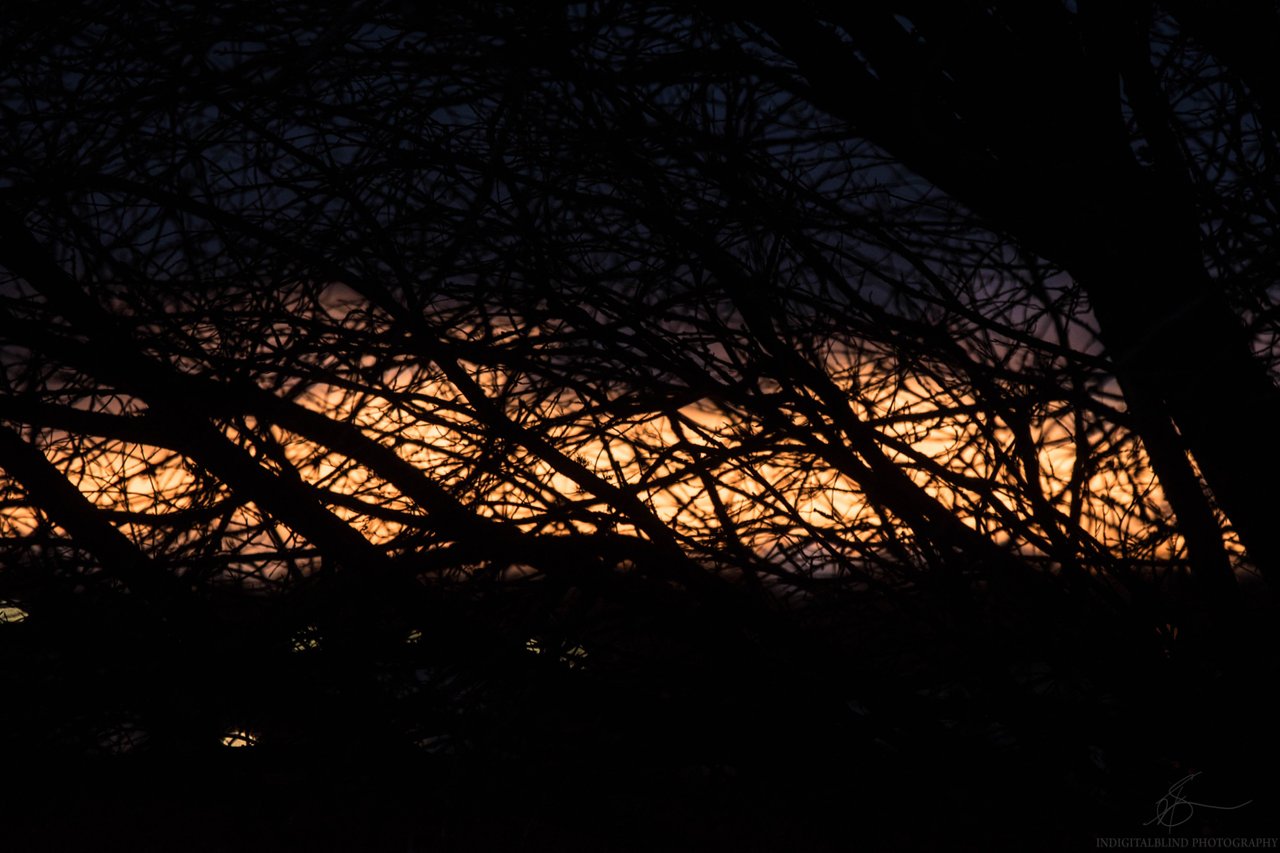 Finally, it was it. I could consider it as seeing a sunset after a month?? Yeah pretty much. This hole even cast a little bit of golden glow around the landscape. It looked like an eye of the hurricane or something.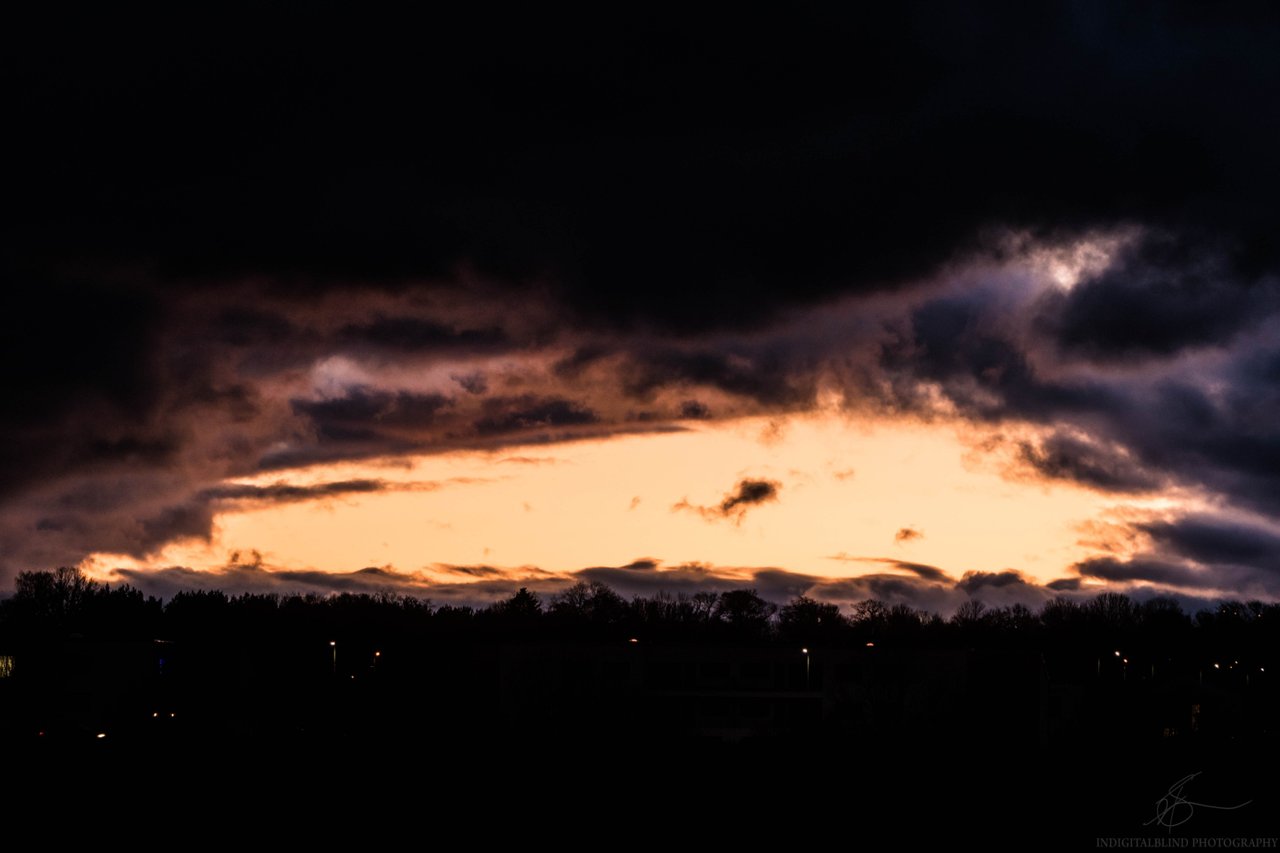 ---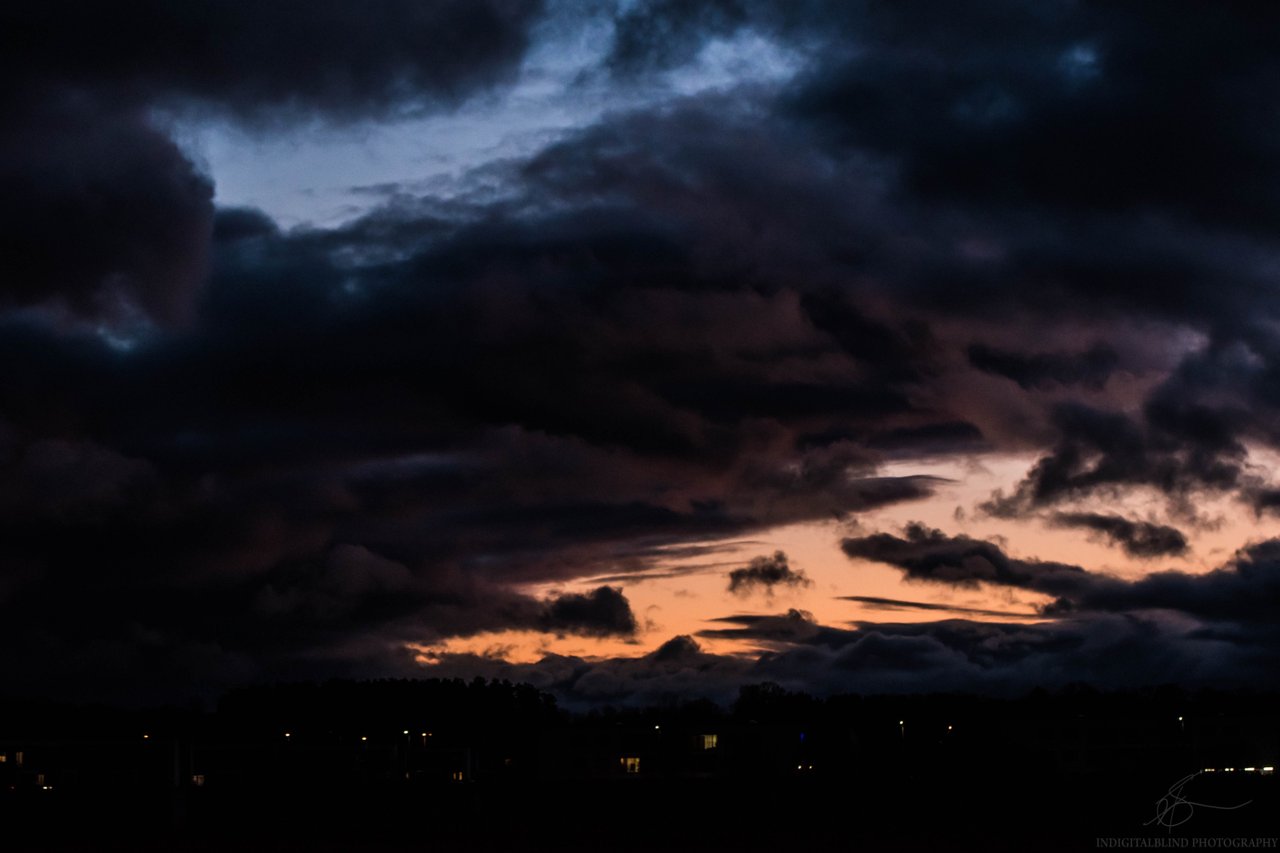 ---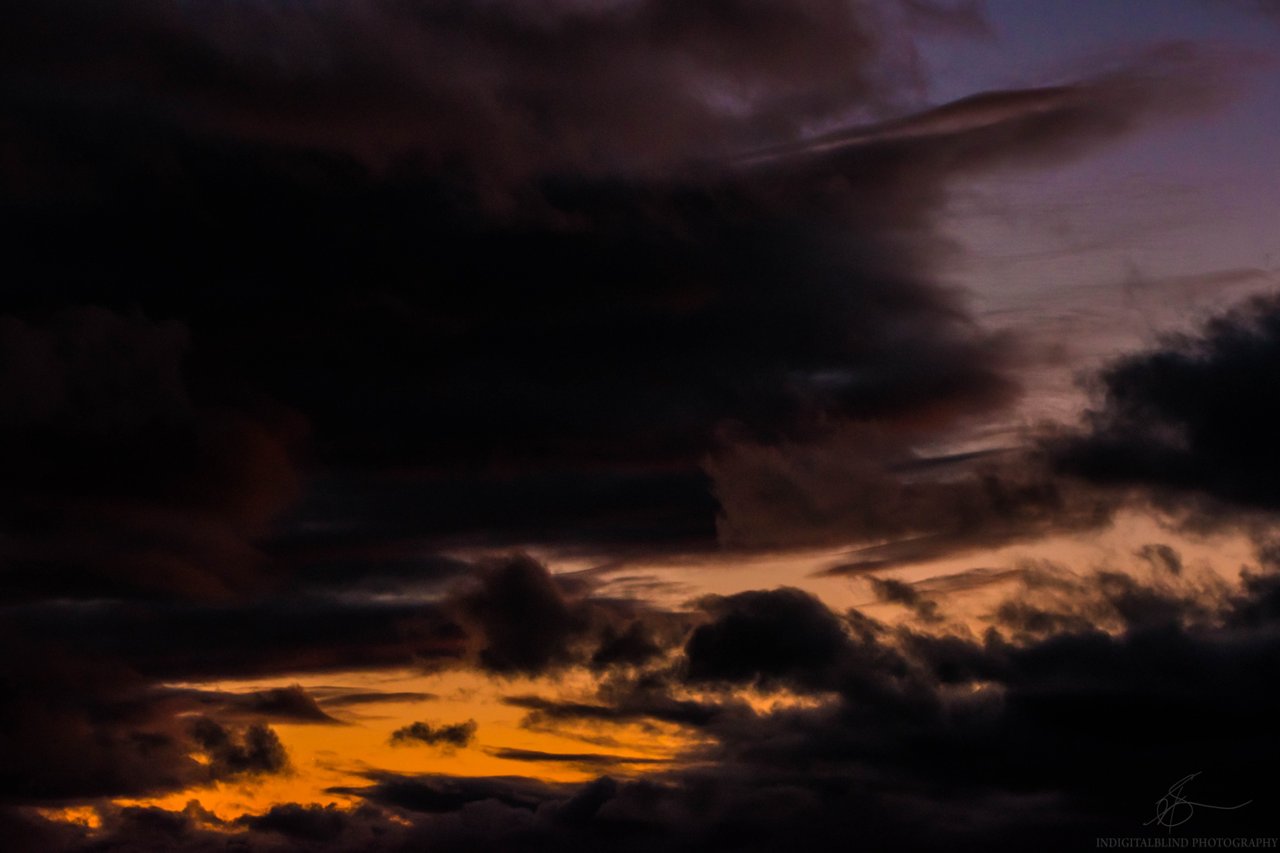 A couple of minutes after the last shot the hole closed again. So, in the end, I think the walk was pretty successful in terms of taking pics. I never hoped for a sunset today but I pretty much still got it and its great.
I got 3 more free days in a row. Let's see if I can get more of em sunsets during this time.
---
---
---