When it got dark, we didn't want to wast time to sit indoors somewhere and most of the evenings we still went to the beach. This time I had decided to take a camera and get some night shots of the beach and nearby buildings.
There was one problem though, I didn't have a tripod with me in the states. I decided to leave that back home because it's heavy and takes off a lot of room in the suitcase. Overall I wouldn't have much use to it in this Florida travel. So I did what I could, I put on the shutter delay mode and used an external shutter button. My camera was on the camera bag which was a highly unstable surface.
With a short lens, I was able to get SOMETHING.
This pic is okay when you watch it on a small screen but if you see it large, it's actually a failed attempt and is blurry.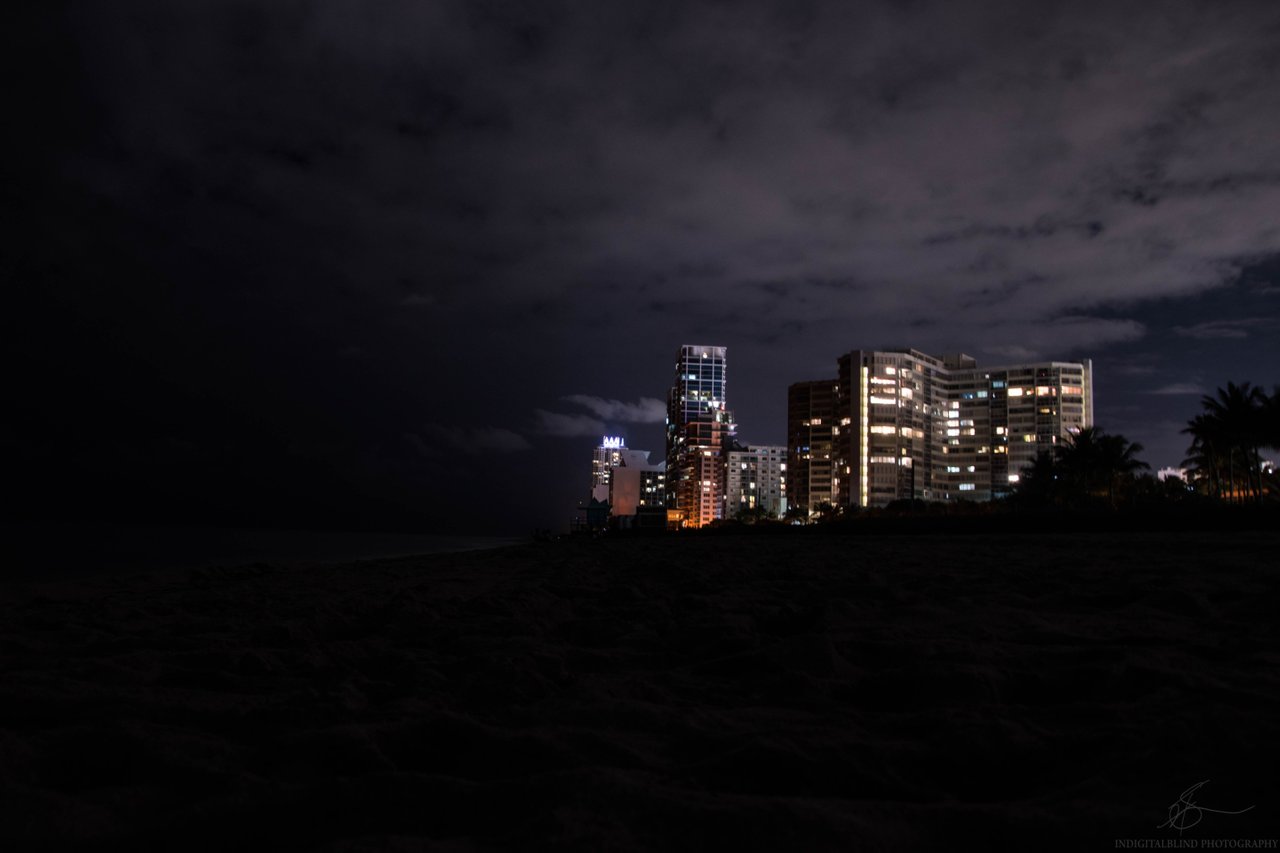 I guess the second one was the most successful shot cause its sharp. I used a shutter speed of 8 seconds.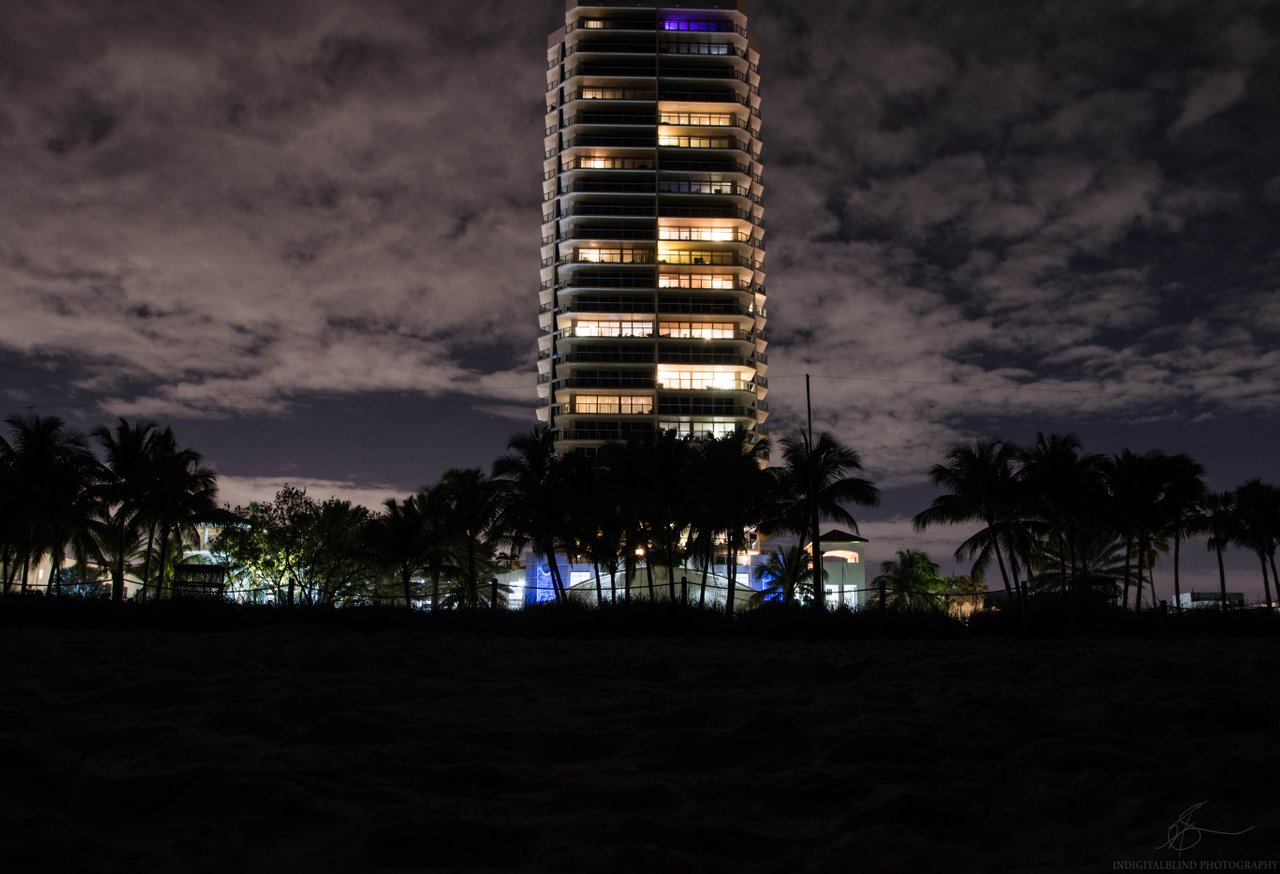 Can you see the high rise buildings in the distances?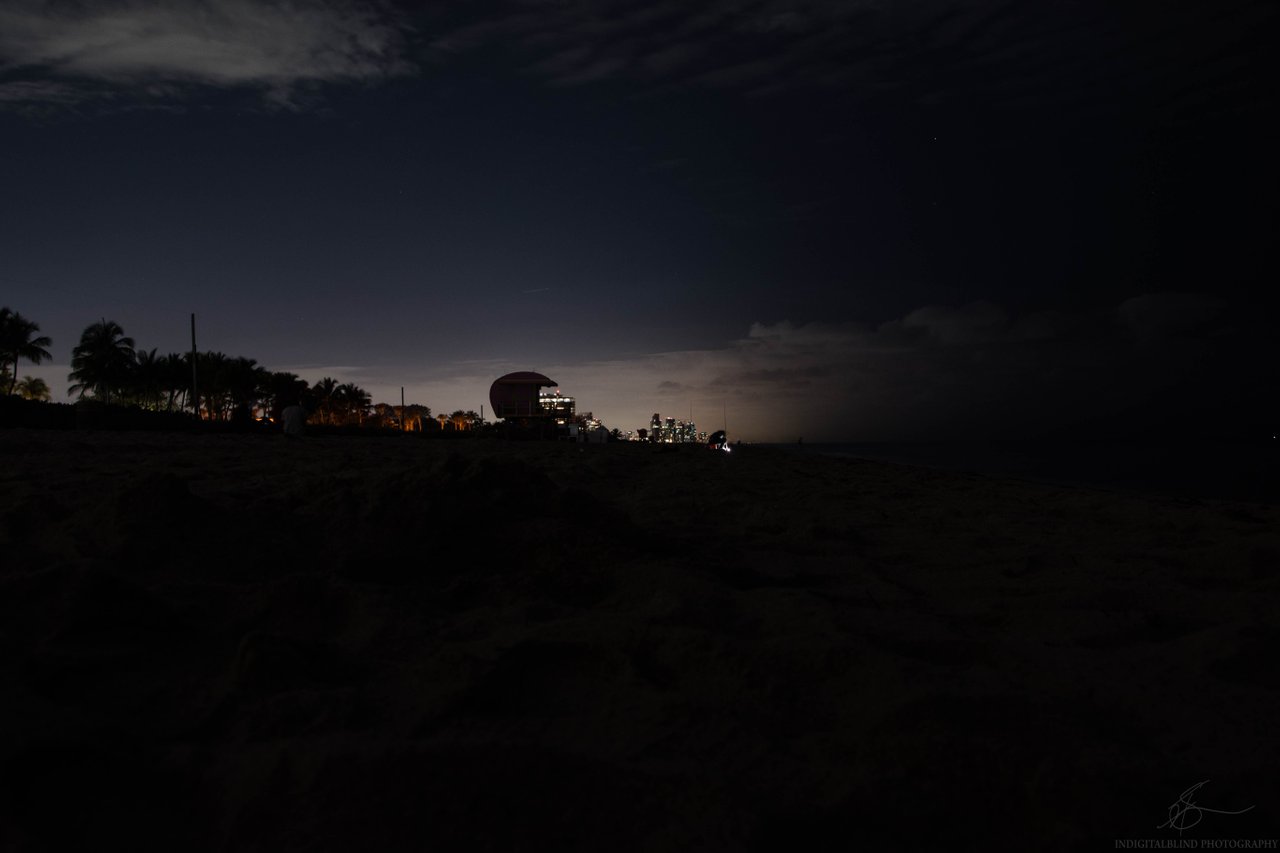 Next up I decided to do something stupid and I put on the telephoto lens and zoomed it out to the max to get a close-up shot of the high rises you see on the photo above. Even the slightest movement of the camera makes the picture blurry as hell so I did about 10 attempts. Finally, I got a shot that was far from perfect but acceptable. I couldn't do any better taking a 10-second shot, with the focal length set on 300mm on a fucking bag :D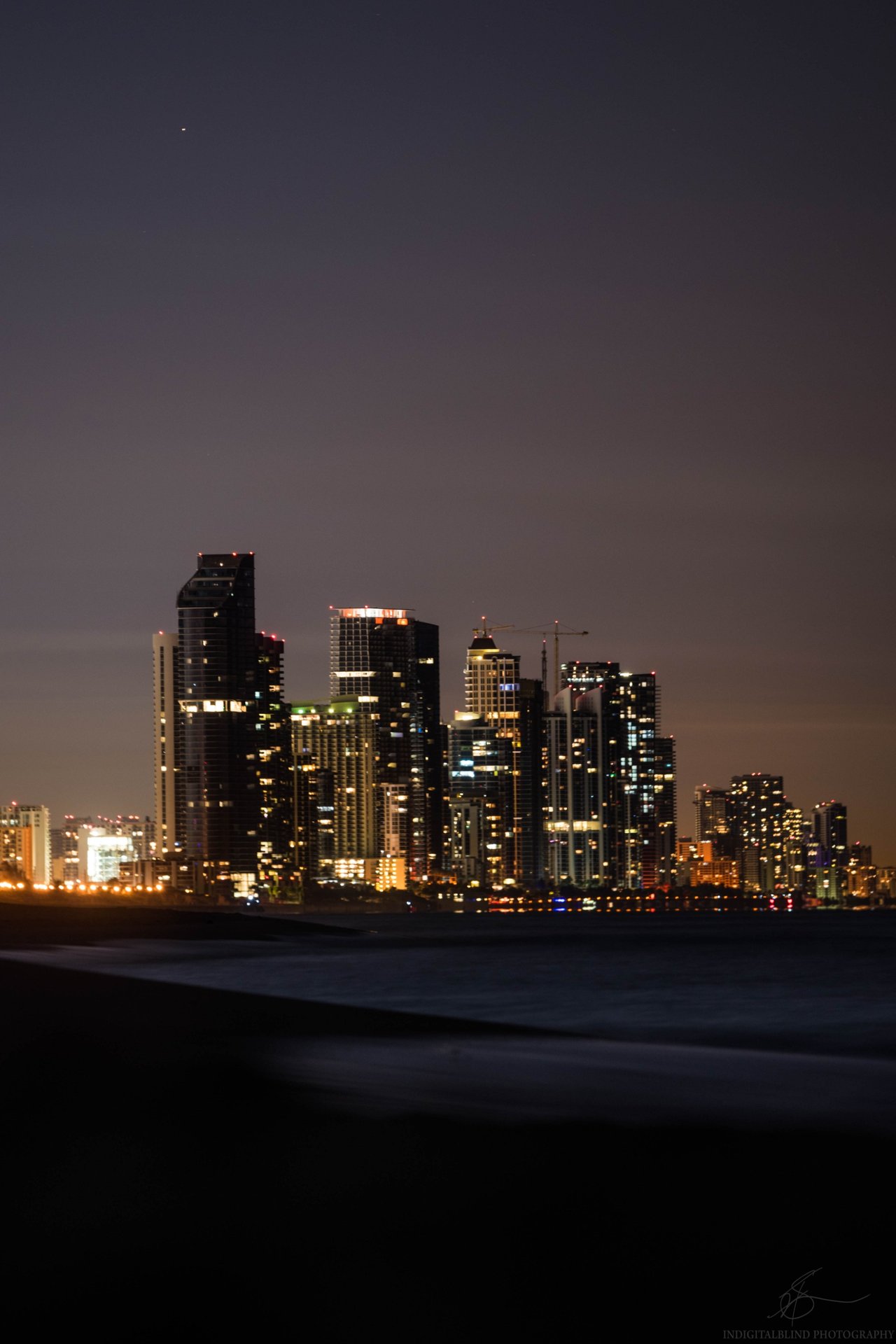 Overall 90% of the pictures of this session ended up in the recycle bin. Miami Beach at night is full of long exposure opportunities but never do it without the tripod.
---
---
---