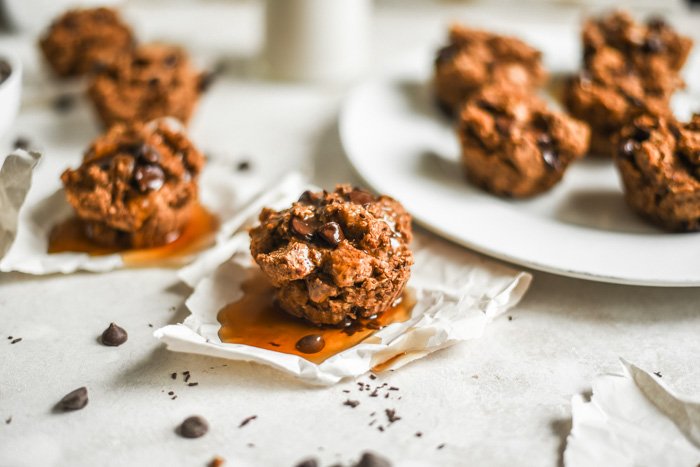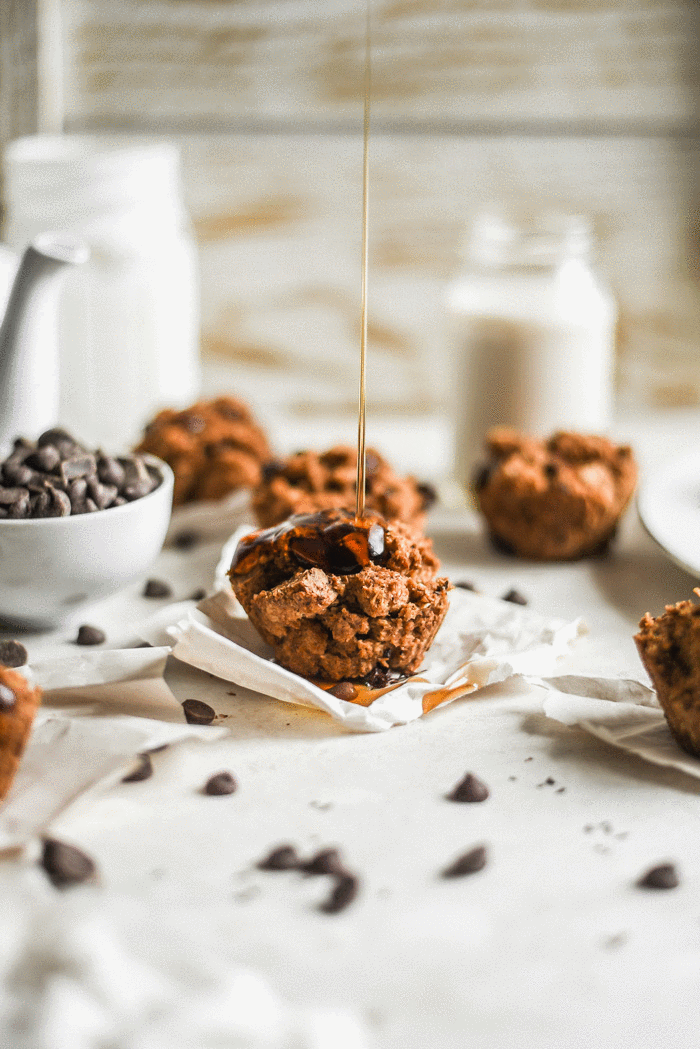 Am I the only one who hates seeing the perfectly good bread heels go in the trash?
Well, if you're with me on this then you'll be extra excited about this recipe because it's a perfect way to use them and any stale bread for that matter. Don't worry though, if bread waste isn't a problem for you this recipe can be made with fresh bread also.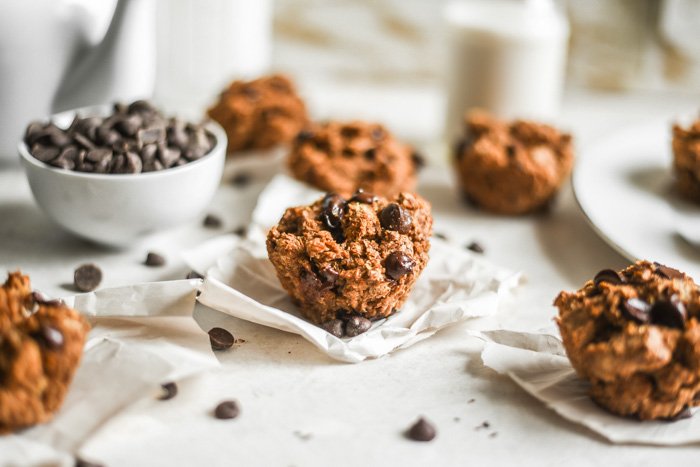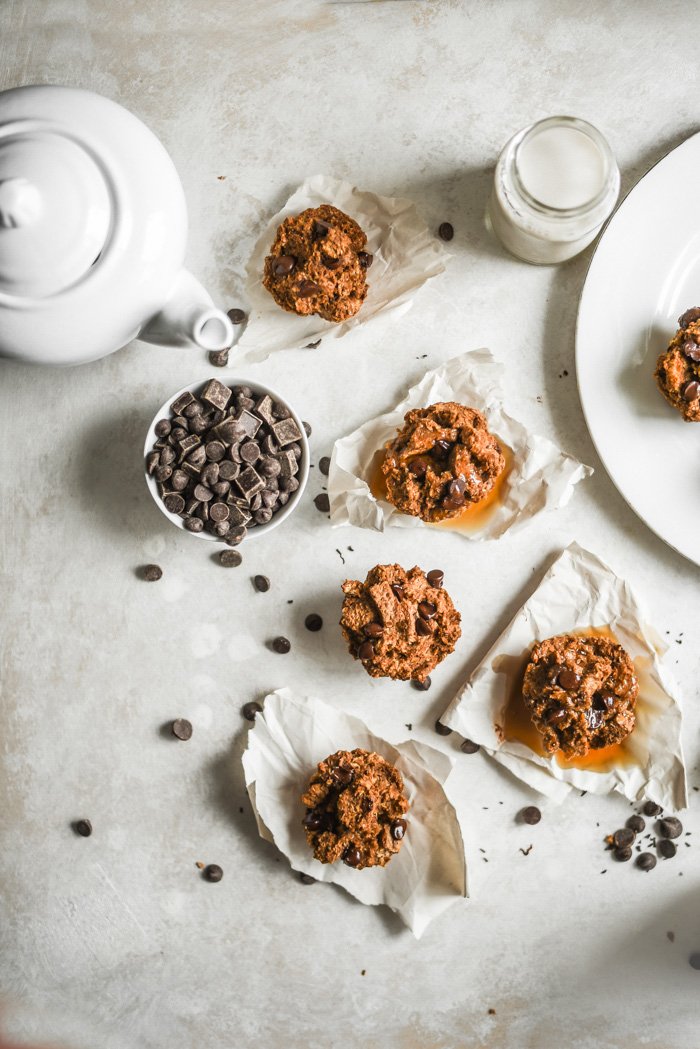 As for the chocolate chips, they can be replaced with a bunch of different things. Whether you just don't like chocolate with cinnamon, have an allergy, or are following a low fat diet there are plenty of other options. I personally love the chocolate but if I had to pick a good low fat alternative I'd say chopped dates are perfect! Some other ideas are nuts, blueberries, raisins, or even apples!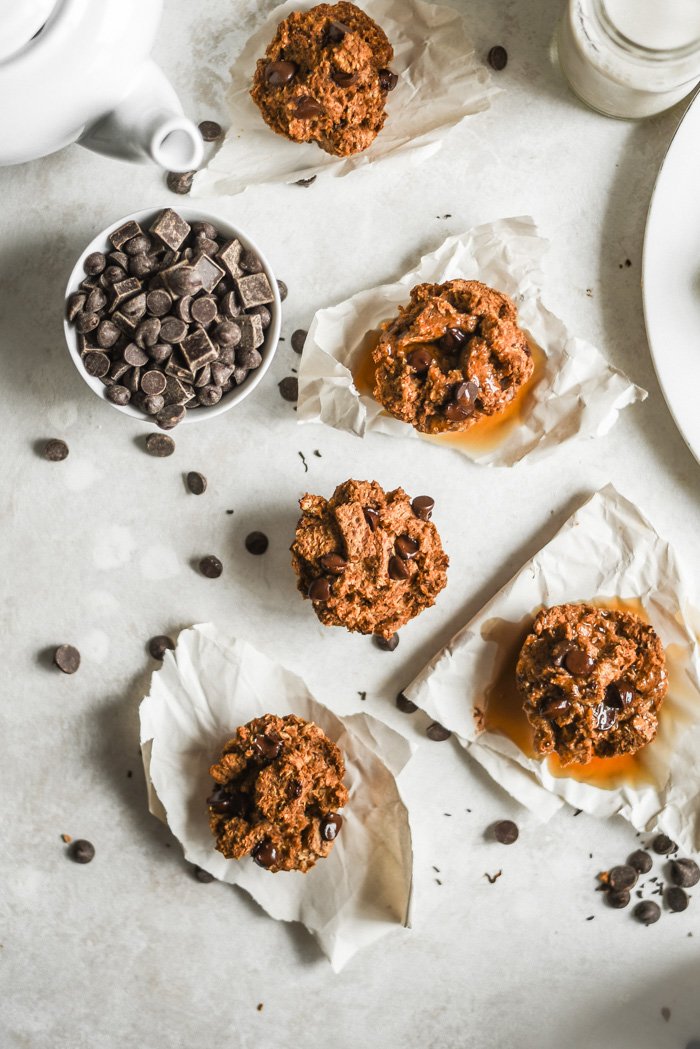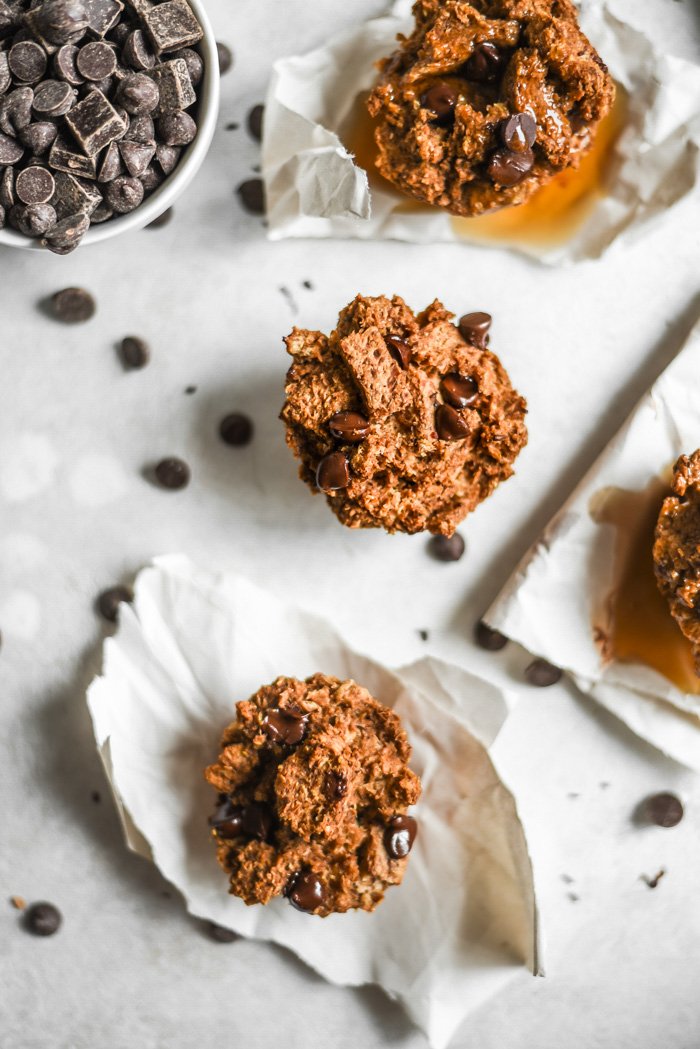 Bottom line here is that these are some very simple to make treats that are versatile enough for breakfast or snacking. They're also a great way to use up some old bread that's gotten too dry. I included chocolate because….well, chocolate. The muffins themselves are only lightly sweet and they are vegan, oil free, refined sugar free, nearly fat free. After they're baked you can eat them as is or you can douse them with a generous amount of extra maple syrup to finish them off with that extra sweet touch.
French Toast Muffins with Chocolate Chips
Looking for a creative way to use some old bread? These muffins make a great snack or easy breakfast any day of the week.
Prep Time 15 minutes
Cook Time 35 minutes
Total Time 50 minutes
Servings 12 muffins
Ingredients
8 slices sandwich bread cut into squares (use 10-11 is using smaller slices) you can use gluten free bread if needed
1/2 cup unsweetened applesauce
1/2 cup coconut palm sugar
1 cup plant-based milk such as almond or coconut
2 flax "eggs" 2 tablespoons ground flaxseed+ 6 tablespoons water
2 teaspoons pure vanilla extract
1 tablespoon cinnamon
1/2 cup dairy free semi-sweet chocolate chips optional (can sub with raisins, blueberries, nuts, or dates)
Instructions
Preheat oven to 350 degrees F (180C) and lightly grease a 12-count muffin pan with oil or line with paper liners. Lay the bread squares out on a parchment or foil lined baking tray and toast in oven for 6 - 8 minutes until edges are browned. Remove from oven and cool.
Stir the flaxseed with water and allow it to set and thicken for about 5 minutes. In a medium mixing bowl combine the flax "eggs" with applesauce, coconut sugar, milk, vanilla, and cinnamon. Add the chocolate chips (or substitution) and bread squares and stir to combine. Coat the bread evenly then divide the mixture between the slots in the pan. Bake them for 15 - 20 minutes until the tops are browned. Remove and cool at least 5 minutes before eating. Serve topped with maple syrup if desired.
These are best warm but can be stored in an air-tight container for up to 5 days in the fridge.

ALL CONTENT IS MINE AND ORIGINAL! All of these food photos were taken with my Nikon D750 and my favorite Lens, the Nikon AF-S FX NIKKOR 50mm f/1.8G. You can find out more in my INTRO POST.
Also, a huge shoutout to @rigaronib for designing my logo!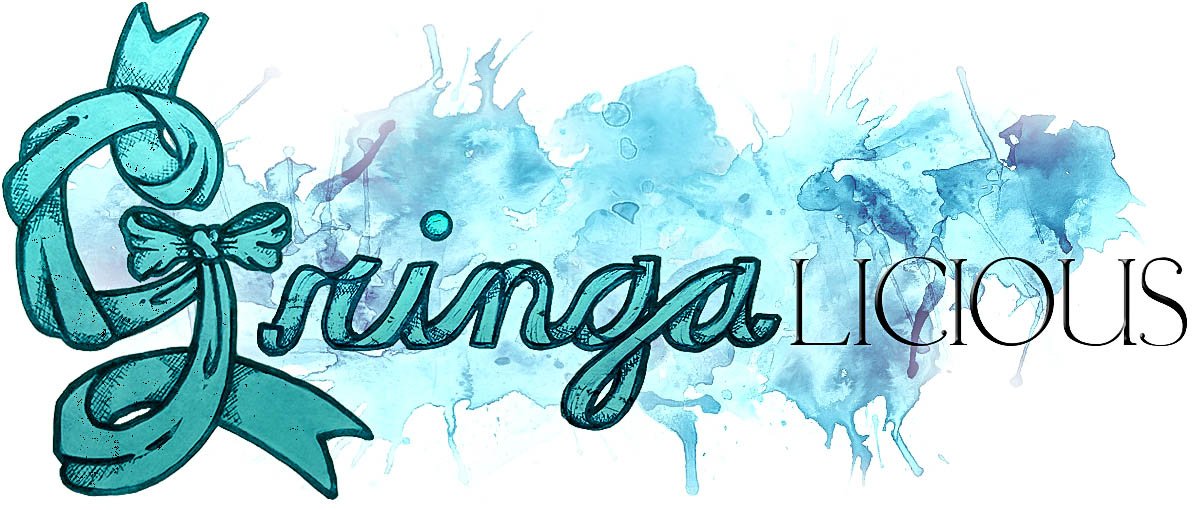 If you're looking for more recipes check out some of my other recent posts!
Also, check out my recap of last year