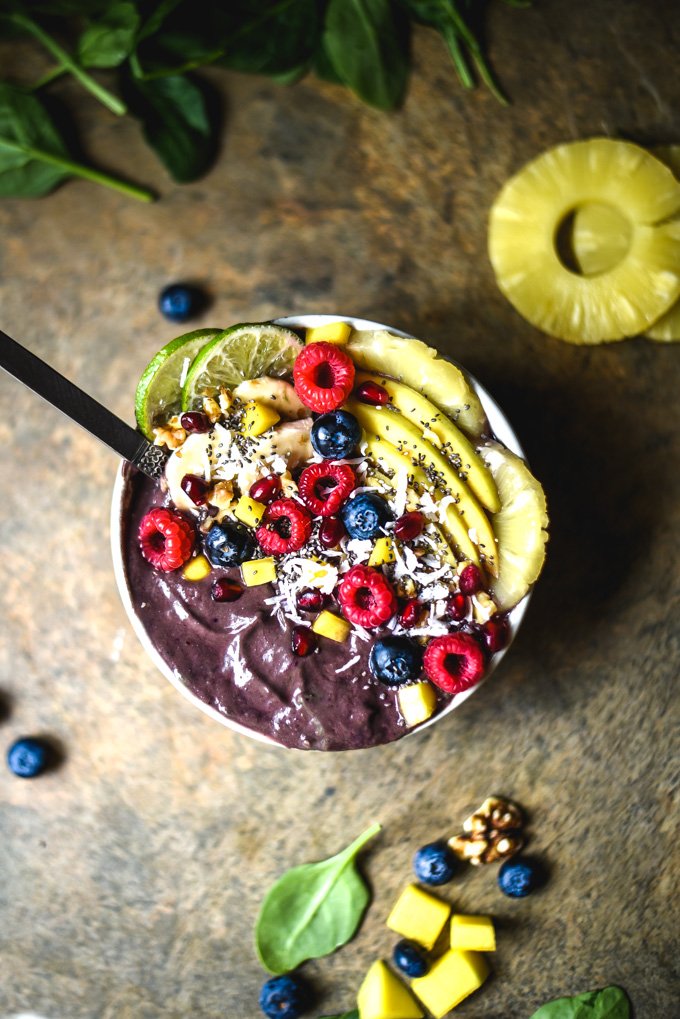 So I made a smoothie bowl with acai berries that's full of color and some tropical fruits to add that refreshing flavor!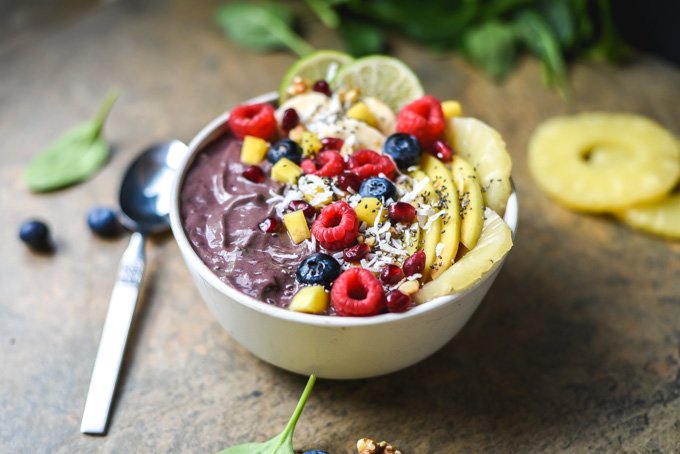 I always enjoy sharing smoothies and smoothie bowls because they are so easy and you can completely switch things up and make them you're own.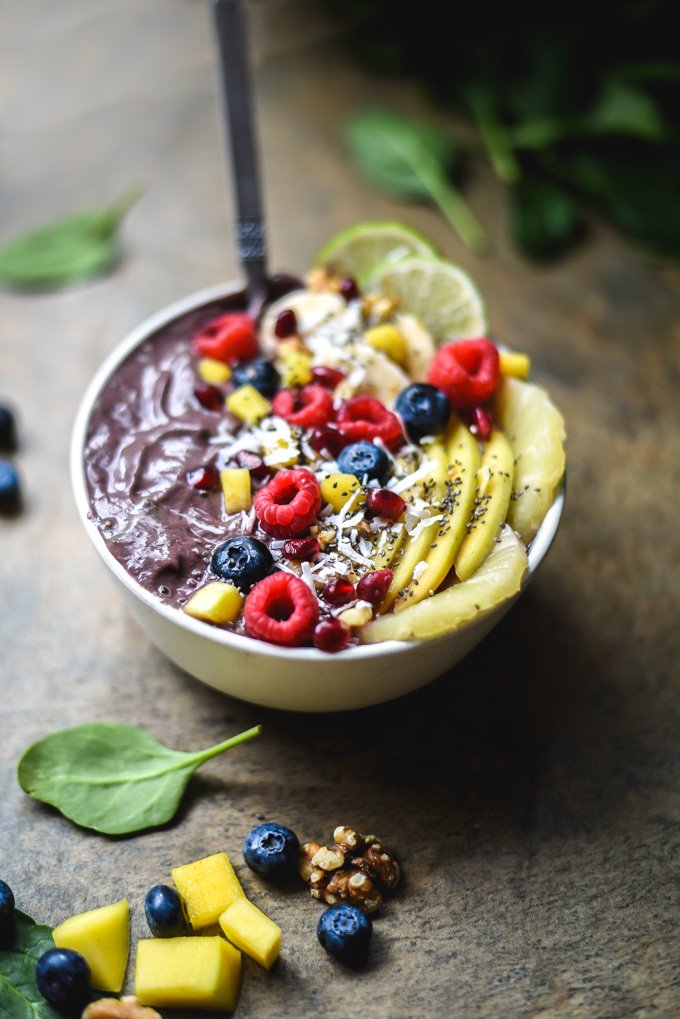 The fruits I chose to put on top of this one were solely based on what I love and what I had but pretty much any fruit you want can go on it. Except tomatoes. Yeah, definitely don't put tomatoes cuz that would be weird. 😉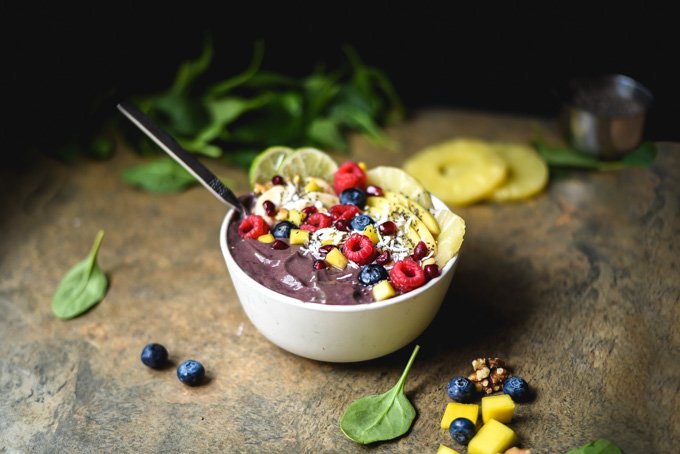 Healthy Smoothie Bowls with Mango + Acai
Who says smoothies are boring? These bowls are so full of color & goodness and there's endless possibilities for toppings!
Prep Time 10 minutes
Servings 4 servings
Ingredients
Smoothie:
1/2 cup walnuts other nuts such as cashews can be subbed
2 100g packs frozen acai berry puree (*see note)
1 small/medium ripe avocado, pitted
1 teaspoon spirulina powder **see note also
1 teaspoon ground flax seed
1 tablespoon chia seeds
1 ripe banana
1 mango peeled + seed removed
1 cup fresh pineapple
1 cup 100% fruit juice of choice like orange
1 medium lime juiced

Optional Toppings:
sliced fruit or berries
nuts + seeds
granola
shredded coconut
honey/maple syrup

Instructions
Combine the ingredients for the smoothie in a blender or food processor and blend until smooth. Pour into bowls and top with anything you'd like. Enjoy!

Recipe Notes
*You can purchase frozen acai berry at most local health food stores and some grocery stores. I used the packets from Trader Joe's however it's also available onlineavailable online **If you want to include spirulina it's also available at health food stores or available online

ALL CONTENT IS MINE AND ORIGINAL! All of these food photos were taken with my Nikon D750 and my favorite Lens, the Nikon AF-S FX NIKKOR 50mm f/1.8G. You can find out more in my INTRO POST.
Also, a huge shoutout to @rigaronib for designing my logo!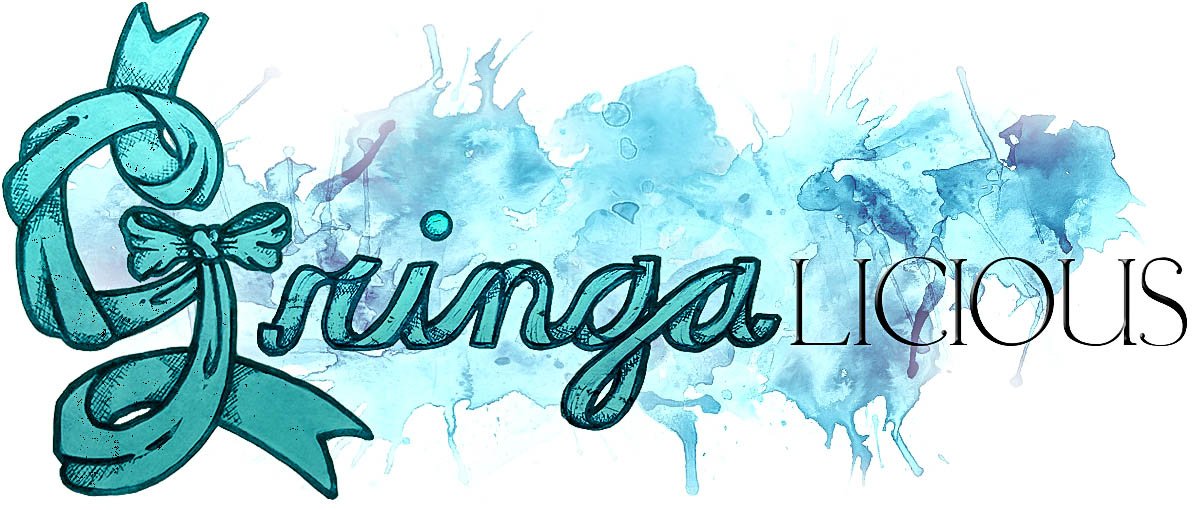 If you're looking for more recipes check out some of my other recent posts!
Also, check out my recap of last year