Because it's Monday and it's potentially going to be a long week. I don't think anyone can argue that cookies are a must today, or that a classic like oatmeal cream pies is even better!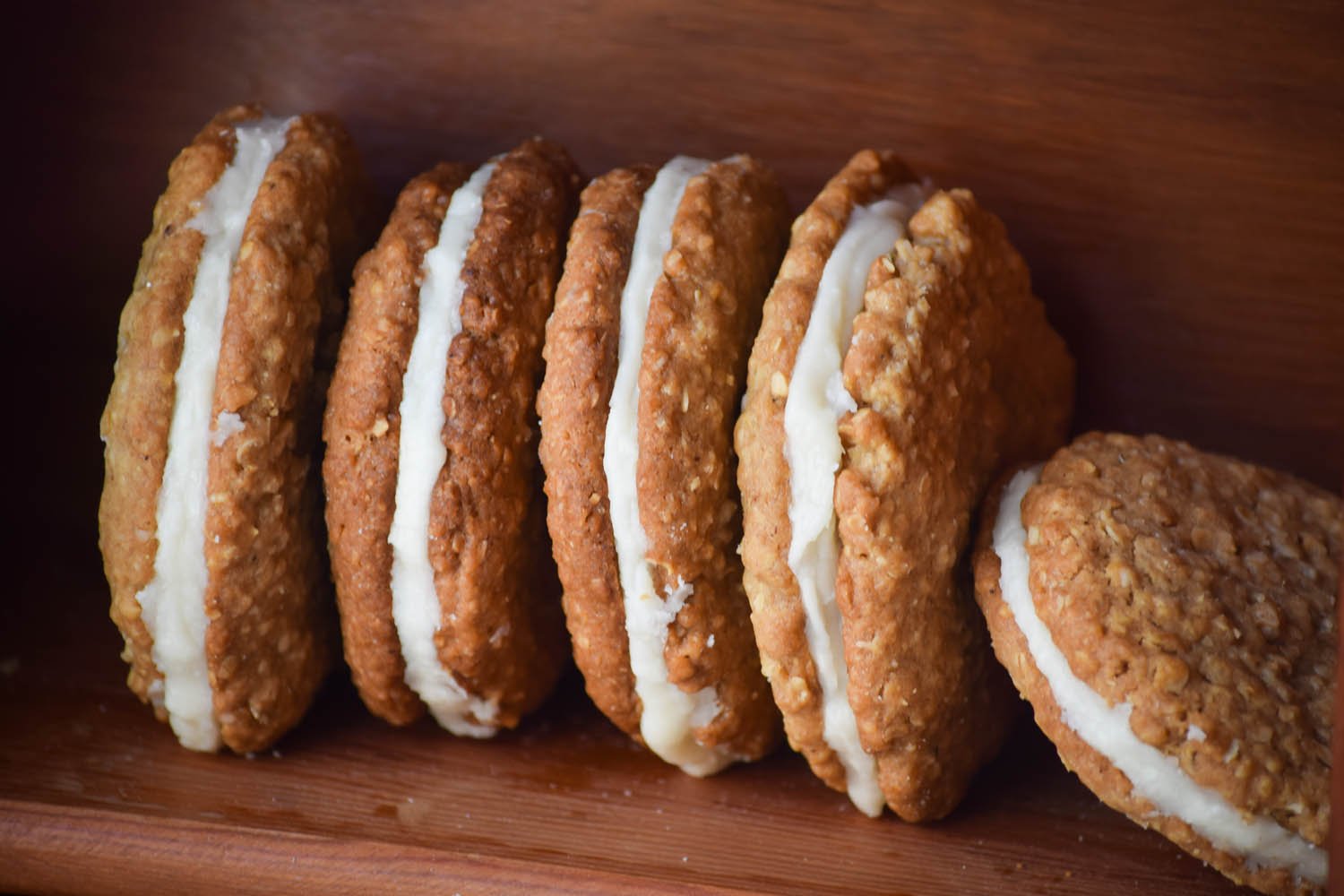 I just realized as I am writing this post that I am starting this week without chocolate. What? That is something that must be amended later I'm sure. Don't worry, I'll make up for it.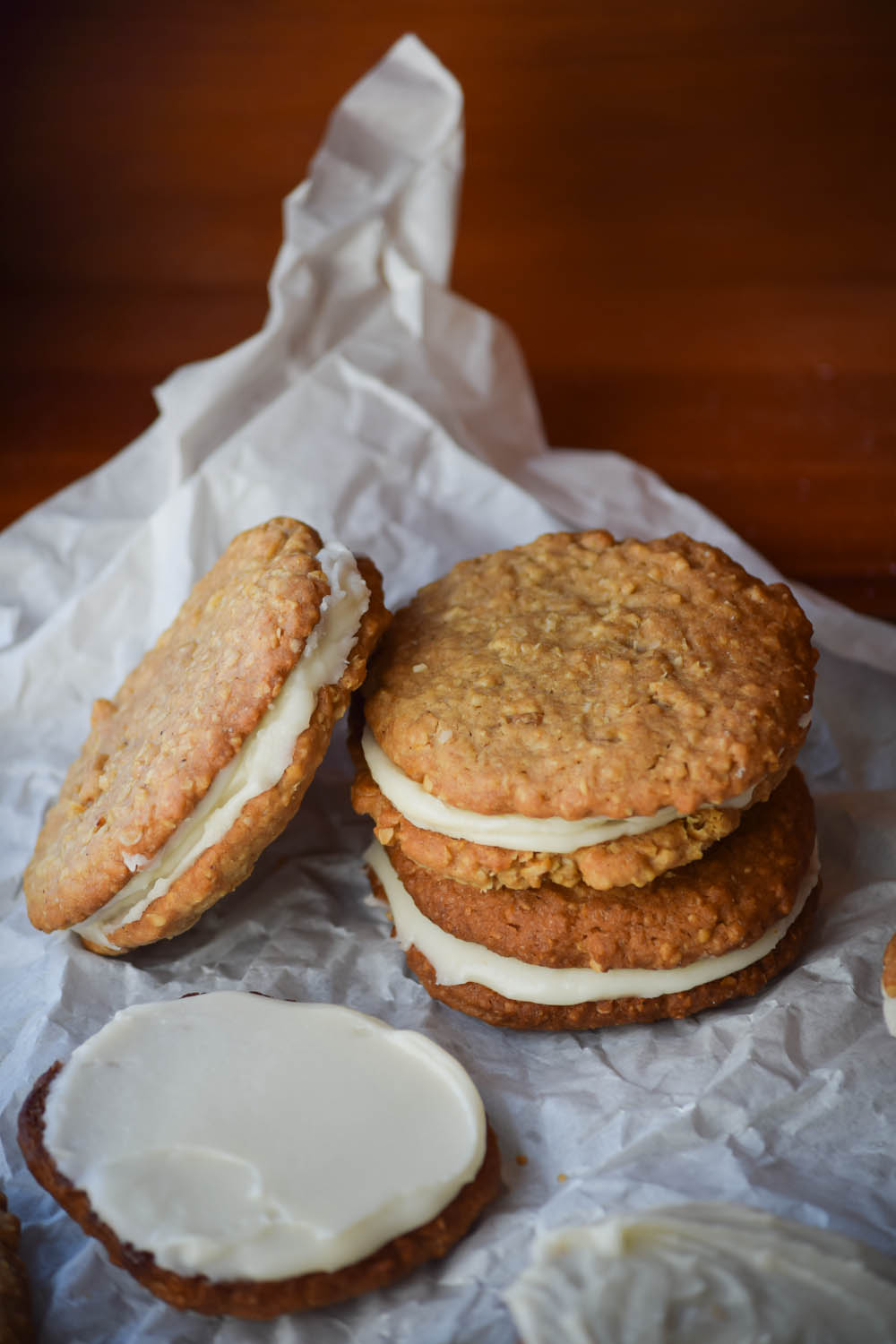 So, in light of these facts I am going to keep today's post short and sweet because I have a bunch of things to do today. Hopefully you guys don't mind. I'm pretty sure you're only here for the food anyway so let's get to it.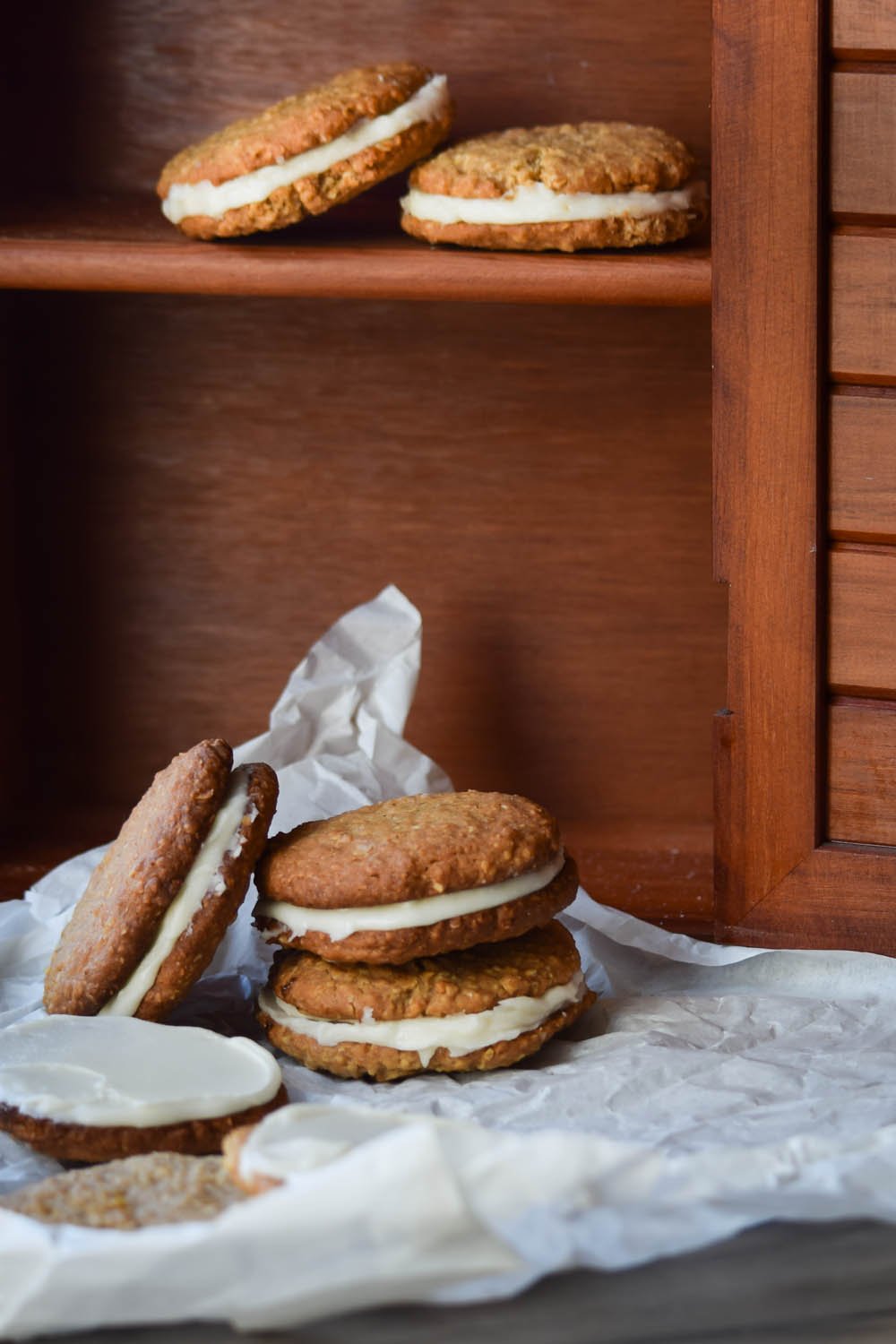 Oatmeal Cream Pie -> These three little words make me very happy, what about you? Unfortunately the real thing isn't all that it used to be. Little Debbie may be very cute but the unpronounceable ingredients that go into her treats are not. Need I say, yuck?
Here I go again saying how much better it is to make everything homemade, yatta, yatta, yatta. I'm a broken record, I know, but can you argue with that? I just really like knowing what is going into the food we eat and I think everyone should enjoy that same peace of mind.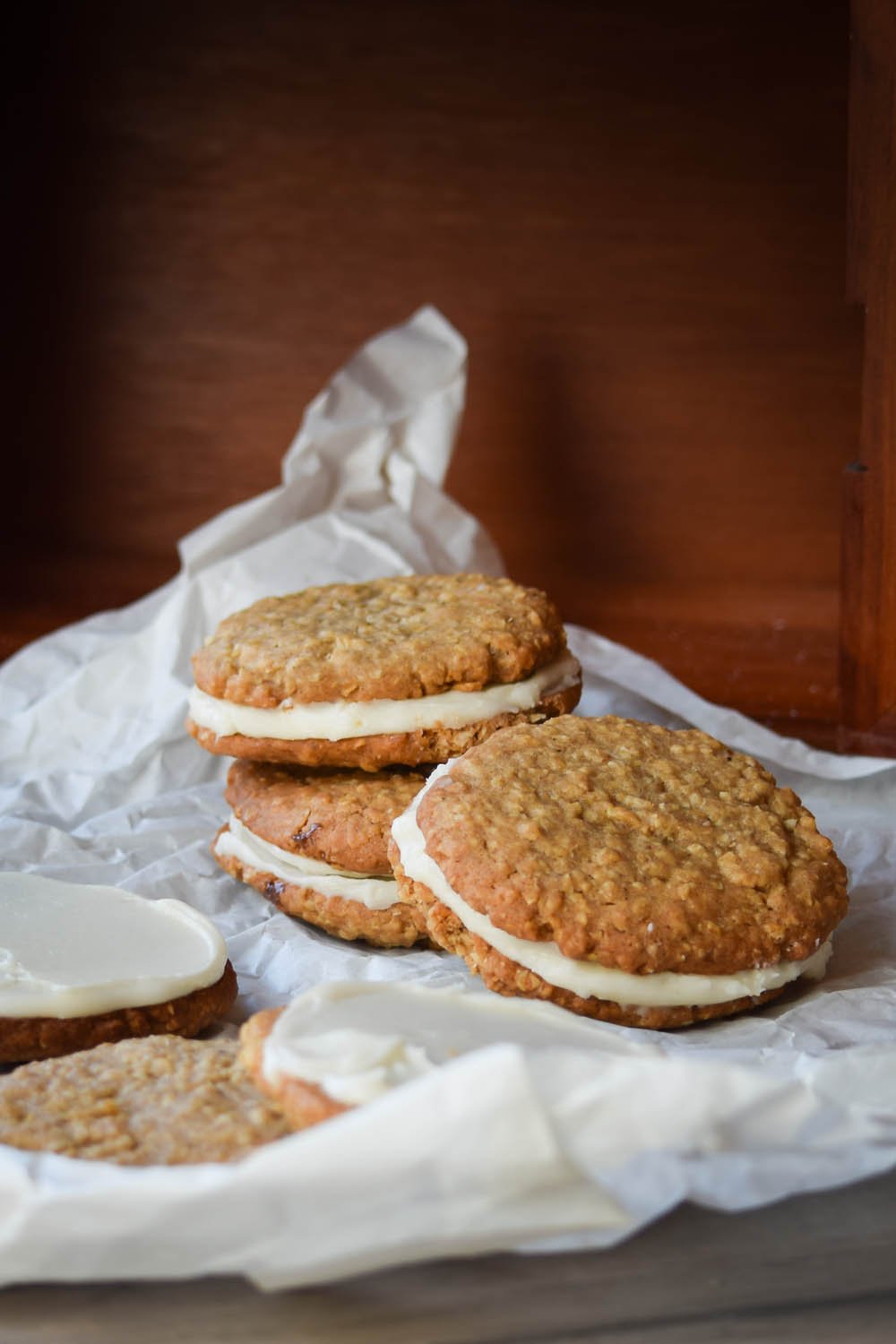 Okay, I'm not saying these are healthy or anything. They definitely aren't going to join the power food list anytime soon, but in moderation they are such a yummy alternative to packaged junk foods. Plus, they are so easy to make and everyone loves them. Especially the kiddos. They even really liked them without the frosting and that is totally an option, or you can just frost single cookies.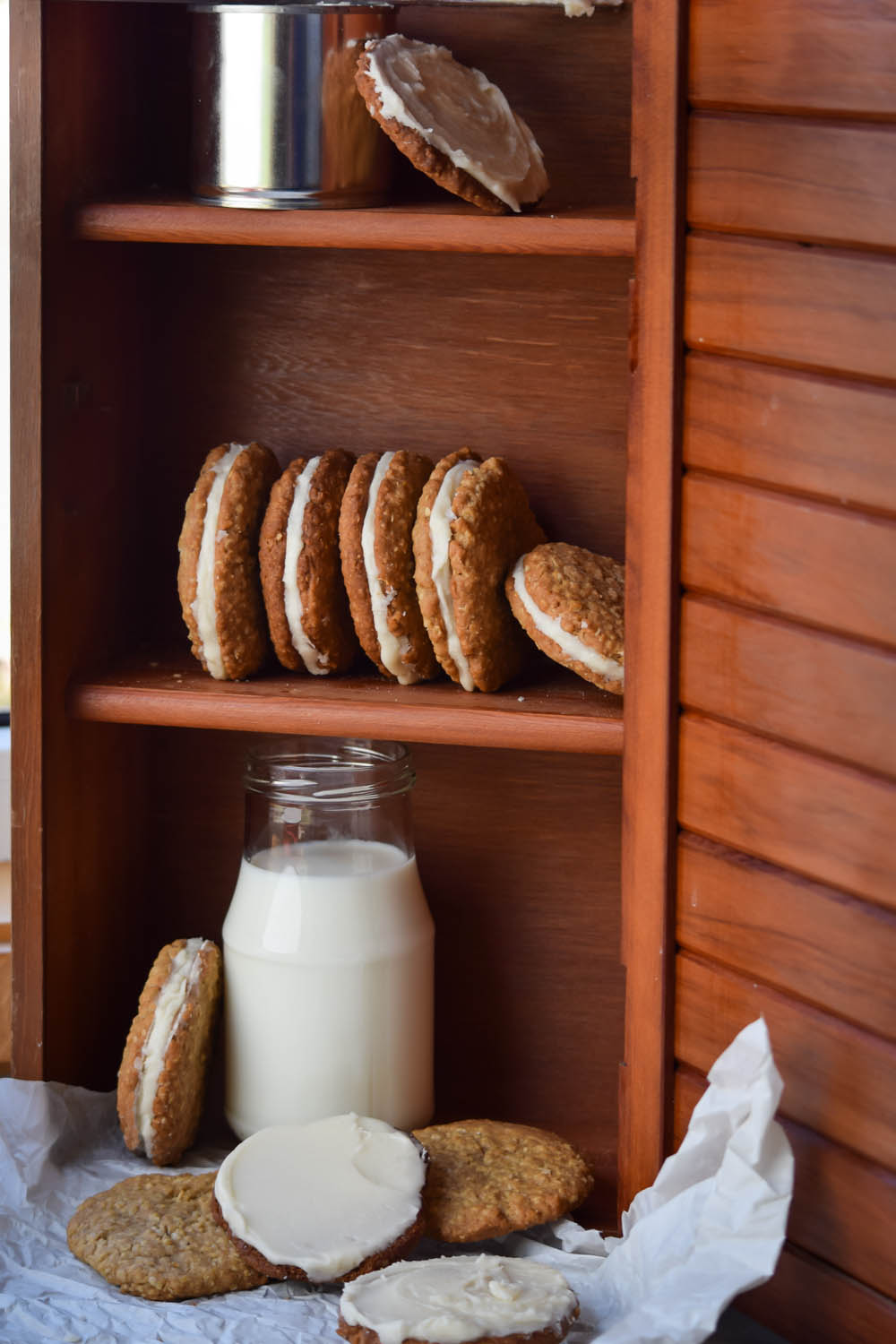 Grab the kids and get baking this week and then all that's needed is a big glass of ice cold milk and you'll be set. Cheers!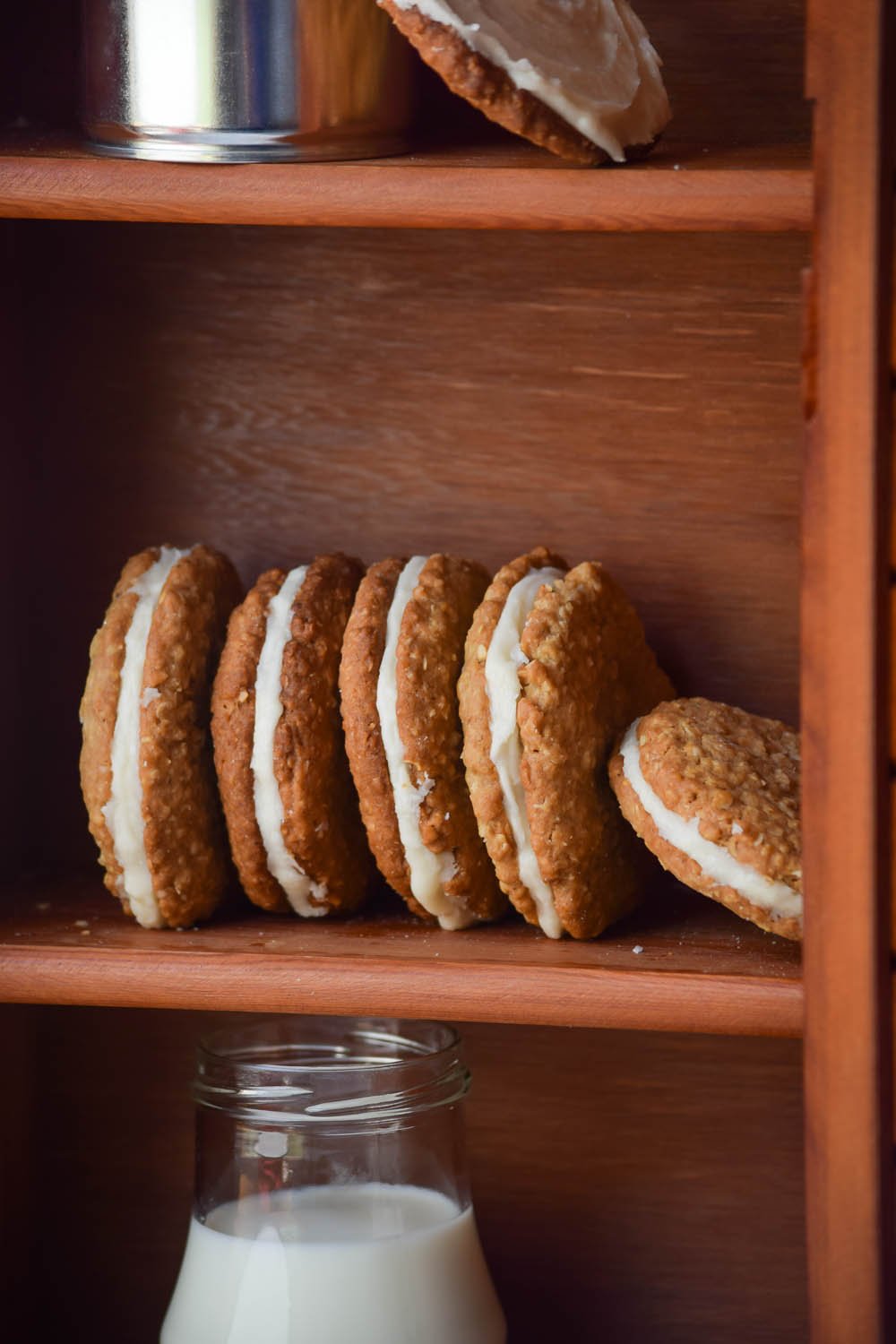 ALL CONTENT IS MINE AND ORIGINAL! All of these food photos were taken with my Nikon D5300 and my favorite Lens, the Nikon AF-S FX NIKKOR 50mm f/1.8G. You can find out more in my INTRO POST.
And, by the way, to all the minnows out there, my intro post did a huge $0.21. The key to success on Steemit is to be consistent and persistent.
Also, a huge shoutout to @rigaronib for designing my logo!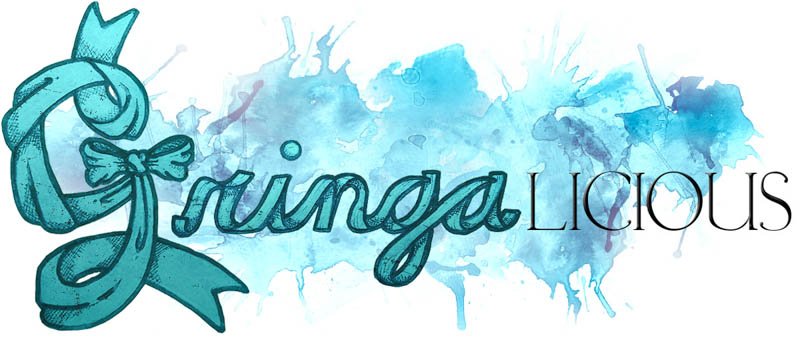 For more great food ideas, please do not forget to look at my other recent food posts
Oh, and don't forget to follow me on all your favorite social media channels!
Recipe available upon request to the first Steemian friend who says today's words : "Eat this Little Debbie"