(Photos: Landscapes - Lakes/Streams/Fall foliage)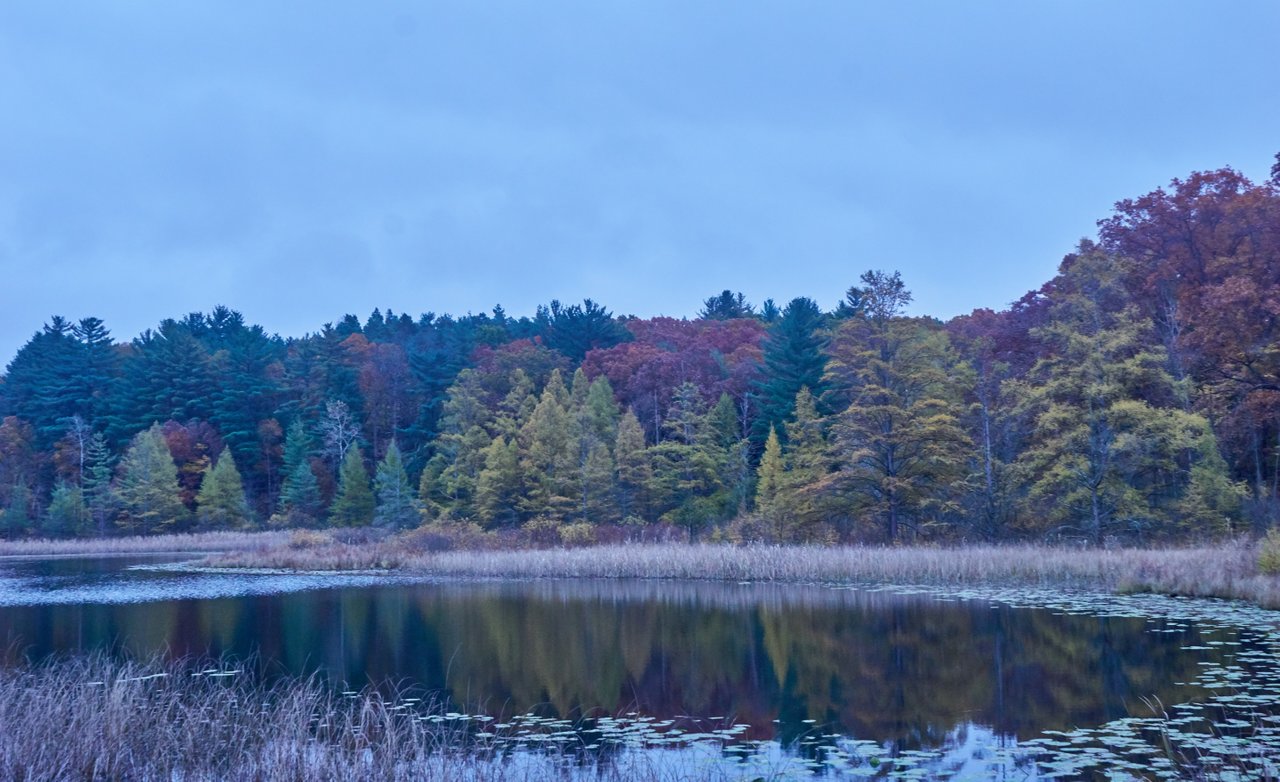 More fall-time MI! Today we're focusing on the lakes and streams around the loop that we hiked.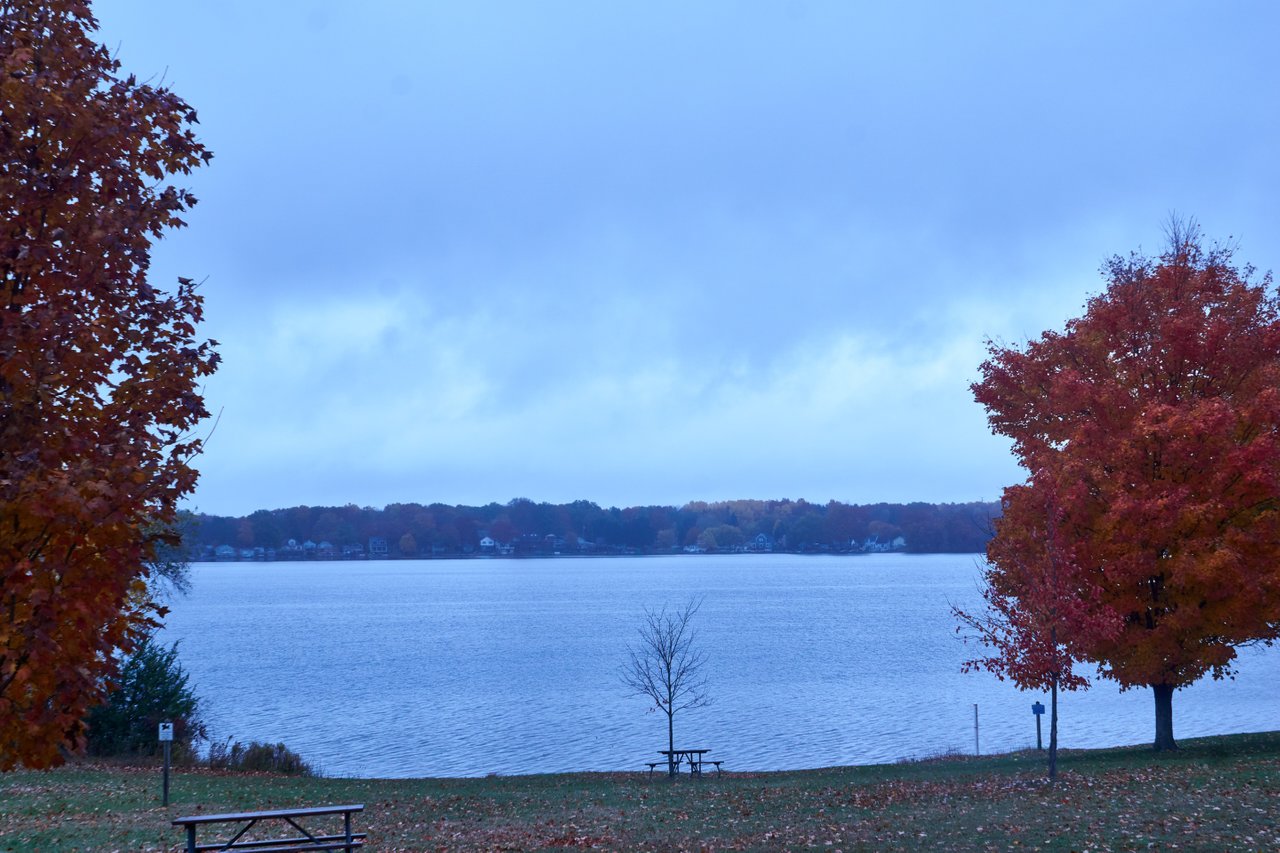 I like this one - it ended up kind of being framed out by these pure orange trees, with a nice view of the lakeside homes.
I think that this sort of countryside scenic place is the ideal type of place to own a home, if you're into that.
Nothing quite like waking up and opening your door to the natural beauty of this world.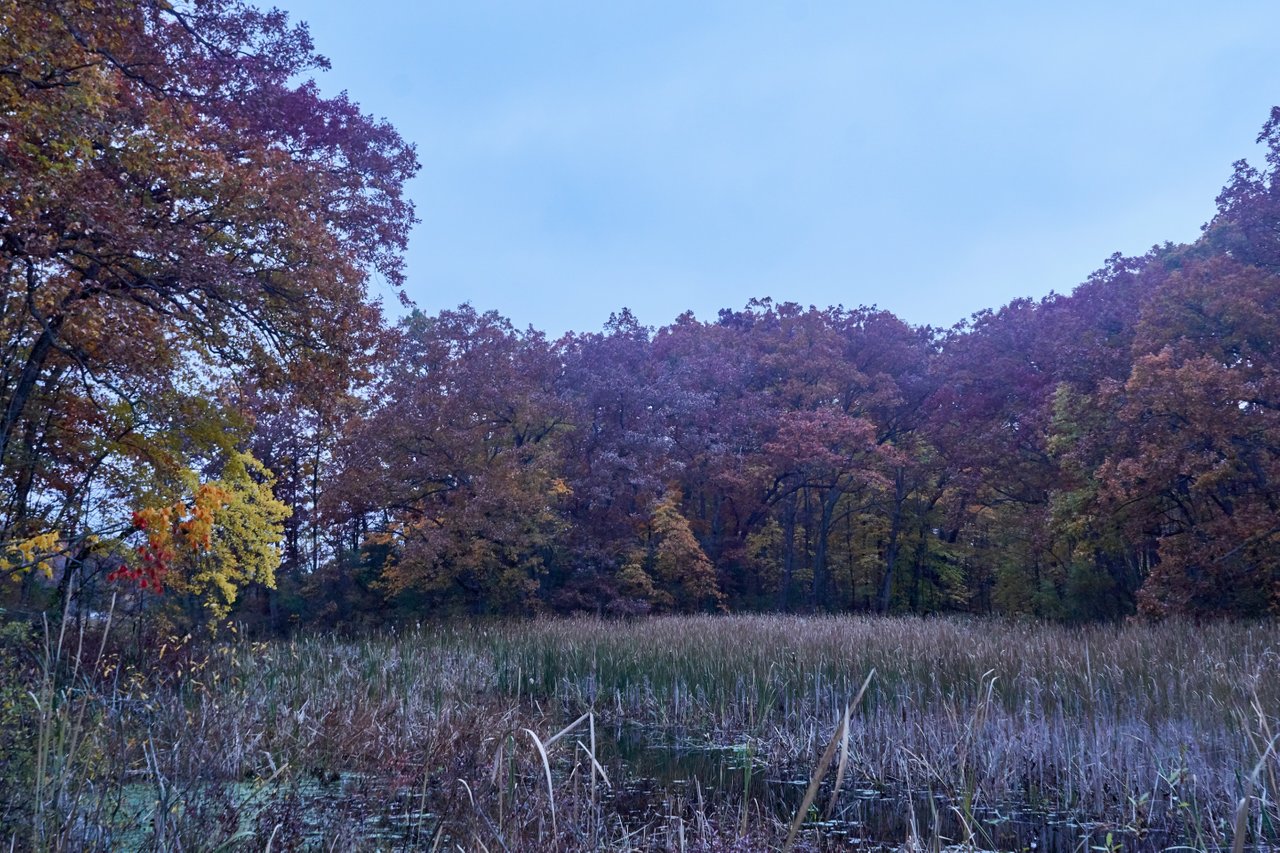 This one ended up having this nice splash of bright yellow on the left side, and I think it flows well from water, to reeds, to trees.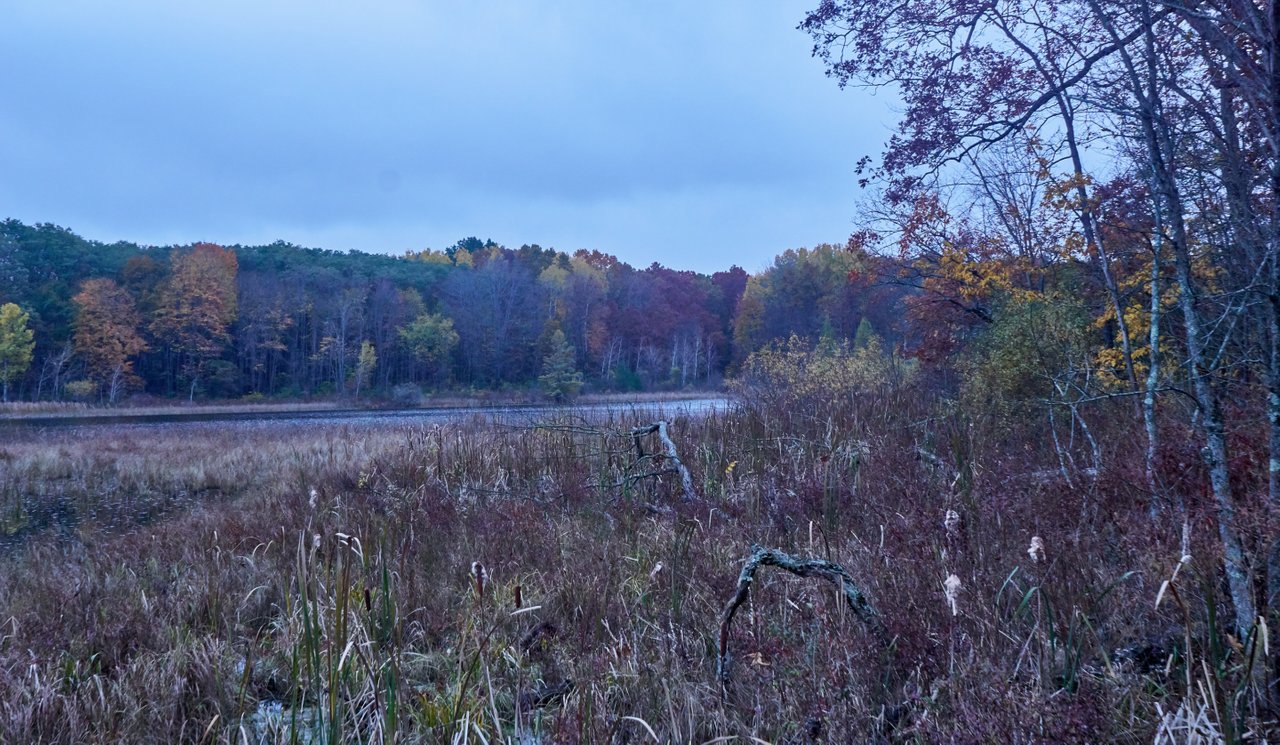 It's probably a symptom of it being past peak times, but there's definitely not as much pop on the colors as there could be.
But that's not necessarily a bad thing. Walking through this place you are able to see the entire process -- trees that are still fully green, to bright yellows/oranges, to deep auburn tones, to being naked and having shed their leaves for the season.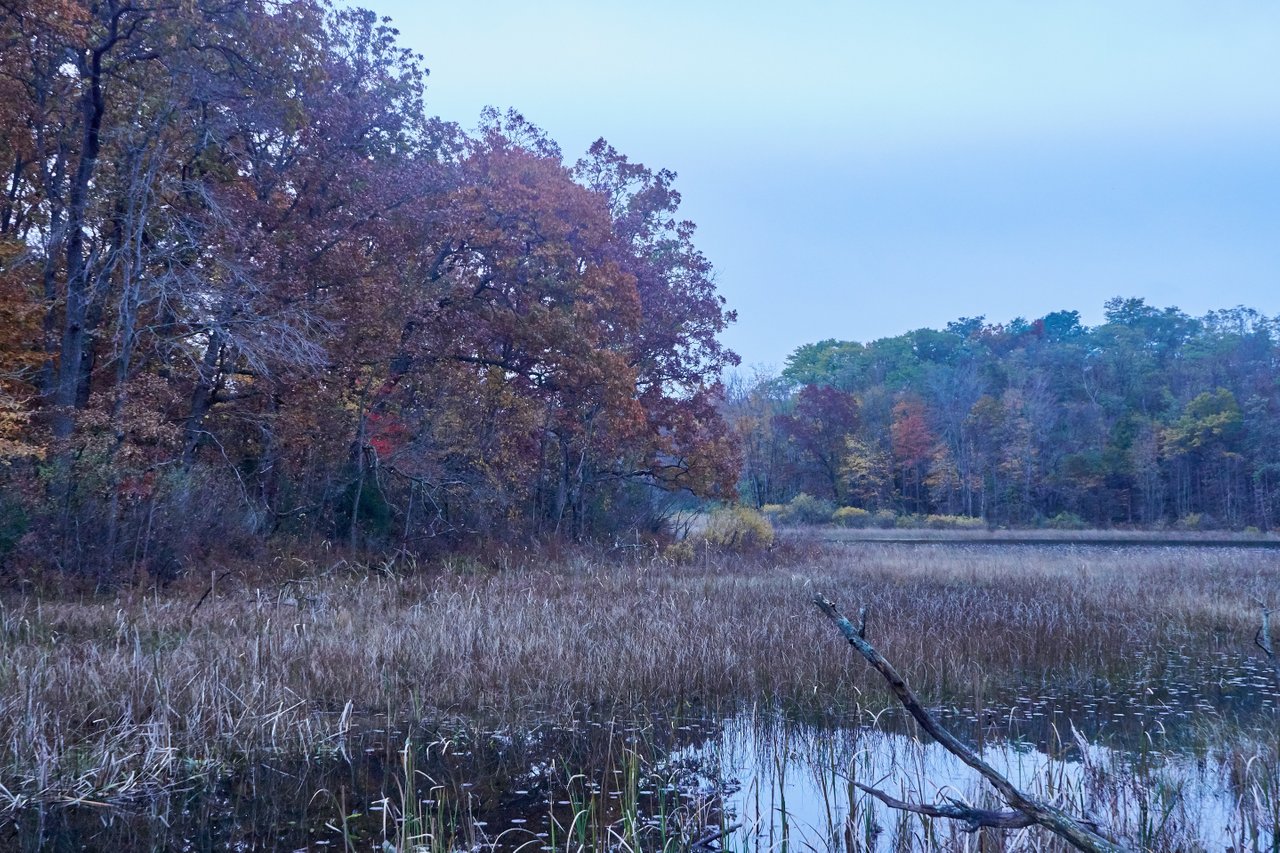 It was a slightly rainy and overcast day out here, but it was still a beautiful and enjoyable hike. It was just a light mist for basically the entire time -- just a little bit of drizzle here and again.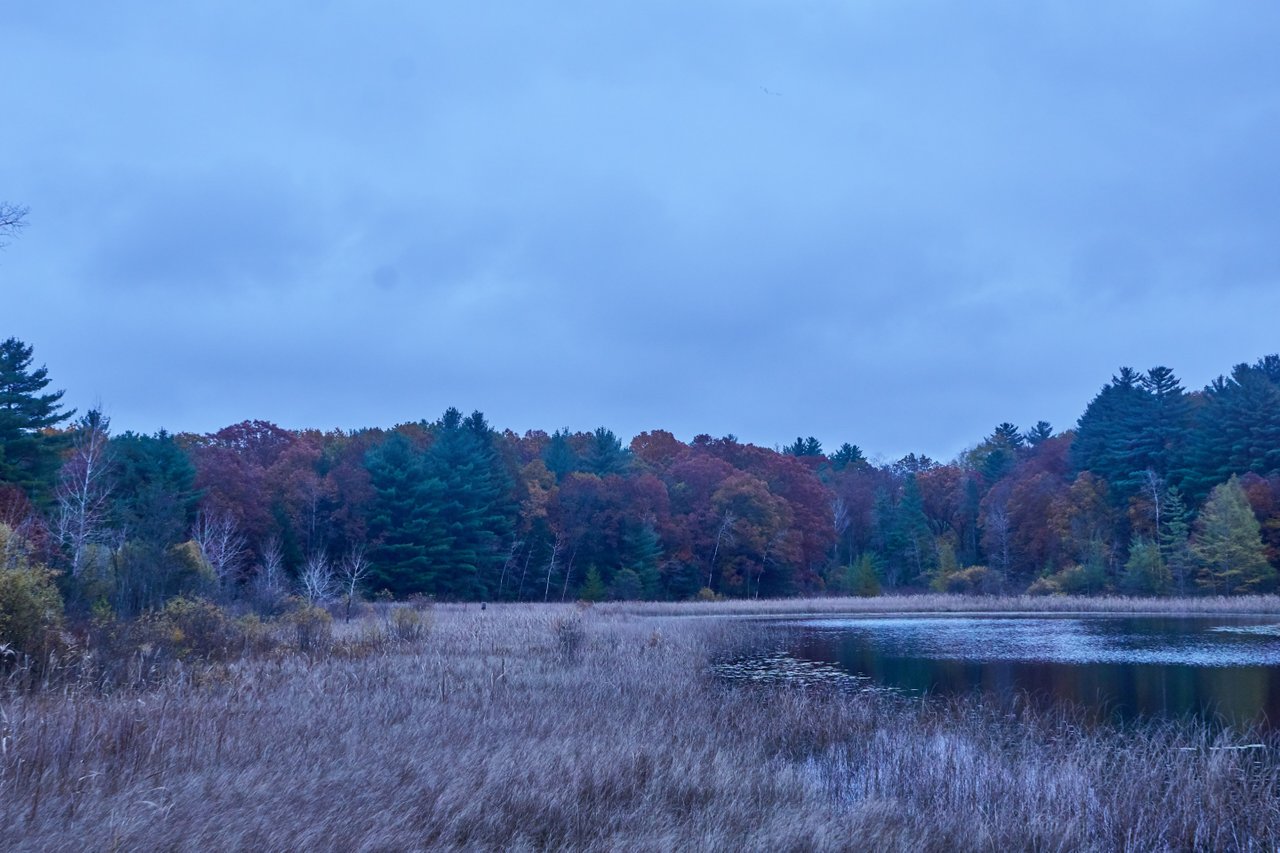 This one I thought turned out pretty cool. There's kind of a blurred effect in the grasses due to the wind that really brings the scene to life.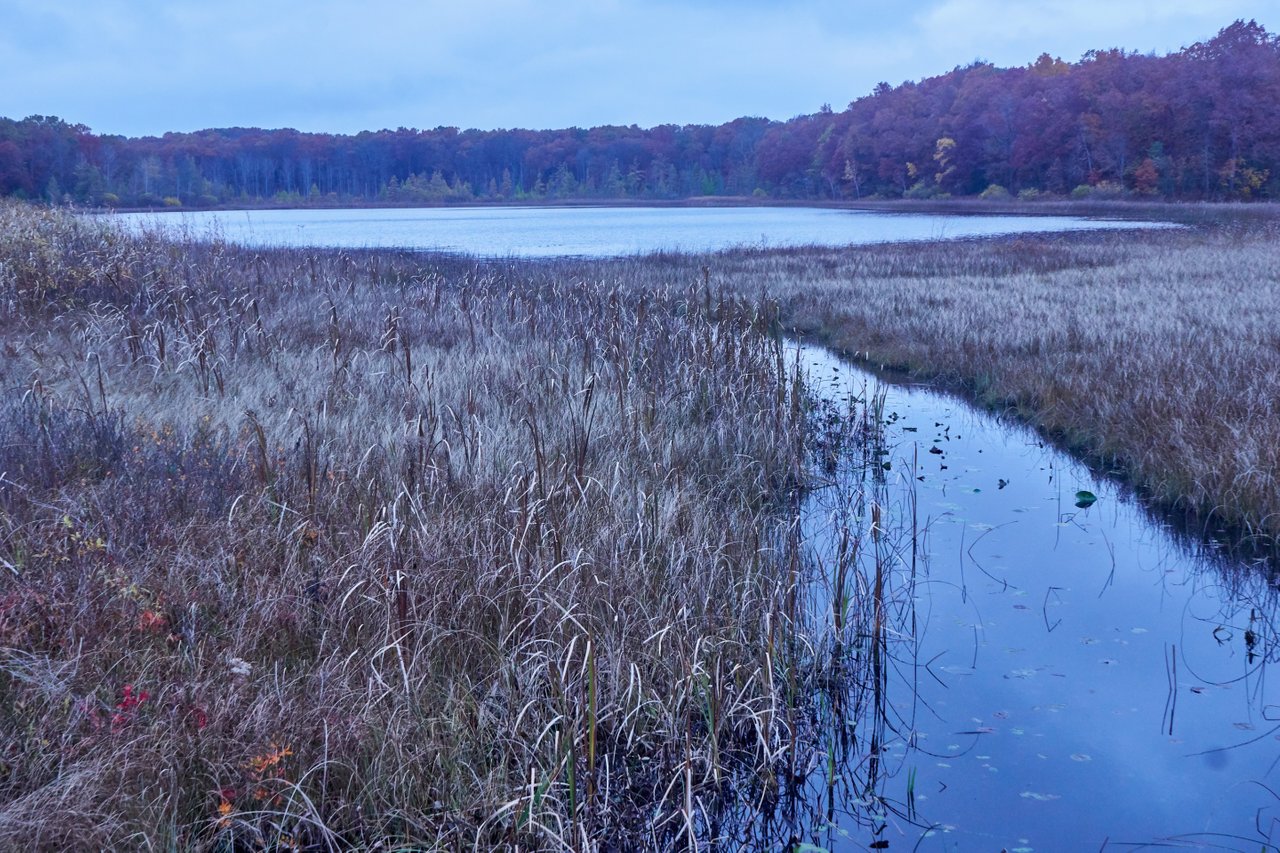 These last two I wanted to show some of the natural waterways going to and from the different lakes in the area.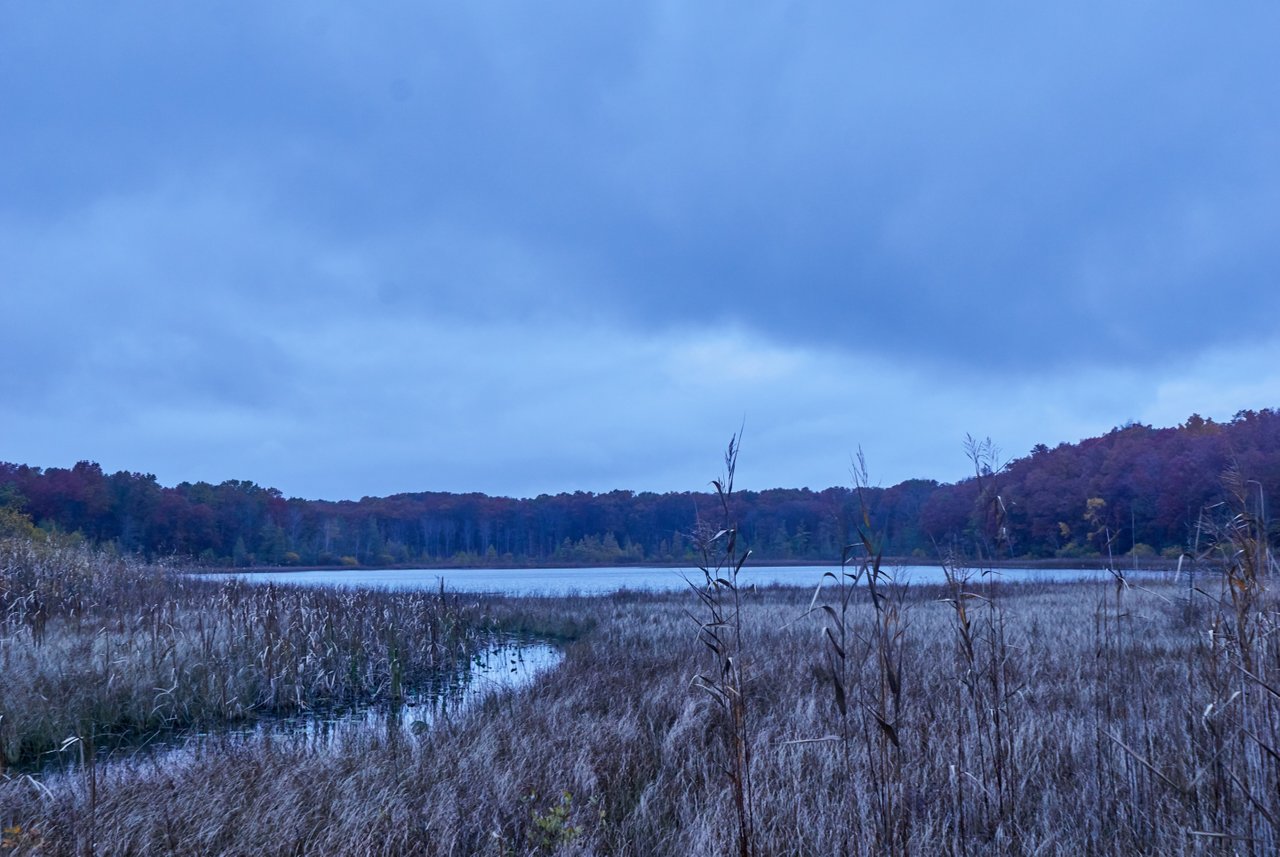 I like how the contrast of objects in the foreground and background work in these shots.
There's really a lot of beauty in nature, and Michigan was very pretty to explore. I'm looking forward to seeing everywhere else the world has to explore.
Anyways, thanks for coming by --
Hope you enjoyed the pics 😎
Guurg