Oh, maybe this is good news for all of us or just the price manipulation of a big fish. It really surprised me..!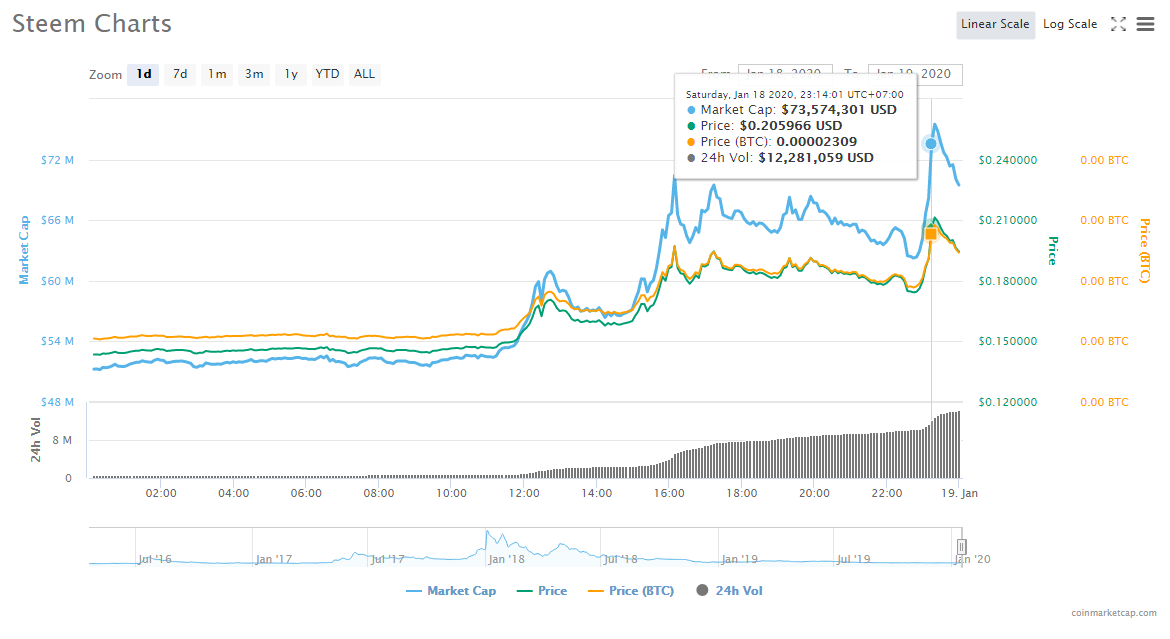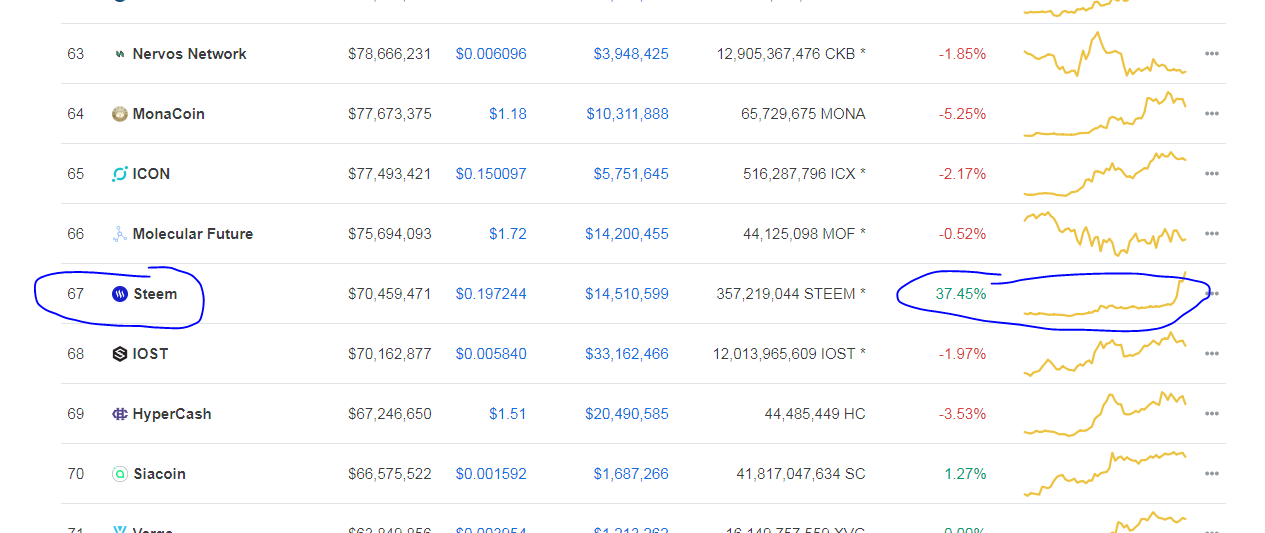 In Vietnam, we are about to welcome the Lunar New Year. And maybe so Vietnamese people like me, we don't have much time to write articles on Steem. The Lunar New Year keeps us busy for a long time! But I still keep the habit of watching the market at least once a day.
Perhaps many of you don't often pay attention to the price of Steem, instead you focus your time to do other jobs on Steem. So, although I have no intention of writing today, but because this dance is too interesting, so please take a look at it with me.
Happy new year 2020 :)
PS: If you know the reason for it, leave a reply, I'm a bit curious. Thanks alot :)

Connect with me on other foundation
facebook || youtube || twitter || blogger || wordpress || d.tube || minds || reddit || linkedin || tumblr || instagram
🔥🔥🔥

Follow me to get minimum 1 follow from @anhvu & daily random upvotes from the @hoaithu's Curation Trail

💰💰💰

If you want to earn more rewards with your Steemit account, you can refer to the ways from

this post

.