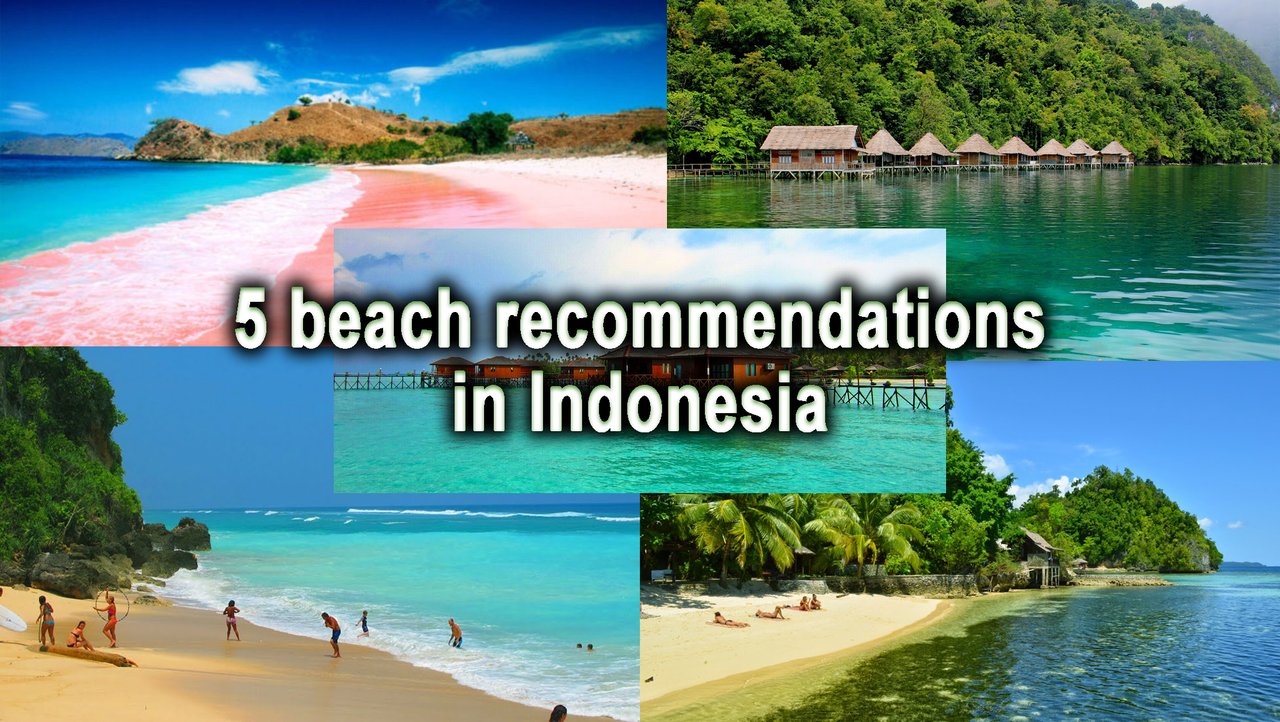 Hello Steemian, have you ever traveled to Indonesia and vacationed there? Or are you ready for a vacation in Indonesia? If true, I will review 5 very beautiful beaches in Indonesia as a reference for your vacation in Indonesia. hopefully very helpful for you
Pink Beach, Komodo Island

On the island of Komodo, besides that you can meet with rare animals native to Indonesia, namely Komodo, which is a protected animal and also one of the ancient animals that still remains today. Besides Komodo, you can also visit the pink beach on Komodo Island, this beach is said to be pink because the coast there is pink.
Derawan Beach, Kalimantan Timur

This beach is located in East Kalimantan and has a variety of flaura and fauna. Not only that, this beach is ranked 17th on CNN World's 100 Best Beaches In The World
Ora Beach, Maluku Tengah

on this beach you can see very clear sea water so you can immediately see the beauty of the coral and underwater on a boat
Pandawa Beach, Bali

This beach is often said "the secret beach". This beach is hidden behind cliffs and bushes, because the road to this beach is very difficult so this beach is often called "the secret beach"
Tomini Bay, Sulawesi Utara

Tomini Bay is located in Sulawesi Utara because of its location not far from the equator or the equator, this beach is a great place to enjoy a relaxing time by sunbathing.
that's my recommendation for those of you who are planning a vacation to Indonesia and want to enjoy the atmosphere of the beach, sorry if my description is not too clear, because this is my first recommendation article.
I hope you enjoyed reading it