Dive into summer with some great photography, beautiful beaches, and more!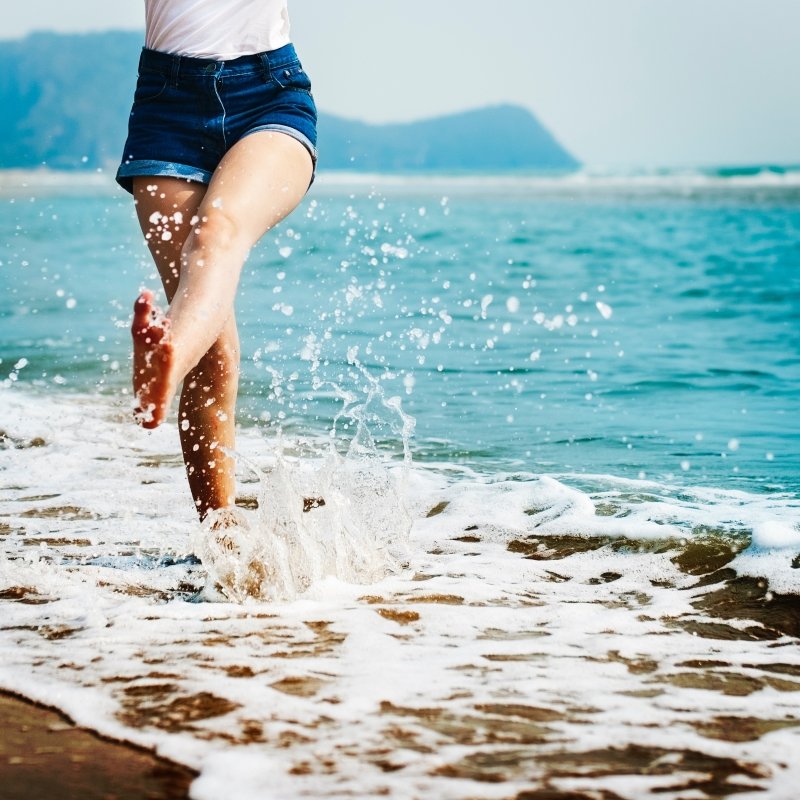 Hi there Steemians!
With summer just around the corner, everyone is craving the ocean. Whether or not we are able to make that happen IRL, we are all able to fantasize about it on social media. Several Steepshot users are making a splash with some terrific images that will make you want to dive right into not just the water, but their profiles as well. I am excited to share this weeks findings on Steepshot!
The Steepshot Community

Like I've said before, Steepshot has a very engaged community. Everyone is asking questions, making comments, and finding ways to interact. One thing that I have noticed more recently is the amount of effort people put into their profile biography.
Whether people giving their current location, interests, hobbies, personal information such as "mom" or "loving husband", inspirational quote, etc., people usually have something to say. This is a wonderful thing and makes users seem more "real" in a sense. When someone gives you a little peek into their personality, other than in photos, it makes them seem much more authentic, and in turn has more users interacting.
Trends

There are so many trends already getting started on Steepshot, and I love getting to see it happen! Like I mentioned before, summer is around the corner, so I thought what better trend to talk about than mother nature's beautiful ocean!
Taking a picture at the beach in absolutely timeless in the world of social media. This trend is one of my favorites, because not only is the ocean beautiful and make for a great photo, but it is a very versatile subject as well! You can take a picture of the ocean during the morning as the sun is rising. You can take a picture of the ocean during the day with people surfing or enjoying the sunshine. You can take a picture of the ocean during sunset, with the gorgeous colors reflecting off the water. And so on and so forth.
My point is, the ocean is a subject that people do not get sick of looking at. It is magical, mysterious, and vast. Plus, there are so many places for you to go and look at the ocean. Whether it is a tropical island, or on the coast of New York, the ocean is there and ready for her close up!
Photo Spotlight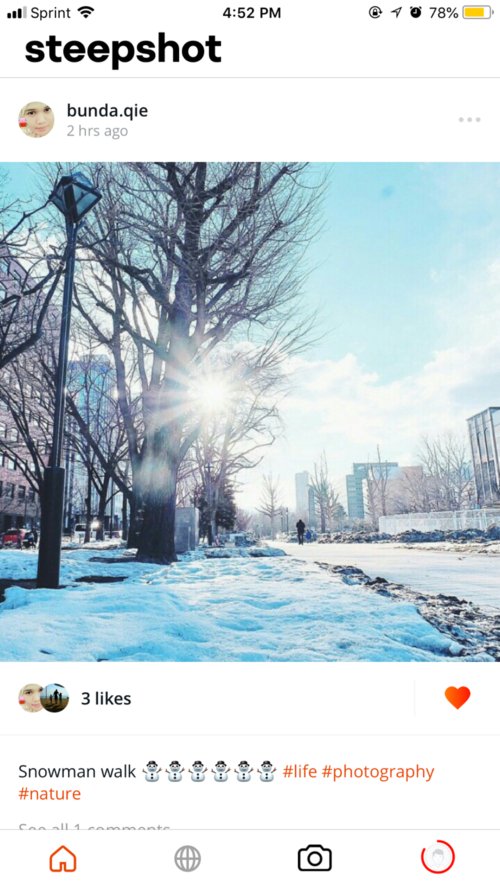 This first photo is by @bunda.qie. I absolutely love this photo because although there is snow on the ground, so you know it is cold, the sky is blue and the sun is shining. I can feel the crisp air through the image and that is something hard to master!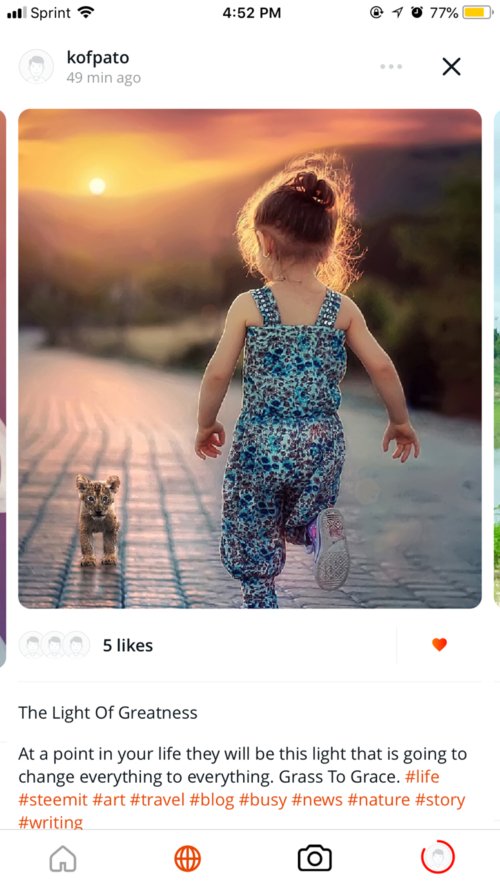 @kofpato took this next stunning photo. I am a huge fan of focussing on certain objects in a picture, so this one really caught my eye. Not only is there a baby tiger, but the little girl who appears to be running towards it is absolutely adorable! Not to mention the beautiful sunset in the background. Overall this is an amazing image.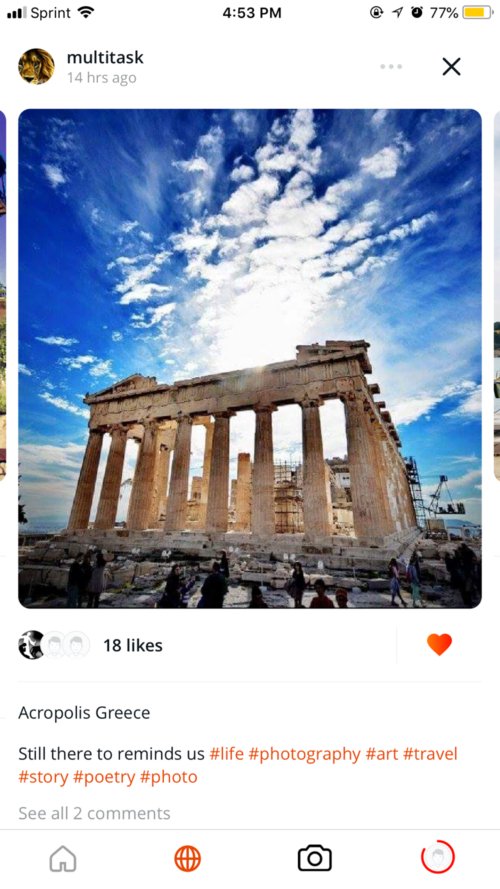 This next picture is really larger than life. User @multitask posted this striking photo of the Acropolis in Greece. This ancient ruin is so gorgeous and so hard to do justice to in a photo, but I think @multitask did an excellent job! The edit is great and not overbearing, which is exactly what works in a picture like this!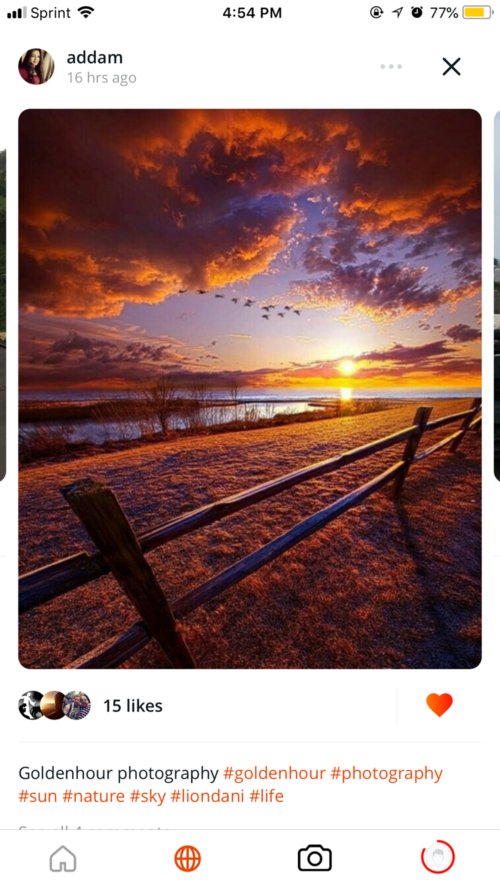 Next is this soothing golden hour photo by @addam. This colors in this picture are amazing. Golden hour is one of my favorites and always makes for a great photo. This is such a simple picture, yet it has amazing detail. The birds flying over the water, the sunset, and the depth added from the angle of the fence all make this photo truly incredible.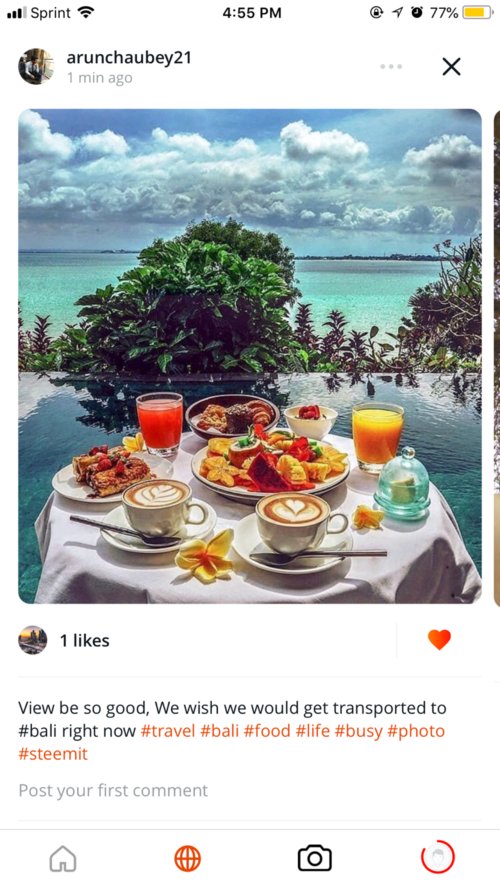 Last but not least is this tasty picture by @arunchaubey21. This has to be one of the best food pictures I have ever seen. Not only does the food, coffee, and juice all look too good to be true, there is a giant blue ocean in the background! This picture has me wanting to take a vacation ASAP!
Photographer of the Week

For this weeks "photographer of the week" I chose user @MultiTask! @MultiTask seems to be quite the world traveler, posting pictures from Greece, Italy, France, and more! But what grabbed my attention about @Multitask were the great beach pictures. It was exactly the summer vibes I needed!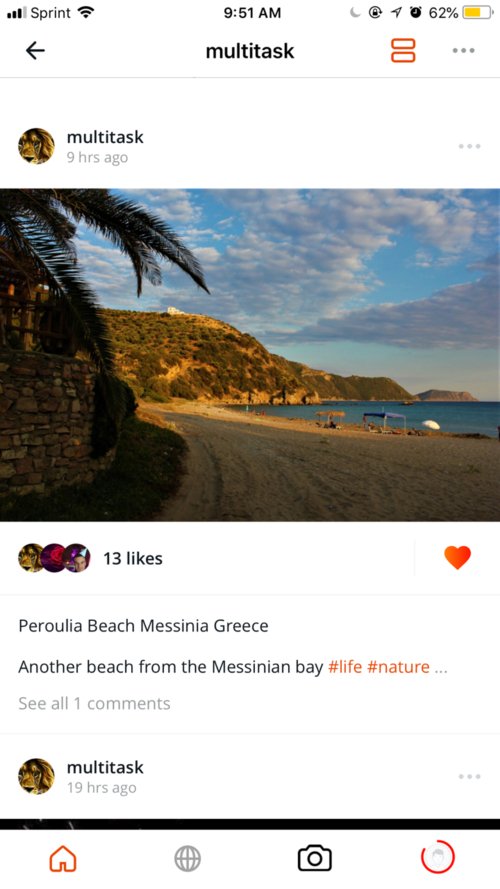 Beach during the day.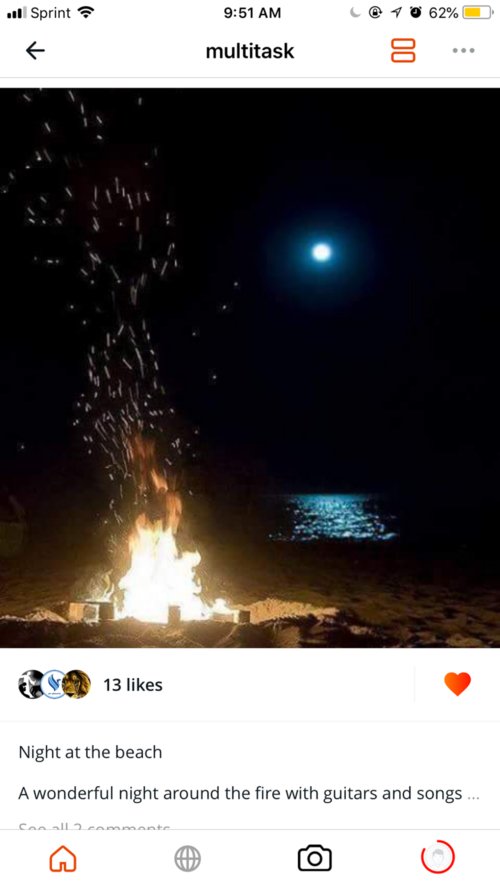 Beach at night.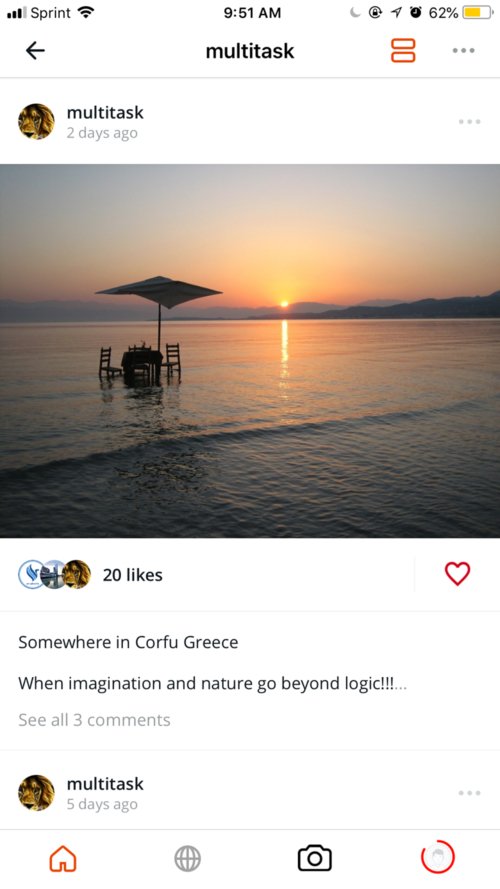 Beach at sunset. (with amazing first date idea I might add!)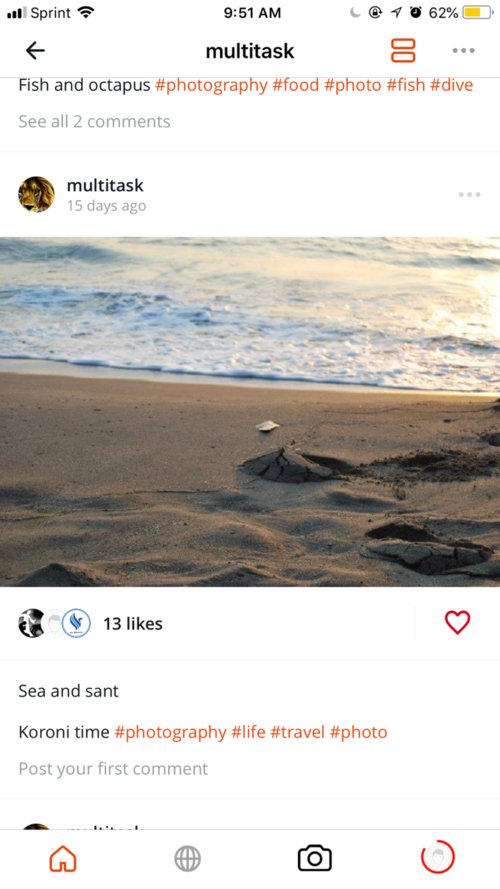 And another beautiful, simple beach close up.
These mesmerizing photos really had me wanting, and needing, to find the nearest beach and take a dip!
*****
Hopefully this summer will bring a lot of good content to Steepshot. I want to see some sunshine, water, and more sunshine! The beach, although it never went out of style, is about to make an appearance in a major way and I am here for it! What is your favorite beach to visit during the summer? Connect with me here in the comments section below, or on discord!
Have a beautiful day Steemians,

@rachel.steiker, Content Strategist
P.S. We're looking for someone with animation experience to join our team to better tell the project creators' stories on @hyperfundit.com. Compensation is 50% of post earnings. Join our Discord and provide links to previous videos that you've created.

@hyperfundit and @partiko are teaming up to bring more users and projects to the Steem Blockchain. Would you vote @hyperpartiko for witness?



Would you trust us in making informed decisions to vote for other witnesses in your place? Allow us to be your proxy.

Our Partners