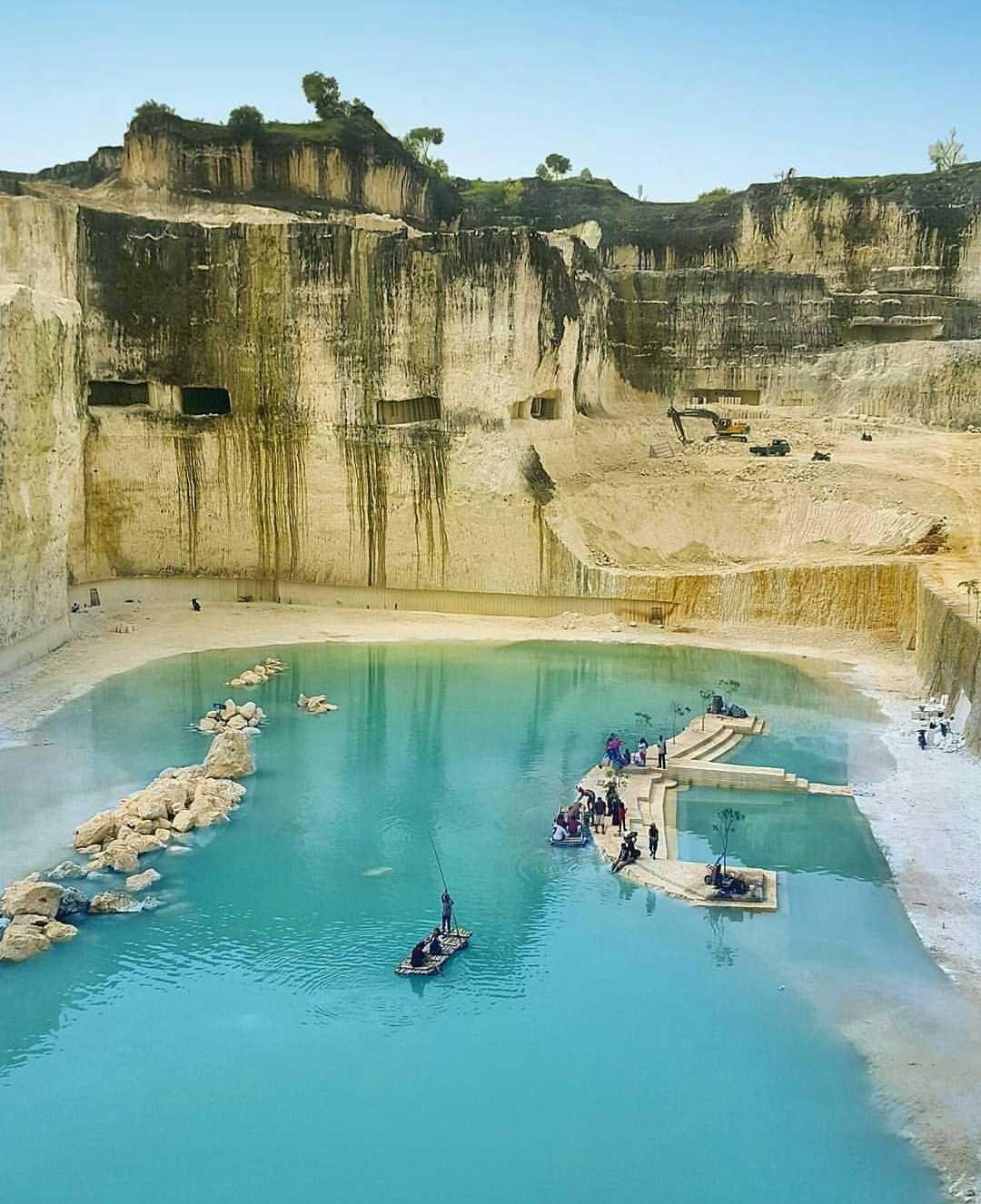 Limestone hills jaddih
Limestone hills jaddih Bangkalan Regency was first become viral through social media, many netizens are curious about the natural beauty of limestone ciamik. It's really exotic and perfect for a photo background. Since then many models or the wider community who use lime Bukit Jaddih as hunted photograph.
Tourist attraction impromptu, practically like that for the hill that is right in the village Jaddih District Socah Bangkalan this. Because at first this hill is a limestone mining location for the local community, but because of its natural beauty makes it immediately spread everywhere.