I had the opportunity to shoot a nice little sunset over Freshwater Bay on Friday evening, while I was on my way to Freshwater to drop off some chairs. Three hand-held exposures blended in Photoshop.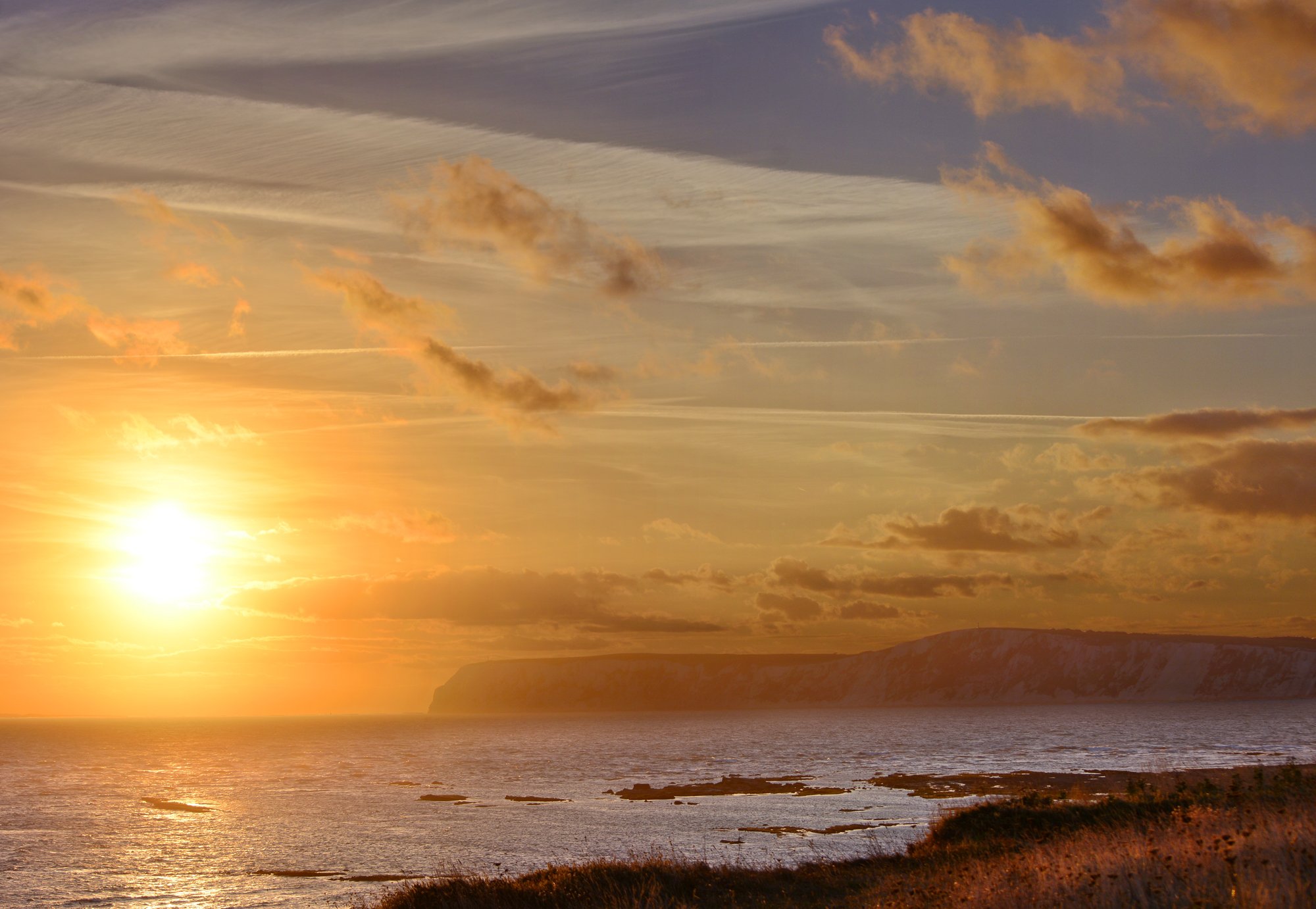 You can see a higher resolution copy of the image on Flickr here.
Photographed from Compton on the Isle of Wight :)

Copyrights Matt Blythe, 2018.