Hello friend .... a good afternoon and enjoying a good quality time with our family a weekend. On holiday this weekend, I posted pictures of beautiful orange flowers. What I hope is that friends more enjoy holiday weekends with pictures of flowers.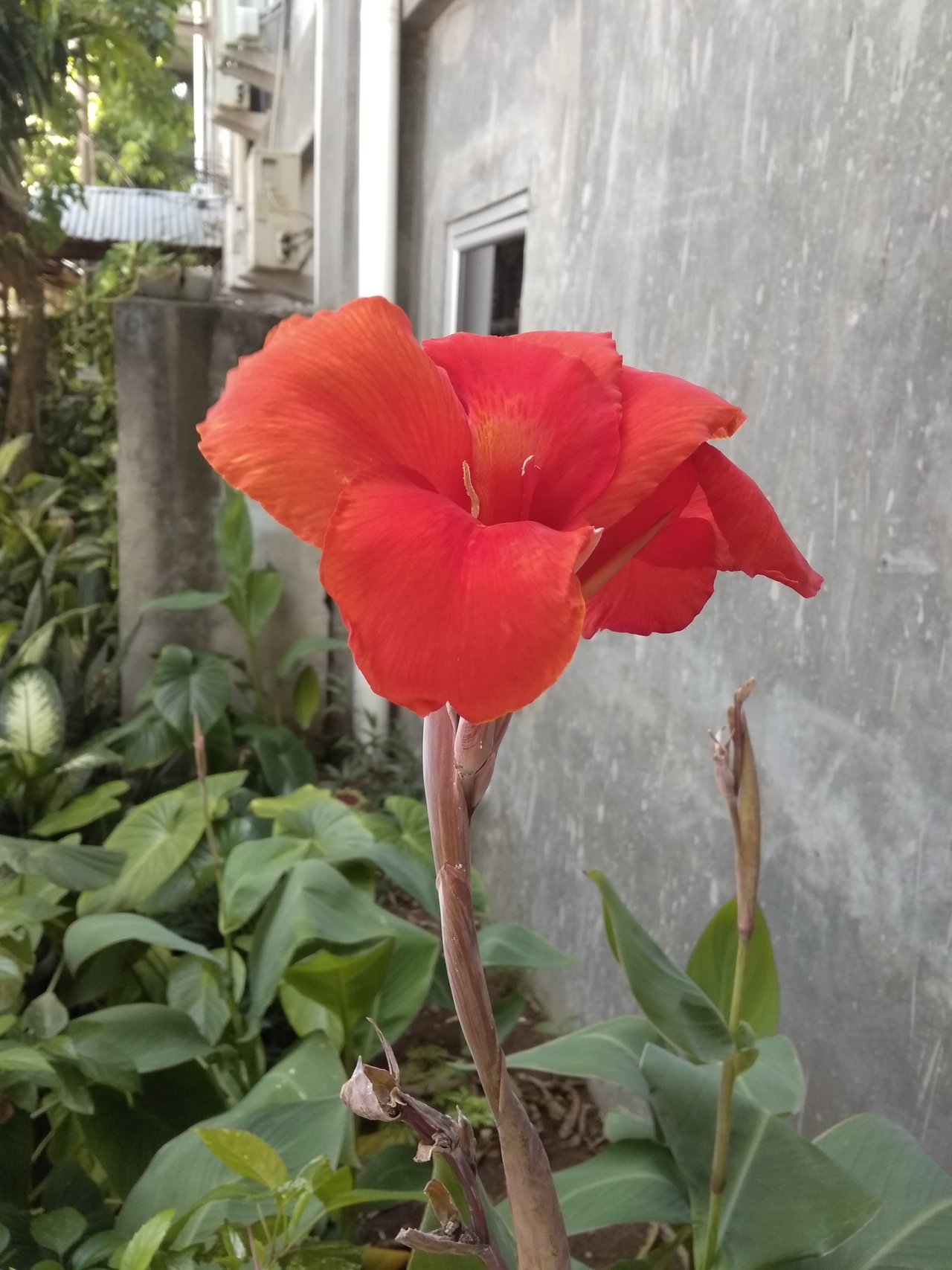 I took a picture of this flower two days ago, when I took part in an event at one of the hotels in my city. This orange flower is located at the back of the hotel, I'm interested in seeing this flower grow with a single stem. The height of this flower stem is almost one meter. With the color of the maroon's flower stem and orange shoots of flowers, and also surrounded by green flowers it adds to the beauty of the flower.
This orange flower is in bloom and this flower condition is very well maintained from the hotel. Here are some pictures of this orange flower that I took a photo of. Hope you like it.