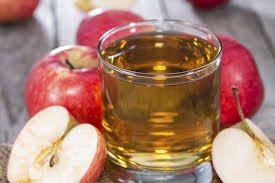 1).Start by washing and then coring the to remove seeds..
2).ADD the apples to the pot and enough to just cover them.
3).slowly boils the apples for about 20 to 25 mins or until the apple quite soft..
4).Slowly ladle the hot mixture of apple into a fine mash strainer and gently mesh the apple.
5). Taste the juice after its cold a bit, You can add additional sugar depending on your taste.
6). The apple mush you collected can easily be turned into applesauce by pureeing and adding a smidgen of sugar and cinnamon to taste.
7). Keep in mind your home made apple juice doesn't have any preservatives so be sure to keep refrigerated and to use it with in a week.