One of the best and beautiful place here in a PAKISTAN.
The name is NARAN KHAGHAN. We first started from multan and now we are in NARAN KAGHAN HILLS.
its my uni trip.
we are going to each corner of PAKISTAN to watch the beauty of our country.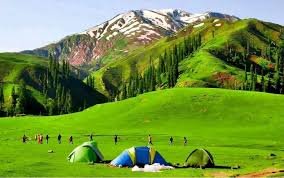 Recommended things for the trip are:-
Water bottle
Socks, preferably woolen (4-6 pairs)
Hand wash/soap/sanitizer, wipes, tooth paste and all other necessities
Sun Block and Sun glasses
Trekking boots/Joggers/Comfortable Shoes/Slippers
Back Pack

This is the best and memorable seen . This is the NARAN KAGHAN LAKE ..
also known as ...
Saiful Muluk Lake.....
One of the places to visit when in Kaghan is the Saiful Muluk Lake (although it lies in the nearby Naran valley). A three hour drive from the village of Shogran, the lake is breathtakingly beautiful; in fact there are no words to describe the beauty of the lake under the full moon. Some say that the rays of the moon look like fairies descending on the lake.
The lake has a famous folktale attached to it called 'Qissa Saiful Muluk'. According to the story, this was the place where a Persian prince and fairy met.