Hi Steemeans!
Greetings of the day,
I was here for today's #colorchallenge Thursday - Green
I was looking for appropriate click in my laptop and i stumbled upon this pic.
I does not look any extraordinary click from photography perspective but when I analyzed it for a sec, I saw a lesson if life to be learned from this.
This little plant tells us that don't loose hope even if you find yourself in a near impossible situation.
Life Always Finds A Way.
If you work hard you are sure to be successful though it may take time but you will surely achieve success.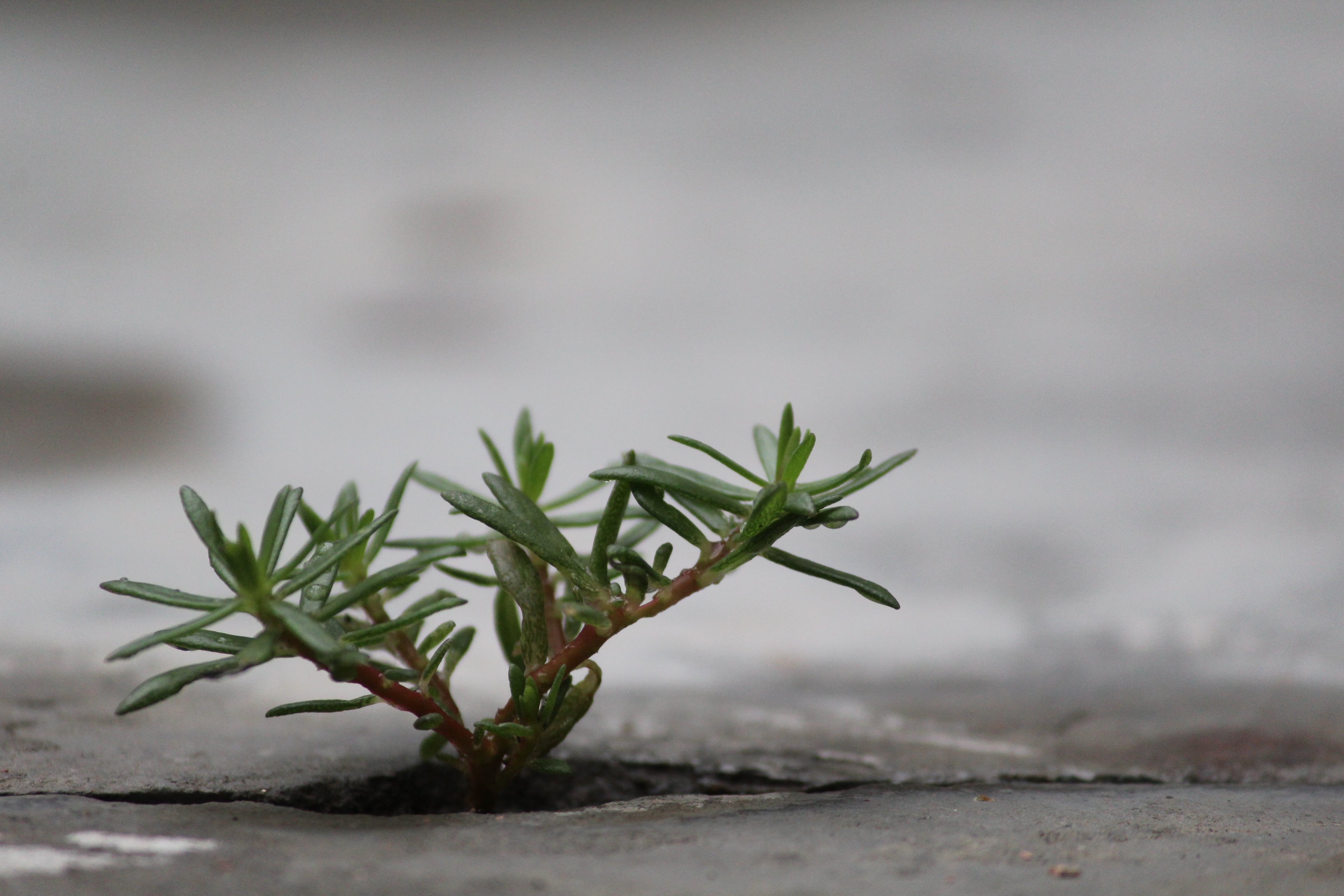 Like the seed of this little plant on the first glance of its life struggle must have found that there is no soil around it to germinate but after letting itself roll around to God knows how much time it must have found this crack in concrete floor where that little soil it go to germinate.To start its next phase of life to be a plant, to achieve its purpose of life.
There is always the plan of God within which we all are there to do certain part of His grand scheme.
If we are to face any problem then consider it as lesson to learn something from it that we may implement in future.
For the little seed God had plans, there was just enough crack in the floor so that the plant could sustain life.
This Click was there for me so that I may think about it and get inspired from it that i should not to loose hope and believe in God. Also to pursue my target as i will be rewarded success for my persistence.
I believe in His Grand Scheme this post is being written by me so that you may also be inspired from this and do not lose hope, believe in His plans and do hard work till you achieve Success.
This is my prayer for you all.
Do upvote n comment as it will encourage me
Until Next Time Steem on..:)