Listen to that sound, it's not the same as before but just a little different, can you hear it? If you listen very carefully you can hear the rhythm change with the crisp bubbles in the sea form popping while it recedes back into the ocean. It's almost like music isn't it? You ever pour champagne in a glass and listen to the bubbles release with that wonderful sound...well kind of like that but on a much bigger scale. You mix it all together and you have a song that fills the air like the wind blowing through the palm trees as chorus to that natural ballet concert with the waves moving and the trees swaying together.
It's the small details that makes the moment isn't it? Like when you go to the ocean and it's a foggy day and it doesn't match up with what you had in mind so you dismiss it as not living up to your standards and you tell your self not to enjoy it because you didn't get what you thought you wanted. Truth be told it's foggy a lot on the ocean and this is apart of that dream. Most the time you just have to wait a few hours and the marine layer will burn off and the sun will shine.
Does this photo look real? What is real? What if I told you what you see doesn't exist but created by my imagination? Can you see it? Tell me what you see.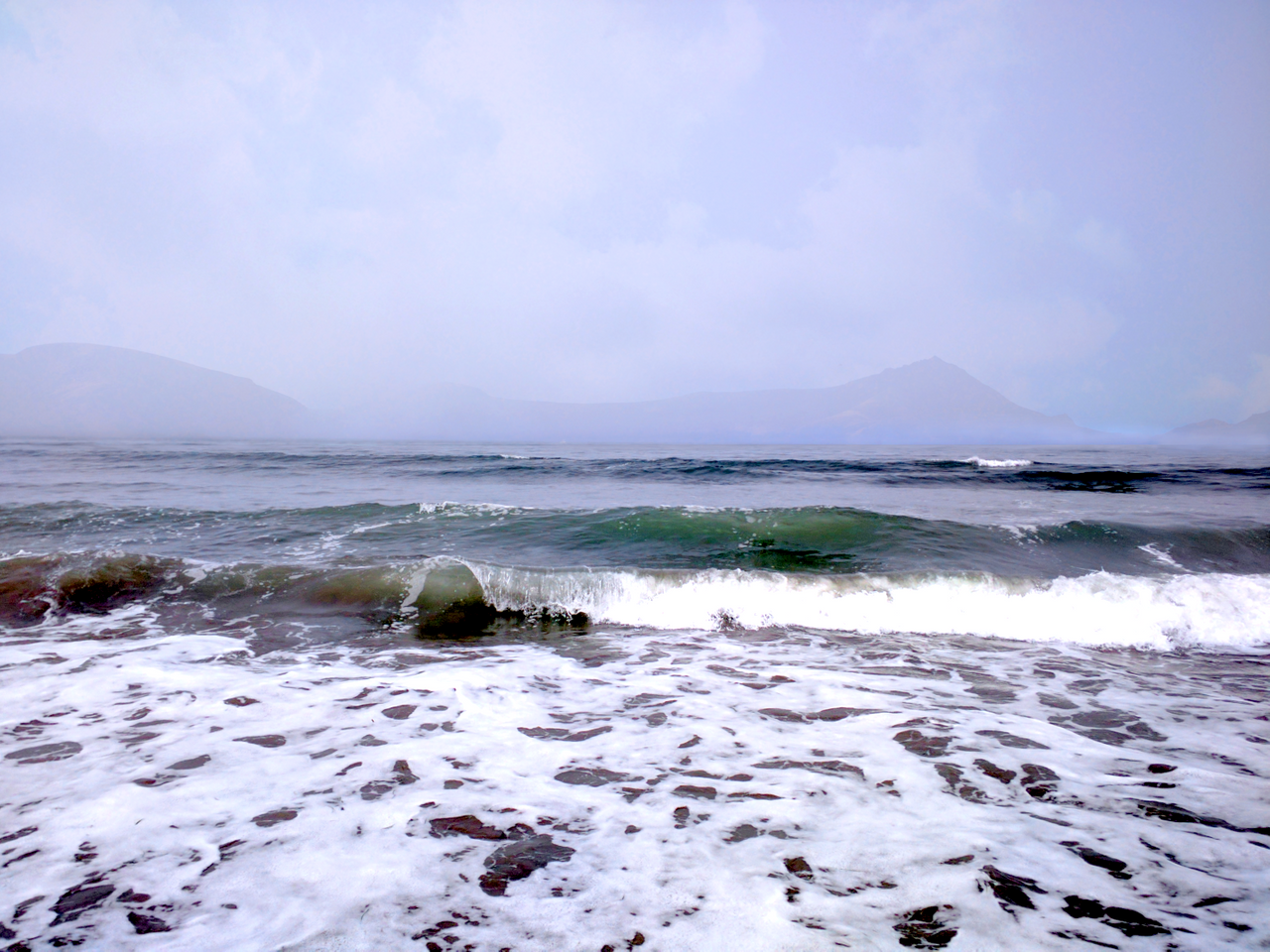 | Camera | Nexus 6 |
| --- | --- |
| Settings | Auto |
| Lens | Stock |
| Style | Landscape |
| Location | California |
| Software | Gimp 2 |
| Artist | Jonbit |

Make @shadowbot your Witness Voting Proxy
Simply follow the 5 steps below:
Head to the Vote for Witness page.

At the very bottom of the page you will see "You can also choose a proxy that will vote for witnesses for you. This will reset your current witness selection."


Type in shadowbot and click "SET PROXY".


You will be asked to login using your active key. Sign in with your active or master key.


You have now set @shadowbot as your Witness Voting Proxy!

Read more about how and why you should make @shadowbot your Witness Voting Proxy:
https://steemit.com/steemit/@bigdeej/how-and-why-to-make-shadowbot-your-witness-voting-proxy-pro-tips
More Information